WORLDWIDE: HEADLINES
Australia's Economy Held Up Well In Q1, More Growth Ahead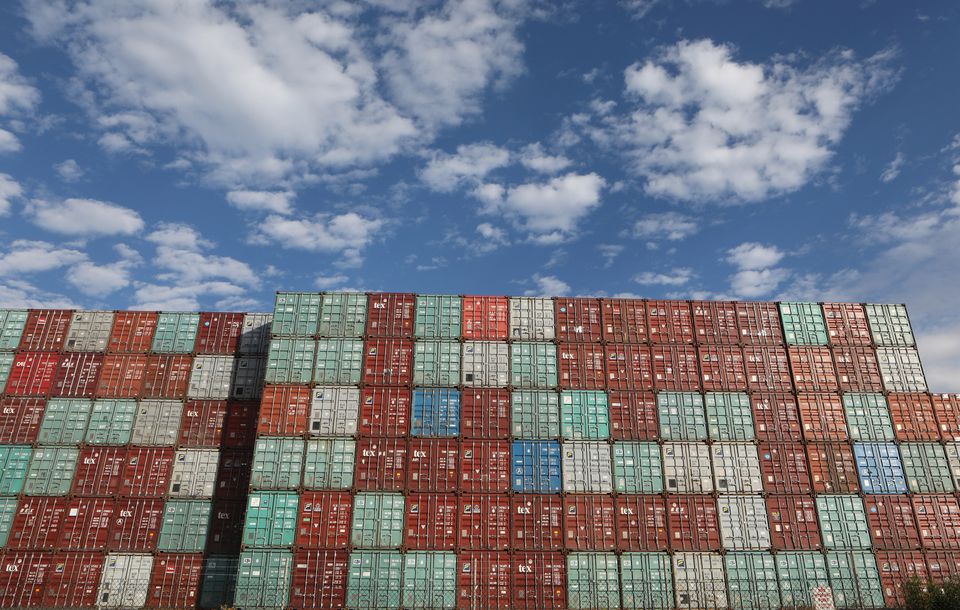 Australia's economy held up better than expected in the first quarter as strong domestic demand offset the drag from dismal weather and a flood of imports, setting the scene for more inflation-fighting hikes in interest rates.
Data from the Australian Bureau of Statistics out on Wednesday showed gross domestic product (GDP) rose 0.8% in the March quarter from the previous quarter, topping market forecasts of a 0.5% gain.
Annual growth ticked down to a still-solid 3.3%, after a barn-storming 4.4% in the December quarter, and most analysts expect that to accelerate again as cashed-up consumers seem happy to keep spending.
"It supports our view that the economy will hold up better in the face of rising interest rates and falling real incomes than most anticipate," said Marcel Thieliant, a senior economist at Capital Economics.
"With the drag from net trade reversing and the reopening of the economy driving another marked rise in consumption, we have penciled in a stronger 1.5% q/q rise in Q2 GDP."
Household consumption alone had added 0.8 percentage points to growth in the first quarter, while government spending and inventories also made sizeable contributions. A chunk of that demand was met by imports, taking 1.5 percentage points off GDP.
Consumers still have money to spend with the household savings ratio dipping only modestly to 11.4%, well above pre-pandemic levels.
Full coverage: REUTERS
Analysis: China's Metals Traders Offload Stockpiles As Bleak Demand Outlook Bites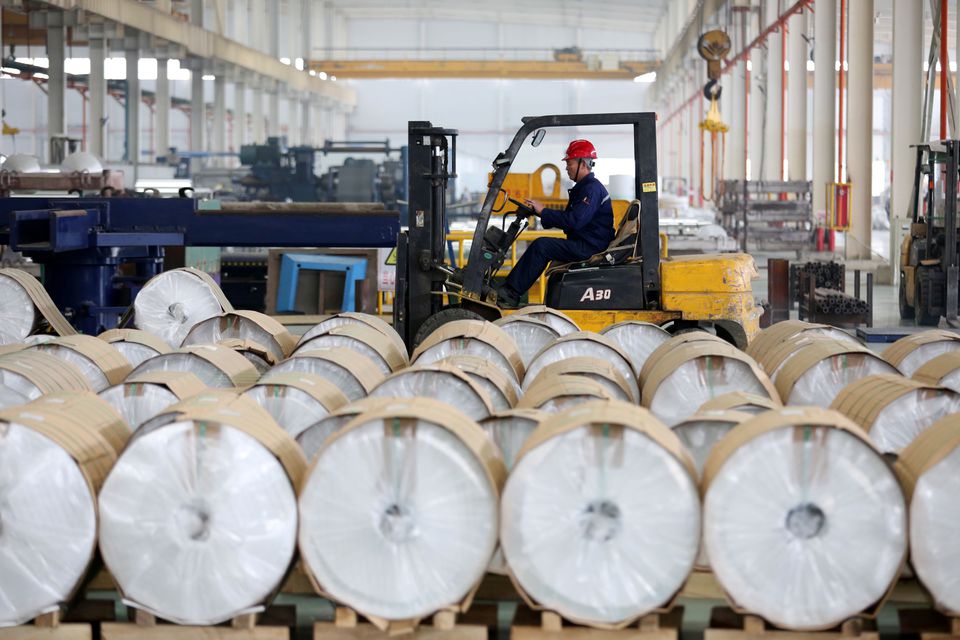 China's army of metal processors and traders has flipped from buyers to sellers amid a sharp downshift in economic activity in the world's top manufacturer, heralding a potential warning sign for steel, aluminium and other key industrial commodities.
Chinese buyers drove the global surge in metals prices from mid-2020 through end-2021 as they scoured the world for ores and metals to feed its mammoth industrial engine and build inventories in anticipation of further price rises.
That order flow has reversed since March, as recurring outbreaks of COVID-19 have triggered extended factory and store shutdowns, choking purchases of metals-intensive products from cars to appliances, and pressuring prices of manufacturing inputs.
Metals futures prices illustrate the selling pressure. Futures forward curves for aluminium, zinc, steel rebar and iron ore show prices trending steadily lower through the rest of 2022.
Weakness in the construction sector – which accounts for roughly half of all steel and around 30% of aluminium used in China – has further undermined metals sector sentiment, prompting some processors and trading firms to sell inventories into a weakening domestic market rather than store it for later sale to end-users.
"Downstream demand had been postponed again and again by each round of the pandemic outbreak across the country. Some people said it could pick up in July, but the rainy season will arrive then," said Qi Xiaoliang, a Beijing-based steel trader.
Unwilling to hold onto his depreciating metal stockpile until demand recovers, Qi has started to sell off inventories at 150-200 yuan ($22.56-30.09) below his purchasing costs.
Full coverage: REUTERS
WORLDWIDE: FINANCE/BUSINESS
Bonds Tremble As Inflation Hits New Records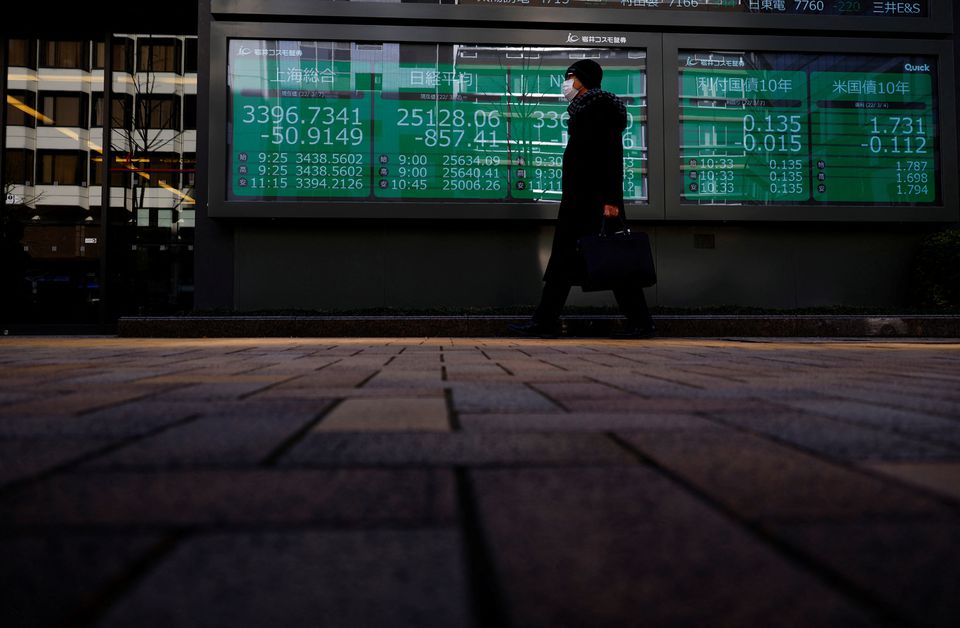 Stocks steadied in Asia on Wednesday as Shanghai emerged blinking from two months of lockdown and a dip in oil prices dangled the prospect of a respite from rising energy prices, but nerves about inflation kept investors and bond markets on edge.
Soaring food and energy costs drove eurozone inflation to a record-high 8.1% in May, overnight data showed, beating market expectations and stoking concern about rate rises not just in Europe but globally.
Two-year German bund yields hit their highest in over a decade as investors sold out. Benchmark 10-year Treasury yields rose 10 basis points (bps) and were up a further 2.5 bps to 2.8749% early in the Asia session.
MSCI's broadest index of Asia-Pacific shares outside Japan (.MIAPJ0000PUS) fell 0.1% and Japan's Nikkei (.N225) rose 0.5%.
S&P 500 futures bounced 0.5% after the index (.SPX) slid 0.6% on Tuesday. The U.S. dollar, meanwhile, has steadied after sliding in the second half of May and it rose slightly against the euro and the yen in early trade on Wednesday.
The U.S. Federal Reserve begins shrinking assets holdings built up during the pandemic on Wednesday and traders expect it will raise rates by 50 bps at meetings this month and next.
"Markets are pricing in rate hikes in June from the UK, U.S., Sweden, Australia and Canada," said Societe Generale analyst Kit Juckes.
Full coverage: REUTERS
Dollar Hits Two-week Peak To Yen Amid U.S. Yield Rise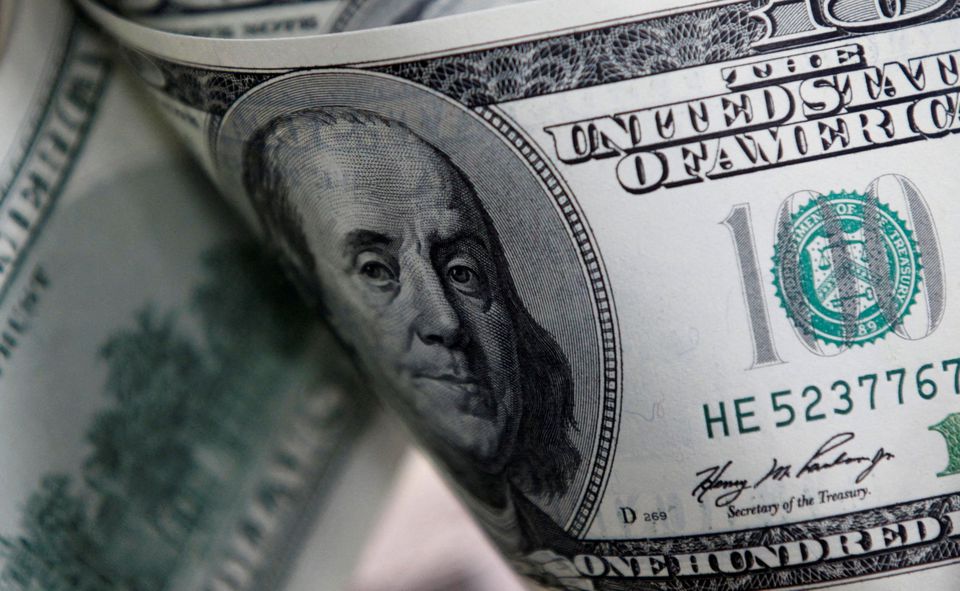 The dollar rose to a two-week high versus the yen on Wednesday, lifted by higher Treasury yields as global inflation worries flared anew.
The dollar index, which measures the currency against six major peers, including Japan's, rose 0.19% to 101.94, extending a 0.38% rally from Tuesday, when data showed euro-area consumer inflation soaring to a record.
The greenback climbed 0.28% to 129.07 yen, and earlier touched 129.185 for the first time since May 18.
Benchmark 10-year Treasury yields touched 2.884% overnight, the highest since May 19.
The euro slipped 0.15% to $1.0718, continuing its retreat from the more-than-one-month peak of $1.0787 hit on Monday after the European Central Bank shifted to a more hawkish posture
The dollar index swooned to a one-month low of 101.29 on Monday after pulling back from a nearly two-decade high above 105 reached in mid-May, as U.S. inflation and other economic indicators showed signs of peaking amid the Federal Reserve's aggressive policy tightening.
Full coverage: REUTERS
Oil Prices Open Higher On EU Russian Oil Ban, End Of Shanghai Lockdown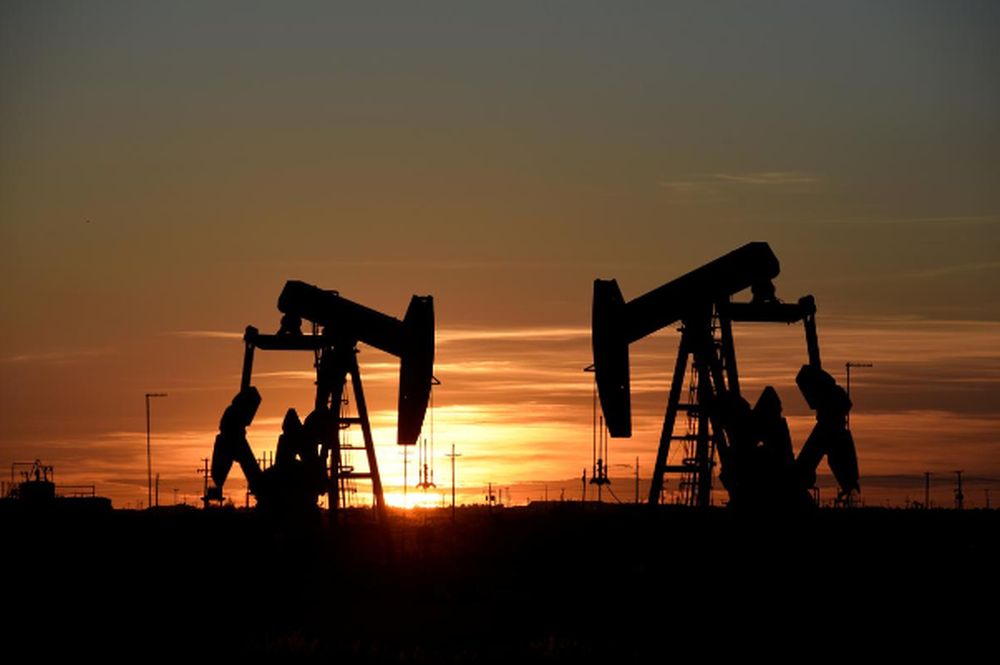 Oil prices rose in early Asian trade on Wednesday after European Union leaders agreed to a partial and phased ban on Russian oil and China ended its COVID-19 lockdown in Shanghai.
Brent crude for August delivery was up 78 cents, or 0.7%, at $116.38 a barrel at 0037 GMT.
The front-month contract for July delivery expired on Tuesday at $122.84 a barrel, up 1%.
U.S. West Texas Intermediate (WTI) crude rose 63 cents, or 0.6%, to $115.30 a barrel.
Both benchmarks ended the month of May higher, marking the sixth straight month of rising prices.
EU leaders agreed in principle on Monday to cut 90% of oil imports from Russia by the end of this year, the bloc's toughest sanction yet on Moscow since the invasion of Ukraine three months ago, which Moscow calls a "special military operation".
Once fully adopted, sanctions on crude will be phased in over six months and on refined products over eight months. The embargo exempts pipeline oil from Russia as a concession to Hungary.
Full coverage: REUTERS