WORLDWIDE: HEADLINES 


Biden bets Fed's Powell can usher in full U.S. economic recovery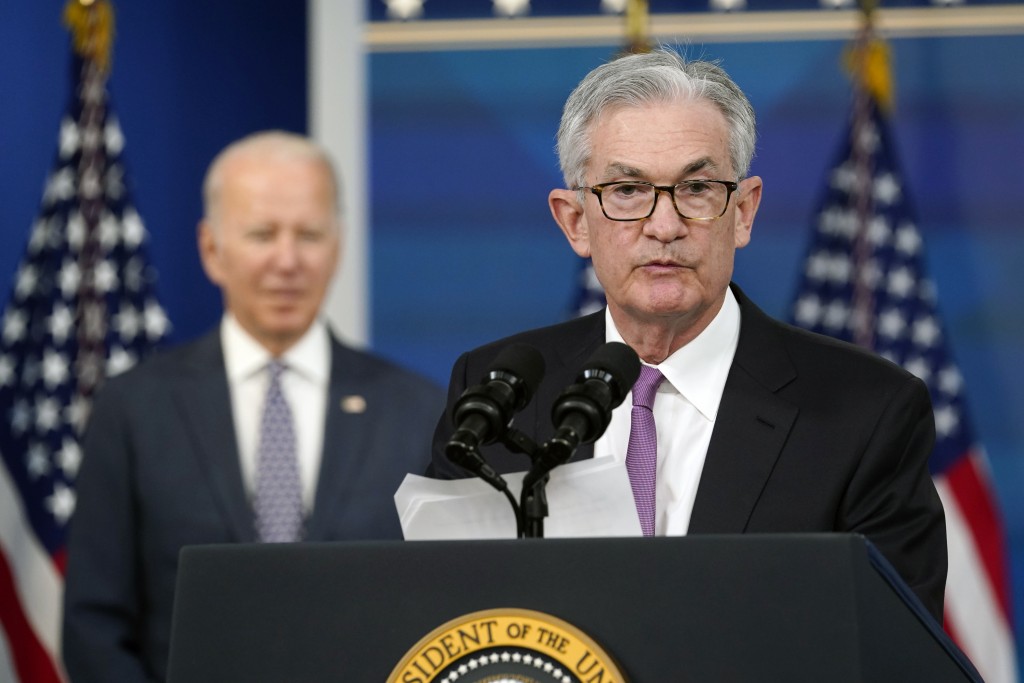 U.S. President Joe Biden on Monday nominated Federal Reserve Chair Jerome Powell for a second four-year term, positioning the former investment banker to continue the most consequential revamp of monetary policy since the 1970s and finish guiding the economy out of the pandemic crisis.
Lael Brainard, the Federal Reserve board member who was the other top candidate for the job, will be vice chair, the White House said.
Combined, the nominations pair two monetary policy veterans and collaborators on a recent overhaul of Fed policy, which shifted the emphasis to jobs from the preeminent focus on inflation established some four decades ago. Their challenge will be to keep U.S. job growth underway while also ensuring recent strong inflation doesn't become entrenched.
"We've gone from an economy that was shut down to an economy that's leading the world in economic growth," Biden said in remarks at the White House with the nominees.
Citing Powell's "steady leadership" that calmed panicked markets, and his belief in monetary policies that support maximum employment, Biden said "I believe Jay is the right person to see us through."
The United States is still dealing with the impacts of the pandemic, including inflation, he said but the country has made "enormous progress" including adding nearly 6 million jobs since he was sworn in and increasing wages – positive signs that are a testament to the Federal Reserve.
Full coverage: REUTERS 


Nasdaq, S&P 500 end down after hitting record highs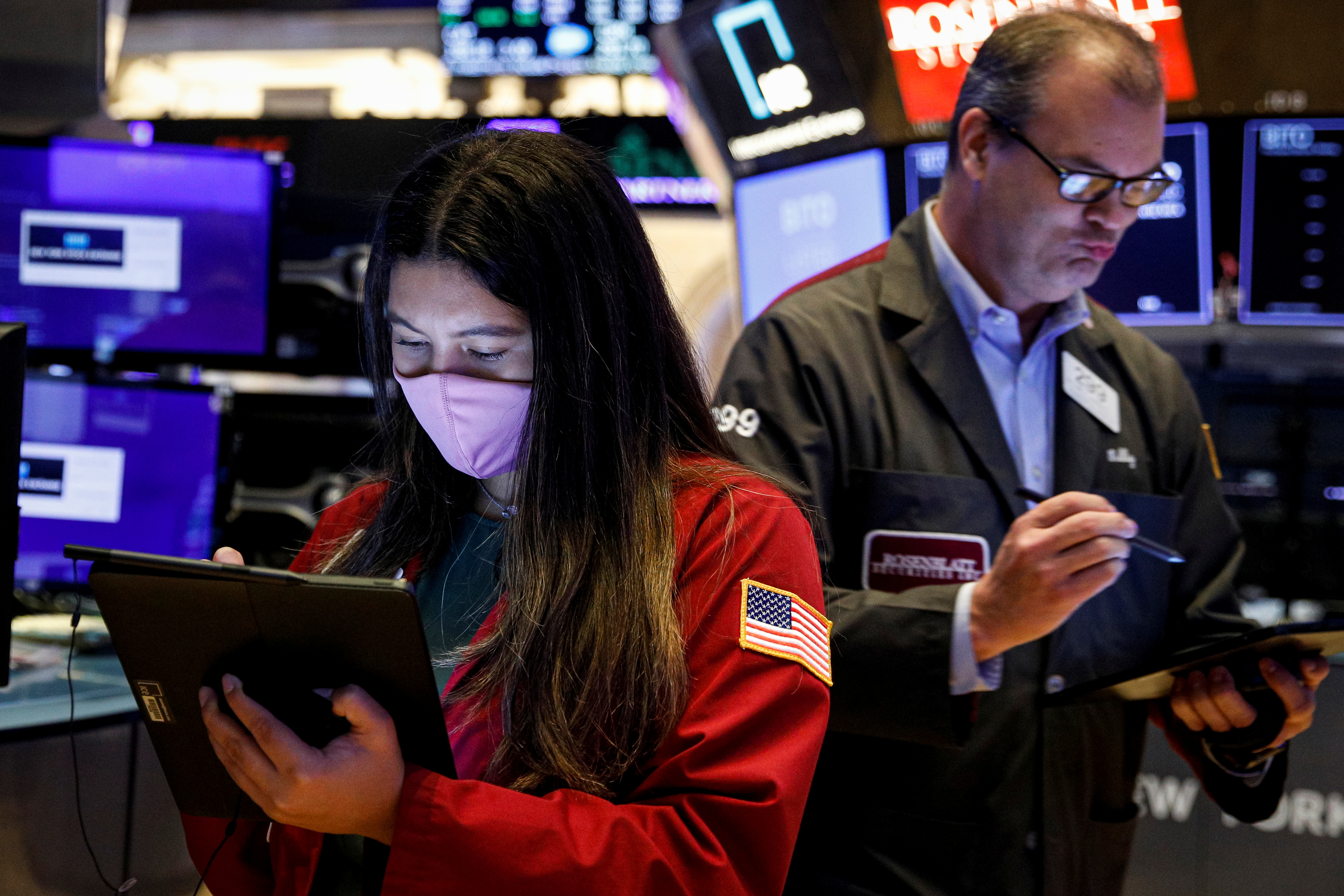 The S&P 500 ended lower and the Nasdaq tumbled deep into negative territory on Monday after both earlier hit record highs following the announcement of a second term for Federal Reserve Chair Jerome Powell.
The Dow Jones Industrial Average ended slightly higher.
Climbing Treasury yields kept tech stocks broadly lower, with holdouts including Microsoft and Apple, which many investors view as relatively safe, giving up gains late in the session.
Apple ended up 0.3%, its highest closing level ever, after rising over 3% earlier in the day. JPMorgan flagged possible improvements to the supply of the iPhone 13 in coming months.
Microsoft ended down almost 1% after earlier rising almost 2%.
"The market is nervous. We know we have Powell, but that doesn't help with the inflation issue," said Dennis Dick, a trader at Bright Trading LLC. "Under the hood, growth tech got hit all day, and then all of tech got hit at the end."
Powell's nomination was welcomed by many investors hoping for no big changes in the Fed as it guides the economy through a recovery from the pandemic. The central bank is set to herald a return to pre-pandemic policy by end-2022.
Fed Governor Lael Brainard, who was the other top candidate for the job, will be vice chair, the White House said.
Full coverage: REUTERS 


WORLDWIDE: FINANCE/MARKETS 


Asia stocks down, dollar holds firm after Powell's renomination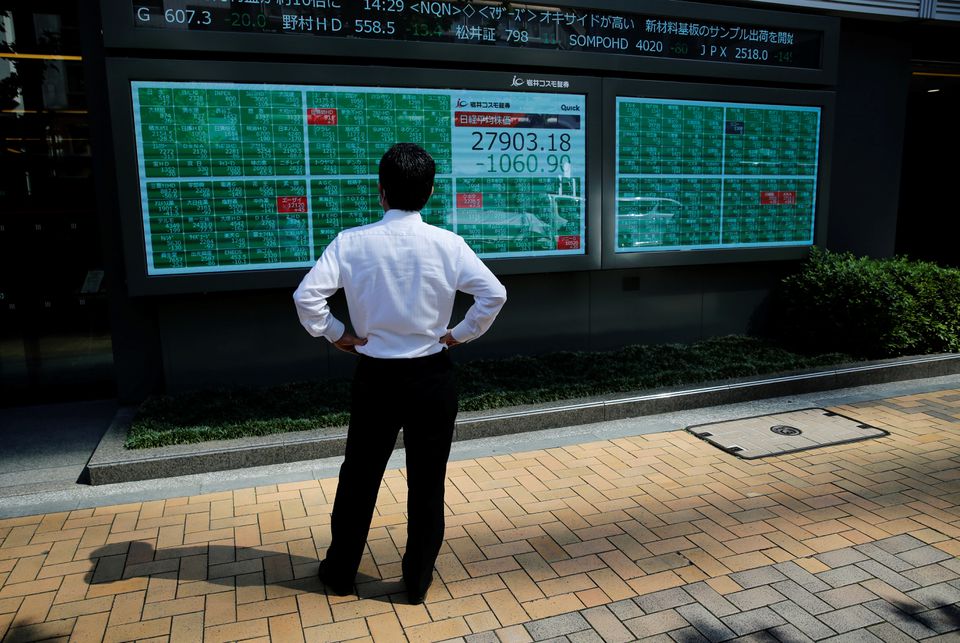 Asia stocks were mostly lower on Tuesday, tracking a retreat on Wall Street after President Joe Biden picked Federal Reserve Chair Jerome Powell to lead the central bank for a second term, reinforcing expectations the U.S. will taper its stimulus soon.
MSCI's gauge of Asia Pacific stocks outside Japan (.MIAPJ0000PUS) fell 0.49%, while Hong Kong's Hang Seng Index (.HSI) and China's benchmark CSI300 Index (.CSI300) opened 1.1% and 0.2% lower, respectively.
Australia's S&P/ASX 200 (.AXJO) outperformed with a 0.55% gain, boosted by miners and energy stocks. read more Japanese markets were closed for a public holiday.
Riskier assets have been shaken up again over recent sessions amid surging COVID-19 cases in Europe and renewed curbs, dousing investor hopes of a quicker recovery in consumption and growth worldwide.
Germany's outgoing Chancellor Merkel said the latest surge is the worst experienced by the country so far, while Austria went into a fresh lockdown on Monday.
Overnight on Wall Street, the S&P 500 (.SPX) and Nasdaq Composite (.IXIC) retreated from all-time highs after President Biden tapped Powell to continue as Fed chair, and Lael Brainard, the other top candidate for the job, as vice chair.
Full coverage: REUTERS 


Dollar stands tall as Powell reappointment firms hawkish Fed bets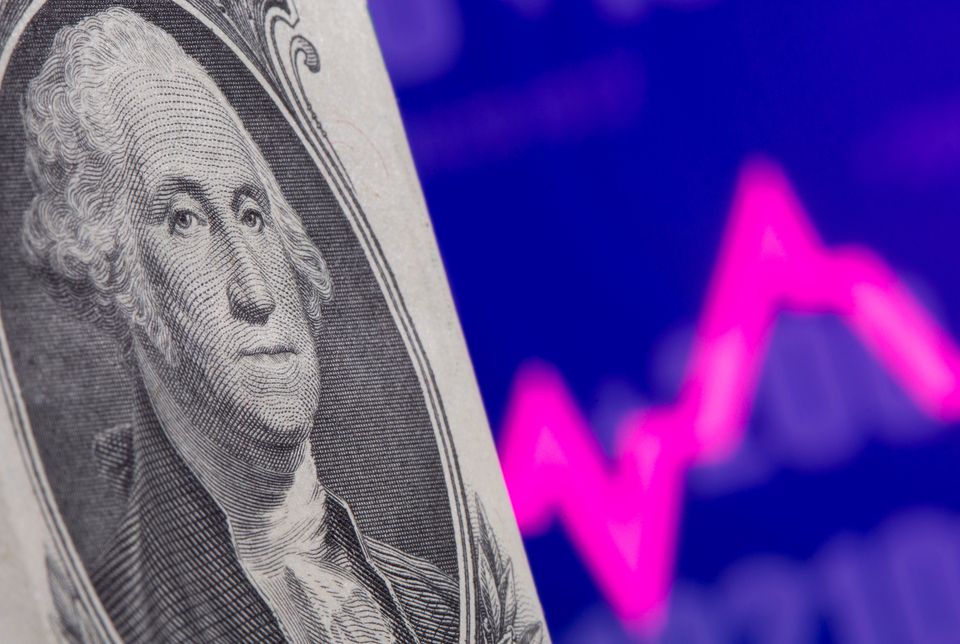 The dollar was near a four-and-a-half-year top against the yen on Tuesday, after Federal Reserve Chair Jerome Powell was reappointed for a second term, emboldening bets on higher U.S. interest rates.
At 114.8 yen the greenback is near last week's peak of 114.97, its highest since March 2017, having jumped 0.77% on Monday.
The Japanese currency is sensitive to moves in U.S. Treasury notes and two-year U.S. Treasury yields rose 8.5 basis points on Monday to their highest since early March 2020. They last yielded 0.5924%.
U.S. President Joe Biden chose Powell over the other leading candidate Lael Brainard, whom markets consider to be the more dovish of the two, though Brainard will be Fed vice chair.
The news reinforced market expectations of rate rises next year when the central bank finishes tapering its emergency bond buying program.
Currency markets have been mostly driven by market perceptions of the different paces at which global central banks reduce pandemic era stimulus and raise rates.
"Chair Powell's nomination for a second term will leave markets comfortable pricing in Fed lift-off from July next year," said analysts at Westpac in a note. "At least three Fed officials have now openly discussed speeding up tapering too."
Full coverage: REUTERS 


Oil falls on expected deal to tap emergency crude reserves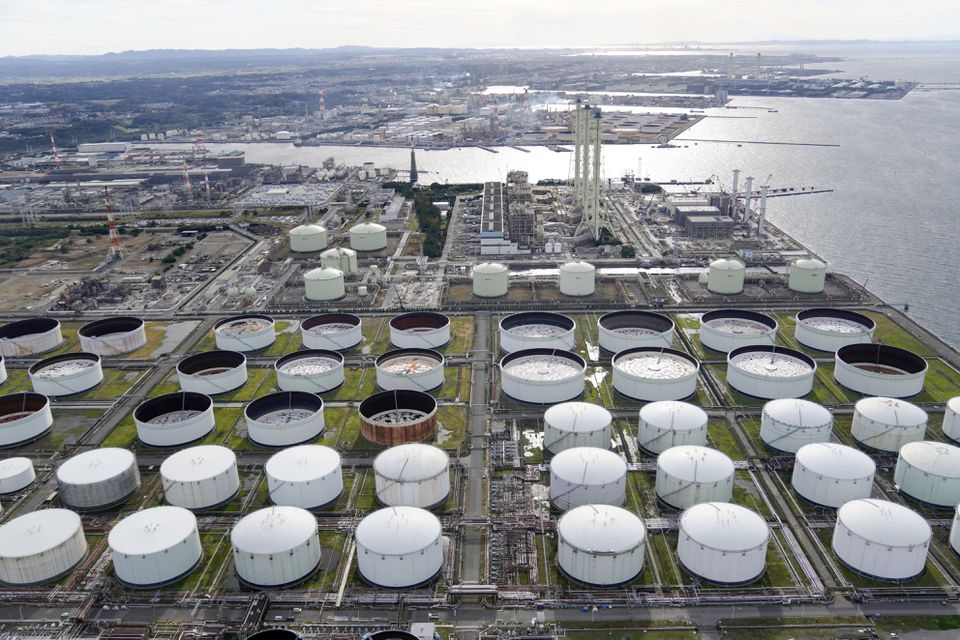 Oil prices dropped on Tuesday, reversing gains in the previous session, on growing talk the United States, Japan and India will release crude reserves to tame prices despite the threat of demand faltering as COVID-19 cases flare up in Europe.
The U.S. Department of Energy is expected to announce a loan of oil from the Strategic Petroleum Reserve on Tuesday, and will be coordinated with other countries, a Biden administration source familiar with the situation said.
U.S. West Texas Intermediate (WTI) crude futures fell 43 cents, or 0.6%, to $76.32 a barrel at 0128 GMT.
Brent crude futures fell 30 cents, or 0.4%, to $79.40 a barrel.
Brent and WTI both rose 1% on Monday on reports that the Organization of the Petroleum Exporting Countries (OPEC), Russia and their allies, together called OPEC+, could adjust their plan to raise oil production if large consuming countries release crude from their reserves or if the pandemic dampens demand.
With talk of a coordinated crude release having succeeded in driving prices back below $80 a barrel and an actual release only expected to have a temporary impact, analysts are turning their attention to the potential hit to demand from a fourth wave of COVID-19 cases in Europe.
Full coverage: REUTERS