WORLDWIDE: HEADLINES
BOJ To Maintain Ultra-Low Rates, Sound Warning Over Weak Yen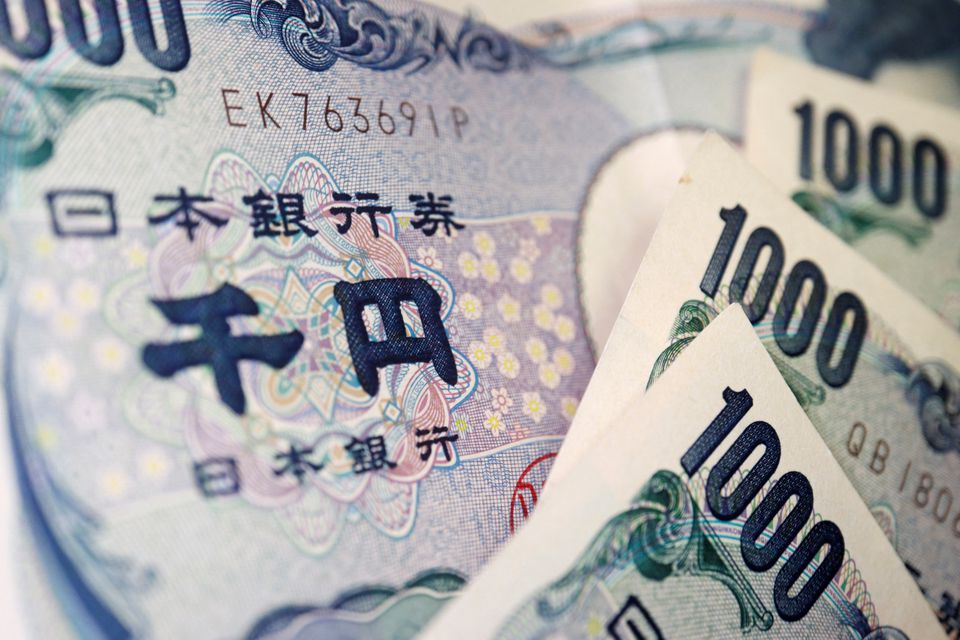 The Bank of Japan is likely to maintain ultra-low interest rates on Friday and stress its resolve to support a fragile economy with massive stimulus, a move that may spark a renewed yen fall by highlighting a policy divergence with the rest of the world.
While a modest, technical tweak to its yield cap or guidance on the future policy path cannot be ruled out, the BOJ is seen sustaining its massive monetary support for now to ensure the economy is fully out of the doldrums.
Central banks across Europe raised interest rates on Thursday, some by amounts that shocked markets, in the wake of the U.S. Federal Reserve's 75-basis-point hike.
The likelihood that Japan will remain an outlier while global central banks tighten policy to combat inflation has pushed the yen down to 24-year lows, threatening to cool consumption by boosting already rising import costs.
But rising concerns over the weak yen have not deterred the BOJ from defending an implicit 0.25% cap for its 10-year bond yield target through ramped-up bond purchases.
"We expect the BOJ to continue efforts to achieve its inflation target in a stable and sustainable manner," Finance Minister Shunichi Suzuki told reporters on Friday, signalling his support for the central bank's ultra-loose monetary policy.
At the two-day policy meeting ending on Friday, the BOJ is widely expected to maintain its -0.1% target for short-term rates and its pledge to guide the 10-year yield around 0%.
Full coverage: REUTERS
Rates On U.S. 30-year Mortgages See Biggest One-Week Increase Since 1987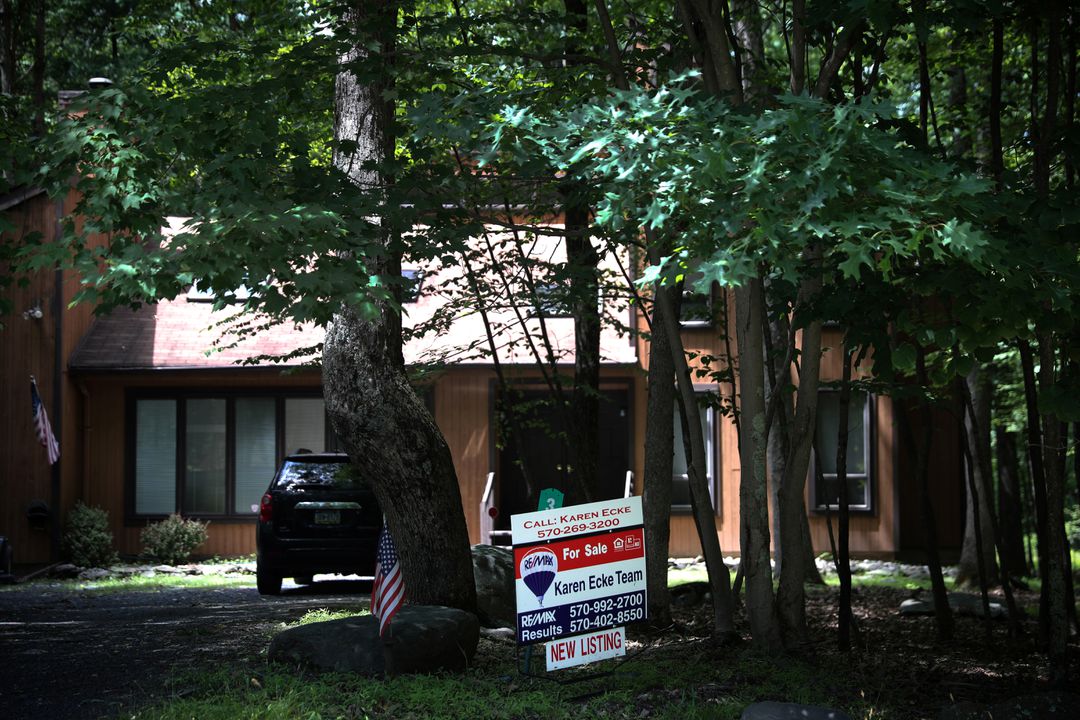 U.S. housing finance giant Freddie Mac said on Thursday the average contract rate on a 30-year fixed-rate mortgage rose by more than half a percentage point to 5.78%, the greatest one-week jump in 35 years.
Rates on the most popular type of U.S. home loan surged after the Federal Reserve announced it was raising interest rates by 75 basis points in an attempt to slow the economy and quell inflation, which is at 40-year-highs.
"These higher (mortgage) rates are the result of a shift in expectations about inflation and the course of monetary policy," said Sam Khater, Freddie Mac's chief economist. "Higher mortgage rates will lead to moderation from the blistering pace of housing activity that we have experienced coming out of the pandemic, ultimately resulting in a more balanced housing market."
Mortgage rates have risen sharply since this time last year when the average rate on a 30-year fixed-rate mortgage was 2.93%.
Full coverage: REUTERS
WORLDWIDE: HEADLINES
Shock Swiss Rate Hikes Sets Markets On Edge Ahead Of BOJ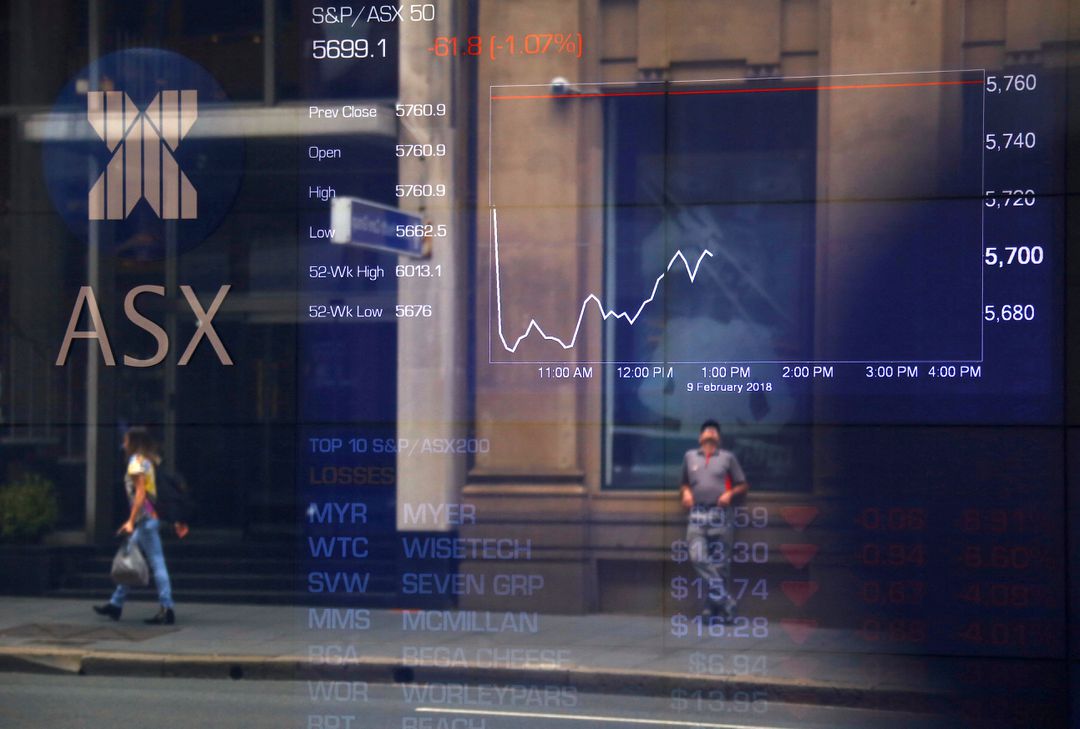 World stocks on Friday headed for their worst week since markets' pandemic meltdown in March 2020, as investors feared sharp rate hikes tipping economies into recession, while growth fears and a soaring Swiss franc whacked the U.S. dollar.
A shock 50 basis point rate hike from the Swiss National Bank overnight sent the franc on its sharpest rise in seven years, forced an unwind of carry trades and set off a new round of worry that rising global rates will snuff out growth.
It has also left the Bank of Japan utterly lonely in its low-rate settings, stoking nerves that policymakers will adjust or abandon them later on Friday.
That risk had lent the yen some support this week, but it was sliding and down nearly 1% against the dollar to 133.27 per dollar in morning trade.
MSCI's broadest index of Asia-Pacific shares outside Japan (.MIAPJ0000PUS) fell to a five-week low, dragged by selling in Australia where the ASX 200 (.AXJO) dropped 2% and was on course for a 7% weekly fall. Japan's Nikkei (.N225) fell 2.4%, while shares in China – where rate rises are not an imminent worry – were outliers with modest gains.
Overnight the Nasdaq (.IXIC) tanked, dropping 4%, and the S&P 500 (.SPX) fell 3.3%. World stocks (.MIWD00000PUS) are down 5.7% for the week so far, on course for the steepest weekly percentage drop in more than two years.
The Bank of England also announced a 25 basis point rate rise overnight, smaller than expected, which has served only to reinforce bets that even bigger hikes are coming later.
Full coverage: REUTERS
Yen tumbles from two-week high into BOJ decision, dollar bounces
The yen retreated sharply from its highest point in nearly two weeks on Friday, with the Bank of Japan likely to keep its ultra-easy policy, defying pressure from aggressive tightening at peers including the Federal Reserve and Swiss National Bank.
The dollar clawed its way back from a one-week low against major peers, following a two-day slide after the Federal Reserve's mid-week rate increase that, although the biggest since 1995, didn't exceed market expectations.
The dollar index , which measures the currency against six peers including the yen, rose 0.16% to 104.05, slipping to the lowest since June 10 at 103.41 overnight. It was at a two-decade high of 105.79 prior to the Fed decision.
The greenback jumped 0.82% to 133.235 yen after dipping overnight to 131.49 for the first time since June 6.
U.S. long-term yields , which bear a close correlation with the dollar-yen rate, ticked up in Tokyo trading, after dipping sharply during U.S. hours as investors worried that aggressive Fed tightening could trigger a recession.
Full coverage: REUTERS
Oil Edges Down As Demand Concerns Weigh, Heading For Weekly Fall 
Oil prices edged slightly lower on Friday as worries about global economic growth and uncertainty weighed on markets following numerous interest rate hikes around the world this week.
Brent crude futures fell 83 cents, or 0.8%, to $118.98 a barrel, while U.S. West Texas Intermediate (WTI) crude futures fell to $116.79 a barrel, down 80 cents, or 0.7%.
If losses hold through the day, Brent crude futures would post their first weekly dip in five weeks, while U.S. crude futures would see their first dip in eight weeks.
Central banks across Europe raised interest rates on Thursday, some by amounts that shocked markets, and hinted at even higher borrowing costs to come to tame soaring inflation that is eroding savings and squeezing corporate profits.
Argentina's central bank raised its benchmark interest rate by the most in three years on Thursday, as the South American country fights inflation running at over 60%.
Full coverage: REUTERS