U.S. Lawmaker Makes A Move To End Huawei Exports
The U.S. Commerce Department is expected to end all technology exports to Huawei and China's top semiconductor firm following the discovery of new chips in Huawei phones that may violate trade restrictions.
UAW Has Made A Contractual Counteroffer To Ford
The United Auto Workers (UAW) union on Wednesday made a labor contract counterproposal on economic issues to Ford Motor (F.N), while Chrysler parent company Stellantis (STLAM.MI) planned its counteroffer this week.
GameStop Rides On Rising Videogame Demand
GameStop (GME.N) has beaten Wall Street estimates for its quarterly revenue and posted a much smaller loss, buoyed by a strong demand for videogames, collectibles and consoles with company shares rising nearly 6% in extended trading.
Today's News
In recent events, Dalian Wanda Group Co. indicated to bondholders that everything was fine. The USD 400 million it owed them would be paid in full. A few days later, some creditors were warned that the company was, in fact, USD 200 million short which triggered a mass frantic sell-off in the debt.
However, moments later, just as quickly, lenders were informed that there was indeed enough cash, sending the bonds surging as quickly as it tumbled. Wanda would ultimately make the July debt payments. But Dhiraj Bajaj, who is Lombard Odier (Singapore) Ltd.'s head of Asian fixed income, says the incident and others like it have left him deeply wary of investing in China moving forward.
This is becoming an increasingly common refrain in the financial community. As dozens of debt-saddled property companies, including industry giant Country Garden Holdings Co., struggle to stave off defaults, international money managers say that it's the weak and arguably worsening governance and disclosure practices that are putting them off mainland borrowers in the long run.
That could lead to diminishing access to financing and higher borrowing costs for years to come, experts warn, causing further fractures to China's already sputtering economy.
Other related news include:
China Avoids Relying On Stimulus To Boost Economy
China has taken a series of incremental steps to boost its economy after a run of disappointing data showed the government is increasingly at risk of missing its growth target of about 5% for this year. But Beijing isn't pulling out a "bazooka" stimulus package like it did during the global financial crisis in 2008-09, or even when the pandemic hit in 2020.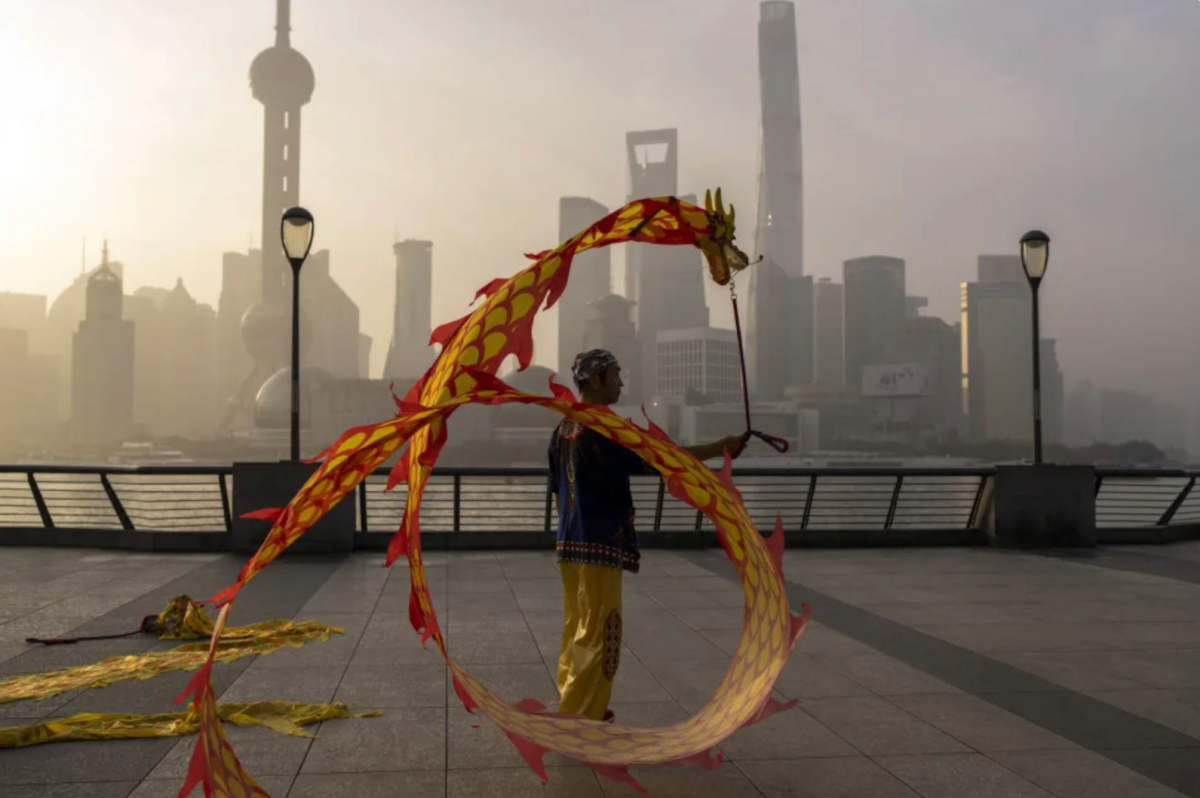 Much of the reluctance lies in a drive by President Xi Jinping's government to control the growth of debt in the country, especially at the municipal level; a desire to shrink the property sector's outsized influence on the economy; and an aversion to doling out cash to consumers.
Speculative Buying Causes Massive Property Surge
Speculative bets that Chinese authorities will widen support for the property sector have sent some of the country's ailing developers surging by the most on record.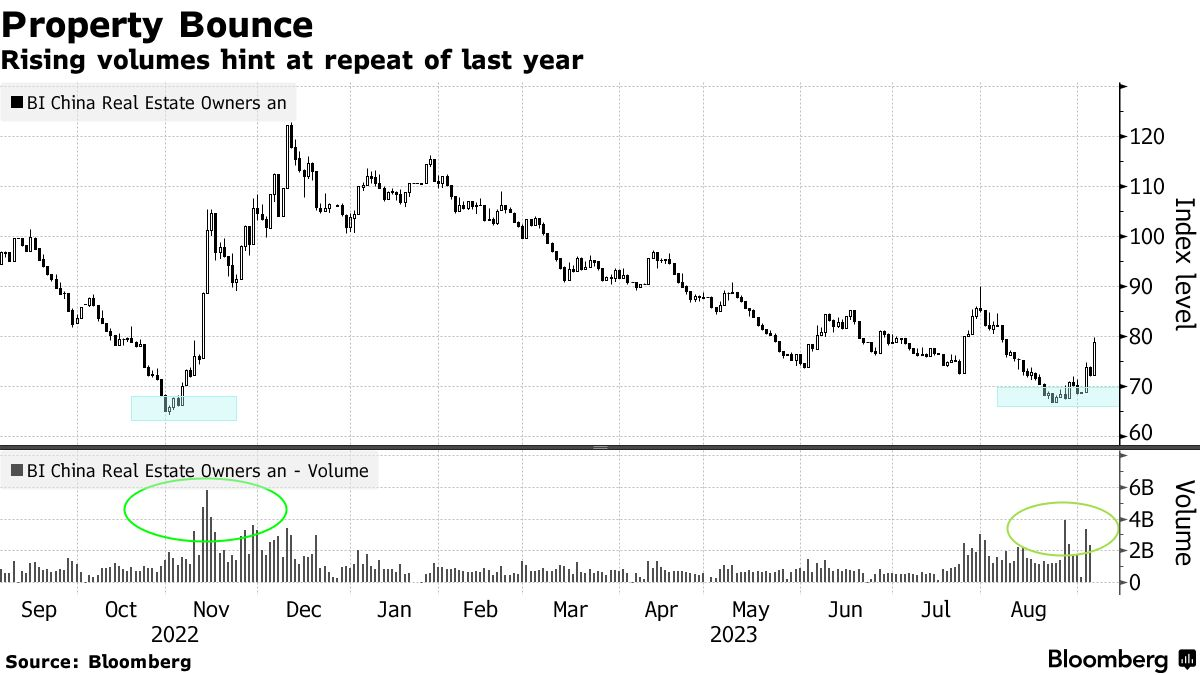 Chinese builders gained nearly 10% yesterday, the most in more than a month. Heavily indebted developers with depressed valuations were among those to rally the most, with Sunac China Holdings Ltd. soaring at 68% alongside a spike in trading volume. China Evergrande Group closed up by 83%, capping the biggest gain since its 2009 listing.
U.S. Remains Resilient Despite China Slowdown
China's stumbling recovery this year has produced a string of reassurances that the impact on the U.S. of even a sharp downturn in the world's second-largest economy will prove limited.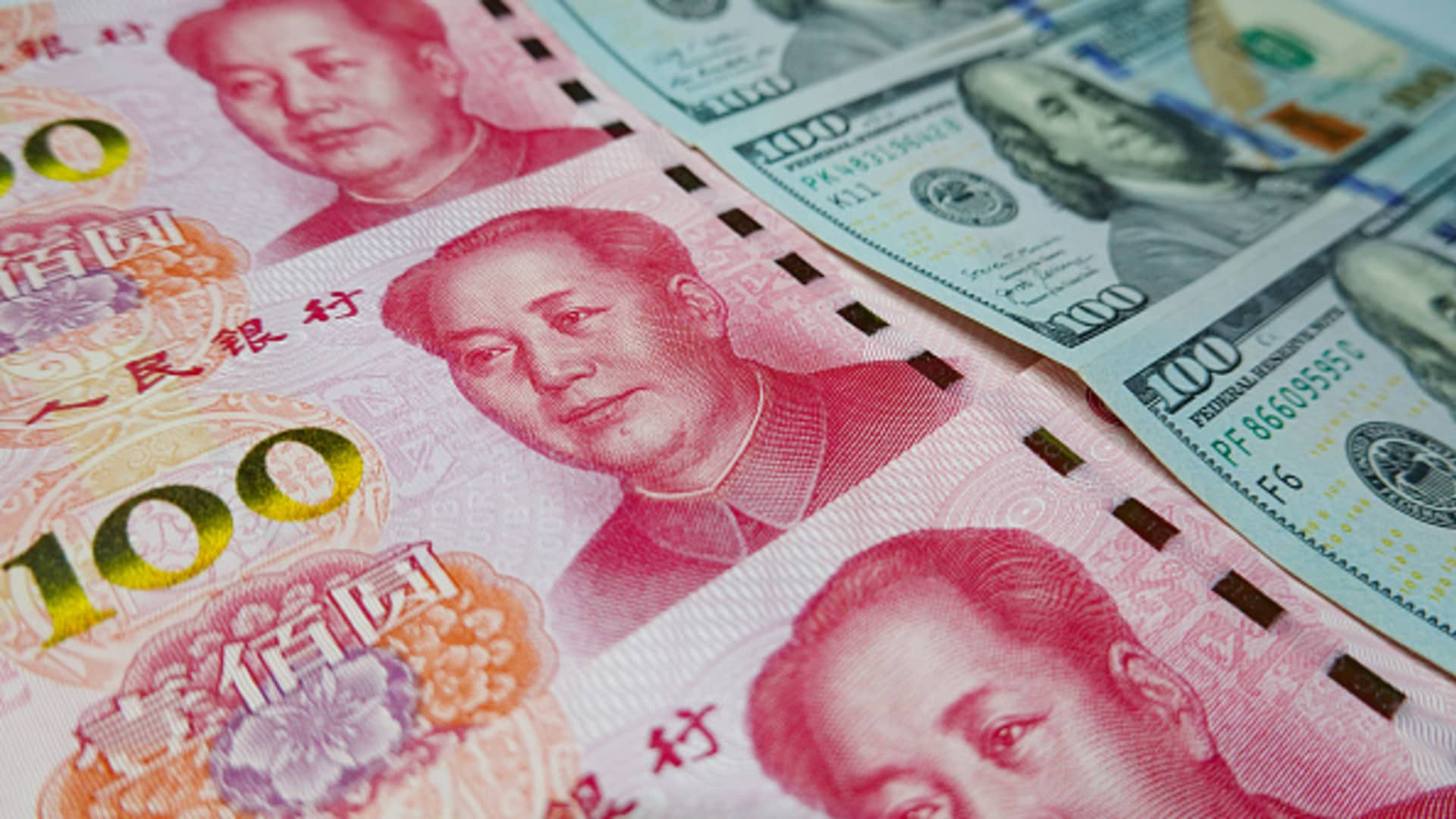 Just last month, economists at Wells Fargo estimated that if China's total output dropped by a cumulative 12.5% over three years, U.S. growth would dip 0.2 percentage point in 2025. And Nobel laureate economist Paul Krugman recently concluded that, as to whether a debacle in China similar to the U.S. crisis of 2008-2009 would "pretty clearly" not result in major global spillovers.