WORLDWIDE: HEADLINES 


China Evergrande hits new low on default worries; Kaisa misses pay date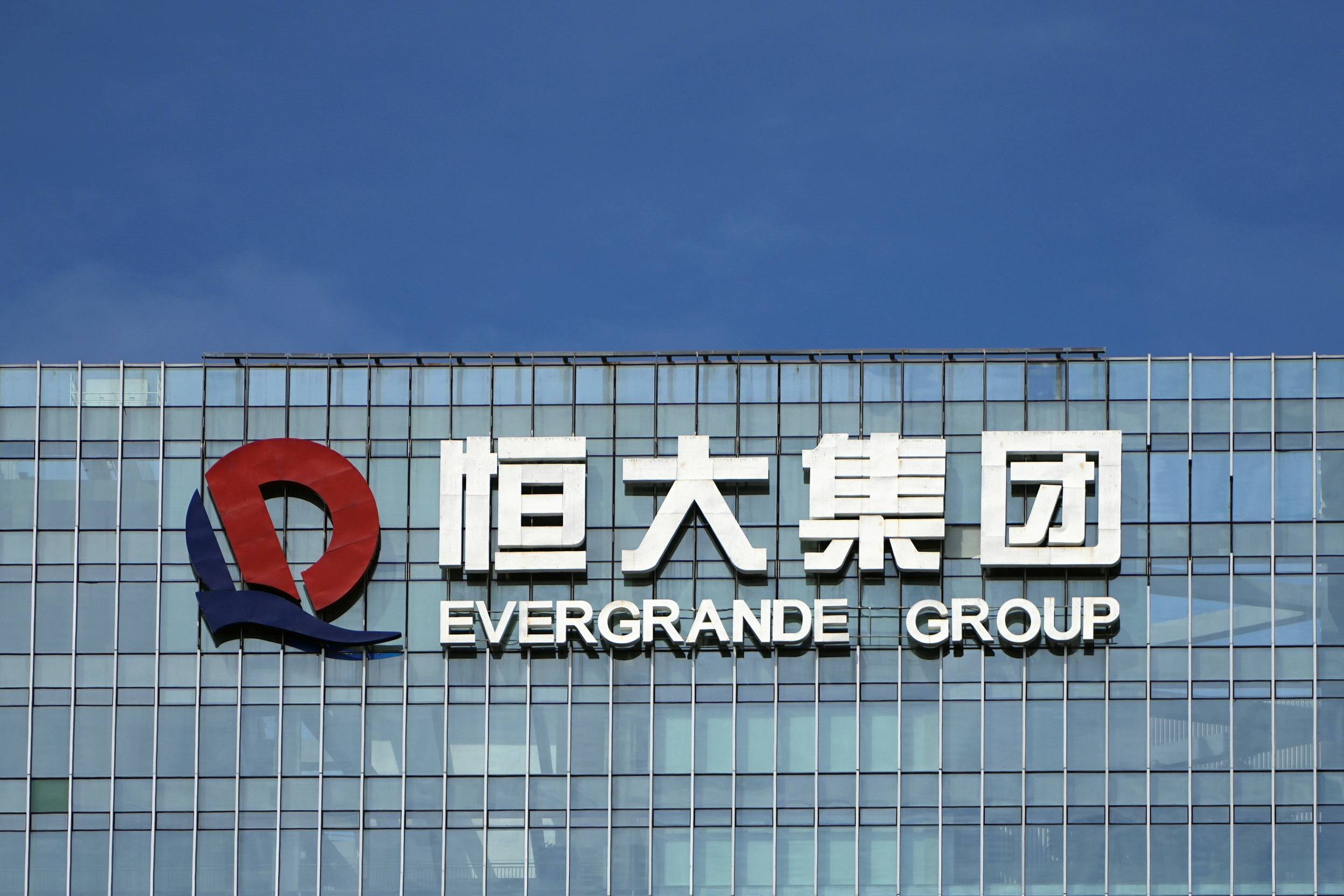 China Evergrande Group's shares hit an all-time low on Wednesday after a missed debt payment deadline put the developer at risk of becoming China's biggest defaulter, although hopes of a managed debt restructuring calmed fears of a messy collapse.
So far, any Evergrande (3333.HK) fallout has been broadly contained, and with policymakers becoming more vocal and markets more familiar with the issue, consequences of its troubles are less likely to be widely felt, market watchers have said.
Failure by Evergrande to make $82.5 million in interest payments due last month on some U.S. dollar bonds would trigger cross-default on its roughly $19 billion of international bonds, with possible ramifications on China's economy and beyond.
Trading in shares of embattled smaller peer Kaisa Group Holdings (1638.HK) was suspended on Wednesday, after a source with direct knowledge of the matter said it was unlikely to meet its $400 million offshore debt deadline on Tuesday.
Kaisa, China's largest holder of offshore debt among developers after Evergrande, had not repaid the 6.5% bond by the end of Asia business hours, the person said, which could push the notes into technical default, triggering cross defaults on its offshore bonds totaling nearly $12 billion.
Full coverage: REUTERS 


Record exports sharply narrow U.S. trade deficit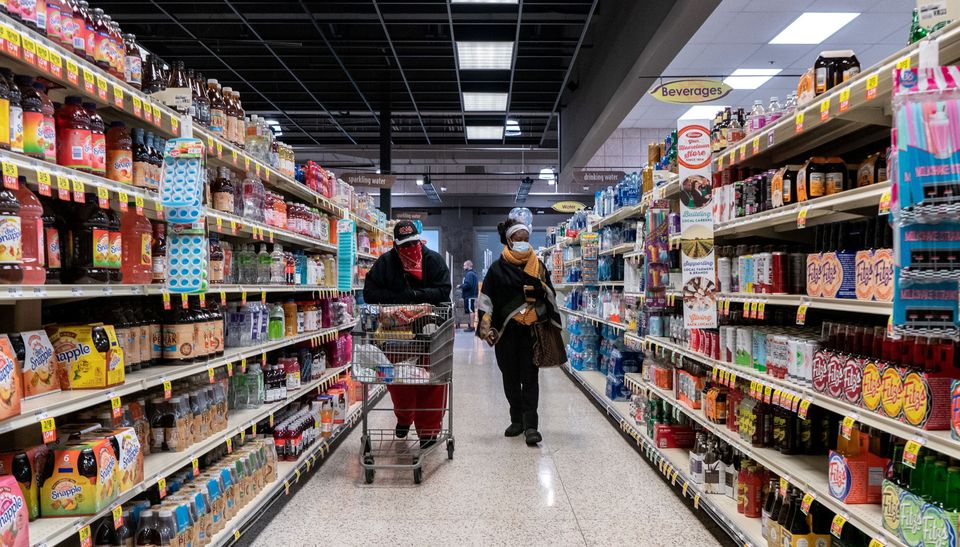 The U.S. trade deficit narrowed sharply in October as exports soared to a record high, potentially setting up trade to contribute to economic growth this quarter for the first time in more than a year.
The report from the Commerce Department on Tuesday, which also showed imports rising to an all-time high, added to a tightening labor market, strong consumer spending as well as services and manufacturing activity that have suggested an acceleration in growth was underway as the year winds down.
"The trade deficit is narrowing big time and pouring even more fuel into the economy's tank which guarantees stronger growth as 2021 comes to an end," said Christopher Rupkey, chief economist at FWDBONDS in New York. "The brightening trade picture is additional evidence that the economy is very strong."
The trade gap plunged 17.6% to a six-month low of $67.1 billion. That was the biggest percentage drop since April 2015, reflecting an increase in the flow of goods and services following disruptions caused by the COVID-19 pandemic.
Economists polled by Reuters had forecast a $66.8 billion deficit. Exports accelerated 8.1% to an all-time high of $223.6 billion. The surge was led by goods exports, which soared 11.1% to $158.7 billion, also a record high.
Exports of industrial supplies and materials increased $6.4 billion, with shipments of crude oil advancing $1.2 billion.
Full coverage: REUTERS 


WORLDWIDE: FINANCE/MARKETS 


Asian shares catch global equities rally, but oil slips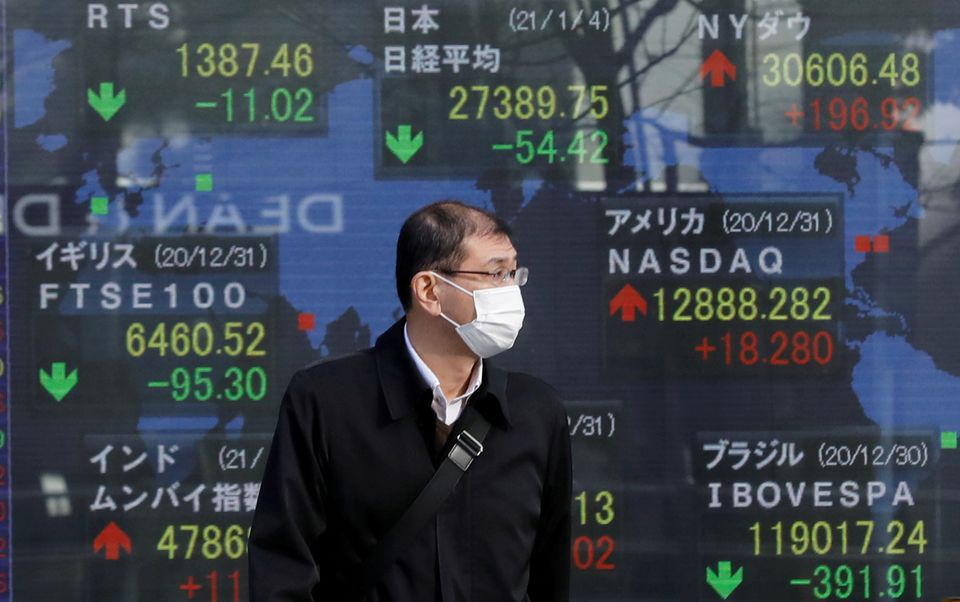 Asian shares extended gains on Wednesday, continuing a global relief rally as markets found positive news in early reports about the potential impact of the Omicron variant, although overnight advances in oil prices began to peter out.
"Markets are very sensitive to any slight new item relating to Omicron, and the absence of bad news is being taken very positively by equity markets, though – and I'm not a scientist – it seems too early to signal an all clear," said Stefan Hofer, chief investment strategist for private bank LGT in Asia Pacific
"With each new variant, we go through a period of waiting for some signal from the scientific community, which is difficult for markets, but that's what we got yesterday."
MSCI's broadest index of Asia-Pacific shares outside Japan (.MIAPJ0000PUS) rose 0.3% and Japan's Nikkei (.N225) rose 1%. U.S. S&P 500 futures rose 0.25%.
British drugmaker GSK (GSK.L) said on Tuesday its antibody-based COVID-19 therapy with U.S. partner Vir Biotechnology is effective against all mutations of the new Omicron coronavirus variant.
Also a South African study on Tuesday suggested that booster doses of the COVID-19 vaccine produced by Pfizer Inc (PFE.N) and partner BioNTech's could help to fend off infection from Omicron, even though the study showed the new strain can partially evade the protection from two vaccine doses.
Those reports helped MSCI's all-country world index (.MIWD00000PUS) to close 2.1% higher on Tuesday, in its biggest percentage gain since November 2020. Oil also rose over 3%.
Full coverage: REUTERS 


Oil edge lower as investors try to assess Omicron's full impact 
Oil prices edged lower on Wednesday, reversing gains from earlier the week, as investors tried to assess the full impact of the Omicron coronavirus variant on global fuel demand and the effectiveness of existing vaccines.
Brent crude futures dropped 25 cents, or 0.3%, to $75.19 a barrel at 0129 GMT, after settling 3.2% higher on Tuesday. U.S. West Texas Intermediate crude was at $71.86 a barrel, down 19 cents, or 0.3%, having gained 3.7% in the previous session.
Oil prices rebounded earlier this week from a collapse last week on rising optimism that the new Omicron variant will not cause major economic damage.
"After having been oversold last week on fears about the Omicron's impact, there has been a correction this week on signs the Omicron may be mild," said Hiroyuki Kikukawa, general manager of research at Nissan Securities.
"But investors are still not fully optimistic and are taking a wait-and-see approach until they learn about Omicron's full impact," he said.
The Omicron variant of the coronavirus can partially evade the protection from two doses of Pfizer (PFE.N) and partner BioNTech's COVID-19 vaccine, the research head of a laboratory at the Africa Health Research Institute in South Africa said on Tuesday.
British drugmaker GSK (GSK.L), meanwhile, said on Tuesday its antibody-based COVID-19 therapy with U.S. partner Vir Biotechnology (VIR.O) is effective against all mutations of the Omicron variant.
Investors' eyes are also on Iran nuclear talks, tensions between Russia and Ukraine and weather in northern-hemisphere winter, Kikukawa said.
Full coverage: REUTERS