WORLDWIDE: HEADLINES 


China Evergrande sells entire stake in streaming platform HengTen for $273 mln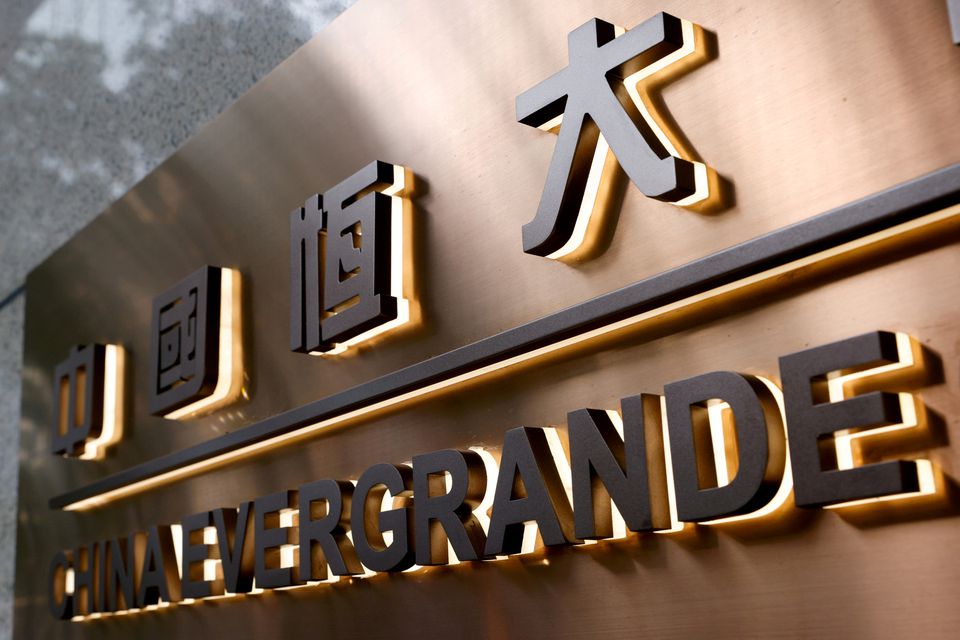 Cash-strapped developer China Evergrande Group (3333.HK) said on Thursday it is selling its entire stake in film and television streaming company HengTen Network Holdings (0136.HK) for HK$2.13 billion ($273.5 million).
Evergrande, the world's most indebted developer, said it would realize a loss of HK$8.5 billion from the sale of its stake in HengTen, in which Chinese gaming and social media giant Tencent Holdings (0700.HK) holds around a 20% share.
The Shenzhen-based real estate company has been stumbling from deadline to deadline in recent weeks as it grapples with more than $300 billion in liabilities, $19 billion of which are international market bonds.
Evergrande's unit entered into an agreement with Allied Resources Investment Holdings Ltd to sell 1.66 billion HengTen shares at HK$1.28 per share, at a discount of 24% to its closing price on Wednesday.
The company added that 20% of the deal consideration will be payable within five business days from the date of the agreement, while the remainder will be completed within two months, according to the Hong Kong stock exchange filing.
Chinese media describe HengTen as the country's Netflix.
Last week, Evergrande once again averted a destabilizing default with a last-minute bond payment but the reprieve did little to alleviate strains in the country's wider property sector from a liquidity crunch.
Full coverage: REUTERS 


Exclusive: U.S.-China tech war clouds SK Hynix's plans for a key chip factory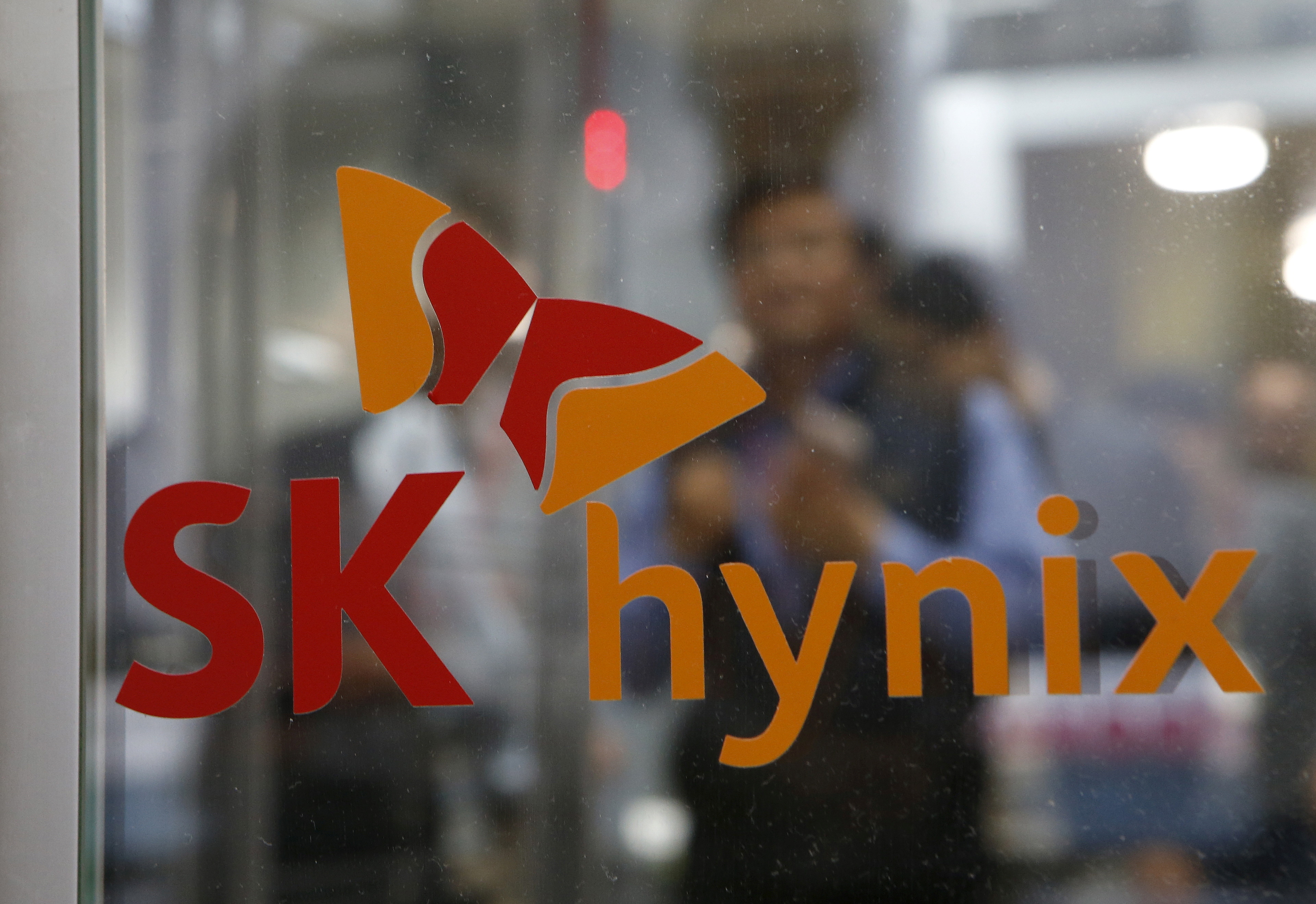 Plans by Korea's SK Hynix (000660.KS) to overhaul a huge facility in China so it can make memory chips more efficiently are in jeopardy, sources familiar with the matter told Reuters, because U.S. officials do not want advanced equipment used in the process to enter into China.
The potential setback could make SK Hynix, one of the world's biggest suppliers of DRAM memory chips that go into everything from smartphones to data centers, the next victim of the geopolitical struggle between the United States and China.
SK Hynix production plans call for the company to upgrade a mass production facility in Wuxi, China, with some of the latest extreme ultraviolet lithography (EUV) chipmaking machines made by Dutch firm ASML (ASML.AS), three people with knowledge of the matter said.
The United States in the past has objected on the grounds that shipping such advanced tools to China could be used to strengthen the country's military.
A senior White House official declined to comment specifically on the matter of whether U.S. officials would allow SK Hynix to bring EUV tools to China. But the official told Reuters the Biden administration remains focused on preventing China from using U.S. and allied technologies to develop state-of-the-art semiconductor manufacturing that would help China modernize its military.
The Wuxi factory is critical to the global electronics industry because it makes about half of SK Hynix's DRAM chips, which amounts to 15% of the global total. Any major changes could have an impact on global memory markets, where analyst firm IDC says demand is growing at 19% in 2021 alone.
As newer styles of chips make up a greater share of SK Hynix's production in two to three years, the company will need the EUV machines to control its costs and accelerate production, a source with knowledge of the company's operations in China said.
Full coverage: REUTERS 


WORLDWIDE: FINANCE/MARKETS 


Dollar takes breather from rally, hovers just off 16-month top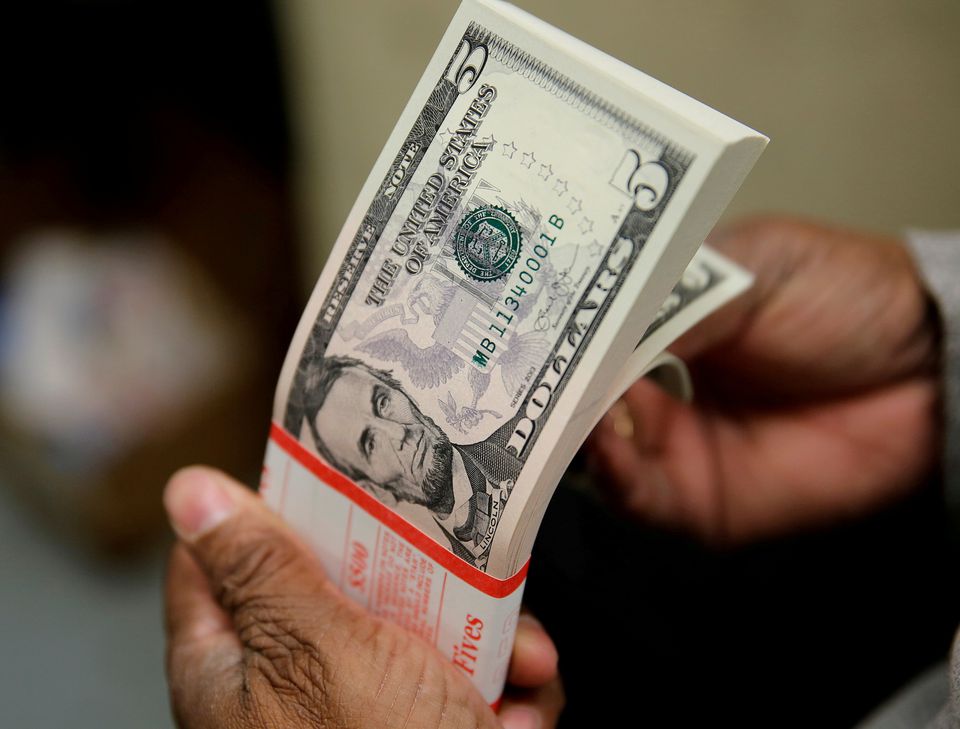 The dollar hovered below a 16-month peak in early Asian trade on Thursday, having lost ground on the pound and yen overnight as the U.S. currency took a breather while traders considered whether its recent surge was starting to run out of steam.
Sterling was at $1.3491, a one week high against the dollar having jumped 0.5% on Wednesday after a jump in Britain's October inflation piled pressure on the Bank of England to hike rates at its meeting next month.
Against the Japanese currency, at 114.18 yen the dollar was still in sight of Wednesday's 4-1/2-year high of 114.97, and the euro was at $1.1316, languishing near a 16-month low with markets seeing the eurozone near the back of the central bank rate-hike queue.
Strong U.S. retail sales data earlier this week added fuel to the dollar's recent rally, which started last week after a strong U.S. inflation print bolstered market bets that the Federal Reserve will have to raise rates around the middle of next year.
The dollar index, which measures the currency against a basket of six rivals, has climbed from 93.872 on Nov 9, the day before the inflation data to 96.226 on Wednesday, its highest since mid-July 2020. It was last at 95.798.
However, "the sustainability of the current dollar strength beyond the next few months looks far from certain," said Luc Luyet, FX Strategist, Pictet Wealth Management.
Full coverage: REUTERS 


Oil extends declines as U.S. looks to lead SPR shock treatment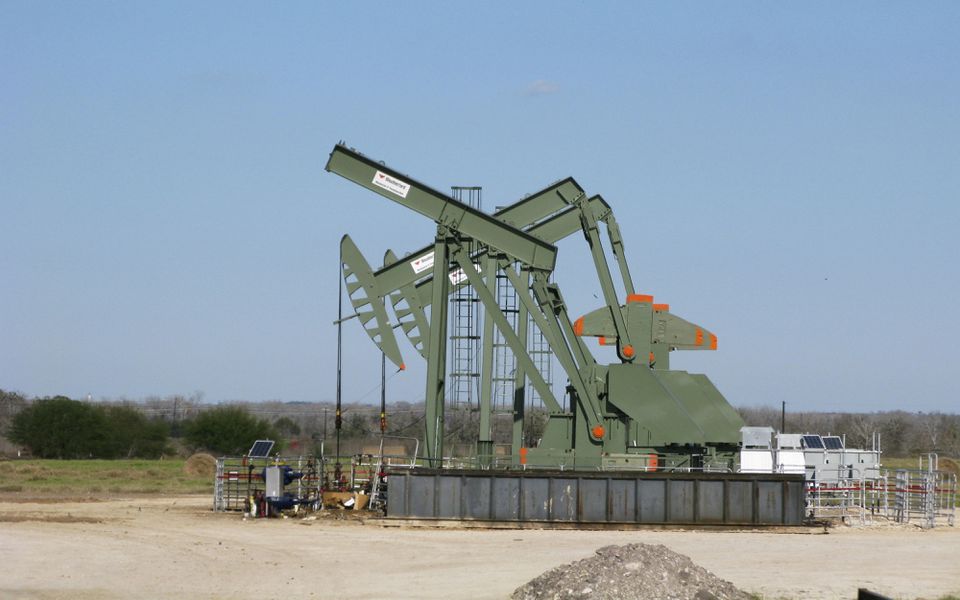 U.S. oil was under pressure on Thursday, adding to an overnight plunge on a Reuters report that the United States was asking major oil consumers like China and Japan to consider a coordinated release of oil reserves to lower prices.
The bid by the U.S. administration to shock markets comes as inflationary pressures, partly driven by surging energy prices, starts to produce political backlash, as the world fitfully recovers from the worst health crisis in a century.
U.S. crude was down 62 cents or 0.8% at $77.74 a barrel by 0135 GMT, having fallen 3% overnight. Brent crude fell 39 cents or 0.5% to $79.89 a barrel after falling 2.6% to the lowest close since early October on Wednesday.
Prices hit seven-year highs last month as the market focused on the swift rise in demand that has come with lockdowns being lifted and economies recovering against a slow increase in supply from the Organization of the Petroleum Exporting Countries (OPEC) and its allies, called OPEC+.
"Should the US administration order an SPR release, that could send a strong political sign," Citigroup analysts said in a note.
"But … domestic refineries are unlikely to get an extra benefit, as light-end yields appear to have been already maxed out," they added, referring to margins for producing gasoline and other motor fuels.
U.S. producers have also been reluctant to overspend on drilling after they were punished by investors for gorging on debt to pay for new drills.
Full coverage: REUTERS 


Wall Street ends lower as retailers stoke inflation fears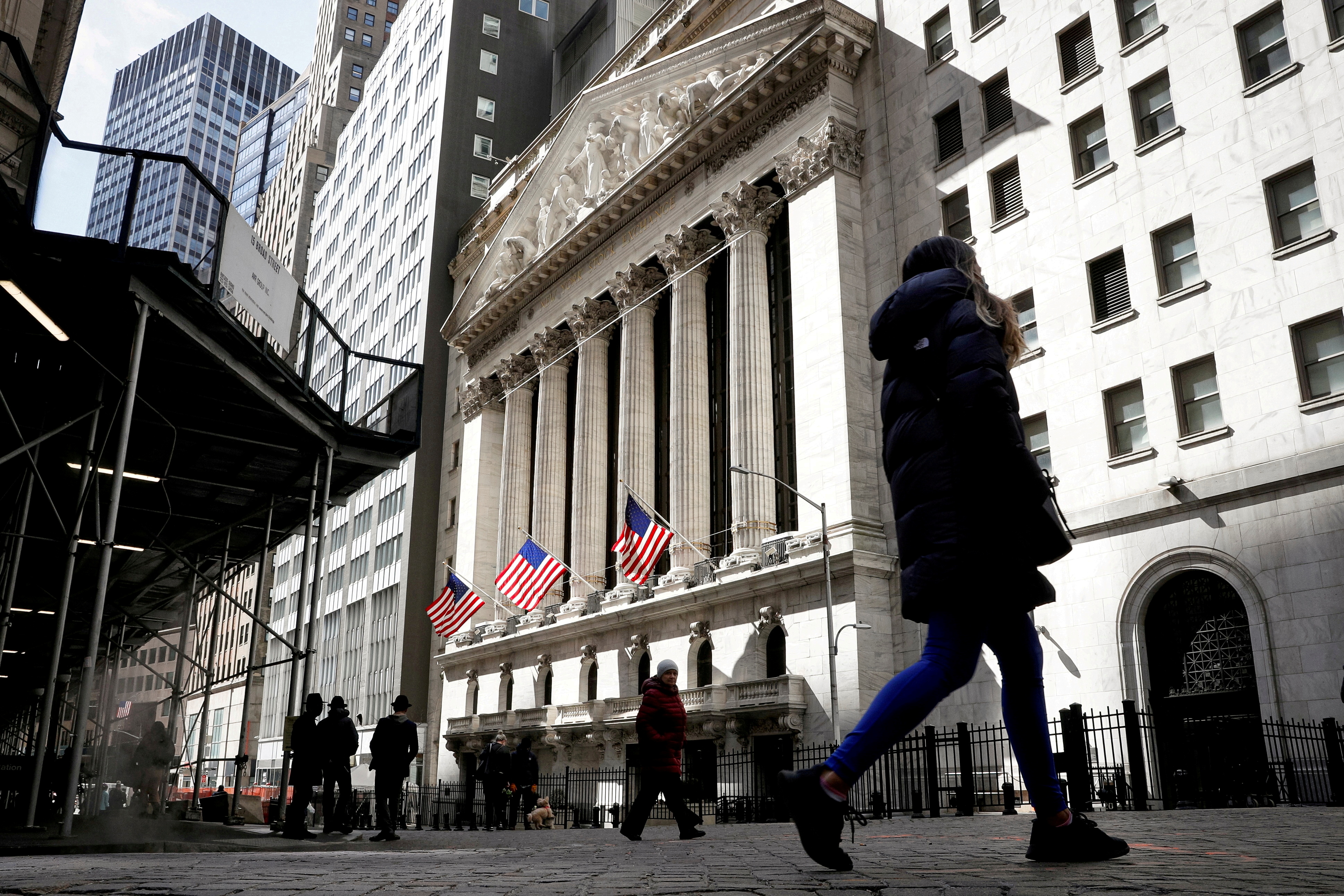 Wall Street benchmarks ended Wednesday lower on inflation fears and supply chain concerns stemming from retailers' earnings, with investors betting the Federal Reserve will raise interest rates sooner than expected to tame rising prices.
Target Corp (TGT.N) was the latest big-name retailer to report positive results, upping its annual forecasts and beating profit expectations, citing an early start to holiday shopping.
But shares of the firm fell 4.7%, tracking declines in those of peer Walmart (WMT.N) on Tuesday, as both retailers flagged a hit to their third-quarter margins from supply chain issues.
Other retailers yet to report earnings traded lower. Macy's Inc (M.N) and Kohls Corp (KSS.N) dropped 4.5% and 3.1% respectively, ahead of posting numbers on Thursday morning, and Gap Inc (GPS.N) and Urban Outfitters Inc (URBN.O), on deck next week, slipped 5.2% and 4.2%.
Some retailers bucked the trend. TJX Companies Inc (TJX.N) gained 5.8%, its highest finish since Aug. 27, after the T.J. Maxx owner reported estimate-beating earnings, an increase in its share buyback program, and forecast it was well positioned to meet holiday-season demand.
Lowe's Cos Inc (LOW.N) rose 0.4% after the home improvement chain raised its full-year sales forecast on higher demand. Peer Home Depot (HD.N) had also reported strong results on Tuesday.
The Dow was also weighed by Visa Inc (V.N), which slumped 4.7% after Amazon.com Inc (AMZN.O) said it would stop accepting cards issued by the operator in the UK due to the high transaction fees.
Full coverage: REUTERS