WORLDWIDE: HEADLINES
China Keeps Lending Benchmarks Unchanged, Wary Of Policy Divergence Risks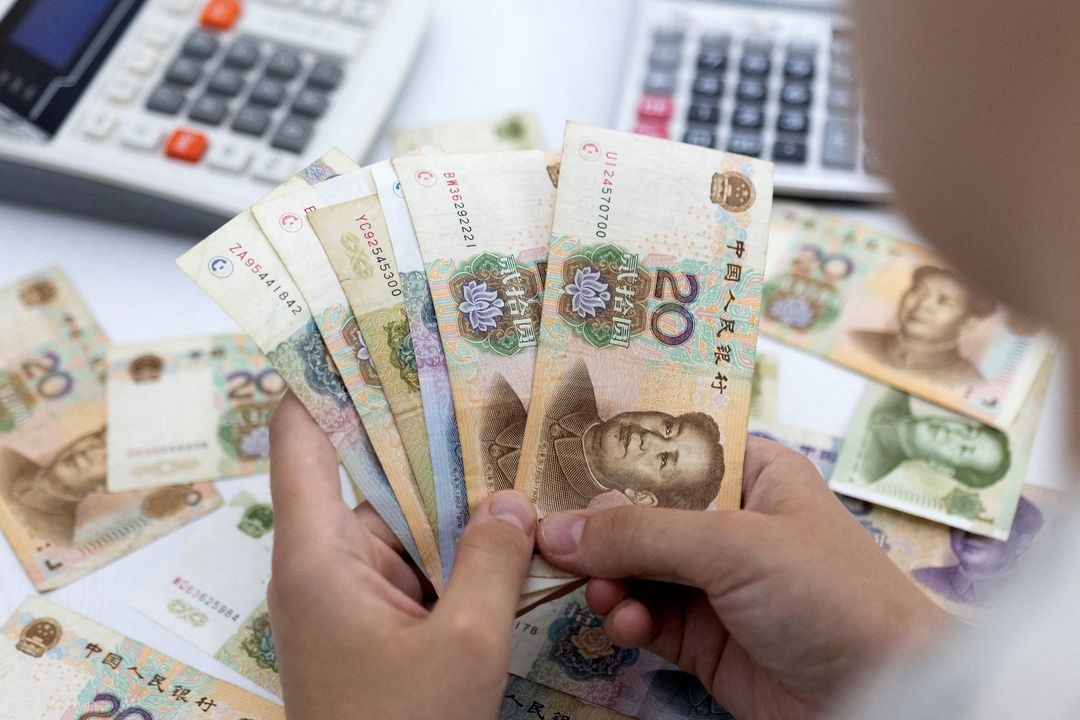 China stood pat on its benchmark lending rates for corporate and household loans, as expected, on Monday, with global central banks' rate increases making it tough for Beijing to stimulate a weak domestic economy by lowering rates.
Markets widely believe that Chinese policymakers are wary of risks that the yuan will depreciate and capital outflows will be triggered if they embark on further monetary easing to underpin a COVID-19-hit economy at a time when other major economies are tightening their rates policies.
The one-year loan prime rate (LPR) was kept at 3.70%, and the five-year LPR was unchanged at 4.45%.
"Perhaps there is some reluctance in loosening monetary policy to support economic activity, which could reflect some caution in moving in the opposite direction to other central banks, particularly the Federal Reserve," said Stephen Innes, managing partner at SPI Asset Management.
"It seems a matter of time, however, before there are larger liquidity injections and measures to boost credit."
Full coverage: REUTERS
UK Property Prices Rise By Least Since January, Rightmove Says 
Asking prices for British homes being put up for sale rose by the smallest amount since January this month, as the rising cost of living and the prospect of higher interest rates squeezed home-buyers, property website Rightmove said on Monday.
Rightmove said asking prices for homes put on sale between May 15 and June 11 were 0.3% higher than a month earlier, down from a 2.1% rise in its May data.
Compared with a year earlier, asking prices are up 9.7%, less than the 10.2% increase recorded for May.
"The exceptional pace of the market is easing a little, as demand gradually normalises and price rises begin to slow, which is very much to be expected given the many record-breaking numbers over the past two years," Rightmove director Tim Bannister said.
Rightmove expects price increases to slow further over this year, to give a 5% annual rise.
Full coverage: REUTERS
WORLDWIDE: HEADLINES
Asia Shares Turn Lower, No Dodging Recession Risks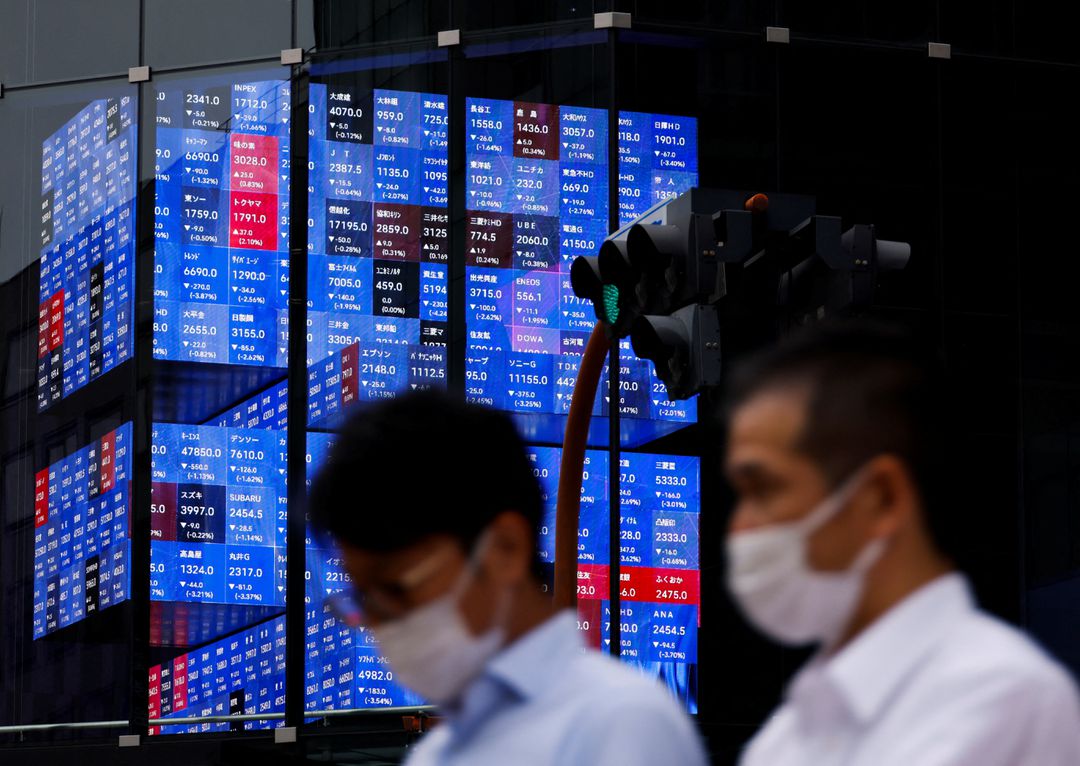 Asian shares were unable to sustain a rare rally on Monday as Wall Street futures shed early gains amid worries the U.S. Federal Reserve would this week underline its commitment to fighting inflation with whatever rate hikes were needed.
The euro also softened slightly after French President Emmanuel Macron lost control of the National Assembly in legislative elections on Sunday, a major setback that could throw the country into political paralysis.
Trade was thinned by a U.S. holiday and Nasdaq futures soon went flat, having been up more than 1% at one stage, while S&P 500 futures eased 0.2%. EUROSTOXX 50 futures fell 0.6% and FTSE futures 0.3%.
The S&P 500 fell by almost 6% last week to trade 24% below its January high. Analysts at BofA noted this was the 20th bear market in the past 140 years and the average peak to trough bear decline was 37.3%.
Investors will be hoping it does not match the average duration of 289 days, given it would not end until October 2022.
MSCI's broadest index of Asia-Pacific shares outside Japan (.MIAPJ0000PUS) lost 0.8% and Tokyo's Nikkei (.N225) 1.4%.
Chinese blue chips (.CSI300) held steady perhaps aided by news President Joe Biden was considering removing some tariffs on China.
Full coverage: REUTERS
Yen Fragile Near 24-Year Low In BOJ Aftermath, Dollar Treads Water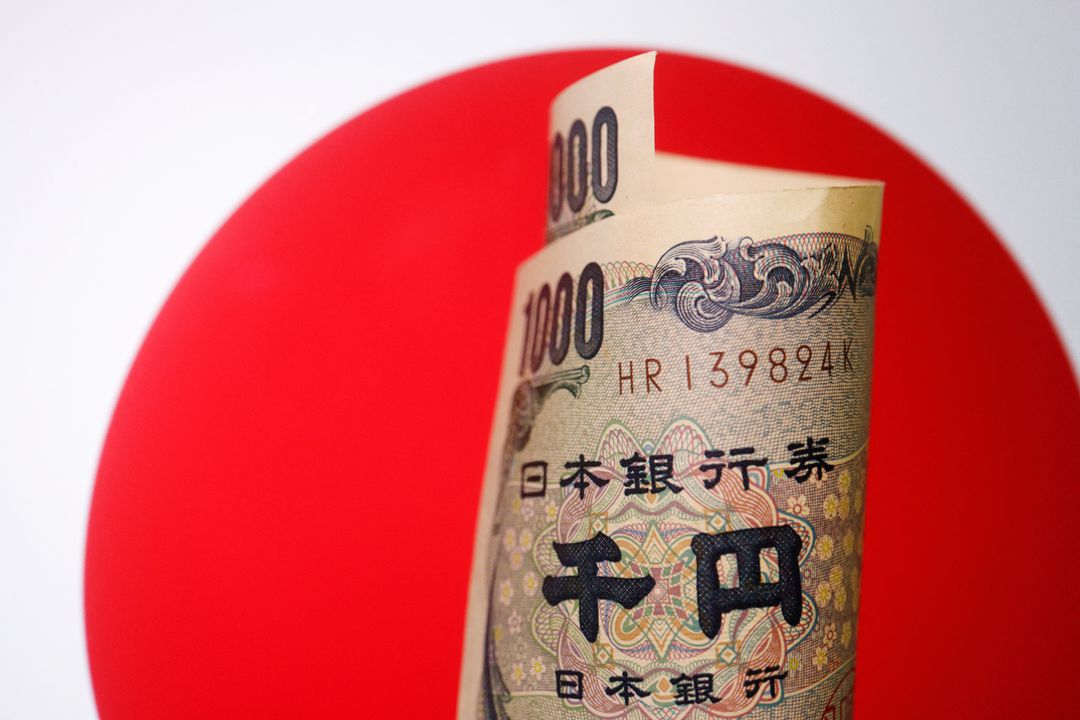 The Japanese yen remained under pressure on Monday, weakening toward a 24-year low after the Bank of Japan on Friday bucked the trend in a week of massive central bank tightening to renew its commitment to ultra-easy policy.
The euro was steady despite French President Emmanuel Macron losing an absolute majority over the weekend.
The U.S. dollar paused for breath following a volatile week that saw it retreat sharply from a two-decade high against major peers. However, it recovered half of that by the end of last week as investors continue to assess the outlook for U.S. monetary policy and the risk of recession following the Federal Reserve's biggest rate increase since 1995.
The dollar index , which measures the currency against the yen, euro and four other major peers, was flat at 104.70, consolidating below the 105.79 high from Wednesday, a level not seen since late 2002.
The greenback rose 0.21% to 135.25 yen , heading back toward Wednesday's peak of 135.60, the highest level since October 1998.
Full coverage: REUTERS
Oil Wobbles As Global Economic Worries Offset Tightening Supply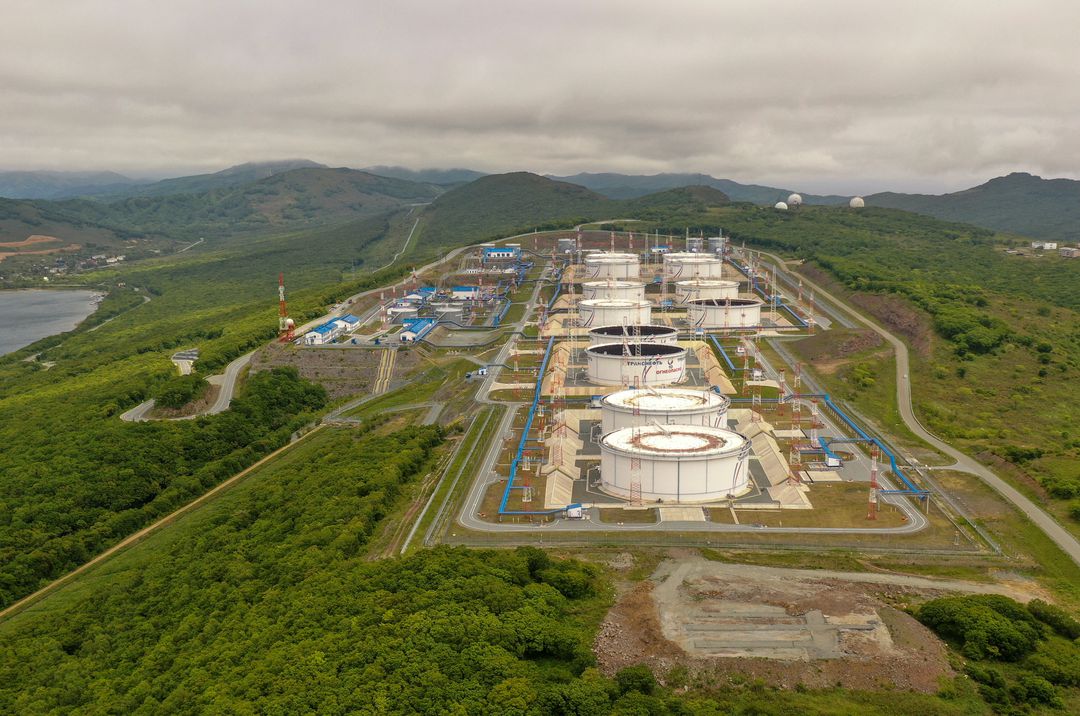 Oil prices edged down on Monday, reversing earlier gains, as concerns about slowing global economic growth and fuel demand offset worries about tightening supplies.
Brent crude futures slipped 8 cents, or 0.1%, to $113.04 a barrel by 0242 GMT, after rising as much as 1% earlier. Front-month prices tumbled 7.3% last week, its first weekly fall in five.
U.S. West Texas Intermediate crude was at $109.49 a barrel, down 7 cents, after rising more than $1 earlier. Front-month prices dropped 9.2% last week, the first decline in eight weeks.
"Clearly macro factors are driving oil at the moment, rather than fundamentals, which are still supportive," Warren Patterson, ING's head of commodities research said.
Oil from Russia, the world's second-largest exporter, remains out of reach to most countries because of Western sanctions over the war in Ukraine.
The impact has been partly mitigated by the release of strategic petroleum reserves, led by the United States, and a ramp-up of production from the Organization of the Petroleum Exporting Countries (OPEC) and its allies, together known as OPEC+, although that is thinning the world's buffer against further supply disruption.
Full coverage: REUTERS