WORLDWIDE: HEADLINES
China Leaders Say 5.5% GDP Growth Is Guidance, Not Hard Target – Bloomberg News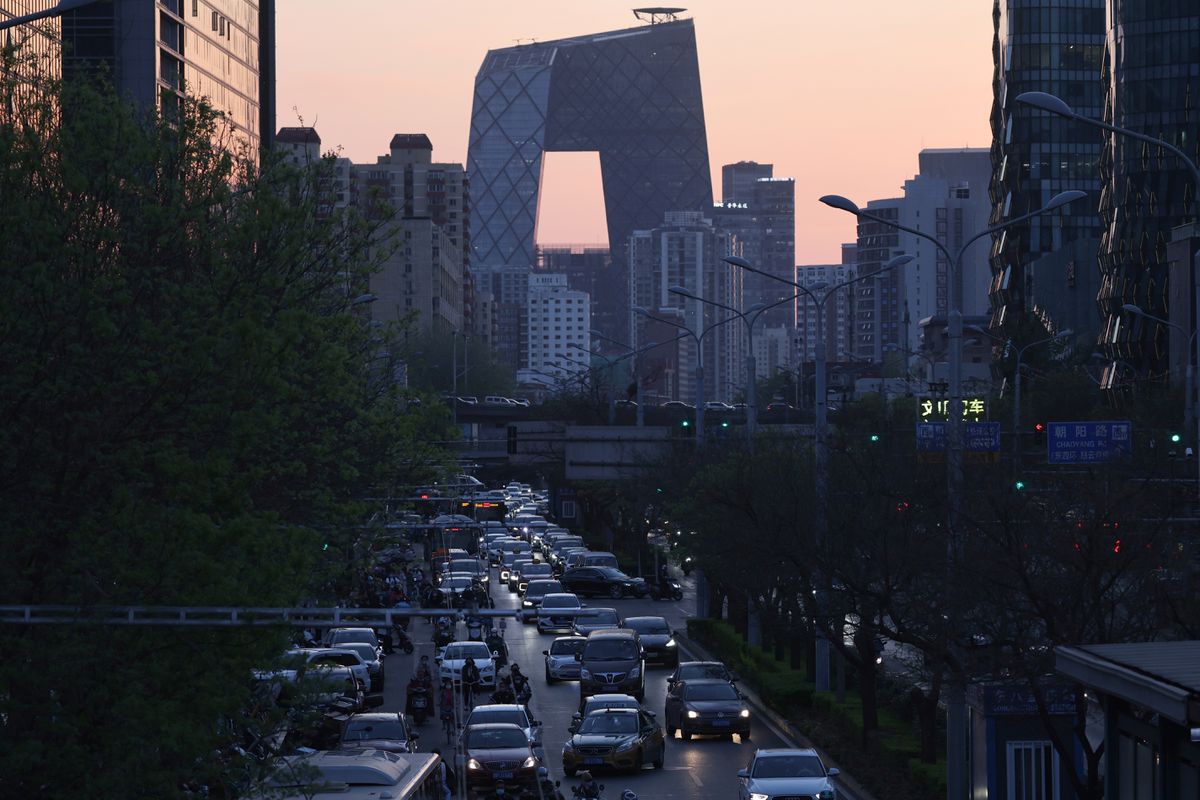 Chinese leaders told the government that this year's economic growth of about 5.5% is a guidance and not a hard target in a meeting last week, Bloomberg News reported on Tuesday citing people familiar with the matter.
At the meeting, the top leaders told officials from the ministerial and provincial-level that the target will not be used to evaluate their performance, neither will there be any penalty for failing to meet the target. The leaders acknowledged that the chances of achieving the set goal are thin, the report added.
China's State Council Information Office, which handles media queries for the central government, did not immediately respond to a Reuters request for comment.
Full coverage: REUTERS
Australia's Central Bank Hikes Rates, Says Policy Not On Pre-Set Path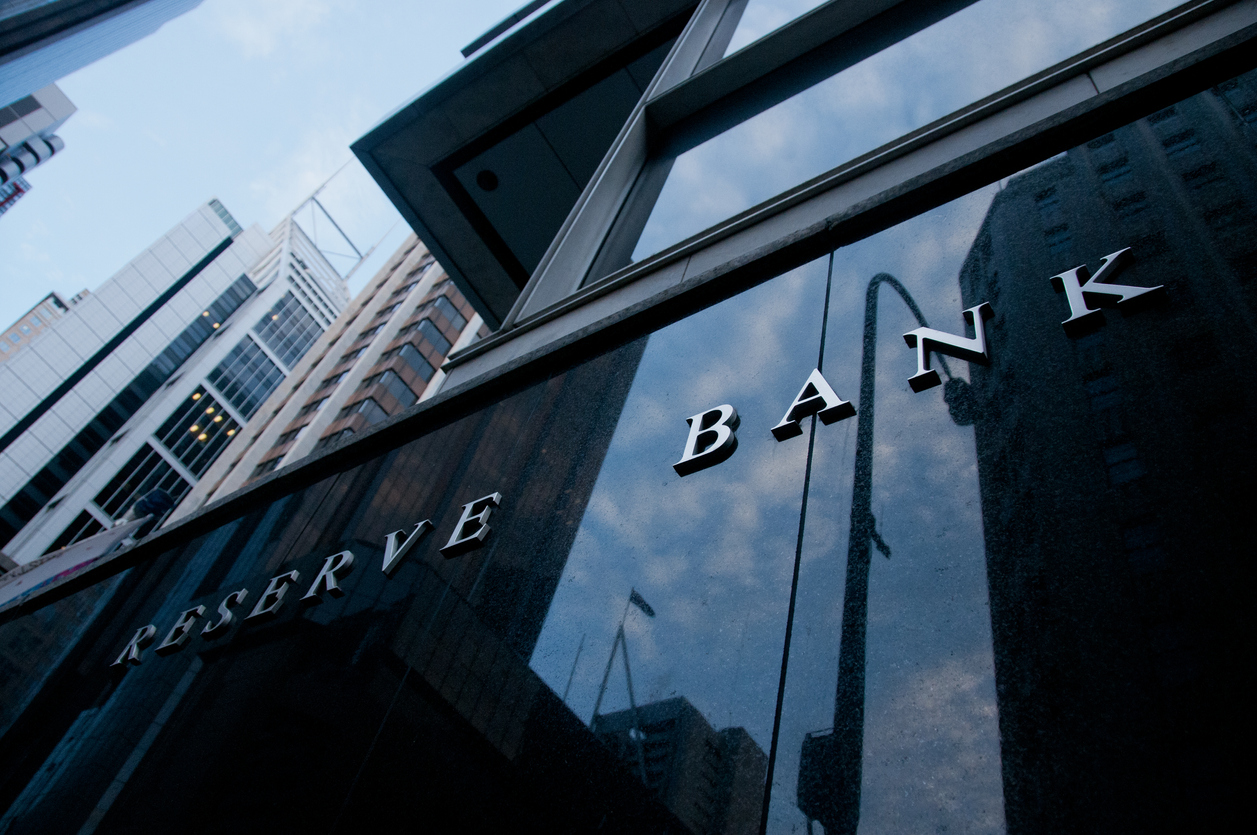 Australia's central bank on Tuesday raised interest rates for a fourth month running, but tempered guidance on further hikes as it forecast faster inflation but also a slowdown in the economy.
Wrapping up its August policy meeting, the Reserve Bank of Australia (RBA) lifted its cash rate by 50 basis points to 1.85%, marking an eye-watering 175 basis points of hikes since May in the most drastic tightening since the early 1990s.
Yet, RBA Governor Philip Lowe also made the outlook for policy more conditional.
"The Board expects to take further steps in the process of normalising monetary conditions over the months ahead, but it is not on a pre-set path," said Lowe.
That was taken as a dovish move by markets given Lowe had repeatedly stated the RBA Board wanted to get rates to a neutral level of at least 2.5%, where it theoretically would neither stimulate nor retard economic growth.
Full coverage: REUTERS
WORLDWIDE: HEADLINES
Stocks And Bond Yields Fall On Taiwan Tensions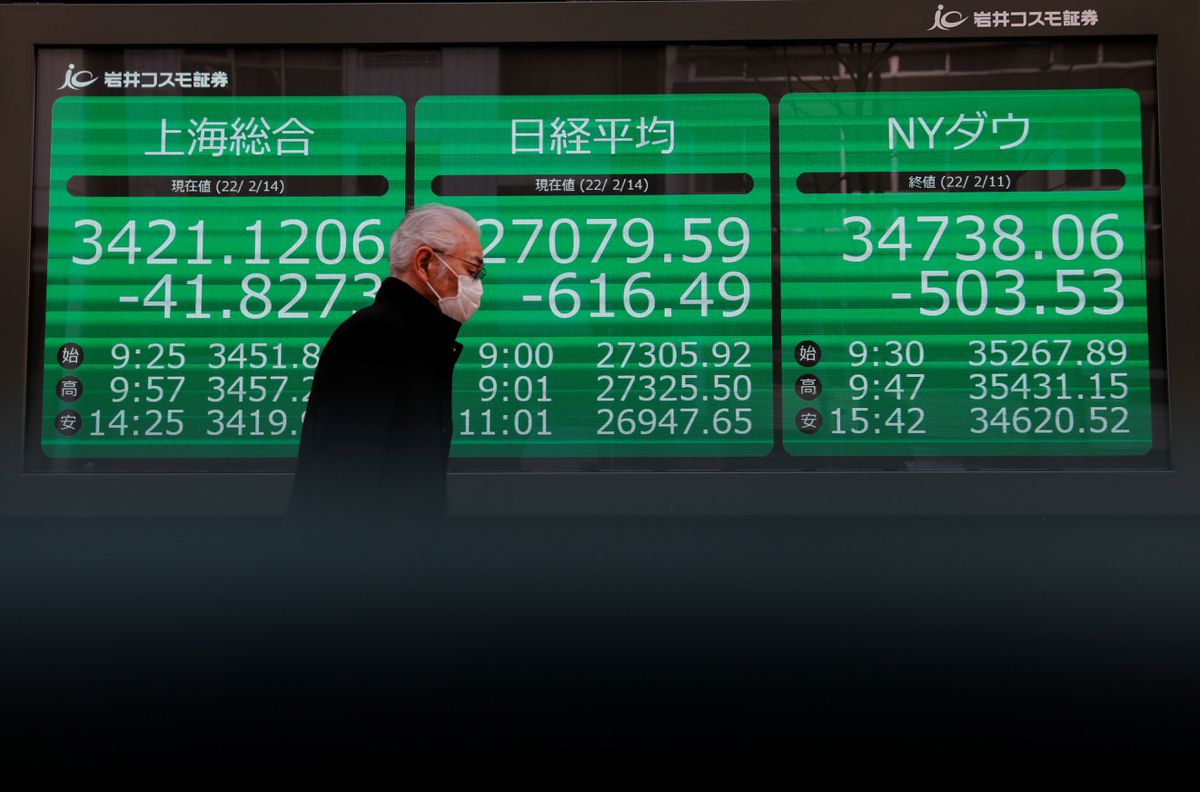 Global stocks slipped and bond yields fell on Tuesday, compounding fears of a global recession, on concern that a visit by U.S. House of Representatives Speaker Nancy Pelosi to Taiwan would further harm relations between China and the United States.
Investors sought safer assets after China threatened repercussions if Pelosi visited the self-ruled island, which Beijing claims as its territory.
U.S. long-term Treasury yields dropped to a four-month low, while euro zone bond yields fell. The dollar and Japanese yen gained. Crude oil also sank as investors amid signs of a global manufacturing downturn.
Pelosi was expected to arrive in Taipei later on Tuesday, with several Chinese warplanes flying close to the median line dividing the Taiwan Strait, a source told Reuters.
Full coverage: REUTERS
Yen Set For Biggest Run Of Gains In More Than 2 Years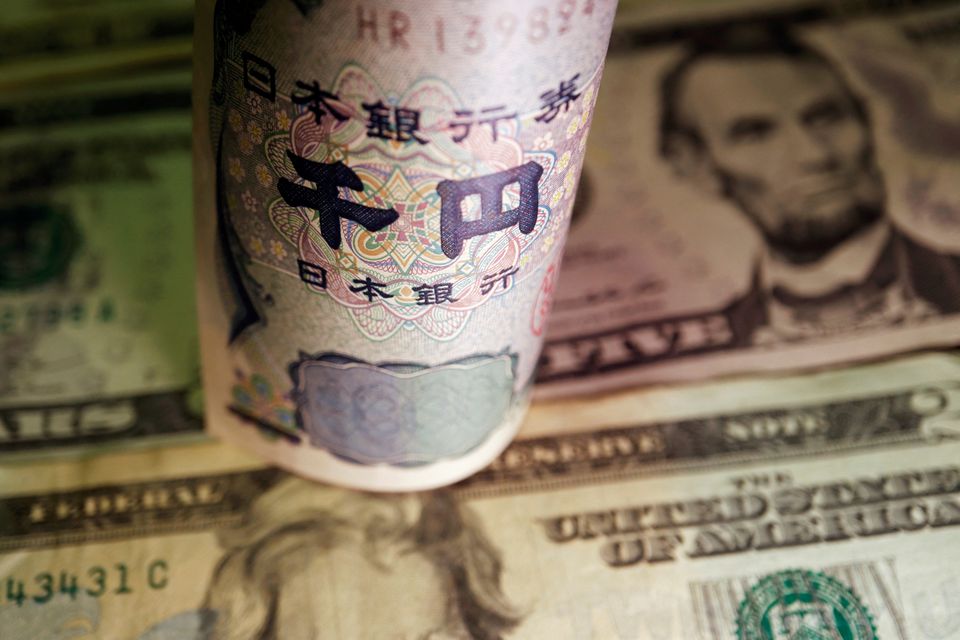 The yen was on track for its biggest run of gains since the depths of the coronavirus crisis in March 2020, as rising U.S.-China tensions over Taiwan and deepening worries about a global economic slowdown boosted the appeal of safe-haven assets.
Against the dollar , the Japanese currency was on track for a fifth consecutive session of gains on Tuesday, taking its cumulative increase to nearly 4.5% in five trading sessions. In early London trading, the currency was up 0.6% at 130.78 yen, just below a high of 130.40 yen, a level last seen in early June.
Jitters about the impact of an impending visit to Taiwan by U.S. House of Representatives Speaker Nancy Pelosi weighed on stocks and sent investors scurrying into U.S. Treasuries.
The benchmark 10-year Treasury yield fell to 2.516%, its lowest since April, further narrowing the gap between ten-year U.S. debt and equivalent Japanese bonds to 236 basis points (bps), the lowest since early April.
Full coverage: REUTERS
Oil Slips As Global Demand Concerns Weigh, OPEC+ Meeting Eyed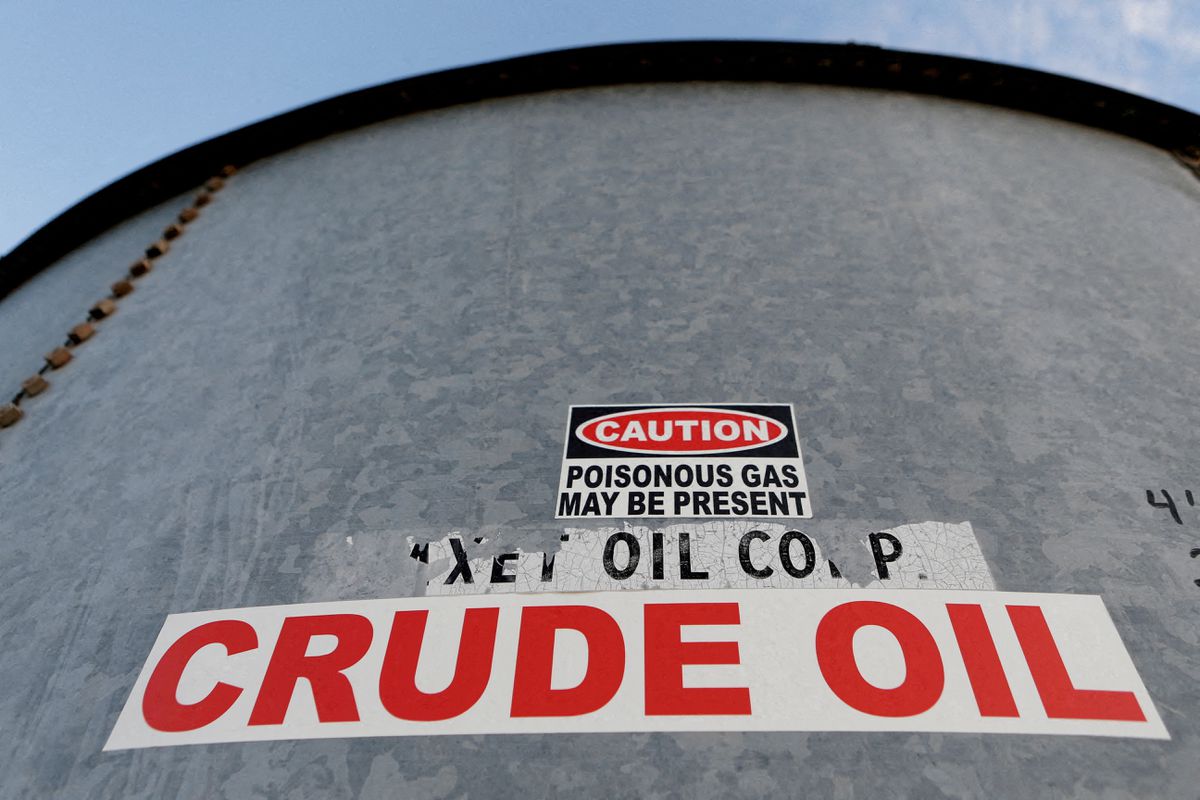 Oil slipped on Tuesday as investors absorbed a bleak outlook for fuel demand with data pointing to a global manufacturing downturn just as OPEC+ producers meet this week to decide whether to increase supply.
Surveys showed on Monday that factories across the United States, Europe and Asia struggled for momentum in July as flagging global demand and China's strict COVID-19 restrictions slowed production.
"These readings did nothing to mitigate the fears of recession," said Tamas Varga at oil broker PVM.
Brent crude was down $1.40, or 1.4%, to $98.63 a barrel by 0817 GMT, while U.S. West Texas Intermediate crude fell $1.00, or 1.1%, to $92.89.
Oil soared earlier in 2022, with Brent in March coming close to its all time high of $147 a barrel after Russia's invasion of Ukraine added to supply concerns. Concerns about slowing growth have since eclipsed tight supply.
Full coverage: REUTERS