Blinken Visits China To Set Aside Disagreements Diplomatically
U.S. Secretary of State, Antony Blinken met with China's top diplomat, Wang Yi on the final day of a rare visit to Beijing. The meeting was aimed to ensure diplomatic solutions without spiraling into conflict.
Oil Trickled Down Pass The $1 Mark On Growth Uncertainties
Global oil prices fell more than $1 today, backing off last week's gains as questions over China's economy outweighed OPEC+ output cuts and the seventh straight drop in the number of oil and gas rigs operating in the U.S.
Fed Chair In Question Over Rate Pause
Jerome Powell will be in the Capitol Hill spotlight for a week after the Federal Reserve paused its most aggressive tightening campaign in decades. Investors are watching for clues on whether central bankers are indeed leaning toward further interest-rate hikes.
Experts are expecting a shift as China's internalization of its currency will see at least two dozen Chinese companies begin trading in their national currency in the Hong Kong stock market by the end of today. Hong Kong stocks such as the renowned Alibaba (9988.HK) and Tencent (0700.HK) are among the two dozen stocks which will be priced and traded simultaneously in yuan and the Hong Kong dollar under the Dual Counter Model on the Hong Kong stock exchange (HKEX).
The intention is simple, to target overseas investors and mainland investors will be included later on via the Hong Kong Stock Connect link-up. Reports indicate that offshore deposits in Hong Kong alone was valued up to an approximate of USD 117 billion in yuan.
Experts also believe that China is pushing yuan internalization to avert geopolitical risks while reducing its reliance on the dollar. The model is expected to expand in future, beyond stocks to bonds and alternative assets which would also boost overseas asset pools denominated in yuan.
As such, the following occurrences are reported as such:
An Awaited Rate Decision From China
Asian market trades are expected to be a tad lighter than usual today with no major regional economic data scheduled while the U.S. markets are closed, leaving investors to gear up for the first major event of the week on tomorrow, as China's interest rate decision will be announced.
The People's Bank of China is likely to cut its one-year and five-year loan prime rate (LPR) lending rates by 10 basis points to 3.55% and 4.20%, respectively, its latest attempt to bolster China's creaking economy and steer it away from deflation.
The World Eyes On China Stimulus
Asian shares are experiencing a slowdown after a chart-topping run in 5 months as investors are eagerly anticipating China's rate decision. The hope for a more forceful stimulus is allegedly growing after the cabinet met the past Friday.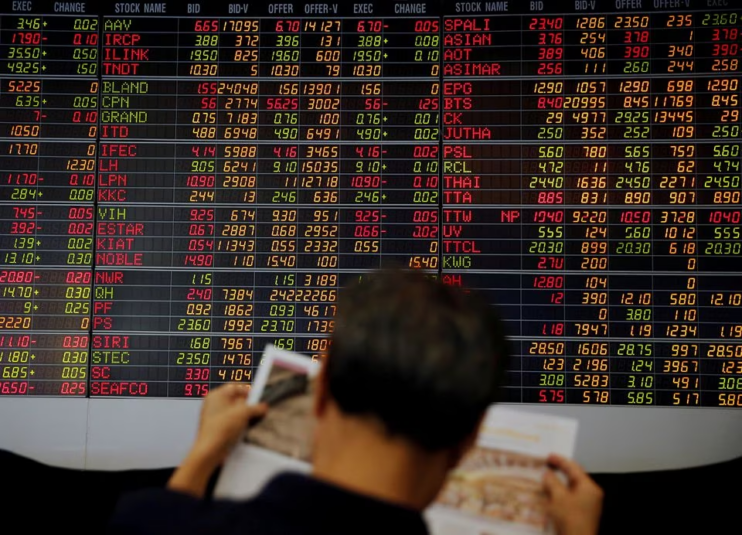 S&P 500 futures rose by 0.1% early in Asia while Nasdaq futures firmed at 0.3%. Cash U.S. Treasuries were untraded owing to the Juneteenth holiday, while futures were up a fraction with little liquidity.
China Tech Takes The Hardest Hit
Asian stocks drifted lower today with Chinese tech companies at the helm, while a volatile day for currency markets saw the offshore yuan weaken as investors await fresh stimulus from China.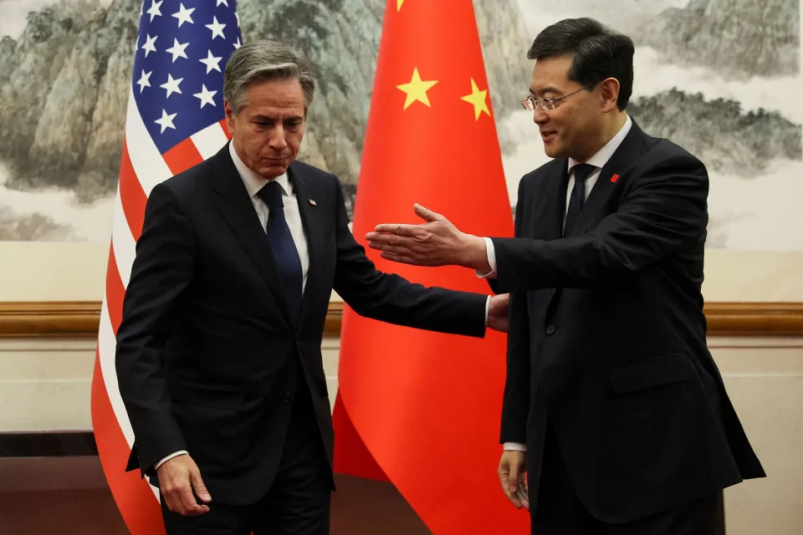 A gauge of the region's equities fell 0.5% as benchmarks in mainland China and Hong Kong declined alongside South Korean shares. Japanese equities were mostly steady while Australian stocks were clear outliers, climbing around 0.7%. U.S. stock and bond markets are closed Monday for a holiday.