WORLDWIDE: HEADLINES
China Unexpectedly Cuts 2 Key Rates, Withdraws Cash From Banking System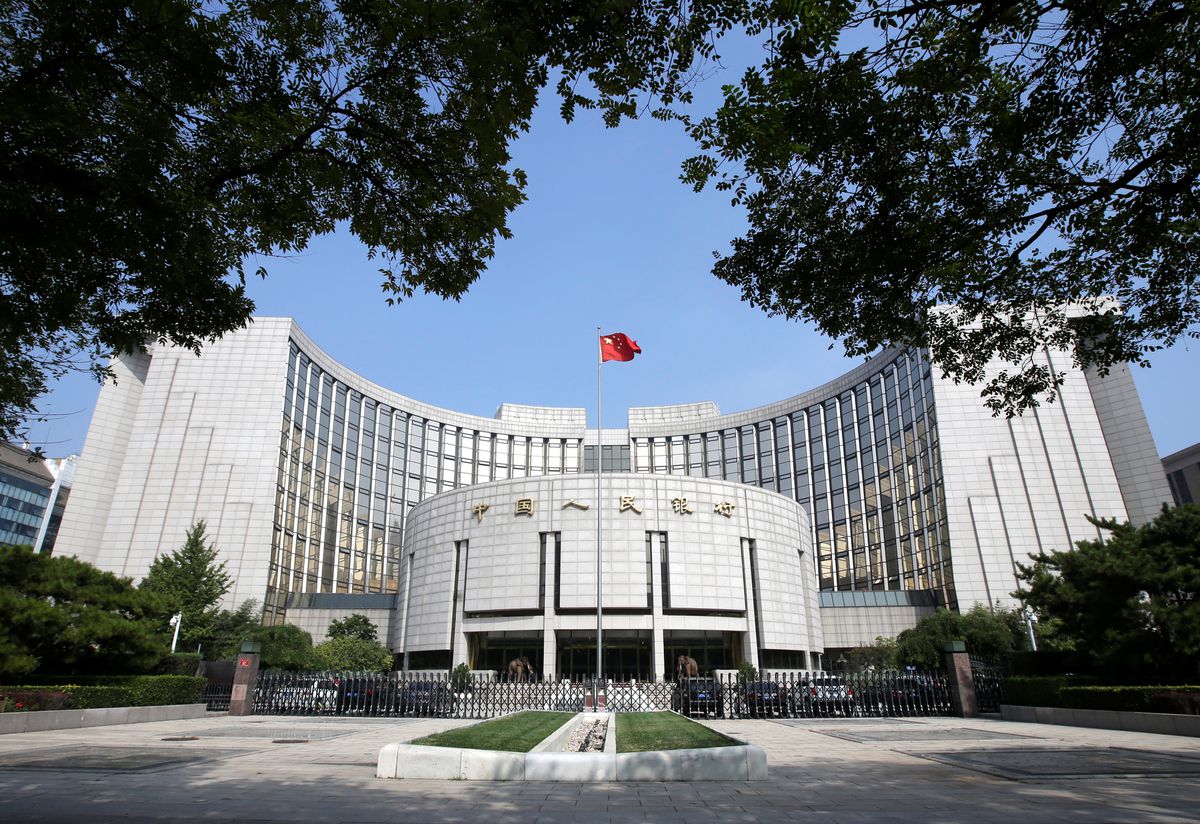 China's central bank unexpectedly cut a key interest rate for the second time this year and withdrew some cash from the banking system on Monday, to try to revive credit demand to support the COVID-hit economy.
Economists and analysts said they believe Chinese authorities are keen to support the sluggish economy by allowing a widening policy divergence with other major economies that are raising interest rates aggressively.
The People's Bank of China (PBOC) said it was lowering the rate on 400 billion yuan ($59.33 billion) of one-year medium-term lending facility (MLF) loans to some financial institutions by 10 basis points (bps) to 2.75%, from 2.85%.
In a poll of 32 market watchers last week, all respondents had forecast the MLF rate would be left unchanged and 29 had predicted there would be a partial rollover.
Full coverage: REUTERS
Japan's Economy Stages Modest Bounce From COVID Jolt, Global Outlook Darkens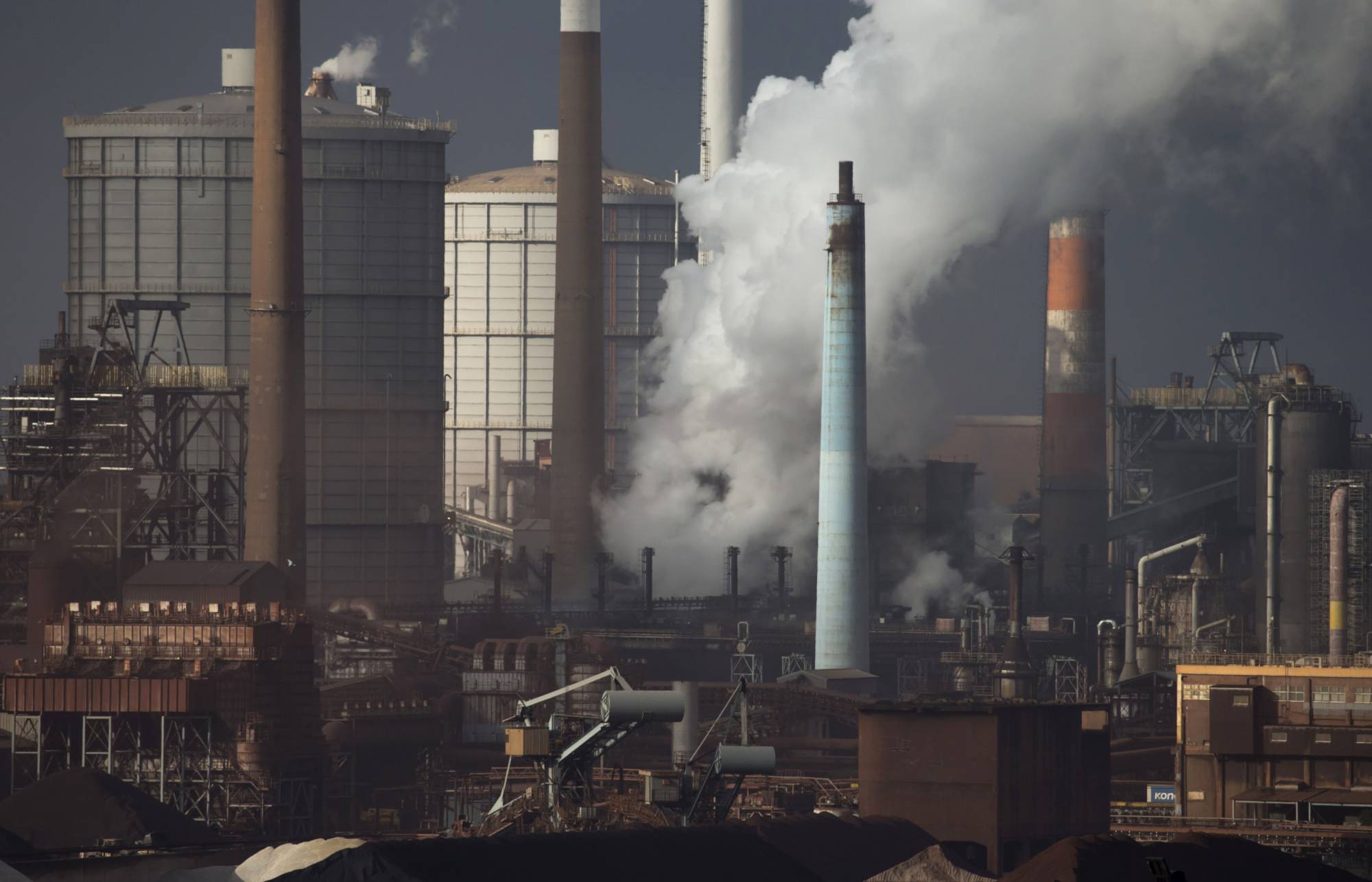 Japan's economy rebounded at a slower-than-expected pace in the second quarter from a COVID-induced slump, data showed on Monday, highlighting uncertainty on whether consumption will grow enough to bolster a much-delayed, fragile recovery.
A revival in Japan, like many other economies, has been hobbled by the Ukraine war and surging prices of commodities even as rising consumption propped up growth in April-June.
"Consumption and capital expenditure will continue to drive growth in July-September. But momentum may not be that strong as rising inflation is cooling household spending," said Atsushi Takeda, chief economist at Itochu Economic Research Institute.
"While domestic demand may continue to expand, falling exports could put a brake on Japan's recovery," he said.
Indeed, Japan's outlook has been clouded by a resurgence in COVID infections, slowing global growth, supply constraints and rising raw material prices that are boosting households' living costs.
Full coverage: REUTERS
WORLDWIDE: HEADLINES
Stocks Struggle As China Rate Cut Sends Oil Tumbling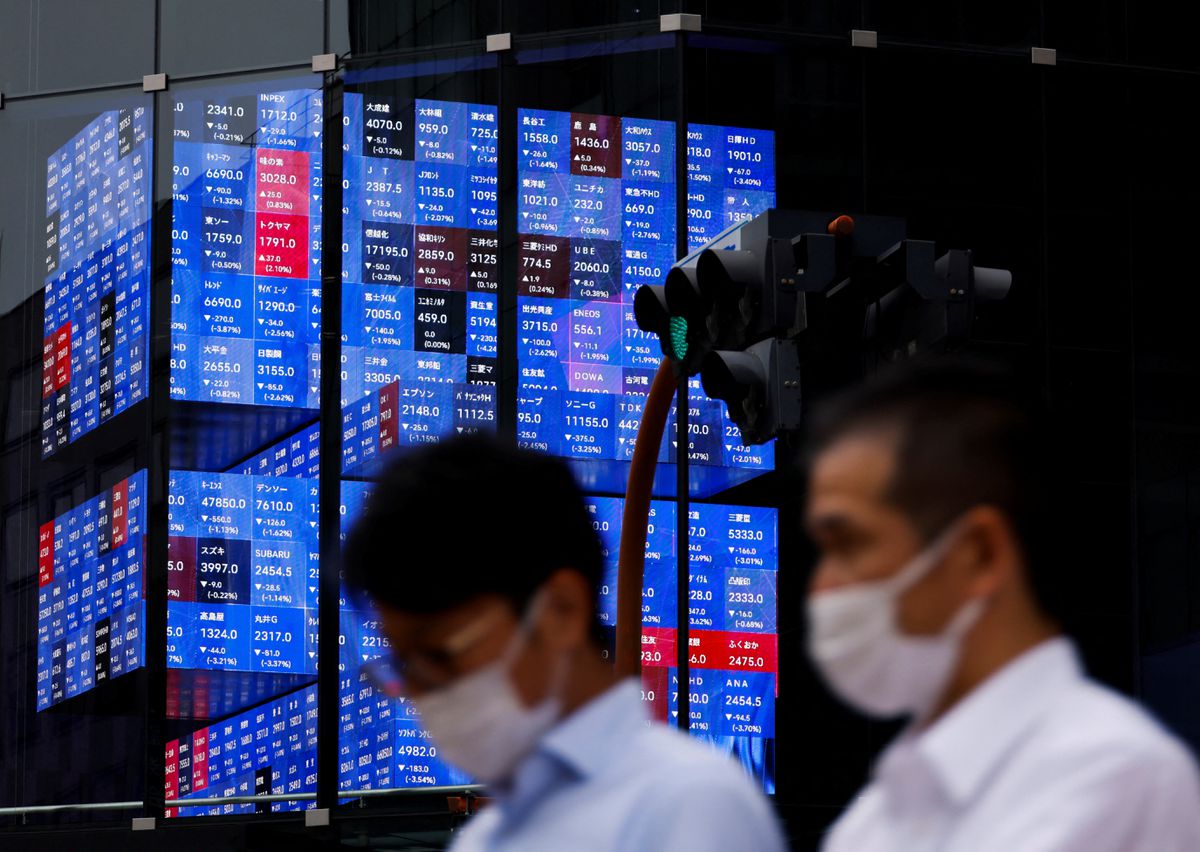 Global shares struggled to advance on Monday while investors digested news of an unexpected cut in Chinese interest rates as data pointed to faltering growth in the world's second largest economy, sending oil prices nearly 2% lower.
Weaker U.S. stock index futures also weighed on sentiment, while a steadier dollar knocked gold.
The MSCI all country index (.MIWD00000PUS) was barely firmer, a month-long advance having whittled away the benchmark's decline for the year to about 13%.
China's central bank cut key lending rates to revive demand as data showed the economy unexpectedly slowing in July, with factory and retail activity squeezed by Beijing's zero-COVID policy and a property crisis.
Full coverage: REUTERS
Aussie, Kiwi Sink As China's Recovery Falters; Yuan Eases On Surprise Rate Cut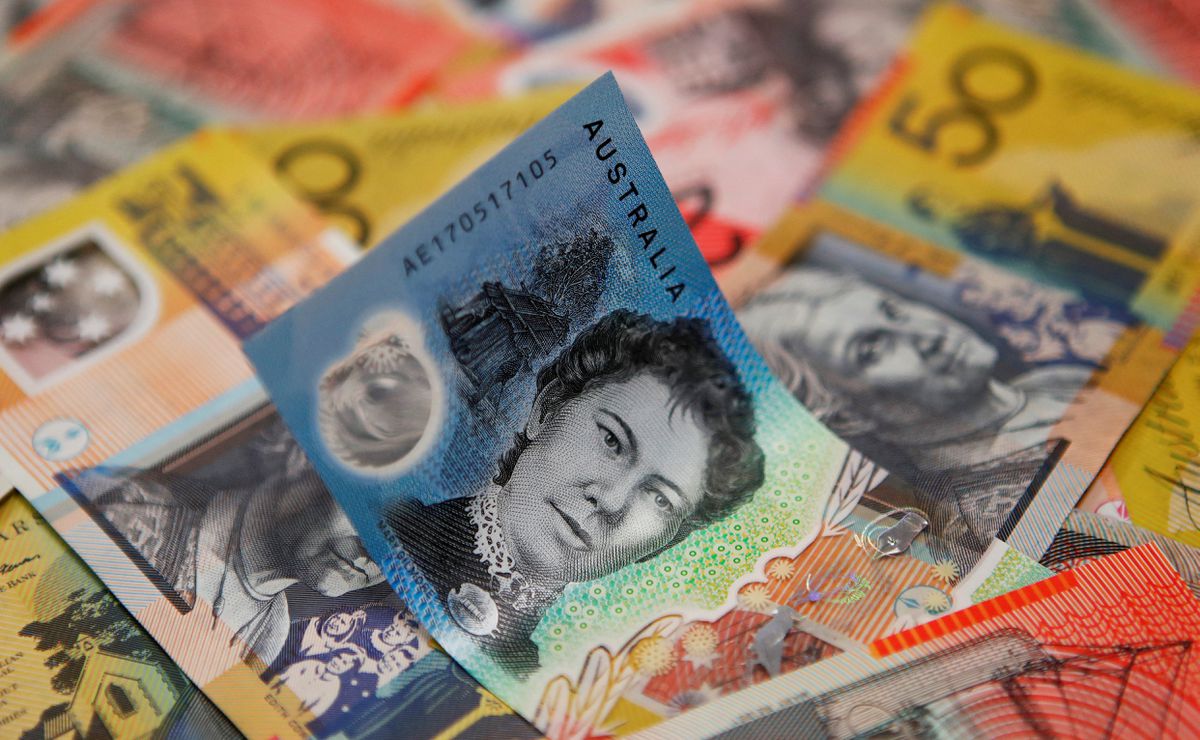 The Australian and New Zealand dollars retreated from near two-month highs on Monday after a new batch of dissappointing data from China, a key trading partner, while the yuan weakened following a surprise rate cut.
The greenback edged higher as traders continued to hawkish comments by Federal Reserve policymakers' against signs that U.S. inflation may have peaked.
The U.S. dollar index , which gauges the currency against six major peers, edged 0.04% higher to 105.74, consolidating near the middle of its range this month.
The onshore yuan eased to a one-week low of 6.7620 per dollar, compared with the previous close of 6.7430, after the People's Bank of China unexpectedly lowered borrowing costs on medium-term policy loans and a short-term liquidity tool for the second time this year.
Full coverage: REUTERS
Oil Sheds More Than $1 As China Data Disappoints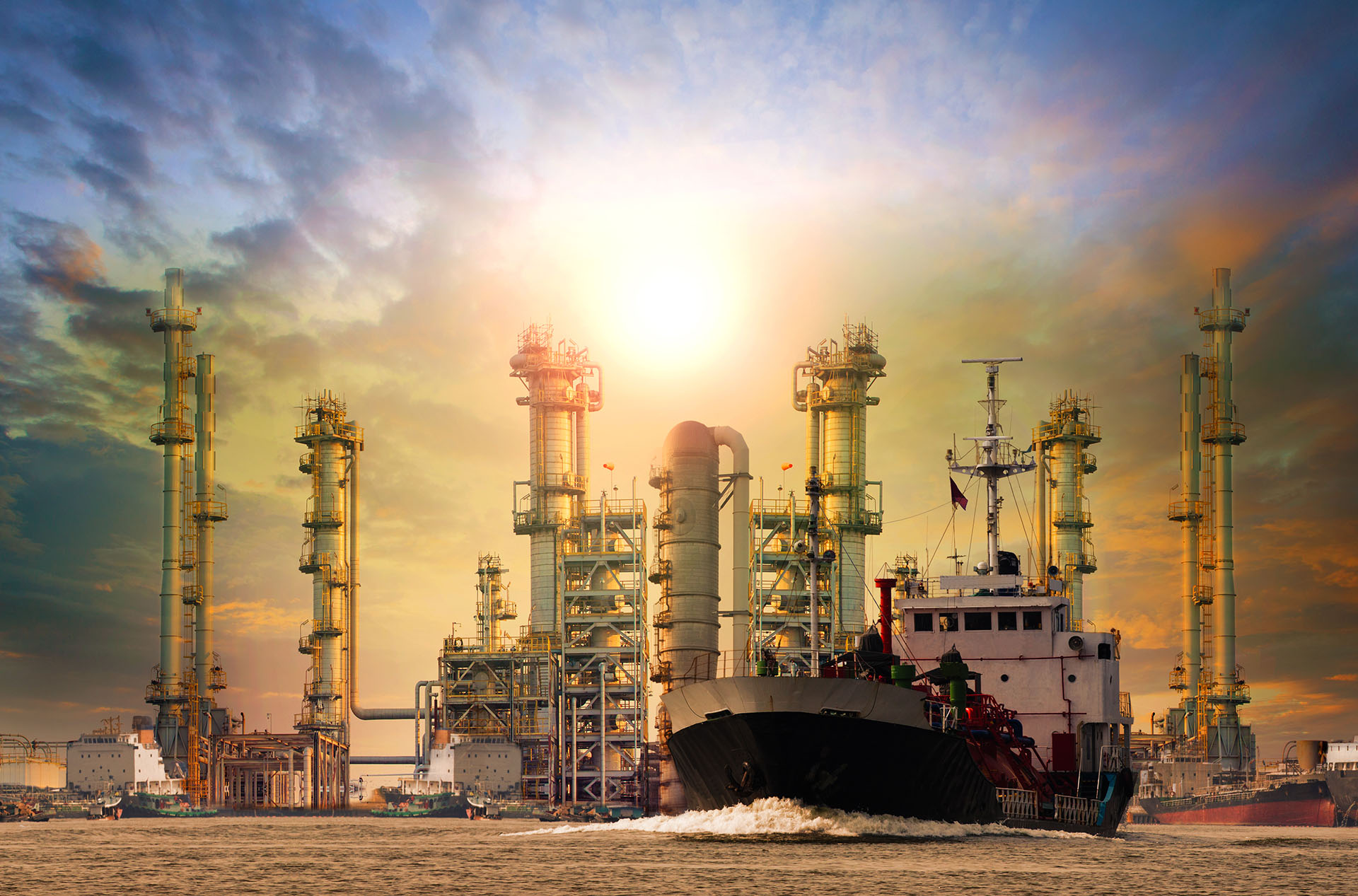 Oil prices dropped for a second session on Monday as weak China economic data triggered concerns about demand at the world's largest crude importer while the head of the world's top exporter, Saudi Aramco, said it was ready to ramp up output.
Brent crude futures fell $1.14, or 1.2%, to $97.01 a barrel by 0631 GMT after settling 1.5% lower on Friday. U.S. West Texas Intermediate crude was at $91.03 a barrel, down $1.06, or 1.2%, after a 2.4% drop in the previous session.
China's economy unexpectedly slowed in July, while refinery output slipped to 12.53 million barrels per day, its lowest since March 2020, government data showed.
"The official data suggests that oil demand is weakening as domestic logistics and consumer demand are deterred by the record high oil pump prices," said Heron Lin, an economist at Moody's Analytics.
Full coverage: REUTERS