WORLDWIDE: HEADLINES
China Vows Timely Policy Measures To Cope With Economic Risks 
China will roll out tools in its policy reserve in a timely way to cope with more economic challenges, as COVID-19 outbreaks and risks from the Ukraine crisis pose a threat to employment and price stability, a state planner official said on Tuesday.
Activity in the world's second-largest economy is beginning to recover after widespread COVID-19 lockdowns in April and early May throttled growth, recent data has shown, but headwinds such as a property market downturn, weak consumer spending and the risk of more COVID outbreaks persist.
The government will implement its existing support measures while improving its policy toolbox, Ou Hong, deputy secretary general at the National Development and Reform Commision, told a news conference. New policy support, depending on the circumstances, can be rolled out in a timely manner, he said.
"We are fully confident of overcoming the difficult challenges in economic operation and we have the ability to cope with all kinds of unexpected changes to ensure stable, healthy and sustainable economic development," Ou added.
Full coverage: REUTERS
Boost For Luxury London Property Prices As Russians Locked In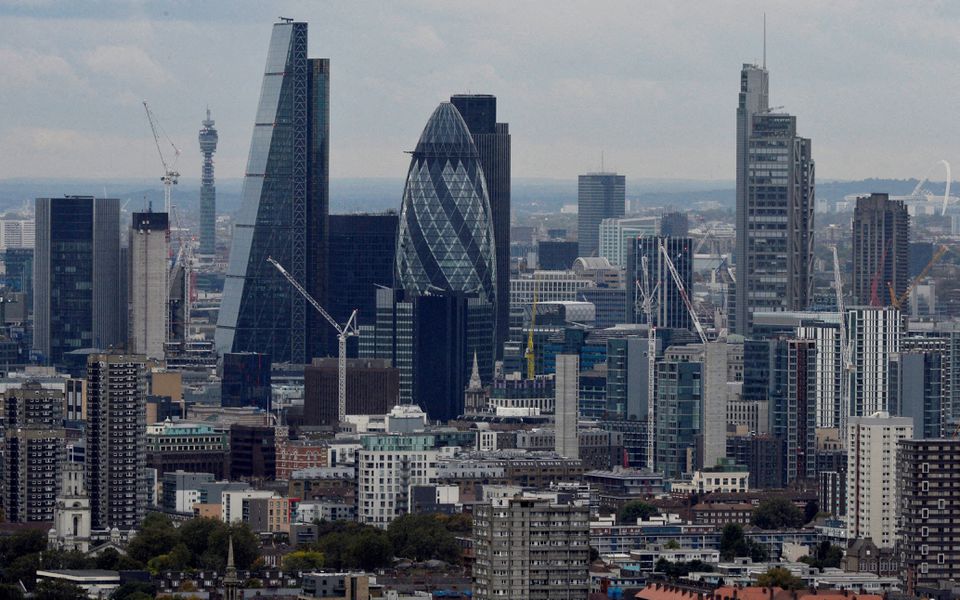 The war in Ukraine is making it hard for even unsanctioned Russians to sell exclusive residential property in Britain, adding to a shortage of supply that has helped drive up house prices in prime locations, real estate sources say.
Russian oligarchs, Middle Eastern oil barons and billionaire Chinese entrepreneurs have been on a spending spree on London real estate over the past three decades, snapping up trophy homes and high-end commercial property.
But the four-month-old invasion of Ukraine, which Russia calls a special military operation, has prompted Britain to slap sanctions on more than 1,100 Russians it says have ties to the Kremlin, spreading unease and freezing house sales in so-called Londongrad, agents say.
"There have definitely been a number of transactions that have not gone through, two in excess of 40 million pounds ($49 million)," said Charlie Willis, CEO of property broker The London Broker, adding that in both cases, the buyers were advised not to proceed "just because the seller was originally Russian". He declined to give further details.
THE BIG SQUEEZE
A widespread shortage of available properties has pushed up prime London prices by 4.7% since the invasion, according to agents Benham & Reeves, although prices in Belgravia and Knightsbridge – popular locations for Russians – have climbed slightly less, at 3.3%.
"The market's being fuelled by a lack of supply," said Geoff Garrett, director at mortgage broker Henry Dannell.
Full coverage: REUTERS
WORLDWIDE: HEADLINES
Asia Stocks Edge Down After Wall Street Falls; Oil Rises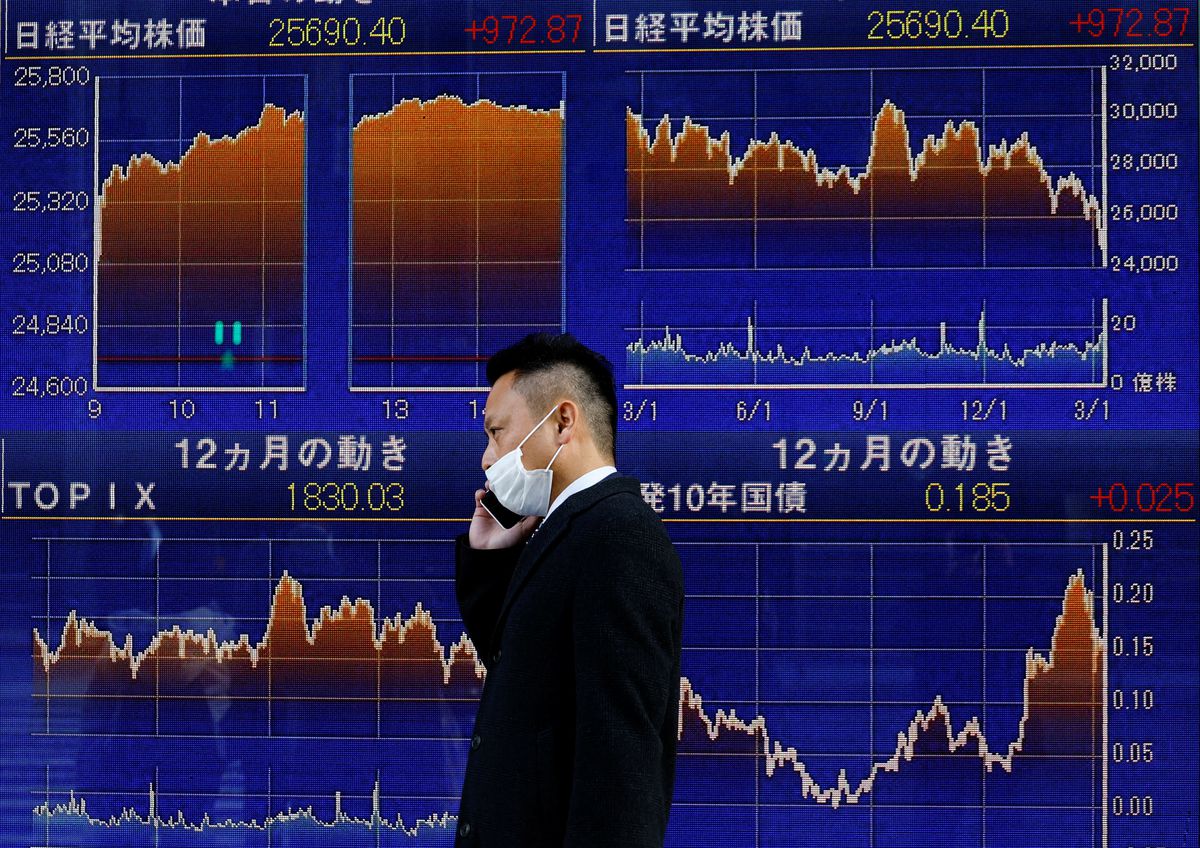 Asian shares edge down in early trade on Tuesday with investors taking their cue from a volatile Wall Street session overnight, while oil prices climbed following last week's rout.
Oil continued to rise with investors still weighing worries over an economic slowdown against concern over lost Russian supply amid sanctions related to the conflict in Ukraine.
"A seam of tight supply news bolstered the (oil) market," analysts at Commonwealth Bank of Australia said in a research note. "Political unrest might curtail supply from a couple of second-tier producers, Ecuador and Libya. And then there's the G7's proposed price cap on Russian oil."
Early in the Asian trading day, MSCI's broadest index of Asia-Pacific shares outside Japan (.MIAPJ0000PUS) was down 0.7%. The index is down 3.8% so far this month. U.S. stock futures, the S&P 500 e-minis , were up 0.27%.
Australian shares (.AXJO) were up 0.25%, while Japan's Nikkei stock index (.N225) rose 0.5%.
China's blue-chip CSI300 index (.CSI300) was 0.4% lower in early trade. Hong Kong's Hang Seng index (.HSI) opened down 0.36%.
Full coverage: REUTERS
Euro Gains Traction Ahead Of Inflation Data, Dollar Steadies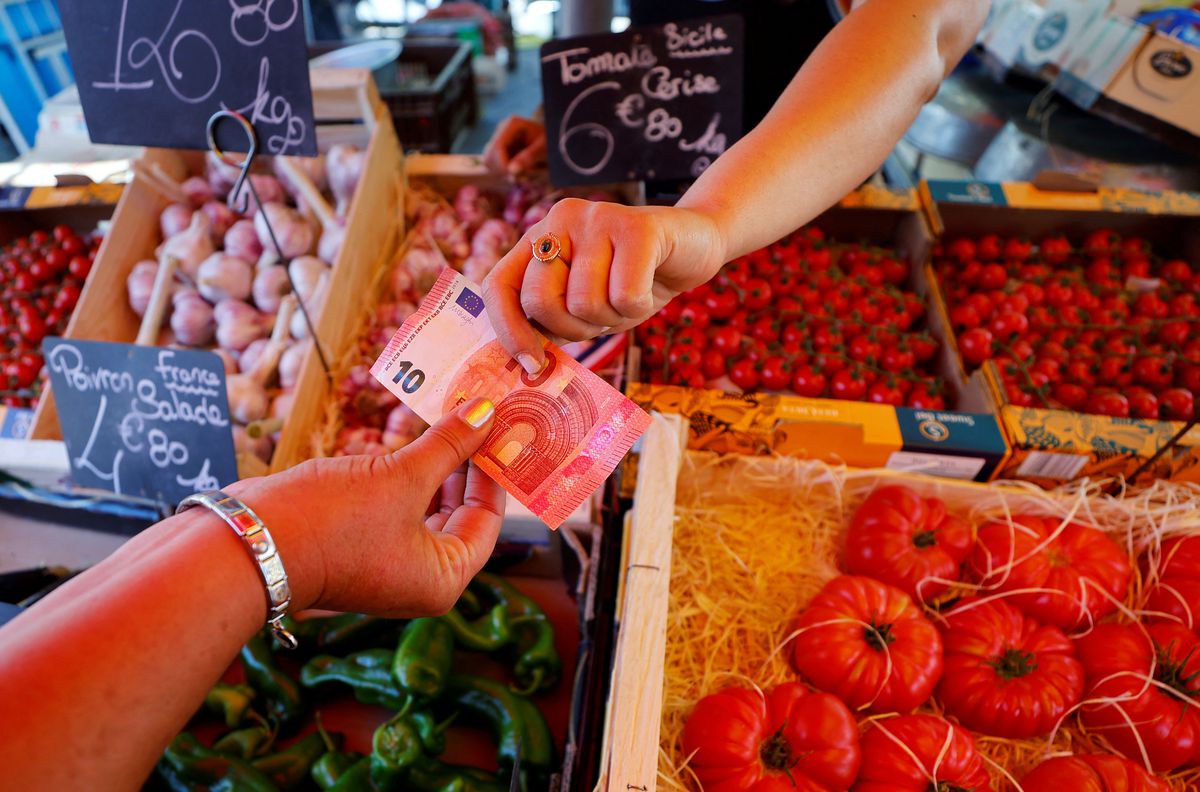 The euro won support on Tuesday as traders braced for European inflation figures to run hot this week and awaited a speech from central bank chief Christine Lagarde, while worries about a recession kept the U.S. dollar firm.
The euro rose 0.3% overnight and at one point poked above its 50-day moving average. It last sat at $1.0578.
The dollar held modest overnight gains on other currencies and traded at 135.37 yen and $0.6936 per Australian dollar early in the Asia session.
German inflation figures are due on Wednesday, French data on Thursday and euro zone numbers on Friday. European Central Bank President Lagarde is also due to speak at the ECB forum in Sintra, Portugal, at 0800 GMT on Tuesday.
"This set of inflation data will have a significant influence on the ECB's monetary policy forward guidance, especially on the trajectory … of its interest rate hike cycle that is expected to kick start in July," said CMC analyst Kelvin Wong.
Hike expectations have the euro trading firmly against the yen and it last bought 143.28 yen, close to last week's seven-year high of 144.24. It also has momentum on sterling and has gained 1.2% this month to 86.15 pence.
Full coverage: REUTERS
Oil Climbs As Major Producer UAE Says It Has No Spare Capacity 
Oil prices rose about 1% in early Asian trade on Tuesday after the United Arab Emirates' energy minister said the nation is producing near capacity, countering expectations that it could help boost supply in a tight market.
The UAE and Saudi Arabia have been seen as the only two countries in the Organization of the Petroleum Exporting Countries (OPEC) with spare capacity available to make up for lost Russian supply and weak output from other member nations.
U.S. West Texas Intermediate (WTI) crude futures climbed $1.07, or 1%, to $110.64 a barrel at 0028 GMT, extending a 1.8% gain in the previous session.
Brent crude futures jumped $1.08, or 0.9%, to $116.17 a barrel, adding to a 1.7% rise in the previous session.
"A seam of tight supply news bolstered the market. Two major producers, Saudi Arabia and the UAE, are said to be at, or very close to, near‑term capacity limits," Commonwealth Bank commodities analyst Tobin Gorey said in a note.
Full coverage: REUTERS