WORLDWIDE: HEADLINES
China's Economy Contracts In Q2, Global Risks Darken Outlook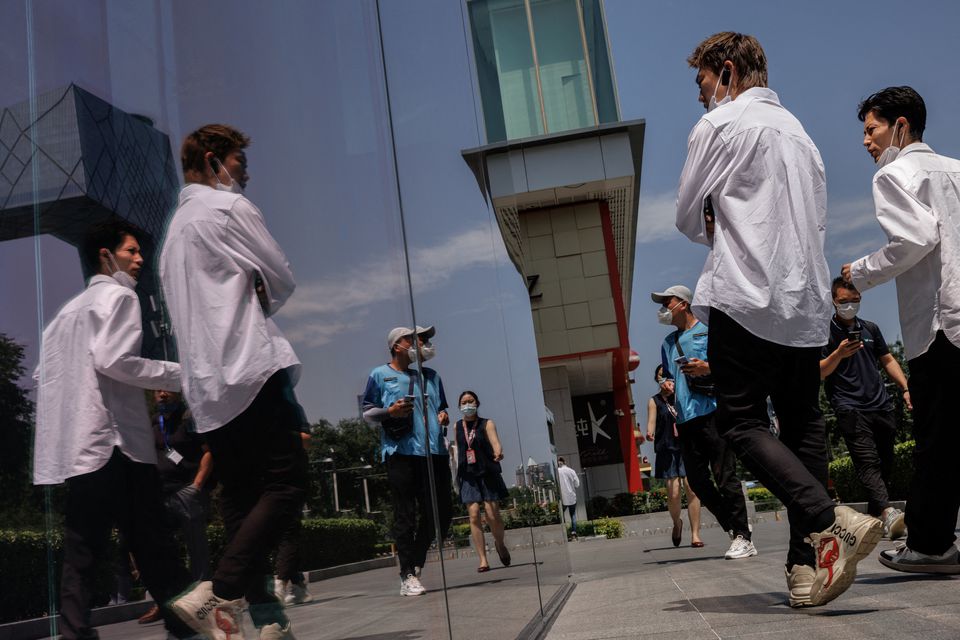 China's economy contracted sharply in the second quarter while annual growth also slowed significantly, highlighting the colossal toll on activity from widespread COVID lockdowns, which jolted industrial production and consumer spending.
Gross domestic product fell 2.6% in the second quarter from the previous quarter, official data showed on Friday, compared with expectations for a 1.5% decline and a revised 1.4% gain in the previous quarter.
On a year-on-year basis, GDP in the April-June quarter grew a tepid 0.4%, missing forecast of a 1.0% gain, according to a Reuters poll of analysts, a sharp slowdown from 4.8% in the first quarter.
For the first half of the year, GDP grew 2.5%.
Full or partial lockdowns were imposed in major centres across the country in March and April, including the commercial capital Shanghai.
While many of those curbs have since been lifted, and June data offered signs of improvement, analysts do not expect a rapid economic recovery. China is sticking to its tough zero-COVID policy amid fresh flare-ups, the country's property market is in a deep slump and the global outlook is darkening.
Full coverage: REUTERS
G20 Finance Leaders Meet In Bali Under Cloud Of Ukraine War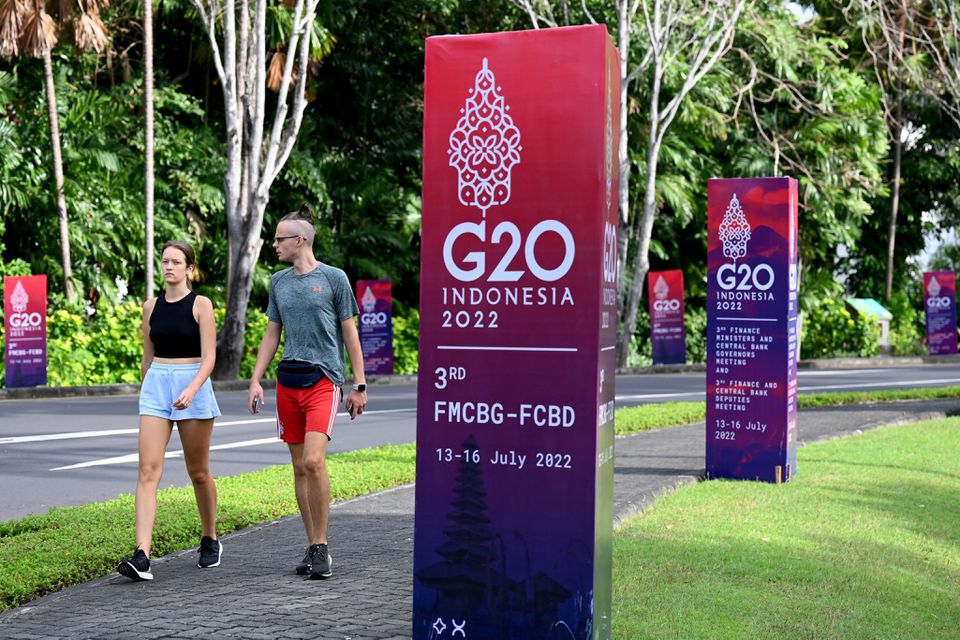 Indonesian Finance Minister Sri Mulyani Indrawati said on Friday it was vital for G20 finance leaders to reach a consensus during talks in Bali, warning otherwise it could be "catastrophic" for low-income countries facing soaring food and energy prices.
Finance leaders from the Group of 20major economies are meetingon the resort island, as host Indonesia tries to find common ground in a group frayed by the Ukraine war and rising economic pressures from soaring inflation.
Russia's invasion of Ukraine, which the Kremlin calls a "special military operation", has overshadowed previous G20 meetings, including last week's gathering of foreign ministers.
Sri Mulyani said the world had high hopes that the group would be able to find a solution to the triple threat of war, rising commodity prices and their spillover effects on the ability of low-income countries to repay debt.
"We are acutely aware that the cost of our failure to work together is more than we can afford. The humanitarian consequences for the world, and especially for many low income countries would be catastrophic," she said.
Full coverage: REUTERS
WORLDWIDE: HEADLINES
Stocks Stumble, Dollar Steadfast As Growth Outlook Darkens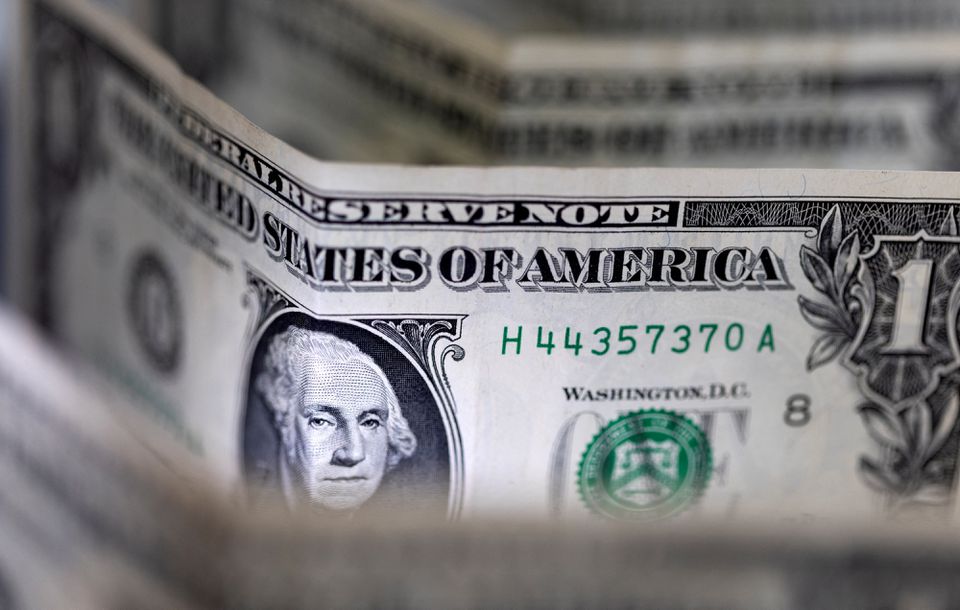 Asian stocks hit a two-year low on Friday and were heading for a weekly loss, while the dollar was set for its third week of gains as a fresh slew of rate hikes around the world deepened worry about the outlook for global economic growth.
Although wagers on a 100 basis point hike from the U.S. Federal Reserve later this month eased off a little overnight as Fed officials hosed down that possibility, bond markets remain priced for steep hikes to slam the brakes on output.
Adding to those broad global growth concerns, China released second quarter economic data on Friday showing growth was slower than expected and the property sector had severe funding stresses, with retail sales being the only bright spot as major cities were locked down to contain COVID-19.
MSCI's index of Asia-Pacific shares outside Japan (.MIAPJ0000PUS) fell 0.5% in early trade to a two-year low, dragged down by concerns about China's property market where homeowner threats to cease mortgage payments have spooked markets.
China's main share index (.SSEC) was marginally higher, while a Hong Kong-listed index of mainland stocks (.HSMPI) fell more than 2%.
Full coverage: REUTERS
Dollar Pauses For Breath As Fed Officials Leave Market Pondering Over Rates Path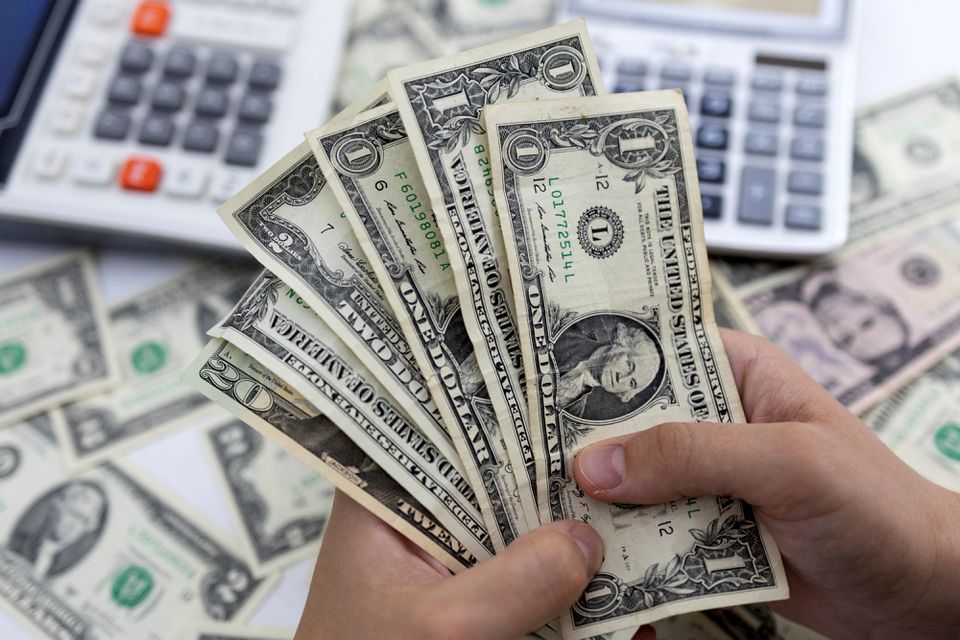 The dollar hovered below a near two-decade high in Asian trading on Friday, having slipped overnight after two Federal Reserve policymakers said they favored a smaller rate rise than the 100 basis-points that investors were betting on.
The dollar index, which measures the currency versus six counterparts, edged 0.07% higher to 108.65, after reaching and then falling back from the highest since September 2002 at 109.29 on Thursday.
Traders had ramped up bets that the Fed would go for a super-sized tightening at their July 26-27 meeting after data on Wednesday showed consumer price inflation racing at the fastest pace in four decades.
But those bets were pared after Fed Governor Christopher Waller and St. Louis Fed President James Bullard both said they favored another 75 basis-point hike for this month, in spite of the inflation figures.
Fed funds futures currently indicate a 31% chance of a 100 basis-point increase, down from around 70% before the comments.
Even with the pullback, the dollar index is on track for a third winning week, up 1.58% from last Friday on both bets for an increasingly aggressive Fed and as worries about a resulting recession fueled demand for the currency as a safe haven.
Full coverage: REUTERS
Oil Prices Climb Amid Questions Over Scale Of U.S. Rate Hike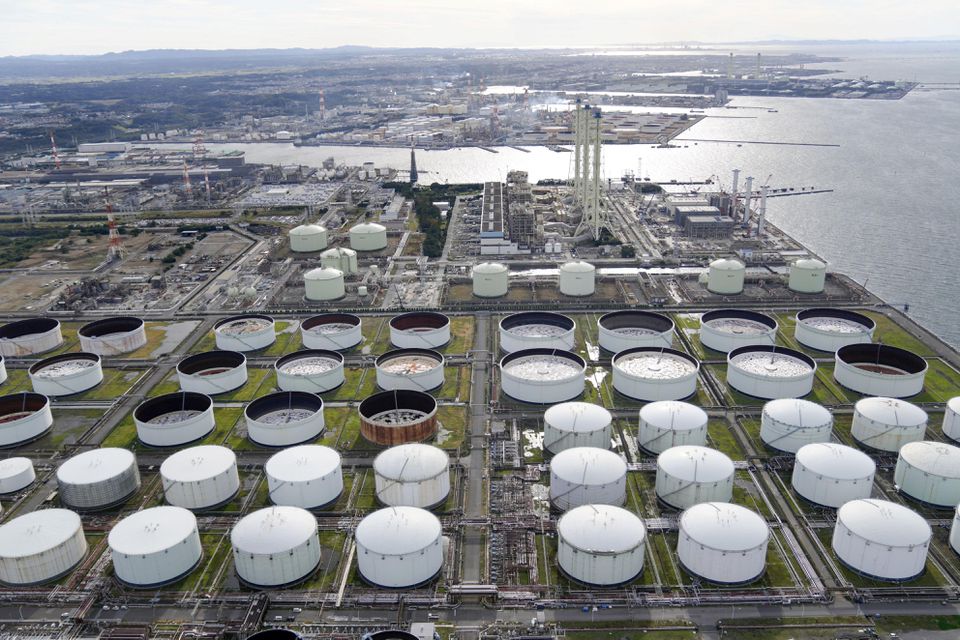 Oil prices rose in early Asian trading on Friday amid uncertainty around how aggressive the U.S. Federal Reserve will be in hiking interest rates to combat rampant inflation.
Brent crude futures for September delivery rose 80 cents, or 0.8%, to $99.90 a barrel by 0007 GMT, while WTI crude rose 69 cents, or 0.7%, to $96.47 a barrel.
The Fed's most hawkish policymakers on Thursday said they favoured another 75-basis-point interest rate increase at the U.S. central bank's policy meeting this month, not the bigger rate raise that traders had raced to price in after a report Wednesday showed inflation was accelerating.
The Fed rate hike is expected to follow a similar move by the Bank of Canada, which surprised the market on Wednesday with a 100-basis-point increase.
Full coverage: REUTERS