WORLDWIDE: HEADLINES


Samsung Elec forecasts strong chip demand as Q2 profit jumps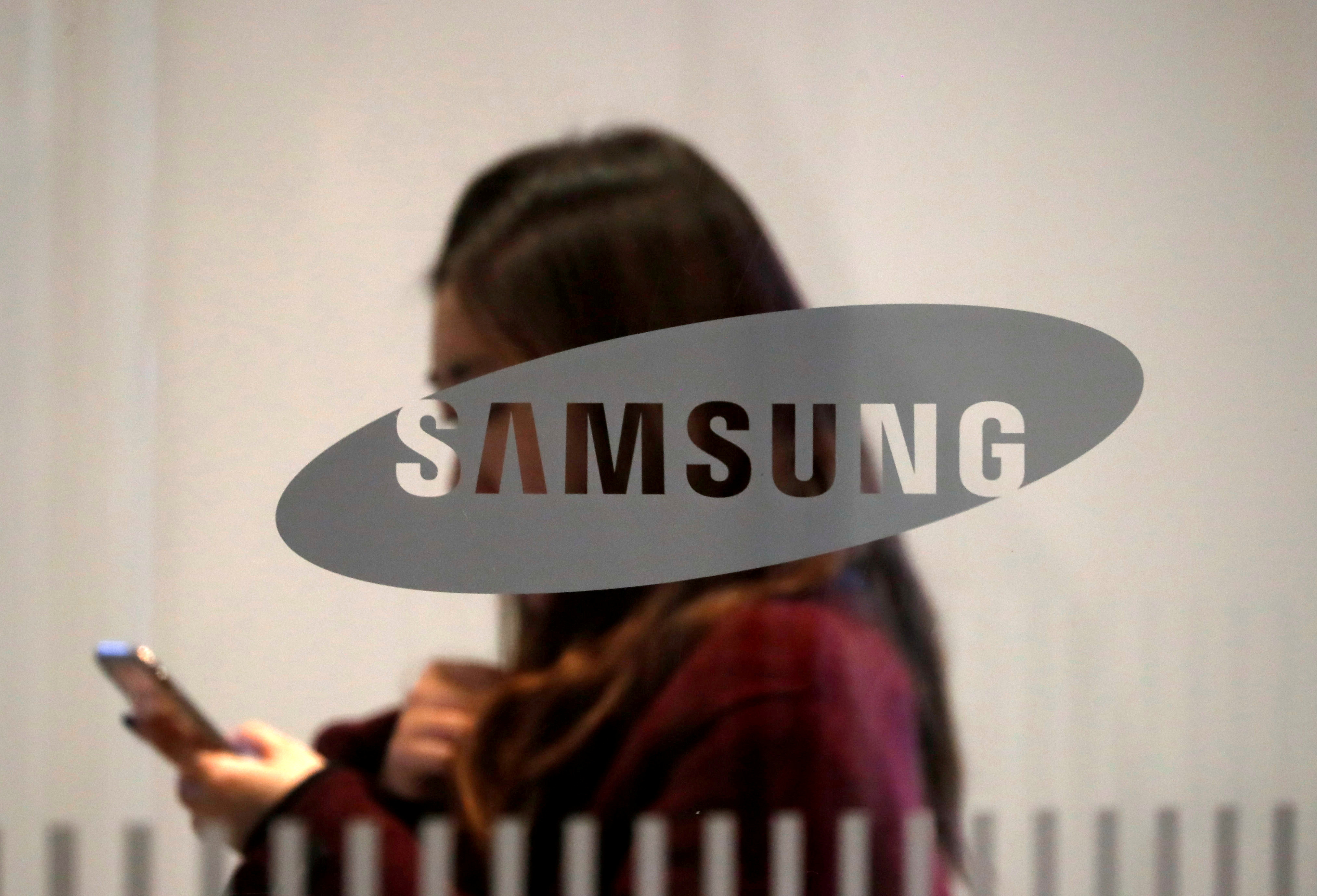 Samsung Electronics Co Ltd (005930.KS) on Thursday forecast strong demand for memory chips in the second half and a recovery in the mobile market to 2019 levels, in a sign the global economy is getting back on track from the coronavirus pandemic.
The world's top maker of memory chips and smartphones posted a 54% jump in operating profit for the second quarter, its strongest result in more than two years, supported by high chip prices and better than expected demand.
"For the second half, market conditions are expected to be favourable for the component business," Samsung said in a statement. "Memory demand will likely be buoyed by new smartphone model launches, with wider 5G availability driving growth."
The company cautioned that a global shortage of non-memory chips still poses a risk to forecasts, while uncertainties related to COVID-19 are likely to persist.
A worldwide shortage of semiconductors other than memory chips is becoming a key issue for smartphone makers as they prepare to launch new products in the second half of the year.
Mobile rival Apple Inc (AAPL.O) said on Tuesday it expected the impact of the chip shortage to worsen in the fourth quarter and extend to iPhone production. 
Samsung plans to unveil its next flagship foldable smartphone on Aug. 11, which is expected to be compatible with a stylus specifically designed for foldable phones.
Despite the shortage, it pointed to strong fundamentals for the memory chip market on increasing 5G adoption, new smartphone model launches, and sustained demand for servers and PCs. It noted its chip inventory has fallen after it shipped more chips than previously expected in the second quarter.
"Samsung will see solid third quarter results as DRAM prices spike further and display sales rise on new smartphone launches including from Apple. The unknown variable is smartphone sales," said Park Sung-soon, analyst at Cape Investment & Securities.
"Samsung is expected to lower the price of its foldables, making them more accessible to consumers."
Full coverage: REUTERS 


Robinhood, gateway to 'meme' stocks, raises $2.1 billion in IPO
Robinhood Markets Inc, the owner of the trading app which emerged as the go-to destination for retail investors speculating on this year's "meme' stock trading frenzy, raised $2.1 billion in its initial public offering on Wednesday.
The company was seeking to capitalize on individual investors' fascination with cryptocurrencies and stocks such as GameStop Corp (GME.N), which have seen wild swings after becoming the subject of trading speculation on social media sites such as Reddit. Robinhood's monthly active users surged from 11.7 million at the end of December to 21.3 million as of the end of June.
The IPO valued Robinhood at $31.8 billion, making it greater as a function of its revenue than many of its traditional rivals such as Charles Schwab Corp (SCHW.N), but the offering priced at the bottom of the company's indicated range.
Some investors stayed on the sidelines, citing concerns over the frothy valuation, the risk of regulators cracking down on Robinhood's business, and even lingering anger with the company's imposition of trading curbs when the meme stock trading frenzy flared up at the end of January. 
Robinhood said it sold 55 million shares in the IPO at $38 apiece, the low end of its $38 to $42 price range. This makes it one of the most valuable U.S. companies to have gone public year-to-date, amid a red-hot market for new listings.
In an unusual move, Robinhood had said it would reserve between 20% and 35% of its shares for its users.
Robinhood's platform allows users to make unlimited commission-free trades in stocks, exchange-traded funds, options and cryptocurrencies. Its simple interface made it popular with young investors trading from home during the COVID-19 pandemic.
Robinhood enraged some investors and U.S. lawmakers earlier this year when it restricted trading in some popular stocks following a 10-fold rise in deposit requirements at its clearinghouse. It has been at the center of many regulatory probes.
The company disclosed this week that it has received inquiries from U.S. regulators looking into whether its employees traded shares of GameStop and AMC Entertainment Holdings, Inc (AMC.N) before the trading curbs were placed at the end of January.
Full Coverage: REUTERS 

WORLDWIDE: FINANCE / MARKETS
Chinese stocks in tentative bounce, Fed in no hurry to taper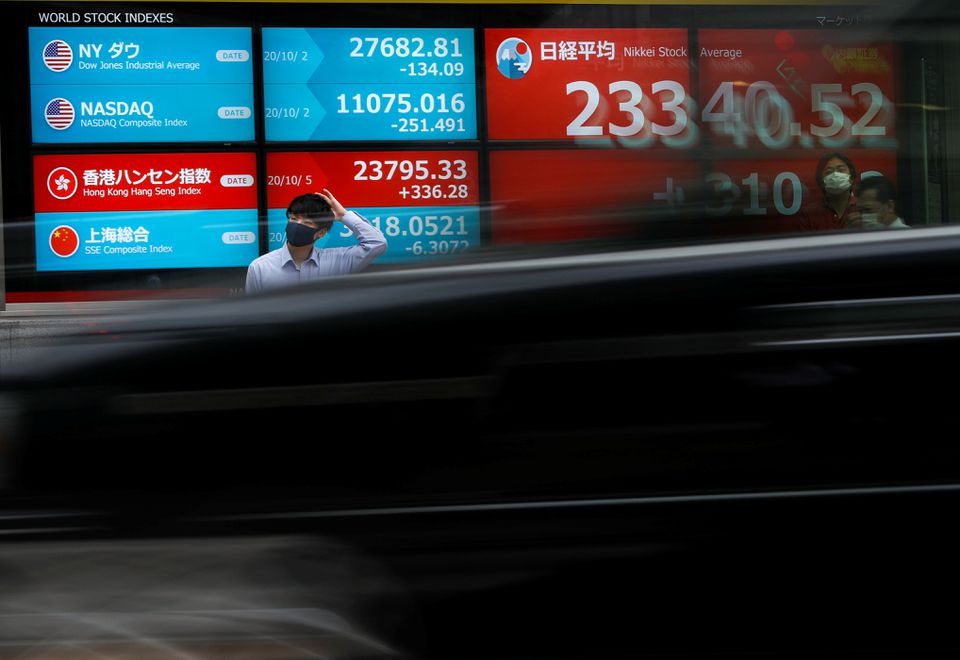 Asian shares managed a semblance of calm on Thursday as the US Federal Reserve signalled it was in no rush to taper stimulus, though the mood was fragile as investors waited to see if Beijing could stem the recent bloodletting in Chinese shares.
There was also some promising news on the long-awaited U.S. infrastructure bill as the Senate voted to move ahead on the $1.2 trillion deal. 
Yet much depended on how China's markets fared amid reports regulators had called banks overnight to ease market fears about tighter rules on the education sector. 
"The message is that profit has not become a dirty word in the Chinese system of 'Socialism with Chinese characteristics', only in certain sectors," said Ray Attrill, head of FX strategy at NAB.
"How successful the messaging by the authorities will be in putting a floor under the broader Chinese stock market remains to be seen."
For now, gains were tentative with blue-chip shares (.CSI300) up 1.4%, but still down more than 5% for the week, while the Shanghai Composite Index (.SSEC) added 1.1%.
MSCI's broadest index of Asia-Pacific shares outside Japan (.MIAPJ0000PUS) bounced 1.1%, having slid to its lowest since early December on Wednesday. Japan's Nikkei (.N225) edged up 0.4%, while South Korea (.KS11) was flat.
S&P 500 futures eased 0.2%, as did EUROSTOXX 50 futures . Nasdaq futures dipped 0.3% perhaps weighed by a retreat in Facebook stock.
Facebook Inc (FB.O) shed 3.5% after the company warned revenue growth would "decelerate significantly," even as it reported strong ad sales. 
Markets had see-sawed overnight when the Federal Reserve policy statement said "progress" had been made toward its economic goals, seeming to bring nearer the day when it might start tapering its massive asset buying campaign.
Full coverage: REUTERS 


Oil prices slip but remain near $75 after large inventory drawdown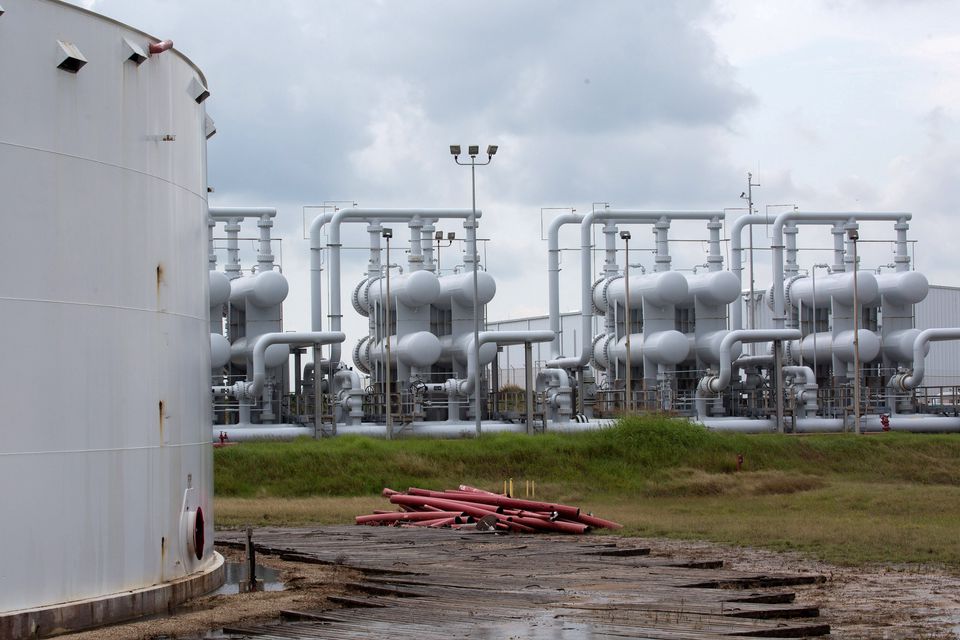 Oil prices slipped but remained near $75 per barrel on Thursday as crude stockpiles in the United States, the world's top oil consumer, fell last week to their lowest since January 2020 and imports and production dropped.
Brent crude oil futures fell 5 cents, or 0.1%, to $74.69 a barrel by 0108 GMT while U.S. West Texas Intermediate (WTI) crude oil futures slipped by 4 cents, or 0.1%, to $72.35 a barrel.
"The (oil inventory) falls suggest the rise in cases of COVID-19's Delta variant is having little impact on mobility," ANZ analysts said in a note on Thursday.
Crude inventories fell by 4.1 million barrels in the week to July 23, the U.S. Energy Information Administration (EIA) said, helped by lower imports and a decline in weekly production.
Gasoline stocks also dropped, bringing them largely in line with pre-pandemic levels.
Full coverage: REUTERS 


Powell presses pause on dollar's rally; sterling surging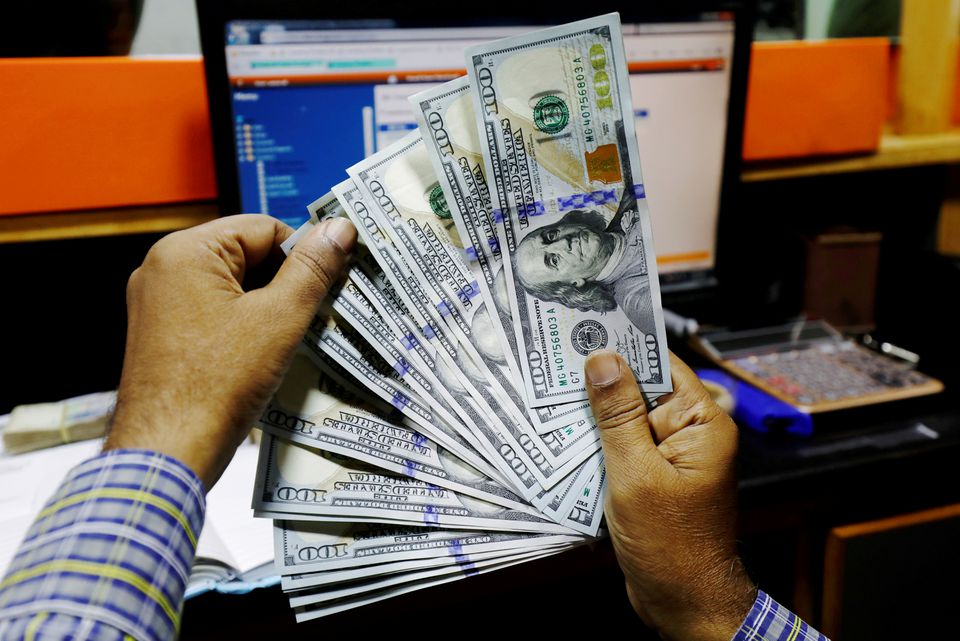 The dollar hovered around a two-week low on Thursday, weighed down by the latest insistence from Federal Reserve chairman Jerome Powell that rate increases aren't on the radar, while sterling has been riding higher with re-opening optimism.
Overnight, the Fed first sounded confident about the economy in its statement. Then Powell was more circumspect and said in his news conference that rate increases were "a ways away" and that the job market still had "some ground to cover". 
The greenback initially rose following the statement, before retreating to a two-week low of $1.1849 per euro after Powell's remarks.
It seems to be taking a breather from a month-long steady rise, and the euro is now above its 20-day moving average.
Improved market mood after Bloomberg reported China's securities regulator held a phone call with banks to soothe fears about the recent selloff also put some support behind riskier currencies overnight, analysts said.
"The reaction was to the Powell presser, which was seen as dovish," said National Australia Bank's head of FX strategy Ray Attrill. "And improving risk sentiment should be associated with a weaker dollar," he added, noting the rebound in US-listed China tech names and recent gains in re-opening exposed firms.
The U.S. dollar index fell for a third straight session on Wednesday and hit a two-week low of 92.233, then held near that level at 92.257 early in the Asia session.
The Chinese yuan has recovered most of its Tuesday plunge, though it traded slightly on the back foot ahead of the open of onshore markets on Thursday, at 6.4902 per dollar.
Full coverage: REUTERS