WORLDWIDE: HEADLINES  


China's IPO-bound Didi probed for antitrust violations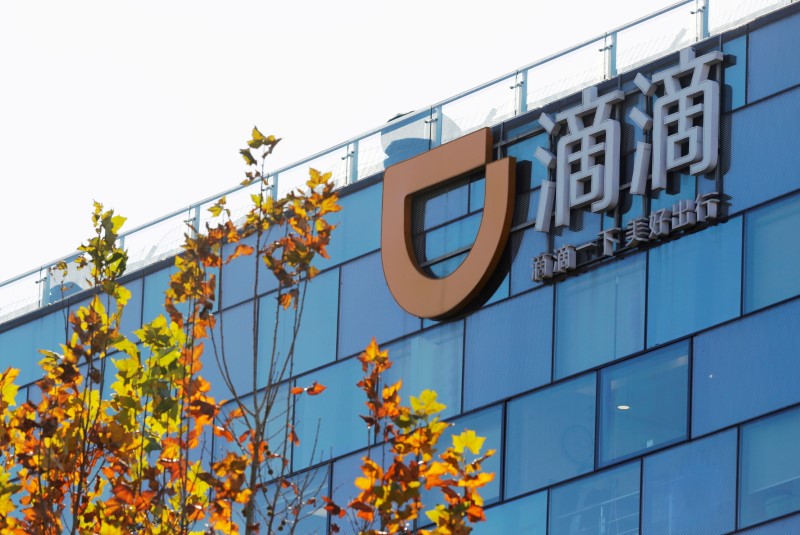 China's market regulator has begun an antitrust probe into Didi Chuxing, three people with knowledge of the matter said, just as the ride-hailing giant is pushing ahead with what could be the largest initial public offering in the United States this year.
The probe, reported here for the first time, is the latest in a sweeping crackdown on China's so-called "platform" companies, including Alibaba Group Holding Ltd (9988.HK), and Tencent Holdings Ltd (0700.HK).
China's market regulator, the State Administration for Market Regulation (SAMR), is investigating whether Didi used any competitive practices that squeezed out smaller rivals unfairly, two of the three sources said.
The regulator is also examining whether the pricing mechanism used by Didi's core ride-hailing business is transparent enough, the three sources said.
Didi declined to comment. SAMR did not respond to requests for comment.
In its IPO prospectus made public last week, Didi disclosed that it and more than 30 other Chinese internet companies had met with regulators, including the SAMR, in April. The regulators asked the companies to conduct a "self-inspection" and submit compliance commitments, it said.
The companies were asked to identify and correct possible violations of antimonopoly, anti-unfair competition, tax and other related laws and regulations, Didi said in the filing.
Didi said it had completed the self-inspection and the "relevant governmental authorities have conducted onsite inspections".
Full coverage: REUTERS 


Fed signals higher rates in 2023, bond-buying taper talks as virus fades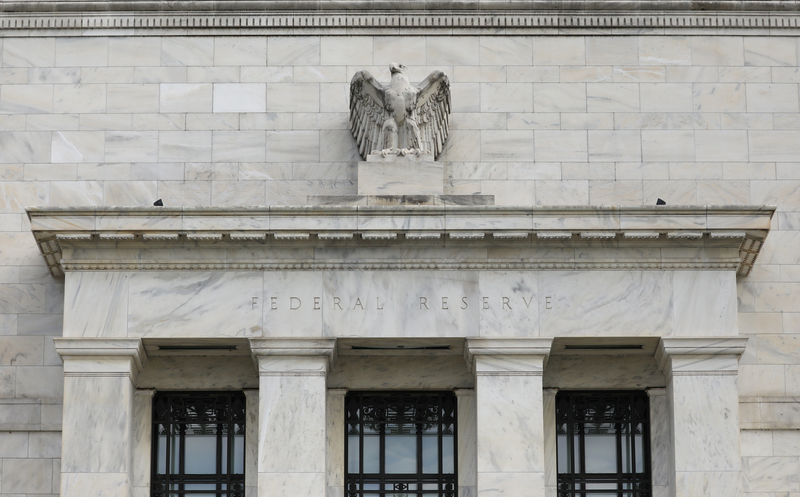 The Federal Reserve on Wednesday began closing the door on its pandemic-driven monetary policy as officials projected an accelerated timetable for interest rate increases, opened talks on how to end crisis-era bond-buying, and said the 15-month-old health emergency was no longer a core constraint on U.S. commerce.
Signaling those broad changes in policy may happen sooner than expected, U.S. central bank officials moved their first projected rate increases from 2024 into 2023, with 13 of 18 policymakers foreseeing a "liftoff" in borrowing costs that year and 11 seeing two quarter-percentage-point rate increases.
Seven of the officials see rates moving higher next year, opening the possibility of even more aggressive action.
Fed Chair Jerome Powell, who spoke to reporters after the release of the central bank's latest policy statement and economic projections, said there had also been initial discussions about when to pull back on the Fed's $120 billion in monthly bond purchases, a conversation that would be completed in coming months as the economy continues to heal.
All told, Powell's comments and the new Fed policy statement marked a strong vote of confidence that the U.S. recovery is on track, with even the pandemic – an ever-present fact of life that has conditioned monetary policy since March of 2020 – of diminishing concern.
The policy statement dropped longstanding language that the health crisis "continues to weigh" on the economy. Instead, Fed officials said the influence of COVID-19 vaccinations would "continue to reduce the effects" of the pandemic – a sentiment offered a day after New York state and California lifted most of their remaining pandemic-related restrictions.
"It is so great to see the re-opening of the economy … and to see people out living their lives again. Who doesn't want to see that?," Powell said in a news briefing after the end of the two-day policy meeting, though he noted central bankers would "drag our feet" in declaring any final victory over the virus.
Full coverage: REUTERS 


WORLDWIDE: FINANCE / MARKETS 


Crude oil prices drop, pressured by stronger U.S. dollar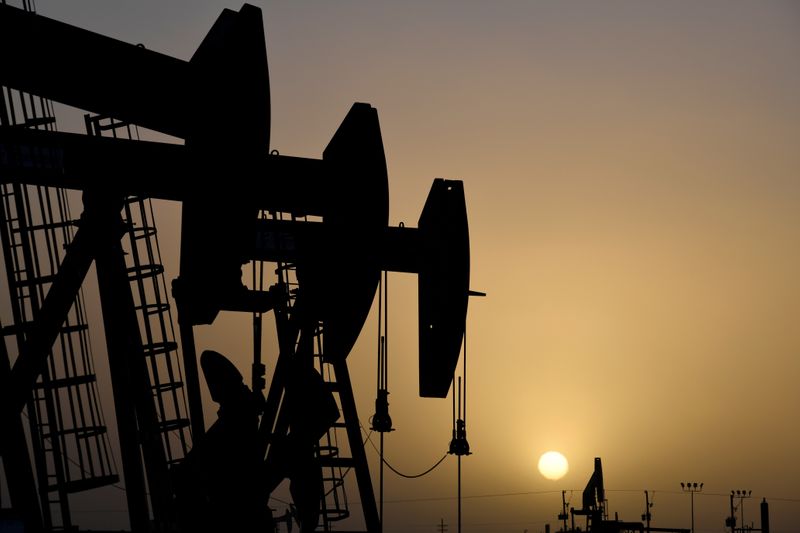 Crude oil prices fell on Thursday pressured by a stronger U.S. dollar, but losses were limited by a big drop in crude oil inventories in the United States, the world's top oil consumer.
Brent crude oil futures dropped by 74 cents, or 1%, to $73.65 a barrel by 0103 GMT after reaching its highest since April 2019 in the previous session.
U.S. crude oil futures fell by 69 cents, or 1%, to $71.46 a barrel, after reaching its highest since October 2018 the previous day.
"Energy markets became so fixated over a robust summer travel season and Iran nuclear deal talks that they somewhat got blindsided by the Fed's hawkish surprise," said Edward Moya, senior market analyst at OANDA.
"The Fed was expected to be on hold and punt this meeting, but they sent a clear message they are ready to start talking about tapering and that means the dollar is ripe for a rebound which should be a headwind for all commodities."
The U.S. dollar boasted its strongest single day gain in 15 months after the Federal Reserve signaled it might raise interest rates at a much faster pace than assumed.
A firmer greenback makes oil priced in dollars more expensive in other currencies, potentially weighing on demand.
Still, oil price losses were limited as data from the Energy Information Administration showed that U.S. crude oil stockpiles dropped sharply last week as refineries boosted operations to their highest since January 2020, signaling continued improvement in demand.
Also boosting prices, refinery throughput in China, the world's second largest oil consumer, rose 4.4% in May from the same month a year ago to a record high.
Full coverage: REUTERS 


Dollar hits two-month highs on Fed's hawkish surprise; kiwi climbs after GDP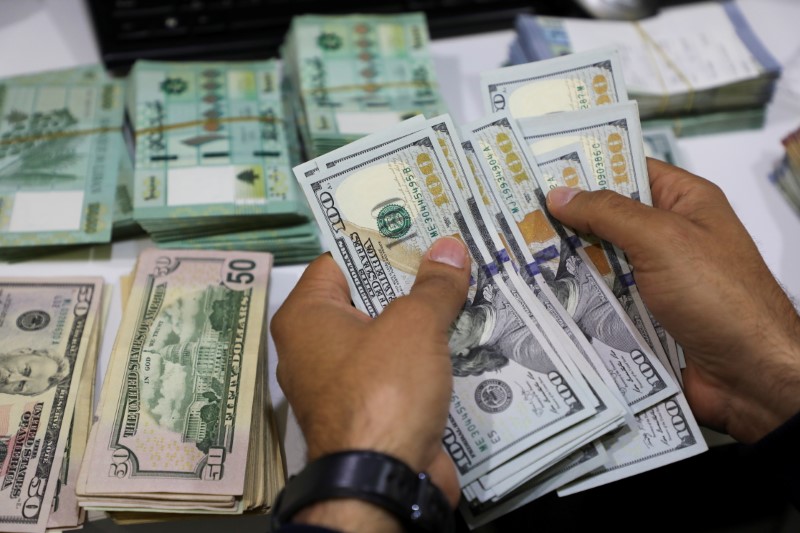 The dollar rose to its highest level in almost two months versus major peers on Thursday after the Federal Reserve brought forward its projections for the first post-pandemic interest rate hikes into 2023, citing an improved health situation and dropping a long-standing reference that the crisis was weighing on the economy.
The dollar index, which tracks the currency against six rivals, ticked up to 91.459 in Asia, building on its nearly 1% surge overnight, the biggest gain since March of last year.
Only New Zealand's kiwi made any meaningful headway against the dollar among major currencies on Thursday, climbing 0.4% after data showed New Zealand's economy grew much faster than expected in the first quarter. The kiwi had tumbled more than 1% on Wednesday.
A majority of 11 Fed officials penciled in at least two quarter-point interest rate increases for 2023, even as officials in their statement pledged to keep policy supportive for now to encourage an ongoing jobs recovery.
The projections showed the outlook for inflation jumping this year, though the price increases were still described as "transitory." Overall economic growth is expected to hit 7%.
"The Fed's super hawkish pivot should reinforce the lows and offer further near-term USD support," TD Securities analysts wrote in a research note.
"A double-whammy of higher rates and wobbly risk sentiment would result in positioning squeeze and the start of a new narrative," possibly resulting in "a 2% broad USD rally through the summer months," the note said.
The benchmark 10-year Treasury yield was at 1.5890% in Asia, after rallying to as high as 1.5940% from as low as 1.4820% on Wednesday.
Full coverage: REUTERS 


Wall Street closes lower as Fed officials project rate hikes for 2023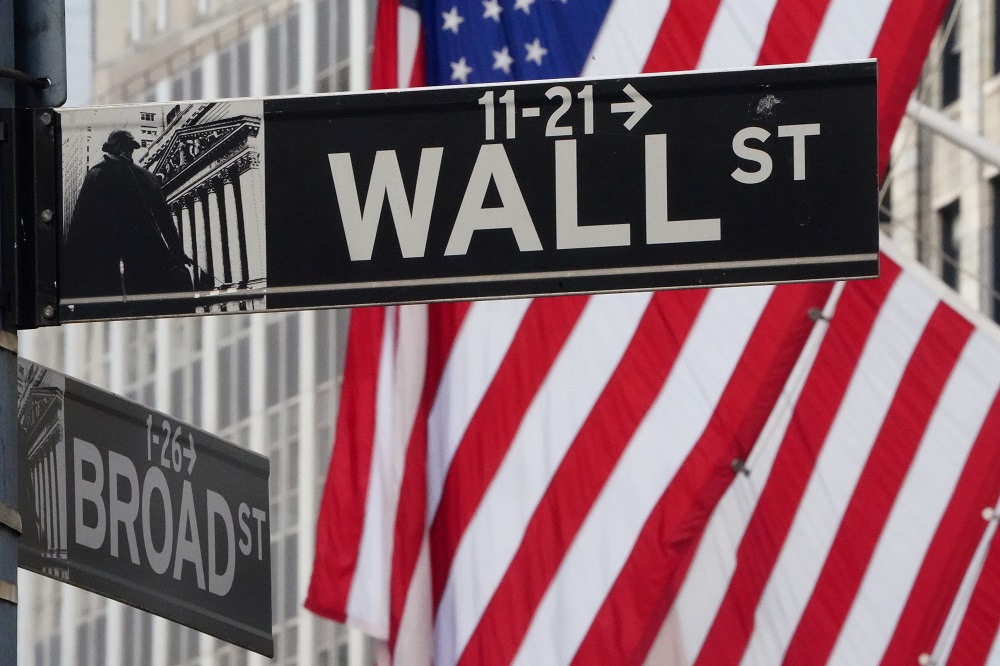 The three main Wall Street indexes all closed down on Wednesday, as U.S. Federal Reserve officials unnerved investors with indications that the central bank could begin rising interest rates in 2023, a year earlier than expected.
New projections saw a majority of 11 of 18 U.S. central bank officials' pencil in at least two quarter-percentage-point rate increases for 2023. Officials also pledged to keep policy supportive for now to encourage an ongoing jobs recovery.
The Fed cited an improved economic outlook, with overall economic growth expected to hit 7% this year. Still, investors were surprised to learn officials were mulling rate hikes earlier than 2024.
"At first blush, the dot plot which projected two hikes by 2023 was more hawkish than expected, and markets reacted as such," said Daniel Ahn, chief U.S. economist at BNP Paribas.
The benchmark 10-year Treasury yield rose on the Fed news, while the dollar index, which tracks the greenback against six major currencies, rose to a six-week peak.
With inflation rising faster than expected and the economy bouncing back quickly, the market had been looking for clues of when the Fed may alter the policies put into place last year to combat the economic fallout from the pandemic, including a massive bond-buying program.
The Fed reiterated its promise to await "substantial further progress" before beginning to shift to policies tuned to a fully open economy. It also held its benchmark short-term interest rate near zero and said it will continue to buy $120 billion in bonds each month to fuel the economic recovery.
"Chair Powell has signaled, while the committee is not yet ready to taper, it is now in the minds of the committee. They've retired the phrase 'thinking about thinking about tapering', and we expect that in the next few meetings, the committee will likely formally start discussions of tapering," BNP's Ahn said.
The Dow Jones Industrial Average fell 265.66 points, or 0.77%, to 34,033.67, the S&P 500 lost 22.89 points, or 0.54%, to 4,223.7 and the Nasdaq Composite dropped 33.17 points, or 0.24%, to 14,039.68.
Only two of the S&P's 11 main sector indexes ended in positive territory: consumer discretionary and retail.
Full coverage: REUTERS