WORLDWIDE: HEADLINES  


Big banks brace as British forex class action seeks go-ahead 
A specialist London court will decide whether a long-awaited multi-billion pound class action against some of the world's biggest banks over alleged foreign exchange rigging can proceed, after a five-day hearing kicked off on Monday.
JPMorgan (JPM.N), Citigroup (C.N), Barclays (BARC.L), UBS (UBSG.S) and NatWest (NWG.L), along with Japan's MUFG Bank [RIC:RIC:MTFGTU.UL], are braced for the first forex class action in Britain over cartels dubbed "Essex Express" and "Three Way Banana Split".
The European Commission fined all the lenders apart from UBS, which had alerted the body to the two cartels, a total of more than 1 billion euros ($1.2 billion) over the matter in 2019.
A similar decision by the Swiss regulator added a further 90 million Swiss francs ($98.49 million) in fines.
Michael O'Higgins, the former chairman of British watchdog The Pensions Regulator, and Phillip Evans, a former inquiry chair at the Competition Markets Authority, are now vying to lead a class action case on behalf of pension funds and asset managers they claim lost out.
"This legal action will ensure that all affected entities – large and small, based in the UK and abroad – are able to obtain the compensation that they are owed," O'Higgins said in a statement ahead of the hearing.
London's Competition Appeal Tribunal (CAT) will decide whether to allow the planned lawsuit to proceed as a so-called collective action and, if so, which class representative is suitable to bring it.
Only Evans' case names MUFG.
JPMorgan, Citi, Barclays, UBS, NatWest and MUFG all declined to comment.
Foreign exchange is the crown jewel of London's financial sector.
Full coverage: REUTERS 


Virgin Galactic files for $500 mln stock sale, shares tumble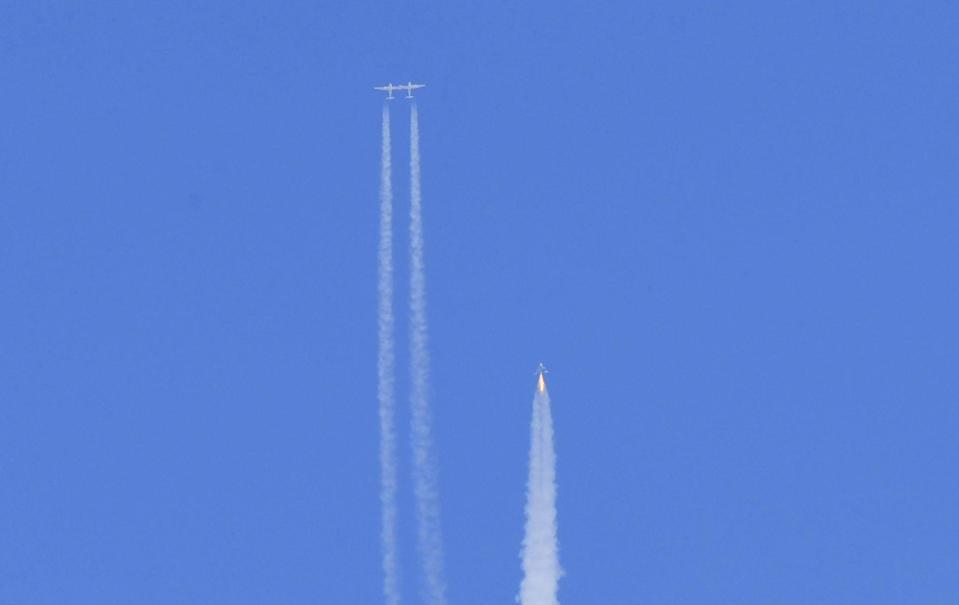 Virgin Galactic Holdings Inc (SPCE.N) on Monday filed to sell up to $500 million in common stock, a day after the company completed its first fully crewed test flight into space with billionaire founder Richard Branson on board.
Shares in Virgin Galactic reversed premarket gains of 8% to trade down nearly 12%, wiping off more than $1 billion from the company's market capitalization following the share sale announcement.
The sale would account for up to 4% of Virgin Galactic's total outstanding shares as of their last close, according to a Reuters calculation.
Branson's trip upstaged rival astro-tourism venture Blue Origin founded by Jeff Bezos, the former chief executive officer of Amazon.com Inc (AMZN.O), who is slated to fly to space on July 20 along with his brother, Mark.
The rivalry popularized as the "billionaire space race" also includes SpaceX CEO Elon Musk and is underpinned by optimism that space travel will become mainstream with technological advancements and falling costs. Swiss investment bank UBS (UBSG.S) estimates space tourism could be a $3 billion annual market by 2030.
That sentiment has also led to shares in Virgin Galactic surging nearly 84% so far this year.
A Virgin Galactic spokesperson on Sunday told the Wall Street Journal that Musk had bought a ticket for his own space ride with Branson's company.
Virgin Galactic has said it plans at least two further test flights of the spaceplane in the months ahead before beginning regular commercial operation in 2022.
Full coverage: REUTERS 


WORLDWIDE: FINANCE / MARKETS  


Currency hit to N.American companies rose in 1st quarter -Kyriba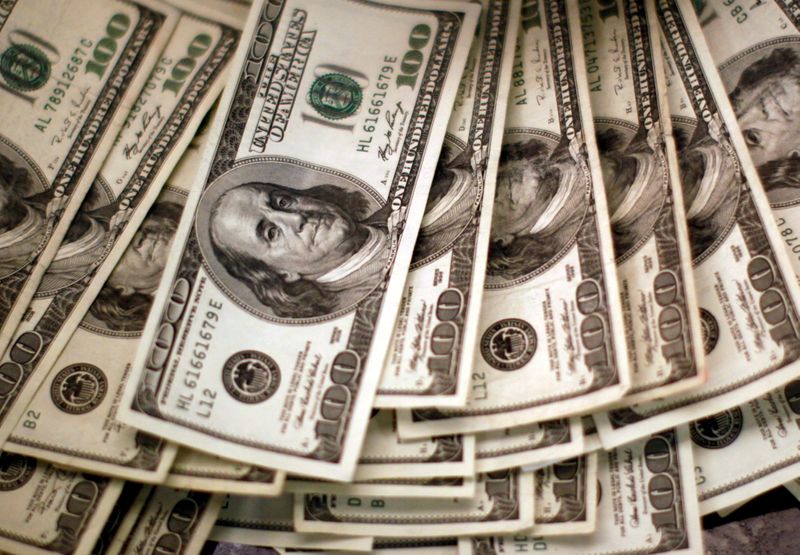 The negative impact of currency fluctuations on North American company results increased in the first quarter to the highest level since the second quarter of 2020, data from treasury and financial management firm Kyriba showed on Tuesday.
The collective exchange rate impact, including on companies in the United States, Canada and Mexico, was $5.87 billion in the first quarter, compared with a $1.39 billion negative effect in the fourth quarter of 2020, Kyriba said in a report. It was the most since a $14.16 billion impact in 2020's second quarter.
S&P 500 (.SPX) companies are just beginning to report results for the second quarter of 2021, with JPMorgan (JPM.N) and other banks due to report this week.
The rise in total currency impacts is "a break in the low trend we have seen in the last two quarters," and "is potentially due to the continued volatility of the USD," Kyriba said in Tuesday's report.
Kyriba said 77 North American companies reported currency impacts in the first quarter, compared with 28 in the fourth quarter of 2020 and 69 in the third quarter of 2020.
The U.S. dollar index rose 3.6% in the first quarter of this year but has weakened since then. It lost 0.9% in the second quarter.
On Monday, the dollar climbed across the board as concerns about the pandemic encouraged investors to seek a safe haven.
A stronger dollar makes overseas sales less valuable when converted back into U.S. currency.
Full coverage: REUTERS 


Asia shares track Wall Street higher as investors await earnings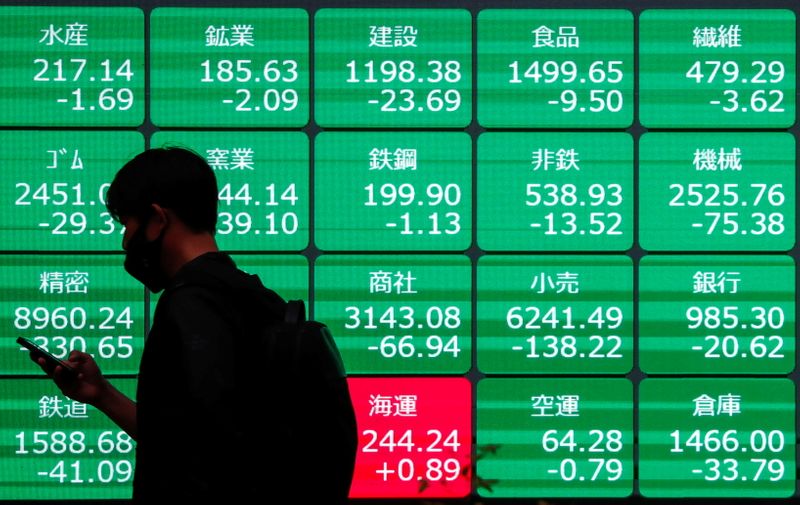 Asian shares climbed in early trade on Tuesday after Wall Street hit record highs overnight, as investors awaited the second-quarter earnings season and a batch of economic data, including key U.S. inflation figures later in the day.
Investors are bracing for an eventful week which will include the start of the U.S. earnings season, inflation data from several countries and a testimony by Federal Reserve Chair Jerome Powell. The testimony will be scrutinized for any clues on the timing of potential U.S. tapering.
MSCI's broadest index of Asia-Pacific shares outside Japan (.MIAPJ0000PUS) was up 0.5%, tracking a Wall Street rally overnight. The index is down 3.1% so far this month.
Australian shares (.AXJO) were up 0.49%, while Japan's Nikkei stock index (.N225) rose 0.79%.
China's blue-chip CSI300 index was down 0.1%, while Hong Kong's Hang Seng index rose 0.65%.
Overnight, Wall Street's main indexes closed at their highest levels ever, lifted by Tesla and bank stocks. Tesla (TSLA.O) rallied over 4% and was the top contributor to gains in the S&P 500 and Nasdaq.
CEO Elon Musk insisted in court on Monday he does not control Tesla, and he said he did not enjoy being the electric vehicle company's chief executive as he took the stand to defend the company's 2016 acquisition of SolarCity.
The S&P 500 banks index (.SPXBK) climbed 1.3% ahead of quarterly earnings reports this week from major banks. JPMorgan Chase (JPM.N) rose over 1% and Goldman Sachs (GS.N) rallied more than 2%, fueling the Dow's gains.
"Financials have been unloved for the best part of two months as yield curves have flattened and reflation bets unwound. With earnings season upon us and U.S. (10-year) yields now looking like they may have found a bottom, we could see some rotation back into banks," said ANZ analysts in a note.
The next question is whether company earnings will support Wall Street's run higher.
S&P 500 companies' earnings per share for the June quarter are expected to rise 66%%, according to IBES data from Refinitiv. JPMorgan, Goldman Sachs, Bank of America and other big banks kick off results from Tuesday.
Full coverage: REUTERS 


Oil rises on expectations of U.S. crude stocks falling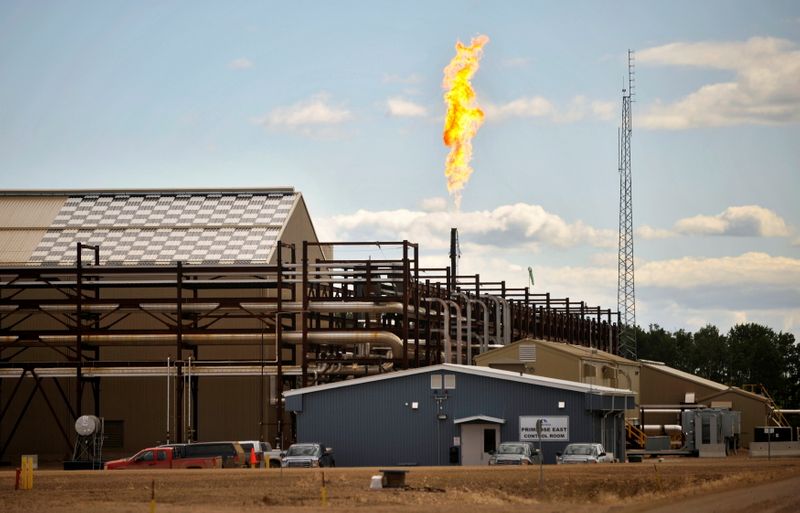 Oil rose on Tuesday, recovering from the previous day's drop, as expectations of further declines in U.S. crude inventories outweighed fears that spreading COVID-19 variants could derail a global economic recovery. 
Brent crude for September climbed 25 cents, or 0.3%, to $75.41 a barrel by 0036 GMT, after losing 0.5% on Monday. U.S. West Texas Intermediate crude for August was at $74.33 a barrel, up 23 cents, or 0.3%, having fallen 0.6% the previous day.
"Optimism about tight supply and declining U.S. crude stockpiles lent support," said Toshitaka Tazawa, an analyst at commodities broker Fujitomi Co, adding that bullish global equities also helped boost risk appetite among investors.
"Still, growing concerns over a spike in COVID-19 infection cases worldwide and uncertainty over production plans by OPEC+ will likely limit gains," he added.
U.S. crude inventories were expected to fall for an eighth consecutive week, while gasoline stocks also declined, a preliminary Reuters poll showed on Monday.
Crude stockpiles have declined steadily for several weeks, with U.S. inventories falling to the lowest since February 2020 in the week to July 2.
Underpinning market sentiment, a gauge of global stocks closed at a record on Monday as investors looked for signs on whether the Delta variant of the COVID-19 coronavirus could hamper economic growth.
Still, reports from around the globe of surging infections kept some investors cautious.
The World Health Organization warned the Delta variant was becoming dominant and many countries had yet to receive enough doses of vaccine to secure their health workers.
Meanwhile, OPEC+ is yet to make progress closing divisions between Saudi Arabia and the United Arab Emirates that last week prevented a deal to raise oil output, making another policy meeting this week less likely, OPEC+ sources said.
Full coverage: REUTERS