WORLDWIDE: HEADLINES 


China's Huawei says 2021 revenues down almost 30%, sees challenges ahead 
Chinese telecoms equipment giant Huawei Technologies Co Ltd (HWT.UL), battered by U.S. sanctions, expects 2021 revenue to have declined nearly 30% and predicted continued challenges in the New Year.
Revenue for the year is expected to be 634 billion yuan ($99.48 billion), rotating chairman Guo Ping said in a New Year letter to employees on Friday.
Guo said next year "will come with its fair share of challenges" but that he was satisfied with Huawei's 2021 business performance.
"An unpredictable business environment, the politicisation of technology, and a growing deglobalisation movement all present serious challenges," the letter, published on the company's website, read.
In 2019, the U.S. Trump administration imposed a trade ban on Huawei, citing national security, which barred the company from using Alphabet Inc's (GOOGL.O) Android for its new smartphones, among other critical U.S.-origin technology.
The U.S. sanctions, together with weaker domestic consumption due to the coronavirus, weighed on Huawei.
"We need to stick to our strategy and respond rationally to external forces that are beyond our control," Guo said.
Huawei will continue focusing on information and communications technology (ICT) infrastructure and smart devices, the letter said.
Third-quarter revenue fell 38% compared with a year earlier, Huawei's latest earnings report shows. The first three quarters' revenue was down by almost a third year-on-year.
Full coverage: REUTERS 


China's December factory activity edges up despite virus outbreaks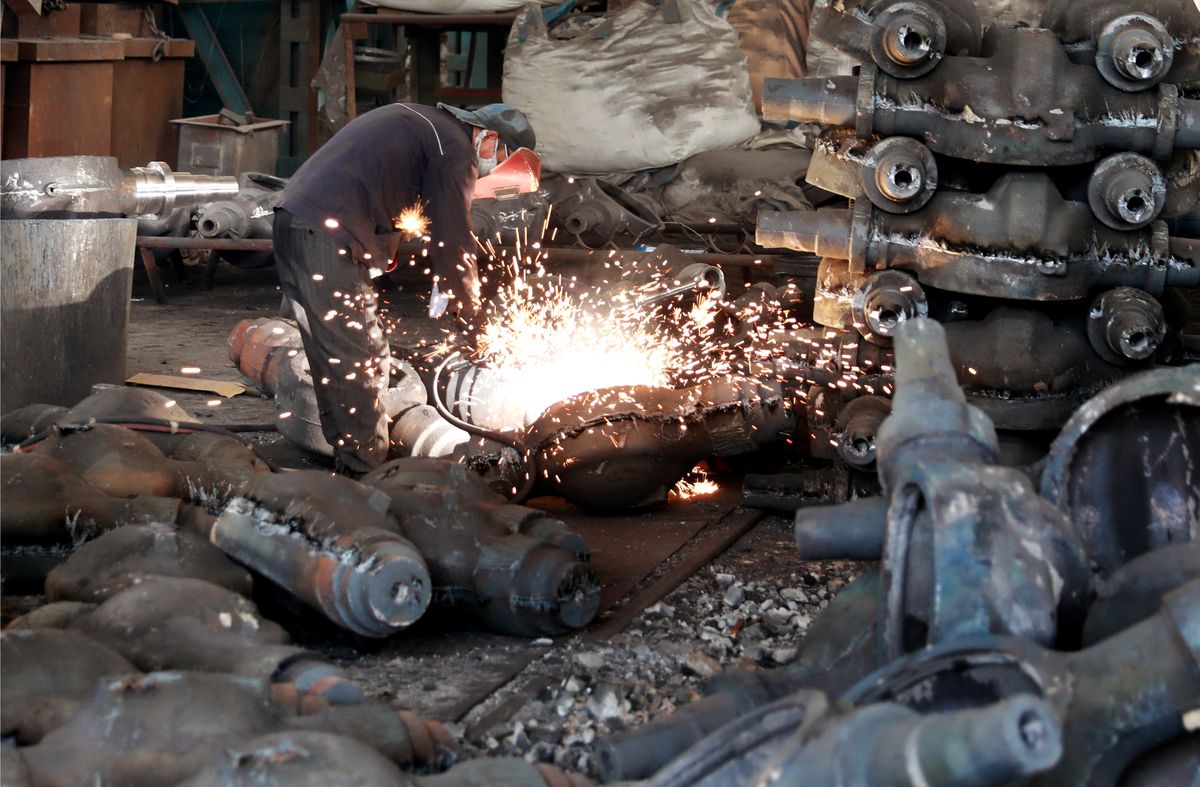 China's factory activity unexpectedly accelerated in December, but only by a small margin, according to an official survey released on Friday, amid disruptions from COVID outbreaks and as the broader economy loses momentum in the fourth quarter.
The official manufacturing Purchasing Manager's Index (PMI) rose to 50.3 from 50.1 in November, data from the National Bureau of Statistics (NBS) showed.
Analysts had expected it to fall slightly to the 50-point mark, which separates growth from contraction.
The world's second-largest economy has lost momentum since the early summer after rebounding from last year's pandemic slump, as it grapples with a slowing manufacturing sector, debt problems in the property market, and small-scale COVID-19 outbreaks.
A sub-index for new orders improved slightly in December but remained in contraction, at 49.7 versus 49.4 in November.
New export orders shrank further, with the sub-index coming in at 48.1 compared with 48.5 a month earlier, indicating fragile overseas demand.
A sub-index for production remained in positive territory at 51.4, but was lower than November's 52.0.
"We expect more liquidity and targeted stimulus packages to be rolled out to support SMEs, high-tech and innovation firms, advanced manufacturing and green industries in order to alleviate the burden on companies, secure growth, reduce risks and offset the slowdown," said Bruce Pang, Head of Macro and Strategy Research at China Renaissance Securities.
Full coverage: REUTERS 


WORLDWIDE: FINANCE/MARKETS 


Oil heads for biggest yearly gains since 2009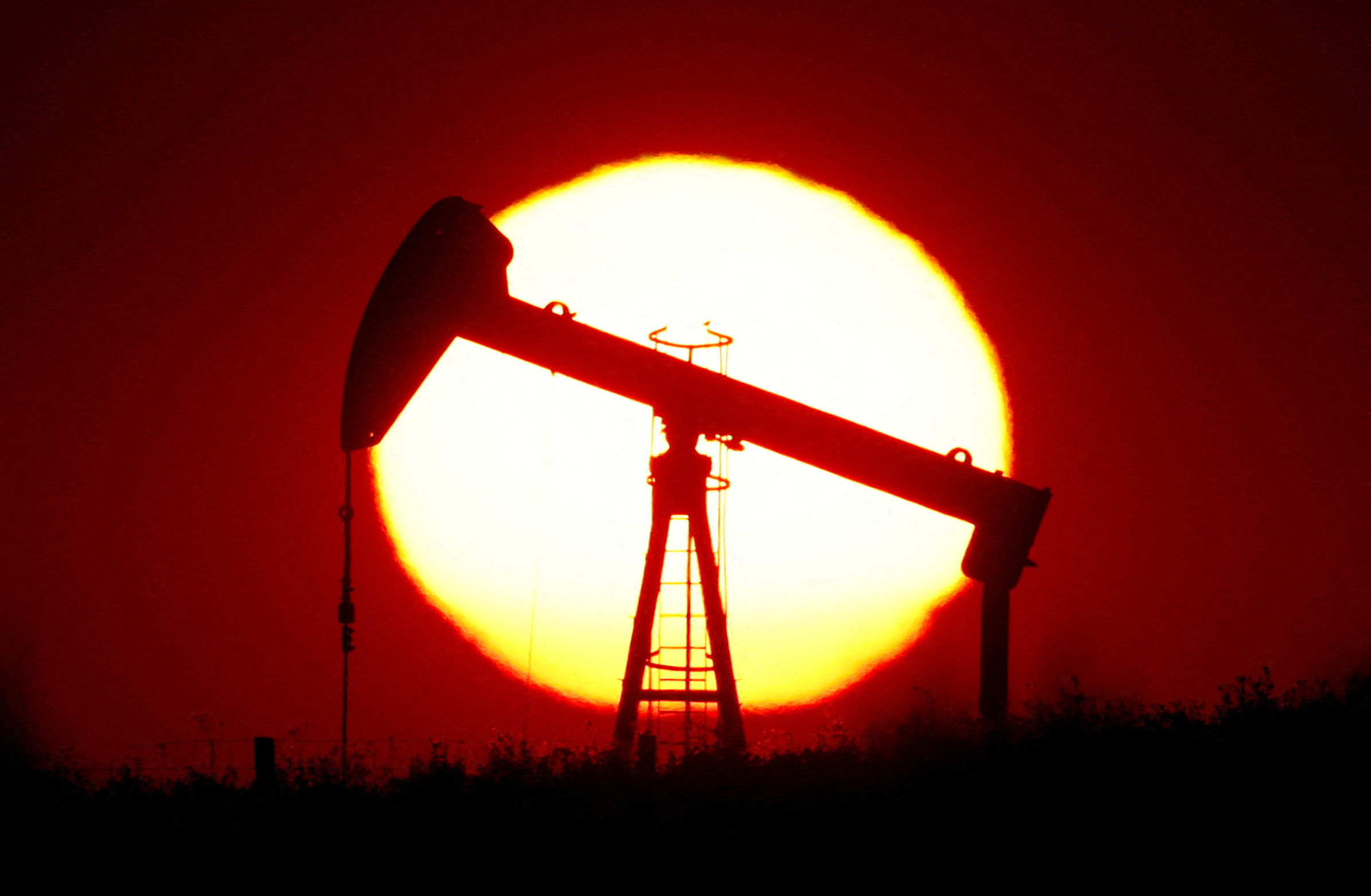 Oil prices fell 1% on Friday but were set to post their biggest annual gains in 12 years, spurred by the global economic recovery from the COVID-19 slump and producer restraint, even as infections surged to record highs around the world.
On the last day of 2021, Brent crude futures were on track to end the year up 53%, while U.S. crude futures were headed for a 57% gain, the strongest performance for the two benchmark contracts since 2009, when prices soared more than 70%.
"We've had Delta and Omicron and all manner of lockdowns and travel restrictions, but demand for oil has remained relatively firm. You can attribute that to the effects of stimulus supporting demand and restrictions on supply," said CommSec Chief Economist Craig James.
However, after rising for several straight days, oil prices stalled on Friday as COVID-19 cases soared to new pandemic highs across the globe, from Australia to the United States, stoked by the highly transmissible Omicron coronavirus variant.
Brent crude futures fell 86 cents, or 1.1%, to $78.67 a barrel, while U.S. West Texas Intermediate (WTI) crude futures fell 80 cents, or 1%, to $76.19 a barrel.
U.S. health experts warned Americans to prepare for severe disruptions in coming weeks, with infection rates likely to worsen amid increased holiday travel, New Year celebrations and school reopenings following winter breaks.
Full coverage: REUTERS 


Wall Street closes down, indexes still poised for big annual gains 
Wall Street closed lower on Thursday, retreating late in thin holiday volume from record highs set early in the session on strong U.S. data including a drop in weekly claims for U.S. unemployment benefits.
With one trading day left, the S&P 500 was set to end the year more than 27% higher, with the Nasdaq up about 23% and the Dow's annual rise just shy of 20%. Each of Wall Street's main indexes was poised for its sharpest three-year surge since 1997-99.
The Dow Jones Industrial Average (.DJI) fell 90.55 points, or 0.25%, to 36,398.08, the S&P 500 (.SPX) lost 14.33 points, or 0.30%, to 4,778.73 and the Nasdaq Composite (.IXIC) dropped 24.65 points, or 0.16%, to 15,741.56.
Fourof the 11 major S&P 500 sector indexes traded higher, led by the real estate sector (.SPLRCR).
Investors cheered a U.S. Labor Department report that the number of Americans filing for new unemployment claims dropped to a seasonally adjusted 198,000 in the week leading up to Christmas, from a revised 206,000 a week earlier. Economists polled by Reuters had forecast weekly applications would rise to 208,000.
In other strong U.S. data, the Chicago purchasing managers' index (PMI) delivered a print of 63.1, a monthly increase of 1.3 points and 1.1 points above consensus.
A PMI number over 50 signifies expanded activity over the previous month.
Full coverage: REUTERS