WORLDWIDE: HEADLINES 
Retail investors turn attention to silver as GameStop shares retreat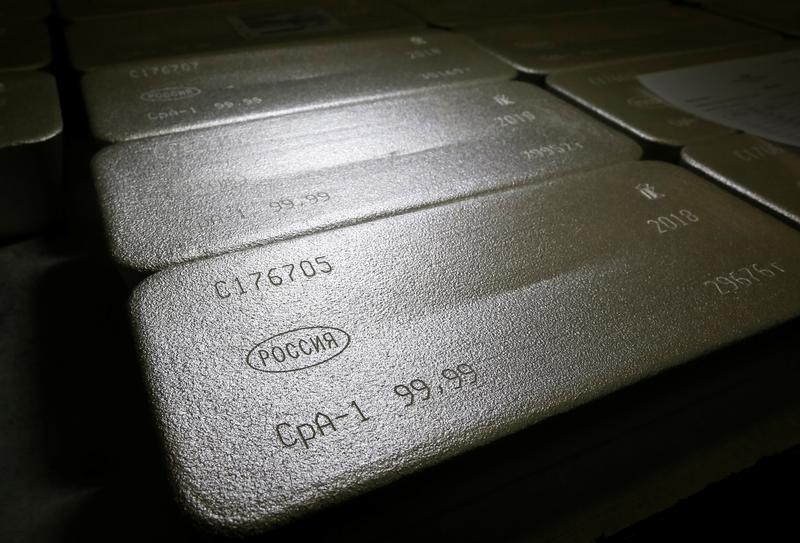 LONDON/TORONTO – A social media-driven buying spree lifted silver to an eight-year high on Monday, though prices later pared gains on doubts about the ability of retail traders that have been focused on stocks to sway prices in the bigger, more liquid commodity.
Silver prices climbed to an eight-year peak of just over $30 an ounce before cooling off a little to trade up 6.3% at $28.70.
At the same time, video game retailer GameStop Corp, at the center of last week's "Reddit rally," slid 30.8% to $225, but other shares caught up in the frenzy that has battered short-sellers extended their advance, including BlackBerry Ltd.
A lot of people who were anticipating a GameStop-like rally in silver "now realize there is not as much buying pressure pushing it up like some had thought," said Michael Matousek, head trader at U.S. Global Investors.
It was not clear how long the Reddit-fueled rally in stocks shorted by hedge funds would last. It could mean more losses in the wider market this week if funds have to keep selling to meet redemptions or right their portfolios. Longer-term, they may have to shift strategies.
Full coverage: REUTERS 
Myanmar coup to dampen U.S. trade, impact footwear companies, experts warn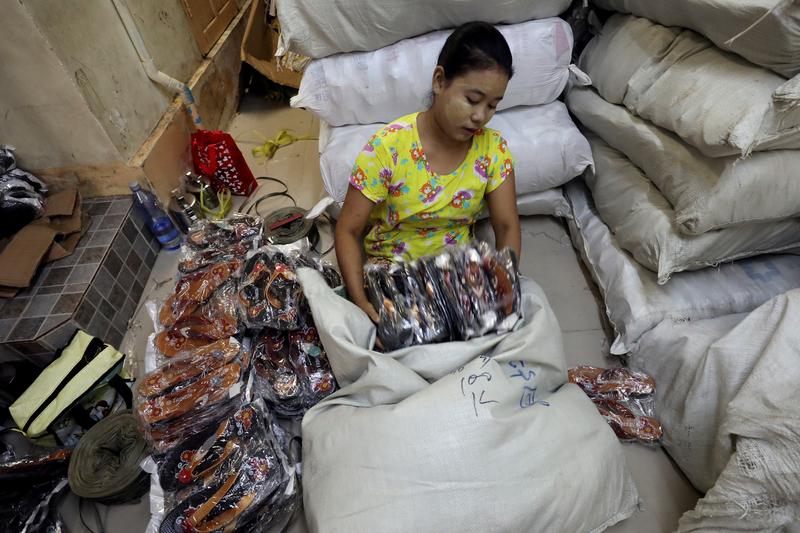 WASHINGTON – The coup in Myanmar is expected to dampen the interest of U.S. and Western companies in investing in Myanmar, and may prompt some big U.S. companies to pull out, trade experts and analysts said on Monday.
Total trade in goods between Myanmar and the United States amounted to nearly $1.3 billion in the first 11 months of 2020, up from $1.2 billion in all of 2019, according to U.S. Census Bureau data.
Apparel and footwear accounted for some 41% of total U.S. goods imports, followed by luggage, which accounted for nearly 30%, and fish, which accounted for just over 4%, said Panjiva, the supply chain research unit of S&P Global Market Intelligence.
Luggage maker Samsonite and privately owned apparel maker LL Bean are among big importers, along with retailer H&M and Adidas, Panjiva said.
U.S. imports increased in part due to tariffs on goods from China, but Myanmar still ranked only 84th on the list of U.S. goods suppliers, according to U.S. data.
The World Bank reported a 33% jump in total foreign direct investment commitments in Myanmar to $5.5 billion in fiscal year 2019/2020, led by Singapore and Hong Kong, but said the outlook was uncertain due to the pandemic and market developments.
Full coverage: REUTERS 
WORLDWIDE: FINANCE / MARKETS  
Asian markets extend gains as sentiment improves on outlook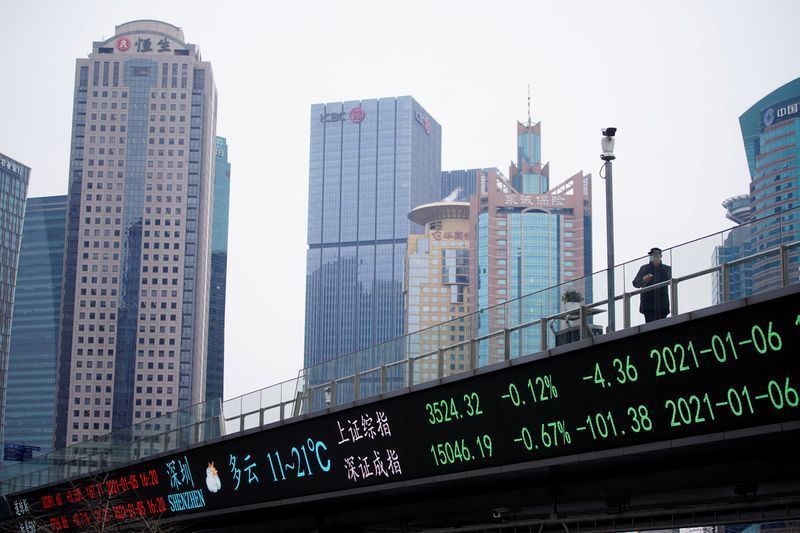 Asian stock markets extended gains on Tuesday on increased optimism about stimulus packages and global economic recovery, while retail investors retreated from GameStop and their new-found interest in silver.
MSCI's gauge of Asia Pacific stocks outside Japan was up 1.25% mid-morning, building on Monday's rise. Hong Kong's Hang Seng Index and China's benchmark CSI300 Index opened 1.7% and 0.33% higher, respectively. Japan's Nikkei 225 gained 0.67%.
Markets were buoyant ahead of negotiations Tuesday between U.S. President Joe Biden and Republican senators on a new COVID support bill. The GOP's $618bn stimulus plan released early Monday was about a third the size of the President's proposal. Top Democrats later on Monday filed a joint $1.9 trillion budget measure in a step toward bypassing Republicans.
"The debate (around the stimulus package) will be really interesting. Markets will follow it," said Kyle Rodda, market analyst at IG. "(but) markets have been pricing in that a stimulus pacakge will be put in place in the future."
Australia's S&P/ASX 200 benchmark added a further 1.23%, as the country's central bank is expected to maintain its current policy setting when it releases the results of its Tuesday board meeting at 3:30am GMT.
South Korea's KOSPI also gained, adding 2.3%, as the country's ruling party readies another round of COVID-19 cash handouts and an extra budget.
Full coverage: REUTERS 
Dollar hovers near seven-week high after boost from euro selloff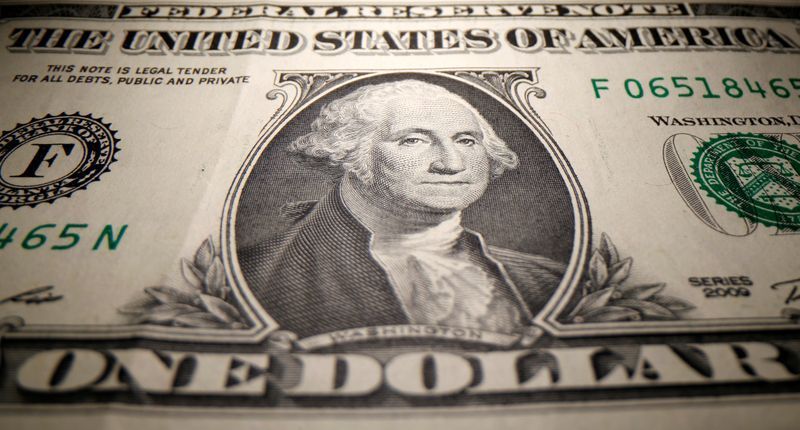 TOKYO – The dollar hovered near a seven-week high on Tuesday, largely benefiting from a euro selloff overnight after coronavirus lockdowns choked consumer spending in Europe's biggest economy.
The euro sank the most in 2-1/2 weeks on Monday after data showed German retail sales plunged by more than forecast in December, with the continent still struggling with vaccine rollouts.
The dollar gained even as stocks rallied globally, bucking a recent trend for the U.S. currency to decline when risk appetite improves.
Commonwealth Bank of Australia currency analyst Joseph Capurso said the blip in the correlation came down to the euro, and market sentiment would continue to drive the dollar's direction near-term.
"When people think about selling euros, invariably you get some buying of dollars, because the euro-dollar exchange rate is easily the most liquid in the world," he said.
On the whole, global markets remain wary with institutional investors trying to get to grips with the retail trading frenzy that boosted GameStop Corp and other so-called meme stocks in recent sessions despite no change in their fundamentals.
The dollar index eased a touch by 0.1% to 90.87 on Tuesday, amid further gains for Asian stocks.
The gauge rose 0.4% overnight and briefly pushed as high as 91.063 for the first time since Dec. 10.
The euro edged up 0.2% to $1.20835 after dropping 0.7% on Monday, the most since Jan. 15.
The dollar index has been largely tracking a tight range recent weeks, after bouncing from a nearly three-year low of 89.206 at the start of the year.
Full coverage: REUTERS 
Oil prices rise as producers commit to output restraint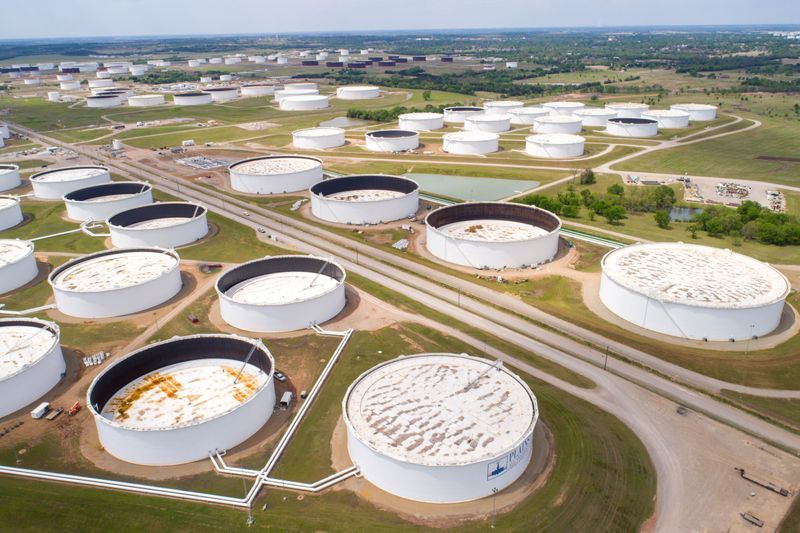 TOKYO – Oil prices rose around 1% on Tuesday after major producers showed they were cutting crude output in line with their commitments on restraint, supporting a market thrown out of kilter by weak demand during the coronavirus pandemic.
Brent crude was up 51 cents, or 0.9%, at $56.86 a barrel by 0134 GMT, while U.S. oil gained 53 cents, or 1%, to $54.08 a barrel. Both contracts rose more than 2% in the previous session.
OPEC crude production increased for a seventh month in January, a Reuters survey found, after the group and its allies agreed to ease supply curbs further, but the growth was smaller than expected.
The Organization of the Petroleum Exporting Countries was pumping 25.75 million barrels per day (bpd) in January, the survey found, up 160,000 bpd from December.
Russian output increased in January but in line with the agreement on reducing production, while in Kazakhstan oil volume fell for the month. Both countries are members of the OPEC+ grouping that banded together to help support prices with production cuts.
"The critical take away from yesterday's oil market recovery rally is that OPEC+ members seem to be taking their commitment to output cuts to the heart," said Stephen Innes, global markets strategist at axi.
"Having OPEC+ singing from the same hymn page is music to every oil trader's ears," he added.
Full coverage: REUTERS