WORLDWIDE: HEADLINES 
Amazon's first cashierless store arrives in Britain in sign of global expansion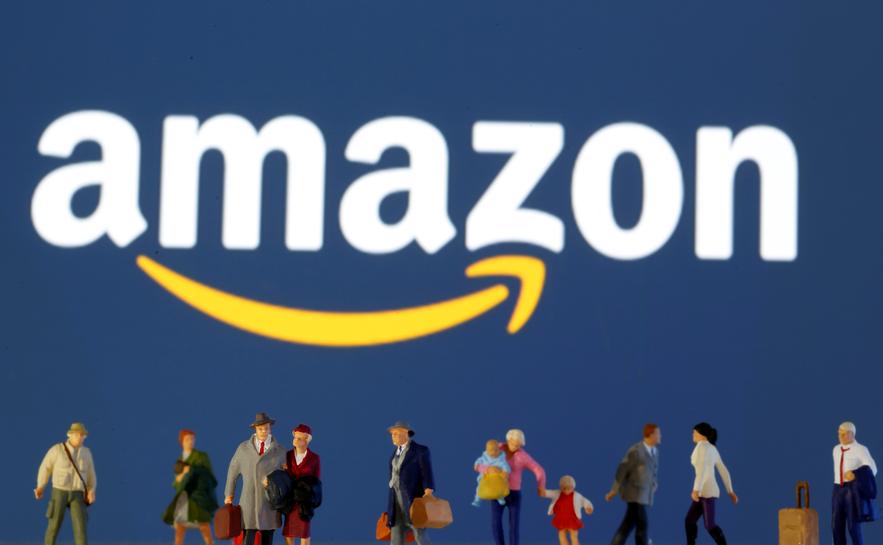 Amazon.com Inc will open its first-ever physical store outside the United States on Thursday.
The world's largest online retailer said the cashierless store, dubbed "Amazon Fresh," is located in Britain, in the London Borough of Ealing. It will carry a private UK food brand it's calling "by Amazon" and will let consumers skip the checkout line when they shop.
The opening is a sign of the Seattle-based company's ambition to sell food globally and its belief that physical stores are a key way to capture consumers' high spend on groceries, a category it has yet to dominate.
It so far has worked toward that goal in the United States by acquiring the Whole Foods Market chain in 2017 and testing shoppers' interests with an array of other formats: about two dozen cashierless convenience stores called Amazon Go, two Seattle-area Amazon Go Grocery stores that are about four times the size, and 10 Amazon Fresh supermarkets in California and Illinois.
As in the Go stores, customers will scan a smartphone app to open the UK store's entry gates. Ceiling cameras and shelf weight censors determine what shoppers add to their carts or put back, and their on-file credit cards are billed after they exit.
The location, much smaller than a supermarket, will sell prepared meals, some groceries, and Amazon devices, as well as offer a counter for picking up and returning online orders.
Full coverage: REUTERS 
Biden's election will not undo Trump interference in Huawei extradition case, lawyers say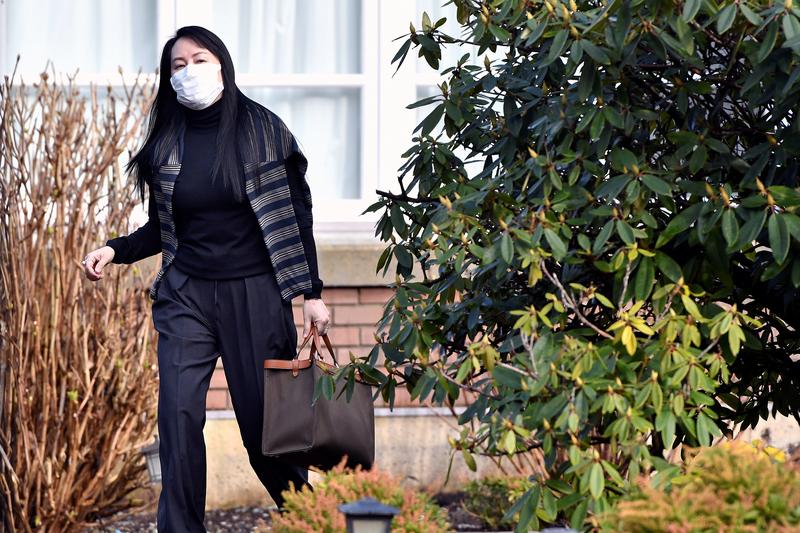 VANCOUVER – Lawyers for Huawei's chief financial officer said on Wednesday that Joe Biden's election as U.S. president will not undo the political interference in her case, which they say stems from former President Donald Trump's pledge to intervene if it helped the United States extract a more favorable trade deal from China.
Lawyers for CFO Meng Wanzhou want her U.S. extradition case dismissed on grounds that Trump's comments soon after her 2018 arrest in Canada meant she would not get a fair trial in the United States. They further argued that Canadian Prime Minister Justin Trudeau and then-foreign affairs minister Chrystia Freeland had also waded into the debate, proving politicization of Meng's case.
Meng, 49, was arrested on a U.S. warrant for bank fraud at Vancouver International Airport in December 2018 and has since been living under house arrest while fighting extradition. She faces charges of bank fraud in the United States over misleading HSBC about Huawei Technologies Co Ltd's business dealings in Iran, causing the bank to violate U.S. sanctions. She has said she is innocent.
Ten days after Meng's arrest, then-President Trump told Reuters in an interview that he would intervene in the case if it would help get a better trade deal with China. here
"With that utterance Ms. Meng became a bargaining chip in this economic contest between these two superpowers," defence lawyer Richard Peck said. "Our contention is that his words amount to an abuse of process."
Canadian prosecutors have said Trump's statements are no longer relevant since he has left office and the trade deal has already been signed.
Defence lawyer Isabel Schurman said that position was untenable.
"There has been no change in circumstance," Schurman told the court, calling it "irrelevant" that the person who holds the office of U.S. president has changed.
Full coverage: REUTERS 
WORLDWIDE: FINANCE / MARKETS 
Reflation trades in FX markets expected to continue in March: Reuters poll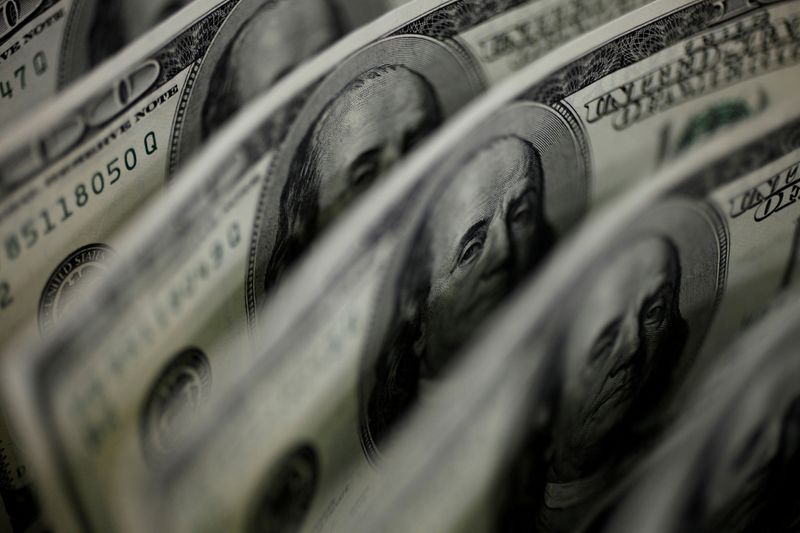 BENGALURU – The reflation trade that spooked currency markets and threw them into disarray will be in play for at least another month, according to a Reuters poll of strategists, who were still holding on to their outlook for dollar weakness in the long run.
Benchmark U.S. Treasury yields vaulted to their highest since the pandemic began last week on improving economic expectations and inflation concerns, what has become known as the reflation trade.
That dramatic surge in bond yields, which knocked global stocks off their record highs, has challenged overwhelming bets against the dollar, with the currency up over 1% this year.
While recent moves have confounded analyst expectations for a weaker dollar in 2021, the March 1-3 poll of over 70 foreign exchange strategists showed the consensus for broad dollar weakness in a year was still intact.
But a majority, 50 of 65 strategists, in response to an additional question predicted moves in currency markets based on an upswing in economic activity and prices, or the reflation trade, would continue for at least another month, including 33 who said over three months.
"There is this battle going on now between the pricing-in of this reflation trade and on the other hand the central banks just wanting to temper the pace of the optimism," said Jane Foley, head of FX strategy at Rabobank.
"We've got this period of struggle between the bond markets and the other central banks trying to keep optimism from getting too significant – and in that period what we might see is the dollar being a little bit more resilient than the consensus has been expecting."
Full coverage: REUTERS 
Yen near seven-month low, Asian shares fall as bond yields rise 
NEW YORK – The Japanese yen hit a seven-month low on the dollar on Thursday as hopes that vaccine distribution and more government stimulus will drive the U.S. economy into a solid rebound lifted the greenback and benchmark Treasury yields.
But the creep up in benchmark yields may weigh on Asian stocks, as wary investors recall last week's sell-off in government bonds that caused yields to spike, spooking equity markets and causing shares to tumble.
By early Thursday, Australian shares had lost 1% and E-mini S&P futures slipped 0.25%.
U.S. shares had fallen overnight as investors sold off high-flying technology shares to focus on other sectors likely to benefit from an economic recovery. [.N]
Investor focus on an economic rebound was not detracted by data released overnight that showed the U.S. labour market struggling in February, when private payrolls rose less than expected.
Instead, currency investors continued to snap up dollars as they bet on a U.S. economy outshining its peers in the developed world in coming months. [USD/]
A firmer dollar pushed the Japanese yen to a low of 107.06 yen, a level not seen since July. By early Thursday, the Japanese yen stood at 107.06 yen.
Optimism over the U.S. economy boosted the greenback against a basket of currencies, with the dollar index up 0.28% at 91.062.
"U.S. dollar/yen has been on a one-way trajectory since the start of 2021," said Joseph Capurso, head of international economics at the Commonwealth Bank of Australia. "The brightening outlook for the world economy is a positive for both U.S. dollar/yen and Australian dollar/yen."
Against the Australian dollar, the yen traded at 83.09 yen.
Full coverage: REUTERS 
Oil prices firm on prospect of OPEC+ maintaining supply cuts, drop in U.S. inventories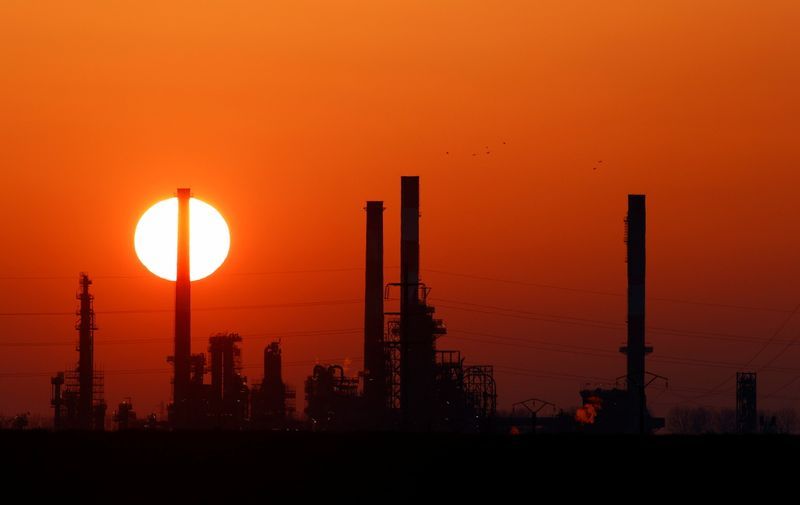 SINGAPORE – Oil prices rose for a second straight session on Thursday, as the possibility that OPEC+ producers might decide against increasing output at a key meeting later in the day underpinned alongside a drop in U.S. fuel inventories.
Brent crude futures added 11 cents, or 0.2%, to $64.18 a barrel, as of 0148 GMT, after climbing more than 2% on Wednesday. U.S. West Texas Intermediate (WTI) crude futures were unmoved at $61.28 a barrel.
The Organization of the Petroleum Exporting Countries (OPEC) and allies, together called OPEC+, are considering rolling over production cuts into April instead of raising output, as a recovery in oil demand remains fragile due to the coronavirus crisis, three OPEC+ sources told Reuters.
The market had been expecting OPEC+ to ease production cuts by around 500,000 barrels per day (bpd) from April.
"OPEC (or OPEC+?) is currently meeting to discuss its current supply agreement. This raised the spectre of a rollover in supply cuts, which also buoyed the market," ANZ said in a report
U.S. crude oil stockpiles surged by a record of more than 21 million barrels last week as refining plunged to an all-time low due to the Texas freeze that knocked out power for millions.
With refiners unable to process crude, gasoline and distillate inventories also dropped dramatically, especially in the Gulf Coast region where their declines set records, the U.S. Energy Information Administration said Wednesday.
Full coverage: REUTERS 
Wall Street drops as high-flying tech stocks retreat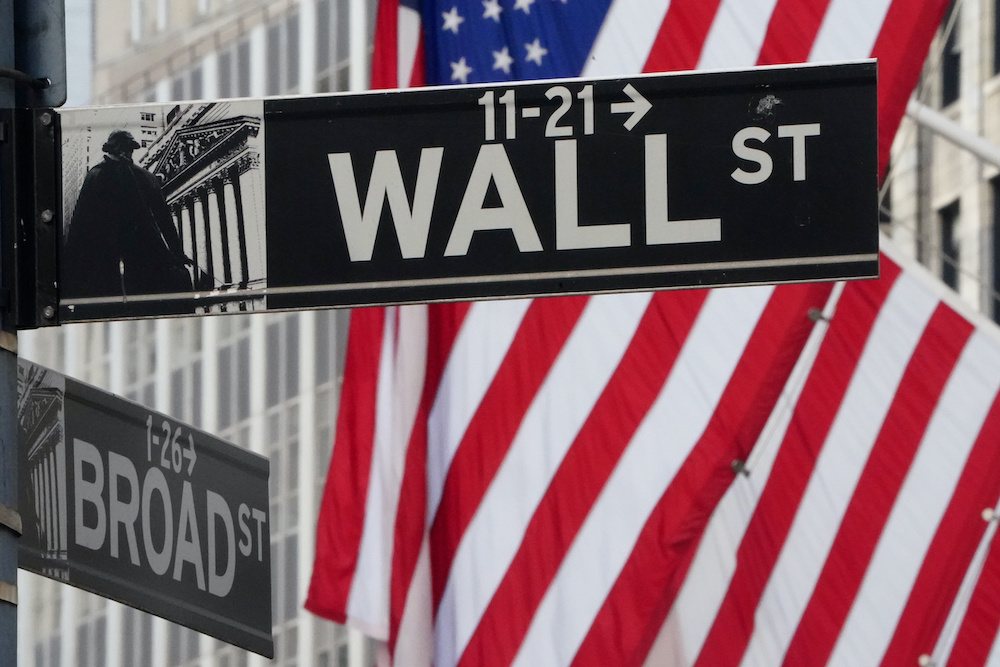 The Nasdaq ended sharply lower on Wednesday after investors sold high-flying technology shares and pivoted to sectors viewed as more likely to benefit from an economic recovery on the back of fiscal stimulus and vaccination programs.
Microsoft Corp, Apple Inc and Amazon.com Inc dropped more than 2%, weighing more than any other stocks on the S&P 500.
The S&P 500 financial and industrial sector indexes reached intra-day record highs. Most other S&P 500 sectors declined.
"Today is the perfect encapsulation of the big theme we've been seeing in the past couple of months: The vaccine rollout is going well and the economy improving, and that is sending yields and rate expectations higher, which is hurting growth stocks," said Baird investment strategist Ross Mayfield, in Louisville, Kentucky.
The Dow Jones Industrial Average fell 0.39% to end at 31,270.09 points, while the S&P 500 lost 1.31% to 3,819.72.
The Nasdaq Composite dropped 2.7% to 12,997.75. That left it at its lowest since early January and reduced its gain in 2021 to less than 1%.
The U.S. economic recovery continued at a modest pace over the first weeks of this year, with businesses optimistic about the months to come and demand for housing "robust," but only slow improvement in the job market, the Federal Reserve reported.
Full coverage: REUTERS