WORLDWIDE: HEADLINES 
'America is back' – Biden touts muscular foreign policy in first diplomatic speech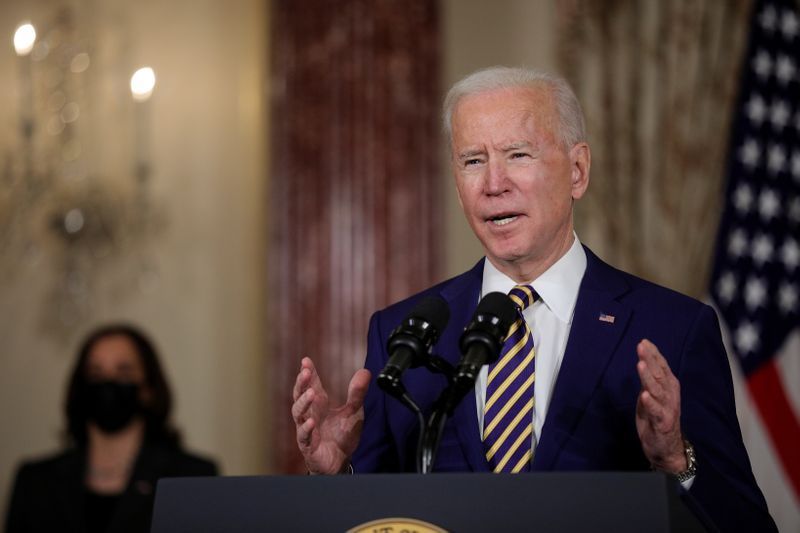 WASHINGTON – U.S. President Joe Biden on Thursday promised a new era after the scattershot foreign policy of his predecessor, Donald Trump, declaring "America is back" on the global stage in his first diplomatic address as president.
In his speech, Biden signaled aggressive approaches to China and Russia, urged Myanmar's military leaders to halt their coup, and declared an end to U.S. support for a Saudi Arabia-led military campaign in Yemen.
"American leadership must meet this new moment of advancing authoritarianism, including the growing ambitions of China to rival the United States and the determination of Russia to damage and disrupt our democracy. We must meet the new moment … accelerating global challenges from the pandemic to the climate crisis to nuclear proliferation," said Biden.
Trump angered European and Asian leaders with tariffs, fracturing of global alliances, and threats to withdraw U.S. troops. He did little to push back against a wave of authoritarianism in some countries.
After a Trump-inspired mob attacked the U.S. Capitol on Jan. 6, protesting Biden's election win, foreign allies and rivals alike expressed doubts about the health of American democracy.
Biden's speech on Thursday was a full-throated attempt to vanquish those doubts, and convince Americans of the value of a forceful international approach.
Full coverage: REUTERS 
GameStop, 'Reddit rally' stocks slide more, Yellen vows scrutiny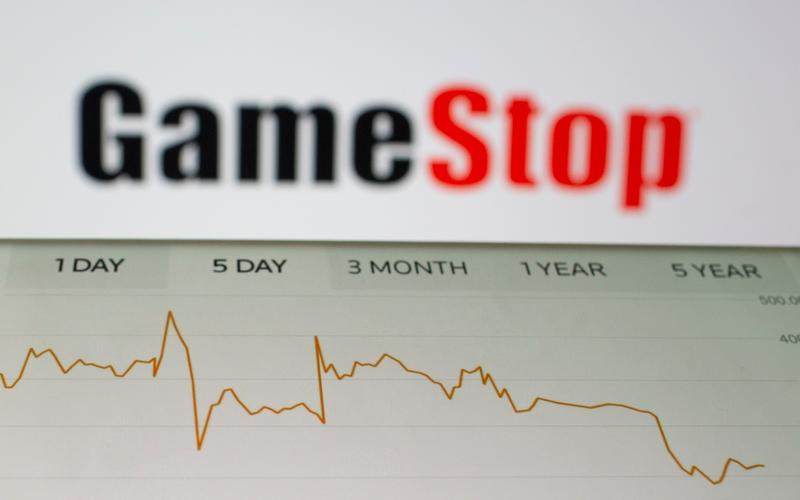 Shares of GameStop Corp and others favored recently by retail investors fell further on Thursday, while U.S. Treasury Secretary Janet Yellen said she needed to "understand deeply" the trading frenzy that has gripped Wall Street.
A swarm of buying by amateur traders over the past two weeks sparked big moves in shares of companies that hedge funds had bet against. Some framed it as a battle between Wall Street and Main Street.
Many of the so-called "Reddit rally" stocks fell sharply this week. GameStop shares closed Thursday down 42% at $53.50, far from their peak of $483 a week ago. AMC Entertainment has lost about two-thirds of its value after two weeks of wild swings.
The family behind Koss Corp and some of the headphone maker's top executives raked in about $45 million from a surging stock price during the rally.
Kim Forrest, chief investment officer at Bokeh Capital Partners in Pittsburgh, said retail investors who got burned buying at the highs were likely to be more cautious bidding up shares of companies with a high short interest. Retail investors "can see that this is a roller-coaster ride and not a one-way trip up, and that's probably given them a little more pause before pushing the buy button."
Some investors may once again be setting their sights on stocks they believe are overvalued.
Full coverage: REUTERS 
WORLDWIDE: FINANCE / MARKETS  
Asian futures flat after Wall Street closes at record highs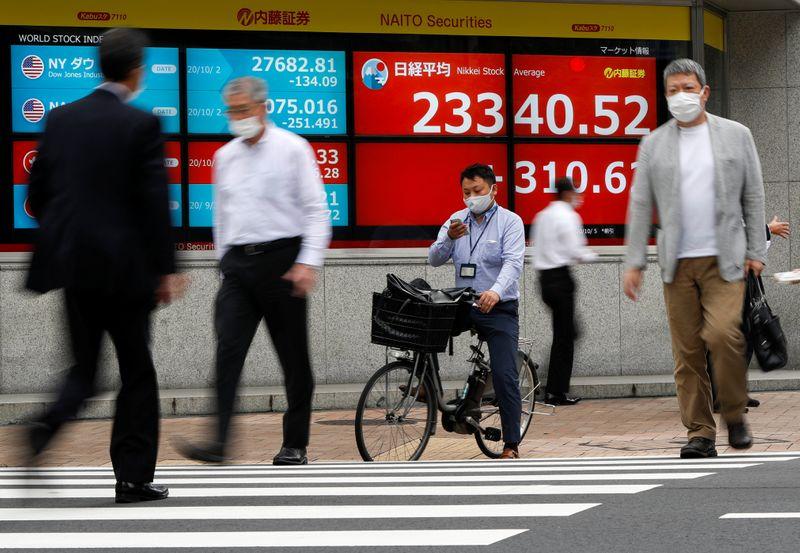 Asian futures were little changed in early trading after progress in vaccine distribution and a large U.S. stimulus program sent two major Wall Street indexes to record closing highs.
E-mini futures for the S&P 500 and Hong Kong's Hang Seng index futures were essentially flat while Japan's Nikkei 225 futures inched 0.1% higher.
The Australian S&P/ASX 200 index rose 0.9% in early trade.
Wall Street rallied for a fourth consecutive day on Thursday as Democrats pushed ahead with U.S. President Joe Biden's proposed $1.9 trillion stimulus plan without bipartisan support. Some investors expected the Department of Labor to release better-than-expected jobs data later on Friday.
"The U.S. is looking good on a relative basis, with rising inflation expectations, steeper yield curves, the U.S. vaccination rate is rising, and savings rates are declining," said Chris Weston, head research analyst at Pepperstone group.
Each of the major Wall Street indexes rose more than 1% on Thursday. The Nasdaq Composite Index and S&P 500 set record highs.
The Dow Jones Industrial Average rose 332.26 points, or 1.08%, to 31,055.86, the S&P 500 gained 41.57 points, or 1.09%, at 3,871.74 and the Nasdaq Composite added 167.20 points, or 1.23%, at 13,777.74.
MSCI's gauge of stocks across the globe gained 0.01%.
Full coverage: REUTERS 
Dollar outlook still dark, recent strength a blip: Reuters poll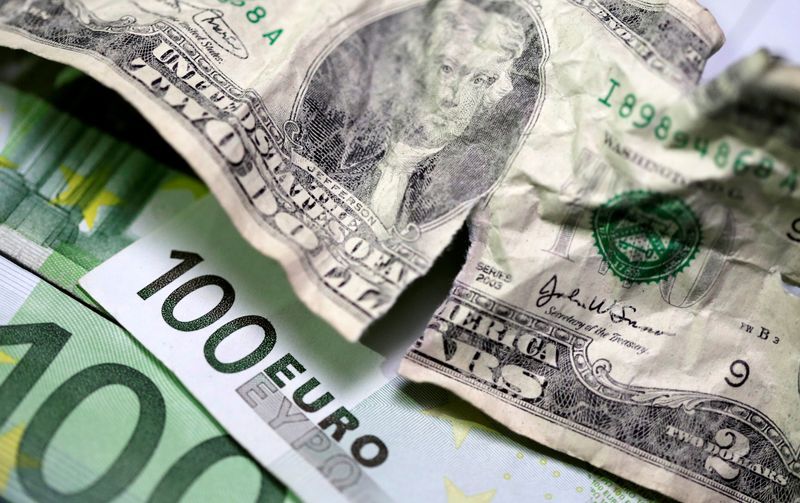 BENGALURU – The dollar's weakening trend is still in play, with the currency predicted to stay range-bound or fall in the next three months, according to a majority of strategists in a Reuters poll, suggesting the currency's recent strength was just a blip.
After a sell-off that began last year, the dollar rose in four of the past five weeks and was up over 1% for the year as traders reviewed heavy bets against the currency.
But all factors underpinning the dollar's strength were expected to be transient, according to the Feb. 1-4 poll of over 70 analysts. They kept their weak dollar predictions over the coming year largely unchanged from the January poll.
More than 85%, or 63 of 73 analysts responding to an additional question, expected the dollar to stay around current levels or decline over the next three months. Only 10 expected it to rise from here.
"There's a lot more downside for the dollar, and our longer-term perspective is for dollar weakness, not for dollar strength," said Steve Englander, head of global G10 FX research and North America macro strategy at Standard Chartered.
"The expectations investors came in with at the beginning of the year have ended up being derailed somewhat, but in this case we think temporarily."
Full coverage: REUTERS 
Oil rises on economic optimism, tightening supplies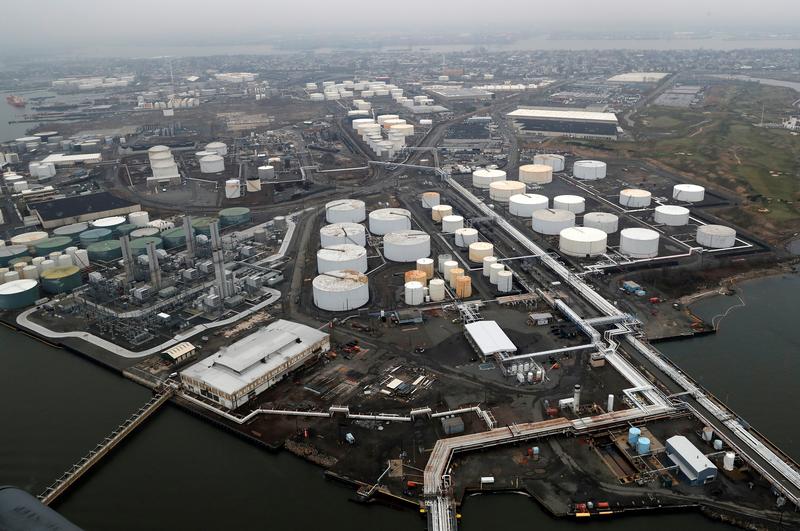 NEW YORK – Oil ticked up on Thursday on strong U.S. economic data, falling inventories and the OPEC+ decision to stick to its output cuts, but a stronger U.S. dollar limited the gains.
Brent crude settled at $58.84 a barrel, up 38 cents, having earlier hit its highest level since Feb. 21 at $59.04.
U.S. West Texas Intermediate (WTI) crude settled at $54 a barrel, rising 54 cents after reaching its highest settlement level in a year on Wednesday at $55.69.
Strong U.S. factory data and improving unemployment numbers helped boost oil prices, said John Kilduff, partner at Again Capital in New York.
"That helped, and given the broader situation with OPEC+, I would expect for this market to tighten up further," Kilduff said.
The U.S. Commerce Department said factory orders increased 1.1% after surging 1.3% in November, beating economists' expectations, while Labor Department data showed a drop in Americans filing new applications for unemployment benefits in the latest week. Investors were also expecting positive data from the government's comprehensive monthly employment report due on Friday.
The market was further bolstered by news that Democrats in the U.S. Congress took the first steps toward advancing President Joe Biden's proposed $1.9 trillion coronavirus aid plan.
Full coverage: REUTERS