WORLDWIDE: HEADLINES  
China sets modest GDP growth target as economy improves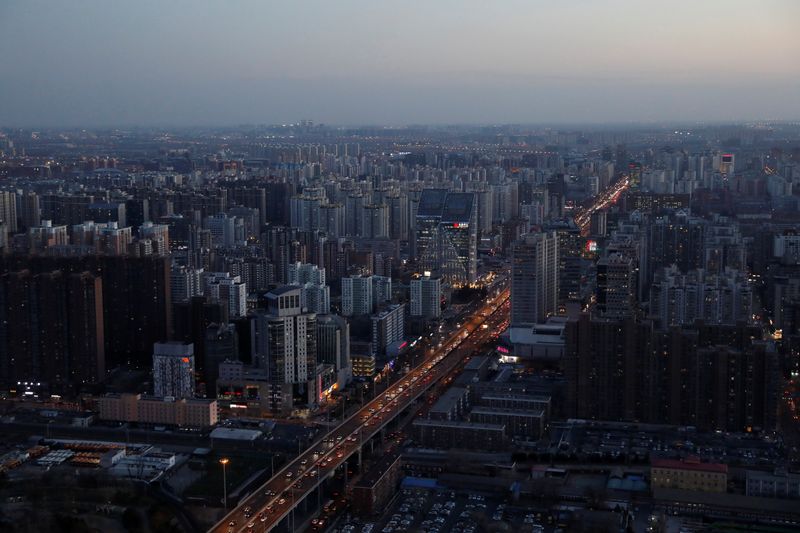 BEIJING – China on Friday set a modest annual economic growth target, at above 6%, and pledged to create more jobs in cities than last year, as the world's second-biggest economy emerged from a year disrupted by the effects of COVID-19.
In 2020, China dropped a gross domestic product growth target from the premier's work report for the first time since 2002 after the pandemic devastated its economy.
"As a general target, China's growth rate has been set at over 6% for this year," Premier Li Keqiang said in his 2021 work report. "In setting this target, we have taken into account the recovery of economic activity."
China's GDP expanded 2.3% last year, the only major economy to see growth.
But the 2021 target was significantly below the consensus of analysts, who expect growth could beat 8% this year. Chinese shares fell.
"If sequential growth averages zero from Q1 to Q4 this year, we will get around 6.1% annual growth this year," Nomura said in a note.
"Beijing does not want to set a growth target too close to 8.0% as it does not want to slash the growth target next year."
Aninda Mitra, senior sovereign analyst at BNY Mellon Investment Management, said the modest growth target will allow the authorities to emphasise the quality of growth rather than its quantity.
"In the aftermath of the pandemic, a low bar should allow most provinces to cross the hurdle without over-stretching themselves financially," Mitra said.
In line with an improving economy, the government is targeting a 2021 budget deficit of around 3.2% of GDP, less than a goal of above 3.6% last year.
Full coverage: REUTERS  
Listings boom, trading frenzy fuel record 2020 for investment banks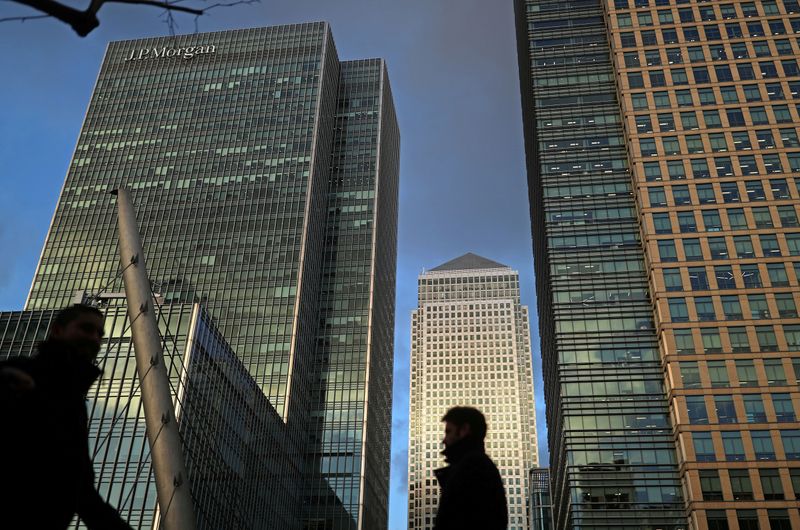 LONDON – A surge in blank-cheque investment vehicle fundraising and frantic pandemic-related trading in 2020 boosted investment banks' income by a record 28% from the year before, a report showed on Friday.
Revenues for the 12 largest investment banks tracked in research firm Coalition Greenwich's index rose to $194 billion, the highest annual total for the industry since the survey began around a decade ago.
The trading bonanza showed how Wall Street and European banks benefited as the COVID-19 pandemic sparked global government and central bank action, upending asset prices and sending investors scrambling for safe havens.
Later in the year banks feasted on the craze for so-called blank-cheque or special purpose acquisition companies (SPACs), which raise money to acquire another company without specifying which one to their investors in advance.
Just one part of a listings boom which also included more traditional initial public offerings (IPOs), SPACs raised a record $82 billion last year and the trend has been gathering steam in 2021, boosting fee income for banks organising the deals.
Fixed income, currency and commodities (FICC) income rose 41% year-on-year, the Coalition report said, with commodities revenues hitting record levels as investors sought safe havens in precious metals and as oil prices surged later in the year.
Central Bank intervention to stimulate flatlining pandemic-hit economies also drove strong trading in credit products, except for more complex structured debt which risk-averse investors largely shunned.
In equities, derivatives volumes hit their highest level in a decade, Coalition said, but again more complex structured products underperformed as companies axing dividends in the first half of the year hit derivatives tied to such payouts.
Full coverage: REUTERS 
WORLDWIDE: FINANCE / MARKETS 
Oil extends gains on OPEC+ supply restraint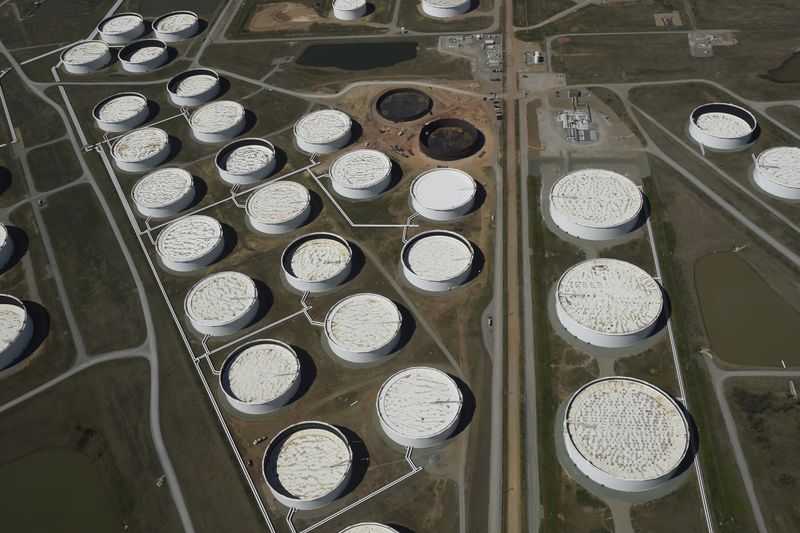 MELBOURNE – Oil prices rose early on Friday, adding to big gains overnight after OPEC and its allies agreed to not increase supply in April as they await a more solid recovery in demand from the coronavirus pandemic.
U.S. West Texas Intermediate (WTI) crude futures climbed 17 cents, or 0.3%, to $64.00 at 0128 GMT, holding below a 13-month high hit on Thursday.
Brent crude rose 10 cents, or 0.2%, to $66.84 a barrel, but down from a high of $67.75 hit on Thursday.
Both contracts soared more than 4% on Thursday after the Organization of the Petroleum Exporting Countries and allies, together called OPEC+, extended oil output curbs into April, with small exemptions to Russia and Kazakhstan.
"It just goes to show how much of a surprise the OPEC+ discipline is," said Michael McCarthy, chief market strategist at CMC Markets.
"What makes the gain even more impressive is that it comes against a risk-off backdrop and a higher U.S. dollar," he said.
Oil prices usually fall when the dollar rises as a higher greenback makes oil more expensive for buyers with other currencies.
Investors were surprised that Saudi Arabia had decided to maintain its voluntary cut of 1 million barrels per day through April even after oil prices rallied over the past two months.
Full coverage: REUTERS 
Rising bond yields, dollar slug Asian shares, yen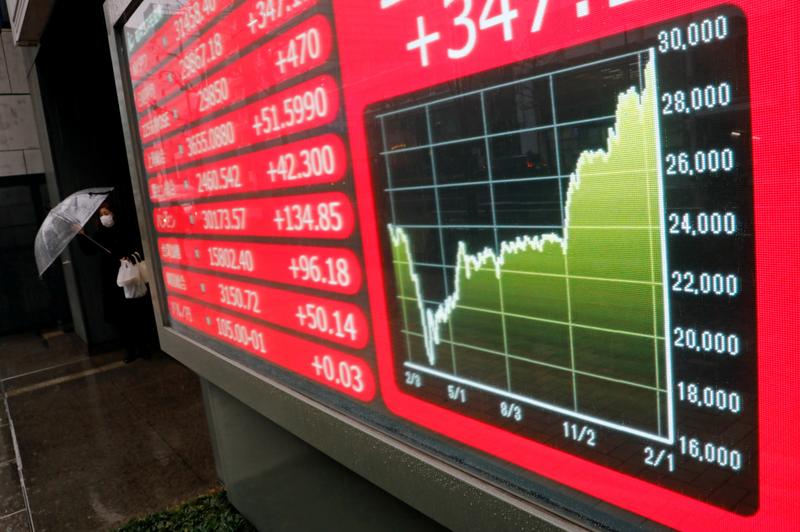 NEW YORK – Asian stocks skidded on Friday as rising U.S. Treasury yields again rattled equity investors while hoisting the dollar to a three-month high, which in turn dragged the Japanese yen to an eight-month trough.
Energy markets were not spared the volatility either, with oil prices surging more than 5% overnight to their highest in over a year, after OPEC and its allies agreed to keep production unchanged into April as demand recovery from the coronavirus pandemic was still fragile. [O/R]
In early Friday trade, Australian stocks shed 1%, Japan's Nikkei share average lost 0.7%, shares in Seoul fell 0.24% and E-Mini S&P futures were a touch lower at 0.04%.
U.S. stocks had dropped sharply on Thursday after Federal Reserve Chair Jerome Powell disappointed some investors by not indicating that the Fed might step up purchases of long-term bonds to hold down longer-term interest rates.
The tech-heavy Nasdaq Composite tumbled 2.1%, taking it down about 10% from its record closing high on Feb. 12 and putting it in correction territory. [.N]
Even though Powell made it clear that the Fed was not close to changing its ultra-loose monetary policy stance anytime soon, some analysts still worried rising Treasury yields could herald higher borrowing costs, thereby limiting the fragile U.S. economic recovery.
Full coverage: REUTERS 
Dollar ascendant as Powell stays dovish course; risk currencies slide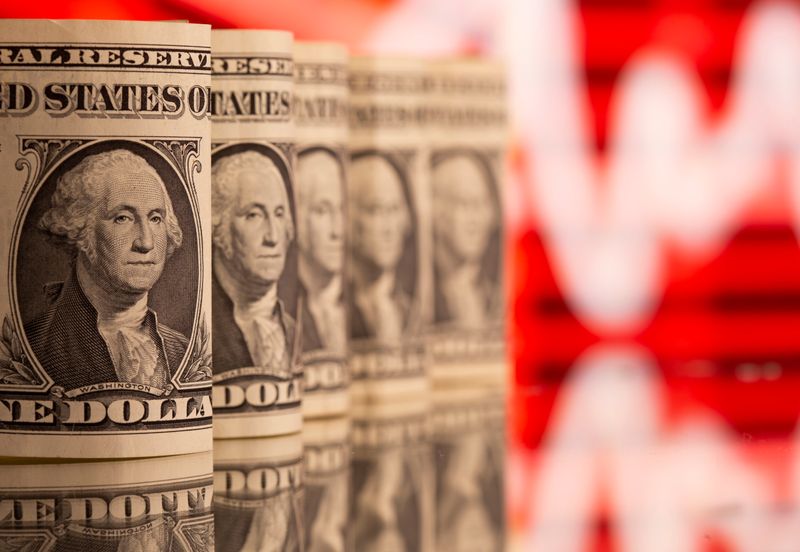 TOKYO – The dollar held firmly near three-month highs on Friday after surging overnight as Federal Reserve Chair Jerome Powell stuck with dovish rhetoric despite a recent spike in bond market volatility.
The U.S. currency soared the most in a month after Powell said the violent sell-off in Treasuries last week was "notable and caught my attention" but was not "disorderly" or likely to push long-term rates so high the Fed might have to intervene more forcefully.
Instead, he reiterated a commitment to maintain ultra-easy monetary policy until the economy is "very far along the road to recovery."
Powell's remarks reignited selling in Treasuries, with the benchmark 10-year Treasury yield jumping back above 1.5% and rising as high as 1.5830% in Asia. Last week, it had soared to a three-month top of 1.614%.
Riskier currencies including the Australian and New Zealand dollars slid along with stocks as investor sentiment again turned sour.
"Quite a night for market volatility, with the bond market the centre of attention," Ray Attrill, head of forex strategy at National Australia Bank in Sydney, wrote in a client note.
"The market was seemingly looking for Powell to push back harder on the recent increase in yields."
The dollar index was little changed at 91.660 early in the Asian session after gaining 0.7% overnight.
The euro slipped 0.1% to $1.19635, a one-month low, following a 0.7% slump overnight.
The dollar eased slightly to 107.835 yen, but remained near the multi-month high at the cusp of 108 touched during Thursday's 0.9% surge.
The safe-haven dollar has been supported both by the higher Treasury yields themselves, and the upswing in risk aversion the bond rout has fomented.
The Aussie weakened 0.3% to $0.7705, extending Thursday's 0.7% drop. The kiwi fell 0.2%, adding to its 0.8% slide overnight.
Full coverage: REUTERS