WORLDWIDE: HEADLINES  
China issues new anti-monopoly rules targeting its tech giants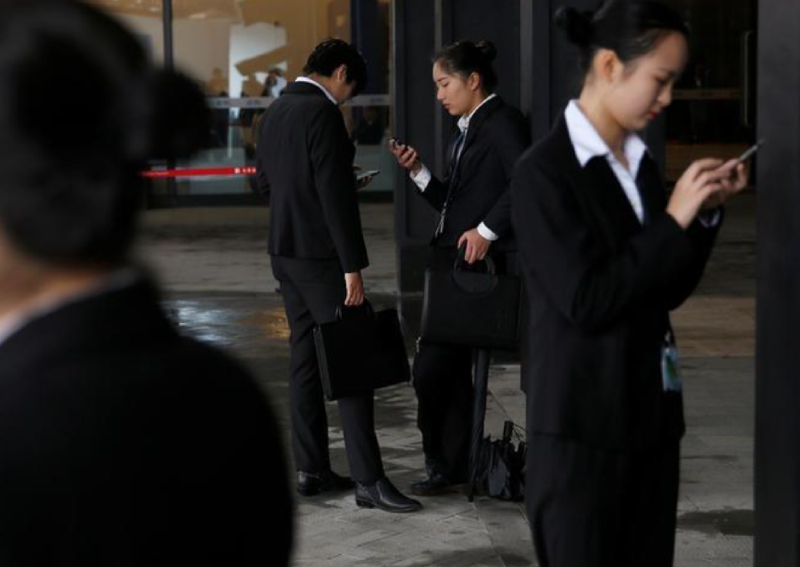 BEIJING – China's market regulator released new anti-monopoly guidelines on Sunday that target internet platforms, tightening existing restrictions faced by the country's tech giants.
The new rules formalise an earlier anti-monopoly draft law released in November and clarify a series of monopolistic practices that regulators plan to crack down on.
The guidelines are expected to put new pressure on the country's leading internet services, including e-commerce sites such as Alibaba Group's Taobao and Tmall marketplaces or JD.com. They will also cover payment services like Ant Group's Alipay or Tencent Holding's WeChat Pay.
The rules, issued by the State Administration for Market Regulation (SAMR) on its website, bar companies from a range of behaviour, including forcing merchants to choose between the country's top internet players, a long-time practice in the market.
SAMR said the latest guidelines would "stop monopolistic behaviours in the platform economy and protect fair competition in the market."
The notice also said it will stop companies from price fixing, restricting technologies and using data and algorithms to manipulate the market.
Full coverage: REUTERS  
Japan's economic recovery from pandemic likely stalled in fourth quarter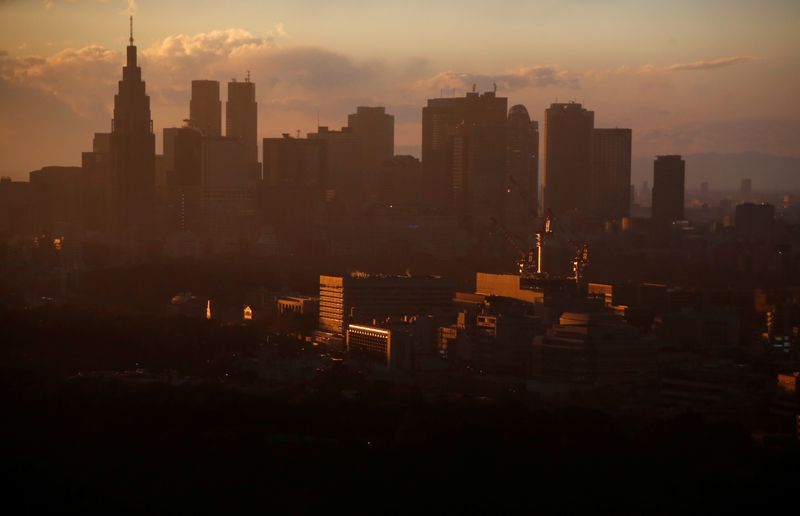 TOKYO – Japan's economic growth likely moderated in October-December after rebounding from its worst postwar recession earlier in 2020, a Reuters poll showed, a sign households and companies have yet to recover from the coronavirus pandemic's huge hit.
A state of emergency rolled out in January has inflicted further pain on consumption, stoking fears of another economic slump that could push Japan back into deflation.
Analysts polled by Reuters expect the economy to have marked a quarter-on-quarter expansion of 2.3% in October-December, as improving exports made up for some of the weakness in consumption.
However, that would be much slower than a 5.3% jump in the third quarter, when the lifting of the previous state of emergency helped the economy emerge from its worst postwar slump in the April-June quarter.
"Consumption, especially service spending, will continue to decline while restrictions apply on economic activity," said Masato Koike, an economist at Dai-ichi Life Research Institute.
"A slump in January-March consumption is unavoidable."
Full coverage: REUTERS   
Hedge funds bet on oil's 'big comeback' after pandemic hobbles producers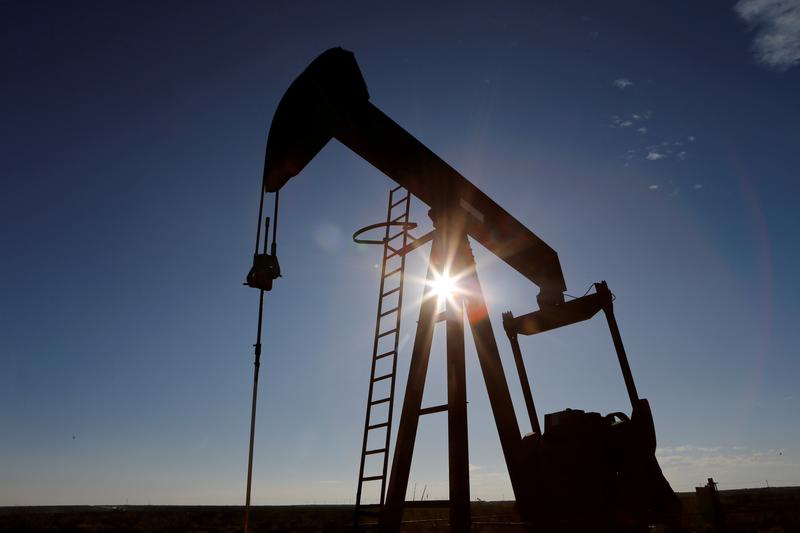 TORONTO – Hedge funds are turning bullish on oil once again, betting the pandemic and investors' environmental focus has severely damaged companies' ability to ramp up production.
Such limitations on supply would push prices to multi-year highs and keep them there for two years or more, several hedge funds said.
The view is a reversal for hedge funds, which shorted the oil sector in the lead-up to global shutdowns, landing energy focused hedge funds gains of 26.8% in 2020, according to data from eVestment. By virtue of their fast-moving strategies, hedge funds are quick to spot new trends.
Global oil benchmark Brent has jumped 59% since early November when news of successful vaccines emerged, after COVID-19 travel curbs and lockdowns last year hammered fuel demand and collapsed oil prices. Last week it hit pre-pandemic levels close to $60 a barrel.
U.S. crude has climbed 54% to around $57 per barrel during the same period.
"By the summer, the vaccine should be widely provided and just in time for summer travel and I think things are going to go gangbusters," said David D. Tawil, co-founder at New York-based event-driven hedge fund, Maglan Capital, and interim CEO of Centaurus Energy.
Tawil predicted prices of $70 to $80 a barrel for Brent by the end of 2021 and is investing long independent oil and gas producers.
Hedge funds' bullish bets come despite the International Energy Agency warning in January a spike in new coronavirus cases will hamper oil demand this year, and a slow economic recovery would delay a full rebound in world energy demand to 2025.
Full coverage: REUTERS    
WORLDWIDE: FINANCE / MARKETS  
Asian shares, oil buoyant on economic revival hopes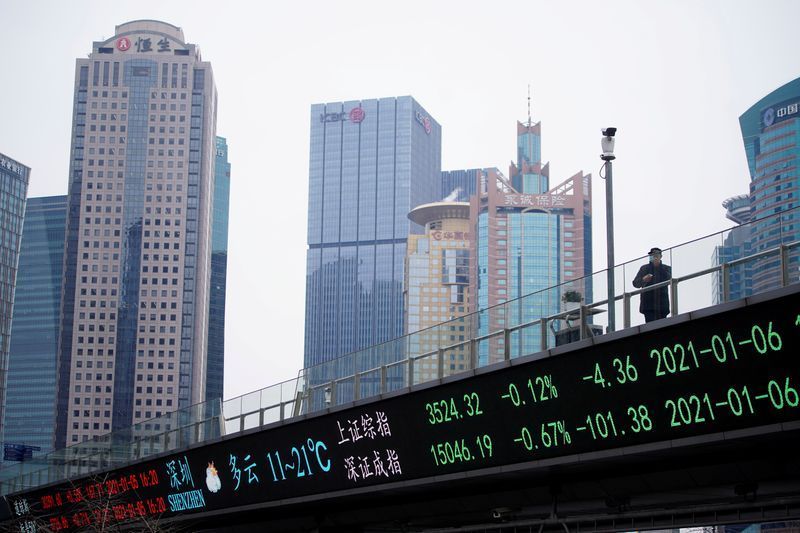 SYDNEY – Asian shares hovered near record highs on Monday while oil edged closer to $60 a barrel on hopes a $1.9 trillion COVID-19 aid package will be passed by U.S. lawmakers as soon as this month just as coronavirus vaccines are being rolled out globally.
MSCI's broadest index of Asia-Pacific shares outside Japan was last up 0.3% at 717.2 after climbing as high as 730.16 late last month.
Japan's Nikkei jumped 2% while Australian shares advanced 0.8% led by technology and mining shares. Chinese shares were mildly positive with the blue-chip CSI300 index up 0.1%.
E-mini futures for the S&P 500 added 0.4% in early Asian trading.
Hopes of a quicker economic revival and supply curbs by producer group OPEC and its allies pushed oil to its highest level in a year as it edged near $60 a barrel.
Global equity markets have scaled record highs in recent days on hopes of faster economic revival led by successful vaccine rollouts and expectations of a large U.S. pandemic relief package.
On Friday, the Nasdaq and S&P 500 hit all-time highs on stronger-than-expected corporate results in the fourth quarter and as companies were on track to post earnings growth for the first quarter instead of a decline.
Full coverage: REUTERS   
Brent approaches $60/bbl as supply cuts, stimulus hopes lift prices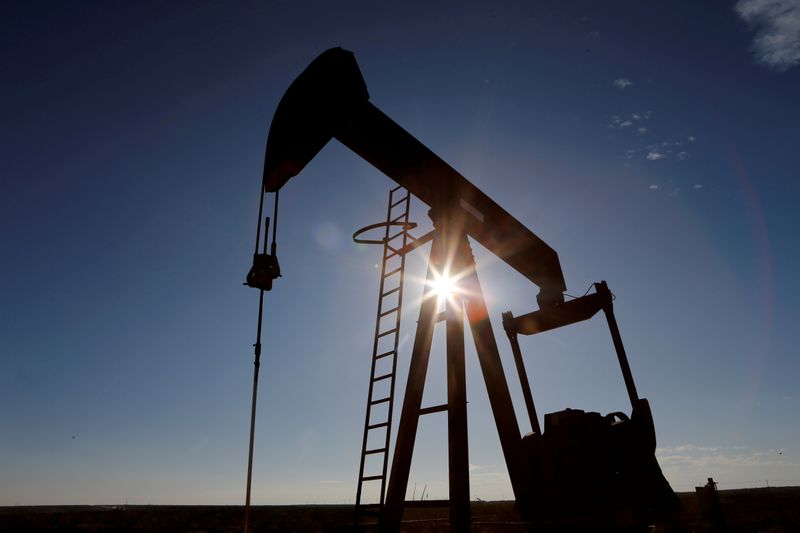 SINGAPORE- Oil prices rose on Monday, with Brent futures nearing $60 a barrel, boosted by supply cuts among key producers and hopes for further U.S. economic stimulus measures to boost demand.
Brent crude for April touched a high of $59.95 a barrel and was at $59.85 by 0041 GMT, up 51 cents, or 0.9%. Front-month prices last hit $60 on Feb. 20, 2020.
U.S. West Texas Intermediate crude futures advanced 54 cents, or 1%, to $57.39 a barrel, the highest since January last year.
"A weak U.S. jobs report boosted hopes of further stimulus measures," ANZ analysts said, adding that energy products and industrial metals benefited from an increased appetite for risk among investors.
A weaker dollar against most currencies on Monday also supported commodities, with dollar-denominated commodities becoming more affordable to holders of other currencies.
Meanwhile Saudi Arabia's pledge of extra supply cuts in February and March on the back of reductions by other members of the Organization of the Petroleum Exporting Countries and its allies, including Russia, is helping to balance global markets.
Full coverage: REUTERS    
Dollar nurses losses as U.S. economic doubts undercut rally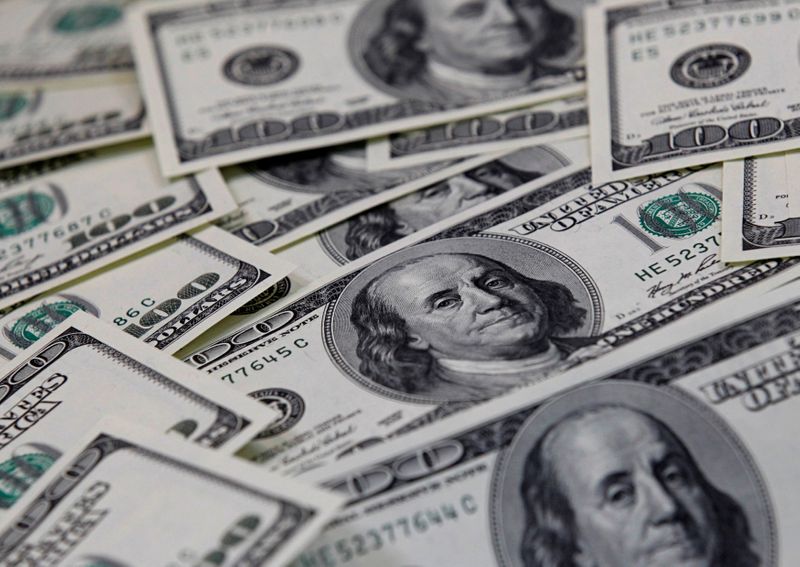 TOKYO- The dollar nursed losses against most currencies on Monday as disappointing U.S. jobs data caused some investors to scale back bets on a rebound in the greenback.
The euro held gains versus the dollar but faces a test later on Monday with data that is expected to show German industrial output growth slowed at the end of last year.
Speculators have been reducing short positions in the dollar, but some analysts say better U.S. economic data and continued progress in fighting the coronavirus pandemic will be needed for further dollar gains.
"Soft non-farm payrolls has really pulled the ladder out from under the dollar," said Yukio Ishizuki, foreign exchange strategist at Daiwa Securities.
"Now the markets are questioning whether the dollar can rise any further. A lot depends on the coronavirus, but we also need to know when U.S. fiscal stimulus will pass."
Against the euro, the dollar traded at $1.2048 after a 0.7% slump on Friday.
The British pound bought $1.3736, close to an almost three-year high.
The dollar was quoted at 105.38 yen, having pulled back from a three-month high reached on Friday.
The U.S. economy created fewer jobs than expected in January while job losses the previous month were deeper than initially reported, data at the end of last week showed.
The release of U.S. consumer prices and consumer sentiment later this week will help determine whether a recent rise in inflation expectations and Treasury yields was justified.
Full coverage: REUTERS