WORLDWIDE: HEADLINES  
Reddit's valuation doubles to $6 billion after new $250 million funding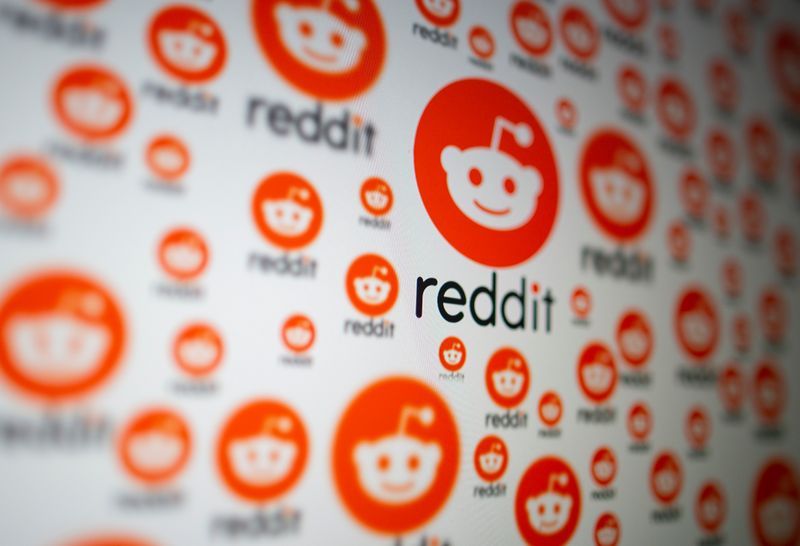 Reddit Inc, which has been at the heart of a recent social media-driven retail trading frenzy, said on Monday it raised more than $250 million in a new round of funding that doubled its valuation to $6 billion.
The social media company was valued at $3 billion following a funding round in February 2019.
"We decided that now was the right opportunity to make strategic investments in Reddit including video, advertising, consumer products, and expanding into international markets," the company said in a blog post. (bit.ly/3p37uC3)
Reddit Chief Executive Officer Steve Huffman told the Wall Street Journal it is a good market to raise funds. (on.wsj.com/2N5U62)
"Valuations are very high right now. It never hurts to raise money when there's an opportunity to do so and Reddit had a strong year," Huffman said, according to the WSJ report.
Reddit, which has more than 50 million daily active users, said in the blog post that advertising revenue rose 90% in the last quarter from a year earlier.
Full coverage: REUTERS 
Tencent bolsters defenses for core businesses as ByteDance muscles into its turf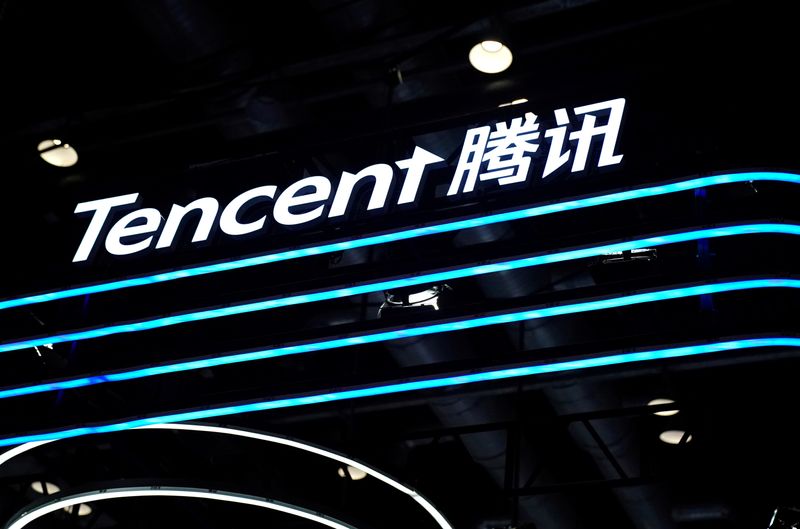 HONG KONG/SHANGHAI- Tencent Holdings Ltd may be the world's largest gaming company and a Chinese internet powerhouse worth more than $900 billion, but it's also spooked.
Rapidly growing ByteDance, the owner of TikTok and the similar Chinese short video platform Douyin, has made sizeable inroads into business areas Tencent holds dear – including ads, gaming, livestreaming, social media and office software.
That has forced Tencent over the past year to become less of absent parent and much more hands-on with some of the 800-plus companies it has invested in, sources at Tencent and its portfolio firms told Reuters.
It is now helping key firms revamp their business models to head off ByteDance while coaxing them to stop competing with each other, the sources said.
To buttress its core gaming division, the Shenzhen-based company has also stepped up acquisitions and the development of casual games.
"ByteDance is pressing hard so as a defensive strategy, Tencent has to go on the offensive and at the same time exert more influence on portfolio companies to form a line of defence," said a Tencent executive.
The executive, like other sources for this article, declined to be identified as he was not authorised to speak to media on the matter.
Full coverage: REUTERS 
WORLDWIDE: FINANCE / MARKETS  
Stocks, oil rise in Asia after U.S. records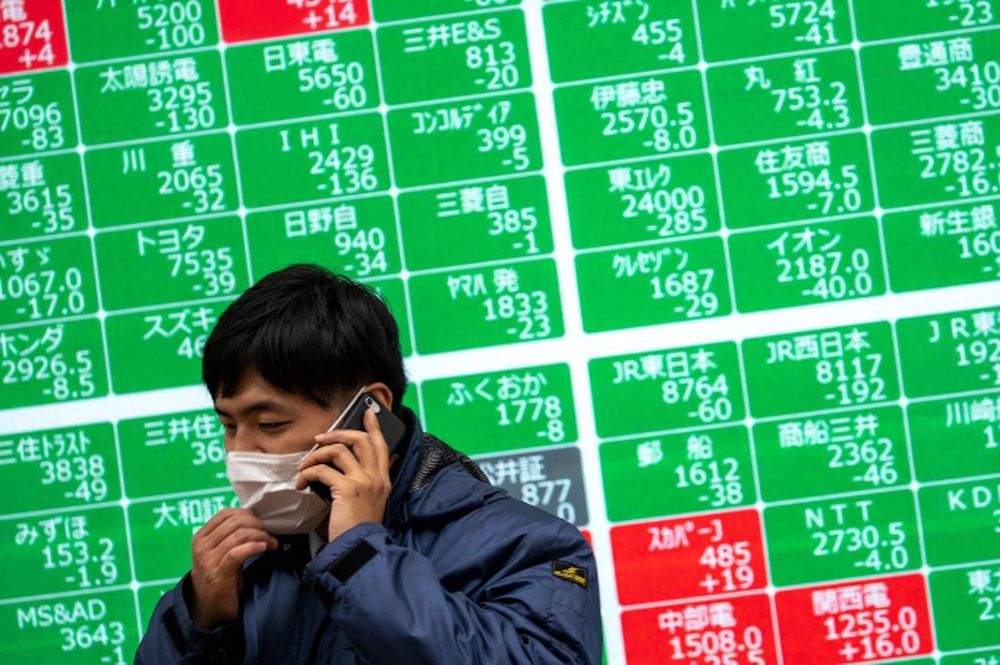 Asian stock markets rose on Tuesday after a record-setting day on Wall Street, while Bitcoin paused for breath after an overnight endorsement from Tesla Inc sent the cryptocurrency up 20%.
Oil also hit 13-month highs, helped by rising optimism about a return in fuel demand.
MSCI's broadest index of Asia-Pacific shares outside Japan was last up 0.32 % at 721.53 after climbing as high as 730.16 late last month.
Korea was an early riser, up 0.92% while Chinese blue chips rose 0.49% and Hong Kong nudged up 0.24%.
Japan's Nikkei .N225 was up 0.36% and e-mini futures for the S&P 500 were up 0.5%.
The early action came after another day of so-called reflation trades around the world, in which global markets bid up stocks, oil and gold while U.S. Treasury yields held near 11-month highs.
"Reflation on the back of U.S. fiscal stimulus and positive vaccine news remains the major theme for markets," strategists at National Australia Bank wrote.
Expectations have been building that inflation would pick up as governments and central banks continue massive spending and easy money policies until officials are certain that their economies will recover from the coronavirus pandemic.
Full coverage: REUTERS 
Oil climbs to 13-month highs, as supply cuts, demand optimism support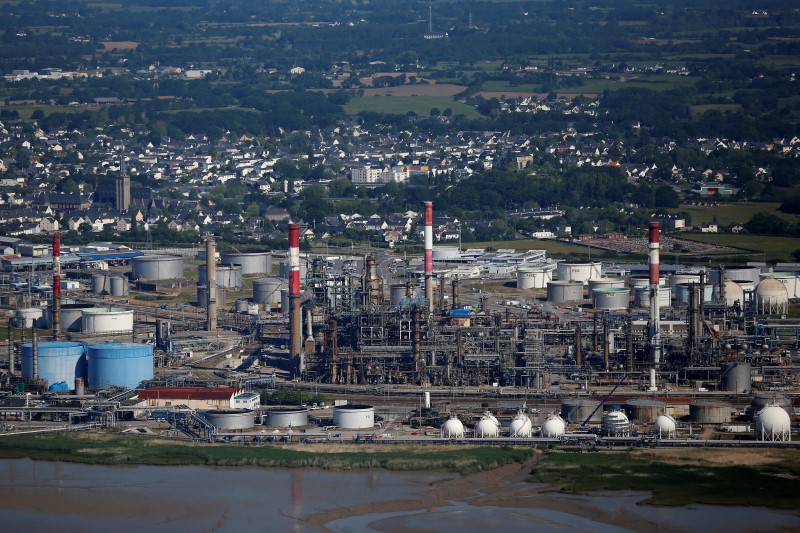 SINGAPORE – Oil prices edged up on Tuesday to their highest in 13 months as supply cuts by major producers and optimism over fuel demand recovery support energy markets.
Brent crude futures for April gained 29 cents, or 0.5%, to $60.85 a barrel by 0246 GMT. U.S. West Texas Intermediate crude (WTI) for March was at $58.25 a barrel, up 28 cents, or 0.5%.
Both Brent and WTI are at their highest since January 2020. Front-month prices for both contracts are up for the seventh session on Tuesday, the longest win streak since January 2019.
Additional supply reductions by top exporter Saudi Arabia in February and March, on top of cuts by producers in the Organization of the Petroleum Exporting Countries and their allies, are tightening supplies and balancing global markets.
Investors are also pinning hopes on oil demand recovery when COVID-19 vaccines take effect. A weak dollar has also helped shored up prices of commodities.
"Progress on U.S. stimulus and optimism around the roll-out and effect of vaccines across the remainder of 2021 and a slightly weaker USD help the view (for a recovery) albeit there was mixed news on the impact of the current vaccines formulated on the emerging South African variant," Stephen Innes, chief global markets strategist at brokerage Axi.
Full coverage: REUTERS 
Dollar shackled by doubts over U.S. recovery; bitcoin tops $47,000 for first time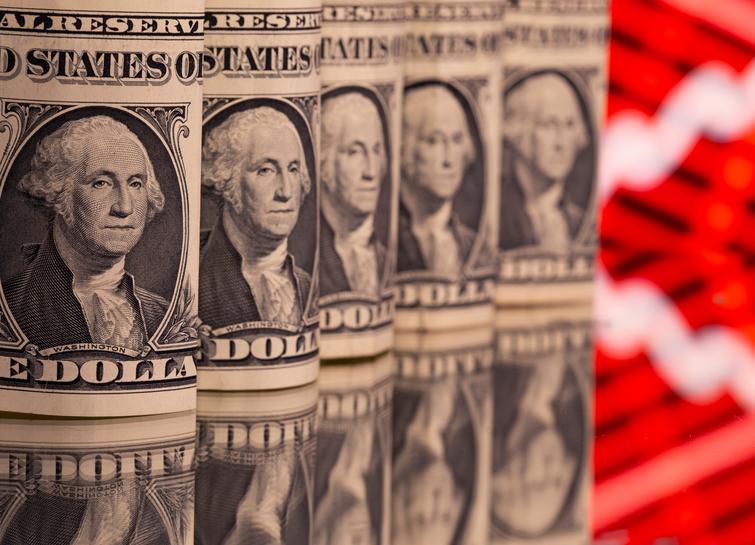 TOKYO – The dollar languished near its lowest in a week on Tuesday as investors began entertaining doubts about the scale of a recent rally driven by expectations of a faster pandemic recovery in the United States than elsewhere.
The spotlight remained on bitcoin as it reached a record above $47,000, building on a nearly 20% surge overnight that was the biggest since 2017, after Tesla Inc announced a $1.5 billion investment in the digital asset.
The dollar index against a basket of major currencies has vacillated around 91 since disappointing U.S. jobs data on Friday knocked the wind out of a two-week run that had lifted it to a more than two-month high of 91.6. It last traded at 90.935.
Investors had pushed up the greenback thanks to a faster U.S. vaccine rollout relative to most other countries, and as Democrats moved to fast-track President Joe Biden's $1.9 trillion COVID-19 relief package.
Many analysts, though, see that massive fiscal spending coupled with continued ultra-easy Federal Reserve monetary policy dragging down the dollar in the longer term.
"The bottom line is a large stimulus is highly likely to pass soon, exacerbating the widening in the U.S. current account deficit, and weighing on the USD," Commonwealth Bank of Australia currency analyst Joseph Capurso said in a client note.
Europe's "lagging" vaccination program will cap the euro near-term but the continent should catch up by the summer, after which the single currency could rally to $1.28 for the first time since 2014, he said.
The euro was little changed at $1.2055 in early Asian trading on Tuesday, up from the two-month low of $1.9520 touched Friday.
The dollar was mostly flat at 105.21 yen, after climbing to 105.765 at the end of last week for the first time since October.
Full coverage: REUTERS