WORLDWIDE: HEADLINES 
Tesla rival Rivian aims for IPO this year: Bloomberg News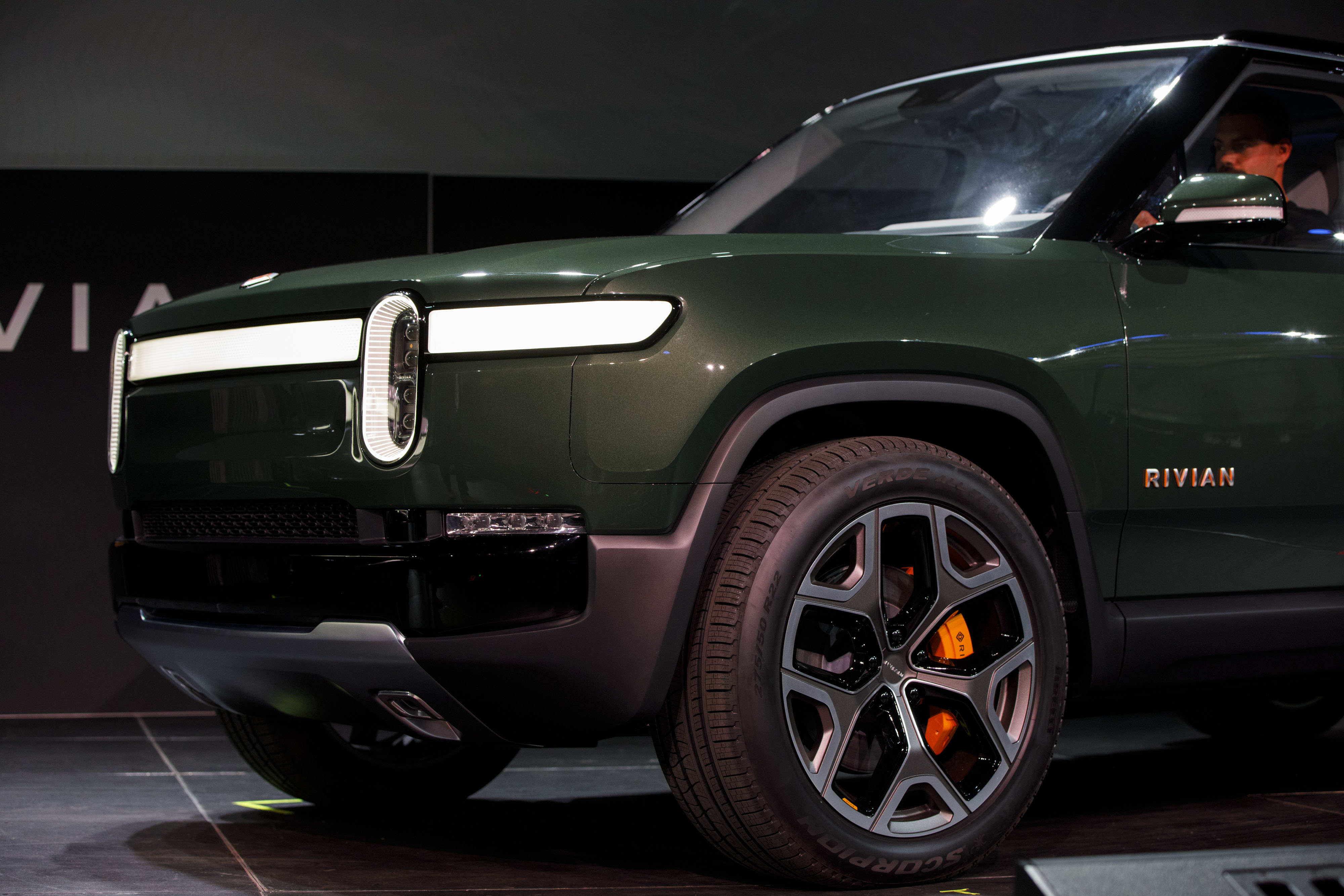 Electric-vehicle startup Rivian, which is backed by Amazon.com Inc and Ford Motor Co, is looking to go public as soon as September at a valuation of about $50 billion or more, Bloomberg News reported on Tuesday.
Rivian has been in talks with bankers about its plans, but the company's timeline for an initial public offering isn't final and a listing could happen later in the year or next year, Bloomberg News reported, citing people familiar with the matter. (bloom.bg/3rAVglC)
The company declined to comment.
Rivian, which aims to put an electric pickup and SUV in production this year, announced last month a $2.65-billion investment round led by T. Rowe Price. The startup has said it has raised $8 billion since the start of 2019.
The company's deliveries of pickups would start in June, while those of SUVs would begin in August. Launch editions of the vehicles are priced at $75,000 and $77,500, respectively, with a 300-mile (480 km) driving range for both.
In 2019, Amazon ordered 100,000 electric vans from Rivian. The first Amazon vehicles go into production at Rivian's factory in Normal, Illinois in late 2021, with all deliveries to be completed by 2024.
Rivian plans to follow those products with smaller models targeted at China and Europe, founder and Chief Executive Officer R.J. Scaringe told Reuters in November.
Full coverage: REUTERS  
Nasdaq sets another closing high amid stock rotation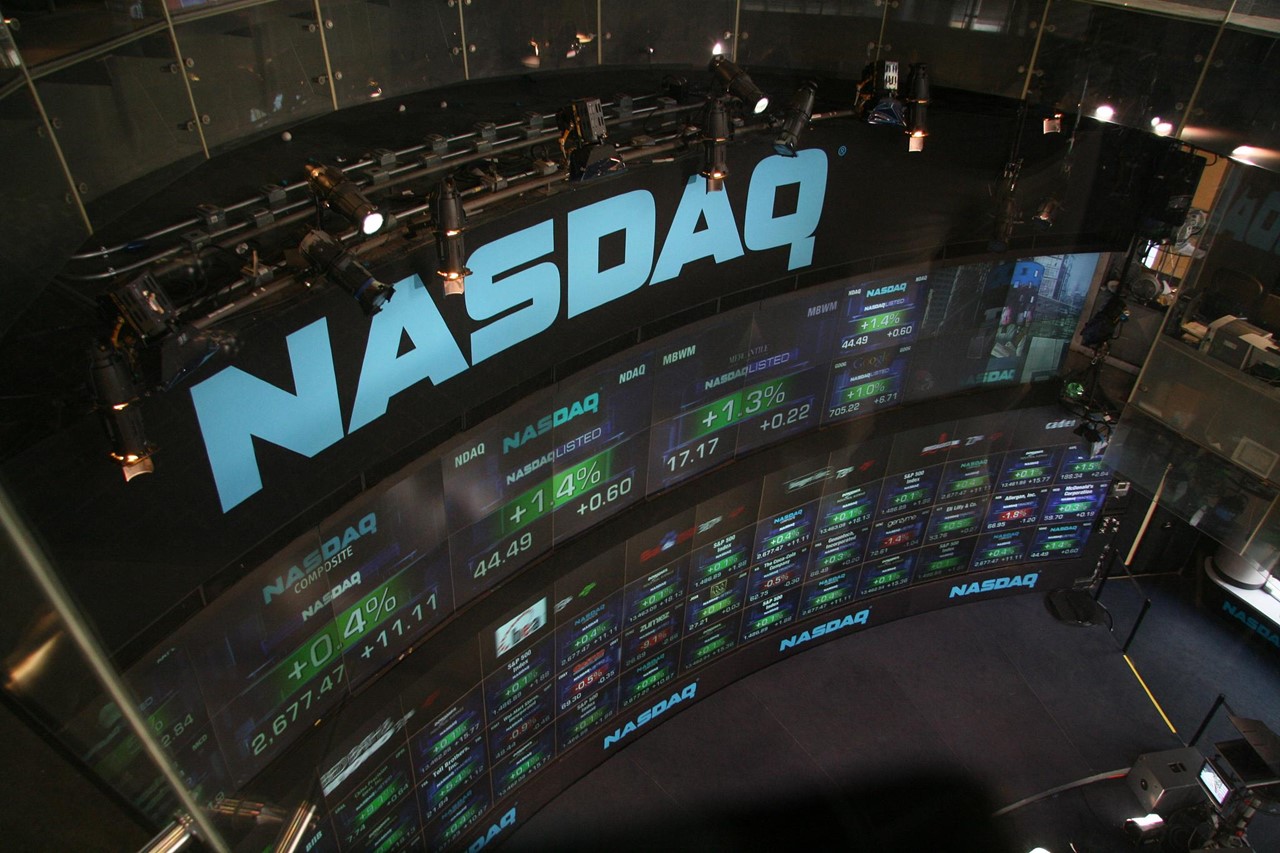 The Nasdaq scaled a new closing high on Tuesday, but the broad market barely missed eking out a seventh day of gains as investors rotated out of large-cap tech names into other sectors expected to benefit from a proposed $1.9 trillion U.S. stimulus bill.
The tech-heavy Nasdaq hit an all-time high early in the session on gains in Apple Inc, Amazon.com Inc and Google-parent Alphabet Inc, which later turned lower amid a shift in portfolio allocations.
The NYSE FANG+TM index, which includes Facebook Inc, Netflix Inc and Tesla Inc, rose to an all-time high.
With the number of U.S. COVID-19 cases falling and expectations the stimulus package will be approved in Congress, investors are hard-pressed to find significant negatives, said Michael James, managing director of equity trading at Wedbush Securities in Los Angeles.
"You're not seeing money coming out of the market and going into cash," James said. "You're seeing money coming out of one sector and being rotated into another sector to maintain an overall long bias."
Largely upbeat corporate earnings, along with monetary and fiscal support, powered the major U.S. stock indexes to successive record highs the past six days. Both the Dow and S&P narrowly missed closing higher, along with the Nasdaq.
Full coverage: REUTERS 
WORLDWIDE: FINANCE / MARKETS 
Dollar wallows at two-week low; bitcoin steadies after surge past $48,000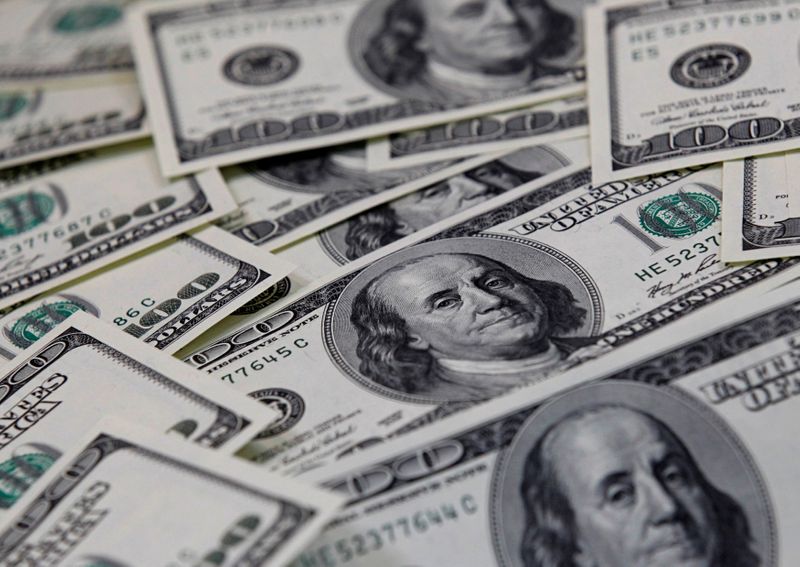 TOKYO – The dollar traded near two-week lows as demand for safer assets ebbed on Wednesday, with traders looking ahead to an expected recovery from the COVID-19 pandemic this year, driven by massive fiscal and monetary stimulus.
Bitcoin consolidated around $46,500 after reaching a new high at $48,216 overnight following Tesla's disclosure of a $1.5 billion investment in the leading cryptocurrency.
"The economic outlook for the year, according to market consensus, appears to be buoyant," said Michael McCarthy, chief strategist at CMC Markets in Sydney, pointing to the weaker dollar.
"Sentiment and positioning are key drivers of the market right now."
Traditionally viewed as a safe haven, the dollar has sunk against major peers as optimism over monetary and fiscal support from policymakers, robust corporate earnings and the prospect that coronavirus vaccines could hasten a return to normality in the United States and elsewhere have bolstered risk sentiment.
The dollar index edged higher to 90.509 early in the Asian session on Wednesday, following a two-day loss that took it as low as 90.427 for the first time this month.
There has been a tug-of-war among traders over the impact on the dollar of President Joe Biden's planned $1.9 trillion fiscal stimulus package.
On one hand, it should speed a U.S. recovery relative to other countries, bolstering the currency; on the other, it is a major driver in a global reflation narrative that should lift riskier assets at the dollar's expense.
After a strong start to the year for the greenback, the latter view appears to be regaining sway — with last week's U.S. jobs data providing the turning point, according to Westpac analysts.
Full coverage: REUTERS 
Oil prices extend rally after surprise fall in U.S. stocks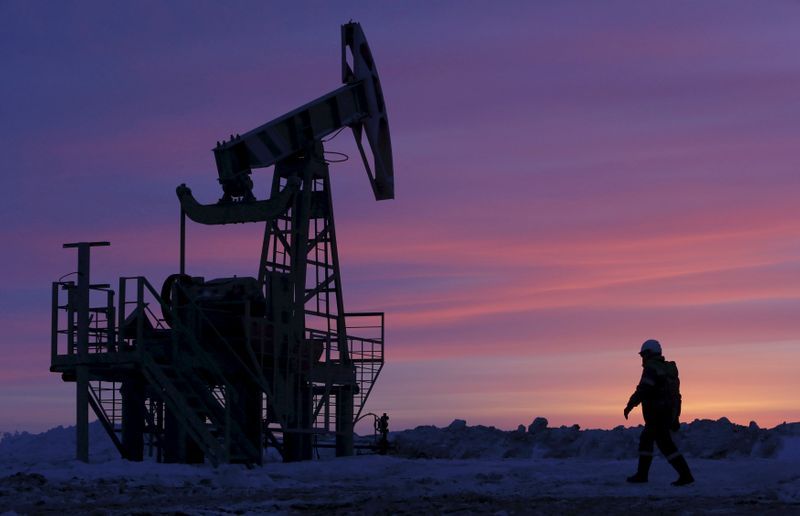 TOKYO – Oil prices rose again on Wednesday, extending their more than week-long rally after industry data showing a fall in U.S. crude oil stocks added to optimism about an expected rise in global fuel demand.
Brent crude was up by 11 cents, or 0.2%, at $61.20 by 0110 GMT after rising nearly 1% on Tuesday, when it touched a 13-month high. U.S. crude added 2 cents to $58.28.
Crude inventories fell by 3.5 million barrels in the week to Feb. 5 to about 474.1 million barrels, data from the American Petroleum Institute showed on Tuesday.
That compared with analysts' expectations in a Reuters poll for an increase of 985,000 barrels. Official Energy Information Administration (EIA) data is due at 1530 GMT on Wednesday.
"A reading similar to the one reported by the API would likely continue to provide support to the market," ING Economics said in a note.
Crude oil stocks at the Cushing, Oklahoma, delivery point dropped by 1.4 million barrels, API said.
Still, inventories of gasoline rose, gaining by 4.8 million barrels, compared with analysts' forecasts in a Reuters poll for a build of 1.8 million barrels. Official data is due later on Wednesday.
Oil prices have rallied since November as governments kicked off vaccination drives for COVID-19, while putting in place large stimulus packages to boost economic activity.
Full coverage: REUTERS 
Asian stocks make cautious gains after patchy Wall St. rally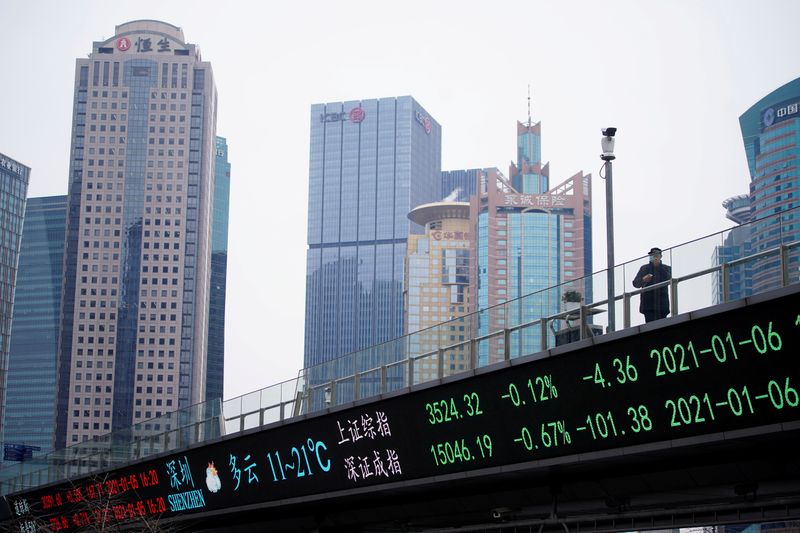 NEW YORK- Asian stocks inched higher on Wednesday, as upbeat Wall Street earnings and optimism about a global recovery supported sentiment, although concerns about the sustainability of a recent risk rally are likely to cap gains.
The Australian S&P/ASX 200 Index was last up 0.5% and e-mini futures for the S&P 500 rose 0.14%. Japan's Nikkei 225 slipped 0.31%.
Bitcoin, which gained 19.5% on Monday, was down 0.1% at $46,354 as Asian trading got underway.
The cryptocurrency was headed toward $50,000 on Tuesday, but paused at $48,216.
The early action came as shares of Lyft Inc rose as much as 11% while Twitter Inc climbed 2% in aftermarket trading on their latest quarterly results.
The earnings follow a slowdown in the global market rally on Tuesday as investors reconsidered how much government stimulus spending, easy money from central banks and vaccinations will boost stocks, oil and inflation.
"Substantial inflation worries are potentially overblown," Stephen Innes, chief global markets strategist at financial services firm Axi, wrote in a note to clients.
On Wall Street, major stock indexes closed little changed, though the tech-heavy Nasdaq Composite eked out a record high on a gain of 0.14%. The S&P 500 lost 0.11% and the Dow Jones Industrial Average lost 0.03%.
The S&P had climbed the previous six sessions and is up 5.3% for the month. All three indexes closed at records on Monday.
European shares also slipped, with the STOXX 600 index finishing 0.1% in the red. The index has gained nearly 4% this month.
The dollar index fell 0.57% on Tuesday, led by losses against the yen and euro in choppy trade and hitting two-week lows.[FRX/]
Full coverage: REUTERS