WORLDWIDE: HEADLINES  
China February factory prices roar back, consumer deflation ebbs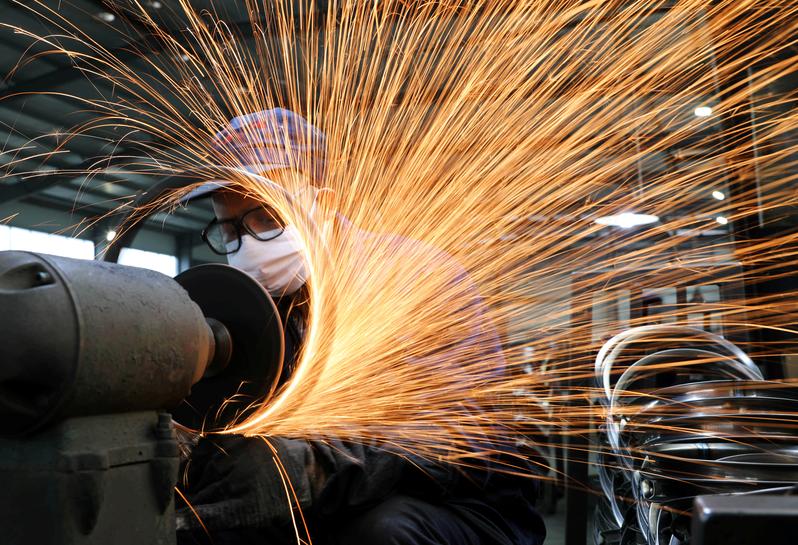 BEIJING – China's factory gate prices rose at the fastest pace since November 2018 in February as manufacturers raced to fill export orders, raising expectations for robust growth in the world's second-largest economy in 2021.
The producer price index (PPI) rose 1.7% from a year earlier, National Bureau of Statistics data showed on Wednesday, compared with the median forecast for a 1.5% rise from a Reuters poll of analysts and speeding up from a 0.3% pickup in January.
The firmer-than-expected price data is in part driven by a very low base a year earlier but also comes as the spectre of surging inflation globally rattles financial markets amid concerns the world economic recovery may overheat.
China's exports in February grew at a record 154.9% in dollar terms from a year earlier, when the country was in virtual shutdown during the height of the COVID-19 pandemic.
Beijing last week set an economic growth target of above 6% for 2021, which is modest when compared with analyst expectation for an expansion of more than 8%. China's gross domestic product rose 2.3% in 2020, its weakest growth in 44 years but stronger than its global peers.
Chinese officials continue to warn of difficult external conditions, however, as the pandemic remains severe in other parts of the world and saps demand.
Full coverage: REUTERS  
Roblox reference share price set at $45 ahead NYSE debut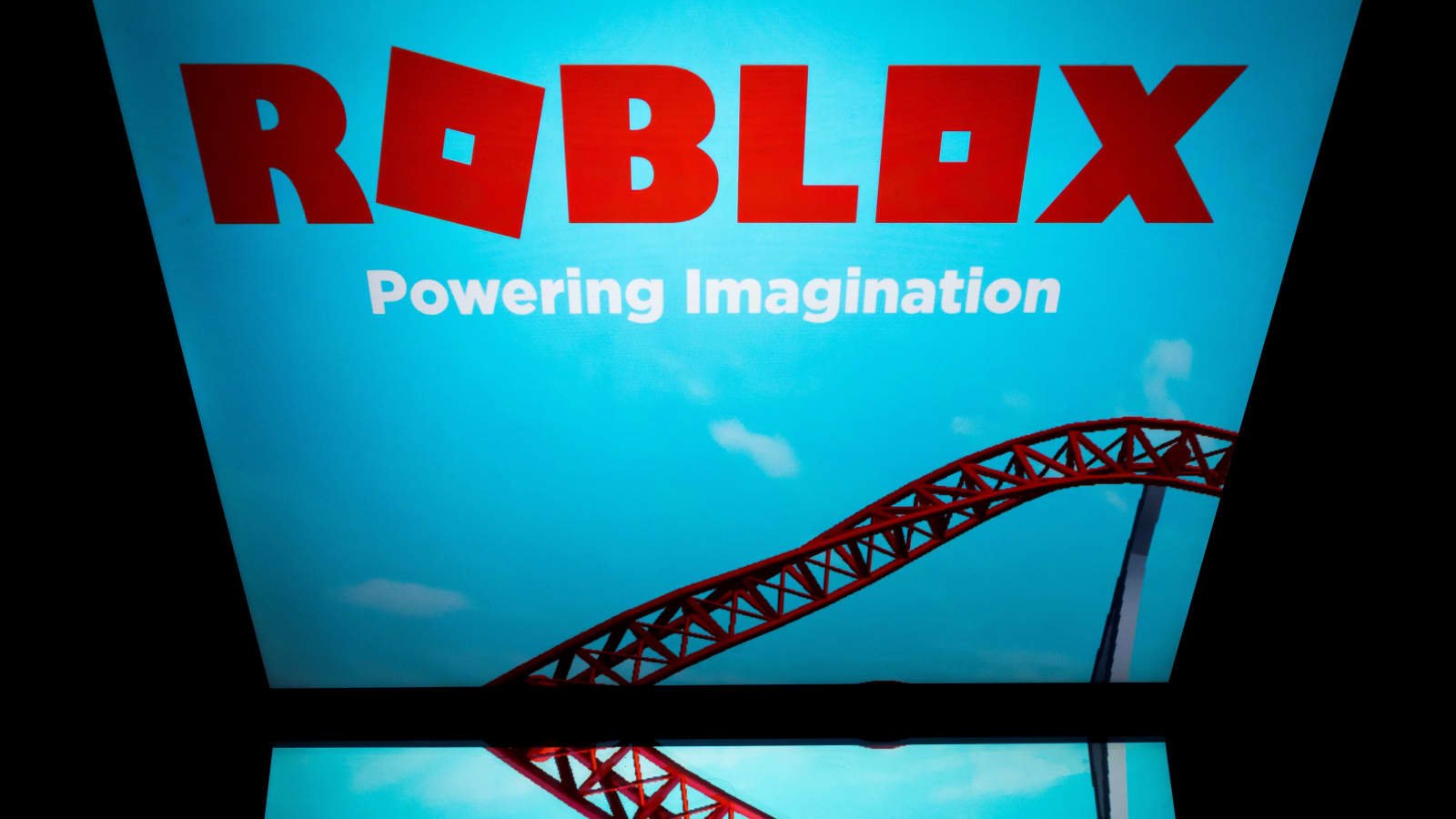 The New York Stock Exchange on Tuesday set a reference price of $45 for shares of U.S. gaming platform Roblox Corp on the eve of its public market debut, implying a market value for the company of around $30 billion.
San Mateo, California-based Roblox is among the world's most popular gaming sites for children and offers a host of games across mobile devices and gaming consoles.
The reference price is not an offering price to purchase shares but rather will be a performance benchmark for when Roblox's stock starts trading on the stock exchange on Wednesday. The opening public price will be determined by buy and sell orders collected by the NYSE from broker-dealers.
Roblox has opted to go public through a direct listing rather than a traditional initial public offering (IPO). This means the company is not selling any shares in advance of its market debut, as is the case with IPOs.
Direct listings are still relatively rare, though they are becoming increasingly popular way to go public amid criticism that investment banks underwriting IPOs underprice shares being sold to help create a first-day trading "pop" for the benefit of their big trading clients.
Roblox said in January it had raised around $520 million in a new Series H private fundraising round in a deal which valued it at $29.5 billion, more than seven times the $4 billion the company was valued at in its Series G round 11 months earlier.
Full coverage: REUTERS 
WORLDWIDE: FINANCE / MARKETS  
Dollar claws back some losses as U.S. yields stabilise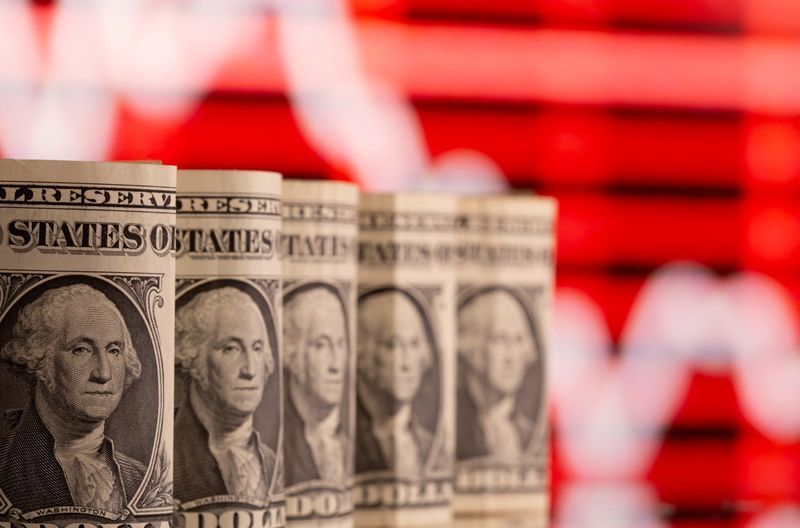 TOKYO – The U.S. dollar rose on Wednesday, clawing back some of the losses sustained overnight, as U.S. yields found a floor following their drop from one-year highs.
Riskier currencies including the Australian and New Zealand dollars retreated following big gains on Tuesday. Bitcoin turned lower after earlier topping $55,000 for the first time since Feb. 22.
The safe-haven dollar has closely tracked a surge in Treasury yields in recent weeks, both because higher yields increase the currency's appeal and as the bond rout shook investor confidence, spurring demand for the safest assets.
The benchmark 10-year Treasury yield stabilised around 1.54% on Wednesday in Asia after a three-day drop from a one-year high of 1.6250%.
The dollar index strengthened about 0.2% to 92.137 in Asia on Wednesday, after falling back sharply from a 3-1/2-month high of 92.506 overnight.
Bond investors have been selling on bets that a faster-than-expected economic rebound would spark a surge in inflation, with President Joe Biden expected to sign a $1.9 trillion coronavirus aid package as soon as this week.
Many analysts still expect the dollar to weaken over the course of this year, but the speed of recent gains has forced some to adjust their views.
Full coverage: REUTERS 
Asian stocks bounce off two-month low as bonds, China markets steady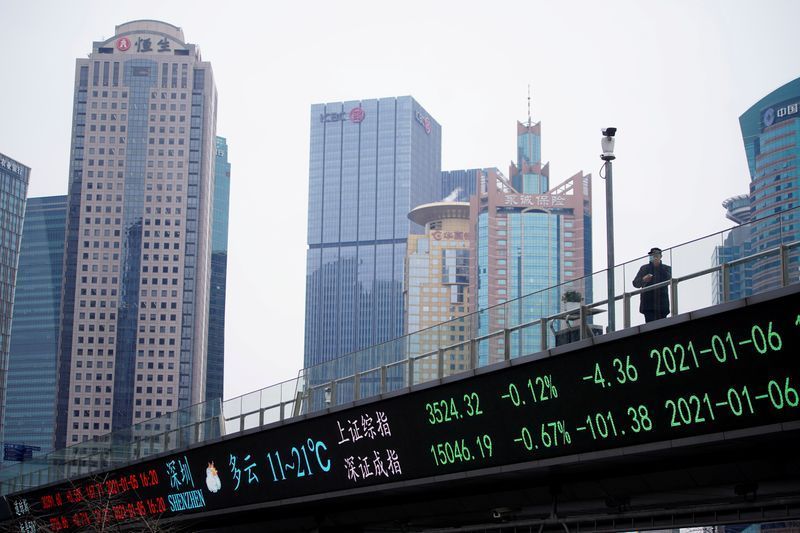 TOKYO/NEW YORK – Asian stocks bounced back from a two-month low on Wednesday after bond yields eased following a well-received auction and as Chinese shares found a footing after recent steep falls on policy tightening worries.
MSCI's ex-Japan Asia-Pacific shares index rose 0.4%, a day after it hit a two-month low. The CSI300 index of mainland China's A-shares rose 0.7% in early trade.
The rebound came after Chinese shares had fallen to their lowest levels since mid-December the previous day on the prospect of tighter policy and a slowing economic recovery.
Japan's Nikkei was little changed while e-mini futures for the S&P 500 shed 0.25%, erasing earlier gains.
"Markets are giving full attention to bonds. As earnings are not growing that fast right now, the lofty stock prices we have now will become unsustainable if bond yields rise further and undermine their valuation," said Hiroshi Watanabe, senior economist at Sony Financial Holdings.
The yield on benchmark 10-year notes slipped to 1.539%, having peaked at 1.626% on Friday, after Tuesday's auction of $58 billion in U.S. 3-year notes was well received.
Yet, many market investors remained on edge, with the next tests of investor appetite for government debt due later this week in the form of 10-year and 30-year auctions.
Some investors see a real risk of an overheated U.S. economy and higher inflation on the back of planned spending by the Biden administration, including a $1.9 trillion stimulus and an even bigger initiative on infrastructure.
Full coverage: REUTERS 
Oil prices edge up ahead of U.S. inventories data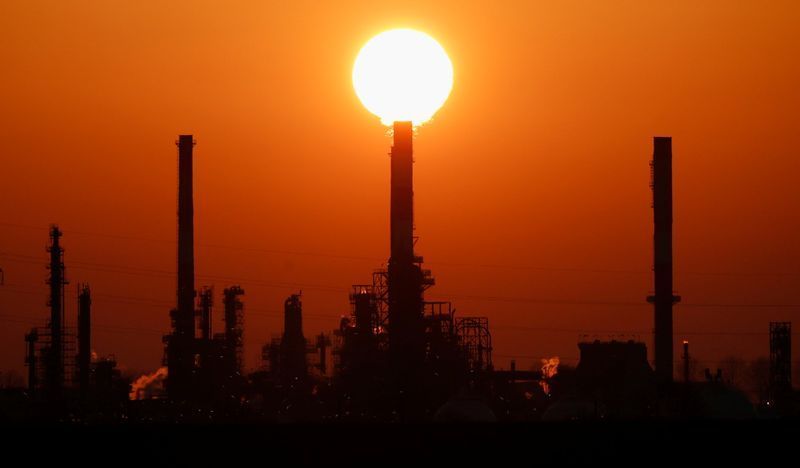 SINGAPORE – Oil ticked higher on Wednesday, after falling for two straight sessions, with investors looking ahead to U.S. inventories data due later in the day for pointers on where prices will head next.
Brent crude for May rose 15 cents, or 0.2%, to $67.67 a barrel by 0144 GMT, while U.S. West Texas Intermediate crude for April was at $64.24 a barrel, up 23 cents, or 0.4%.
Prices gained support last week from the OPEC+ decision to largely maintain production cuts in April. They then initially jumped on Monday, with Brent rising above $70 a barrel, after attacks by Yemeni Houthis on Saudi's oil heartland.
Investors took advantage of that rally to lock in profits, ANZ analysts said in a note, adding that market sentiment was slightly bearish on expectations that U.S. crude inventories could rise for a third straight week.
Crude inventories rose by 12.8 million barrels in the week to March 5, according to trading sources, citing data from industry group the American Petroleum Institute. Analysts had expected a build of about 800,000 barrels in a Reuters' poll.
Official figures from the Energy Information Administration (EIA) are expected Wednesday at 10:30 a.m. ET.
Meanwhile, higher prices are expected to bring more U.S. crude supplies back online.
U.S. crude production is still expected to fall by 160,000 barrels per day (bpd) in 2021 to 11.15 million bpd, the EIA said on Tuesday, but that's a smaller decline than its previous monthly forecast for a 290,000-bpd drop.
The OPEC+ grouping – the Organization of the Petroleum Exporting Countries (OPEC) and allied producers – may become the victim of its own success, analysts at EFG bank said, as higher prices resulting from supply restraint could incentivise U.S. oil production.
Full coverage: REUTERS