WORLDWIDE: HEADLINES 
Wall Street rally pauses as big tech loses steam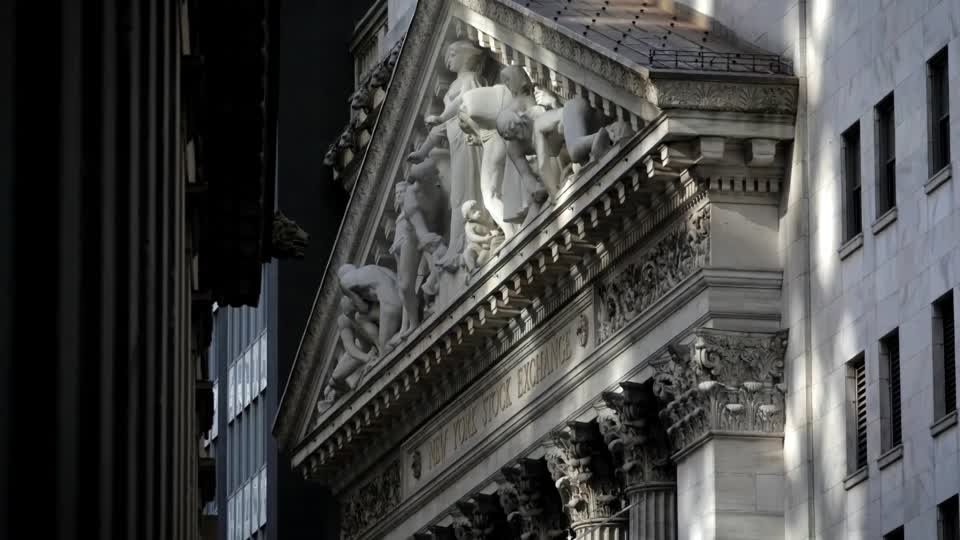 NEW YORK – The S&P 500 and the Nasdaq edged slightly lower on Wednesday as big tech stocks slid amid an ongoing rotation of portfolio holdings that gave a boost to energy shares and kept the overall market near record highs.
Stocks shrugged off remarks by Federal Reserve Chairman Jerome Powell, who reassured investors that interest rates will remain low for some time to spur the economy and jobs growth, but provided no new insights on monetary policy.
A change in market leadership is underway with the focus on big tech easing and sectors such as energy and financials gaining traction, said David Bahnsen, chief investment officer at The Bahnsen Group in Newport Beach, California.
"Is the whole market still reliant on big tech as it clearly was last summer? I think the answer is increasingly becoming 'No,' you're seeing a broadening of market leadership," Bahnsen said. "You have over 75% of the S&P 500 trading above its 200-day moving average. That's remarkable breadth."
The S&P 500 and Nasdaq both opened at record highs but soon drifted lower, while the Dow set a new peak during the session.
A wave of selling in high-riding Tesla Inc, down 5.3%, and declines of less than 1% in Amazon.com Inc, Microsoft Corp and Apple Inc, pulled the Nasdaq down and weighed the most on the S&P 500.
Full coverage: REUTERS 
Mastercard to open up network to select cryptocurrencies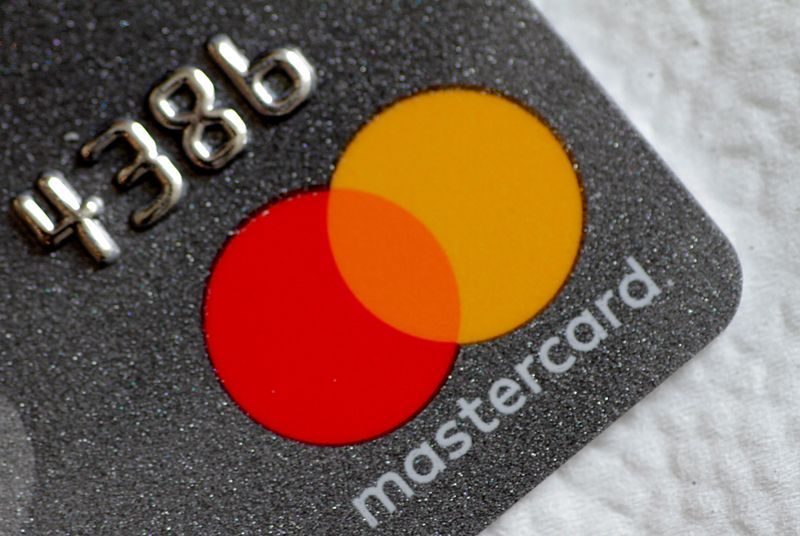 Mastercard Inc said on Wednesday it was planning to offer support for some cryptocurrencies on its network this year, joining a string of big-ticket firms that have pledged similar support.
The credit-card giant's announcement comes days after Elon Musk's Tesla Inc revealed it had purchased $1.5 billion of bitcoin and would soon accept it as a form of payment.
Asset manager BlackRock Inc and payments companies Square and PayPal have also recently backed cryptocurrencies.
Mastercard already offers customers cards that allow people to transact using their cryptocurrencies, although without going through its network.
"Doing this work will create a lot more possibilities for shoppers and merchants, allowing them to transact in an entirely new form of payment. This change may open merchants up to new customers who are already flocking to digital assets," Mastercard said. (mstr.cd/3tLaPZM)
Mastercard specified that not all cryptocurrencies will be supported on its network, adding that many of the hundreds of digital assets in circulation still need to tighten their compliance measures.
Many cryptocurrencies have struggled to win the trust of mainstream investors and the general public due to their speculative nature and potential for money laundering.
Full coverage: REUTERS 
WORLDWIDE: FINANCE / MARKETS  
Asia stocks pause at peaks, sustained by stimulus promise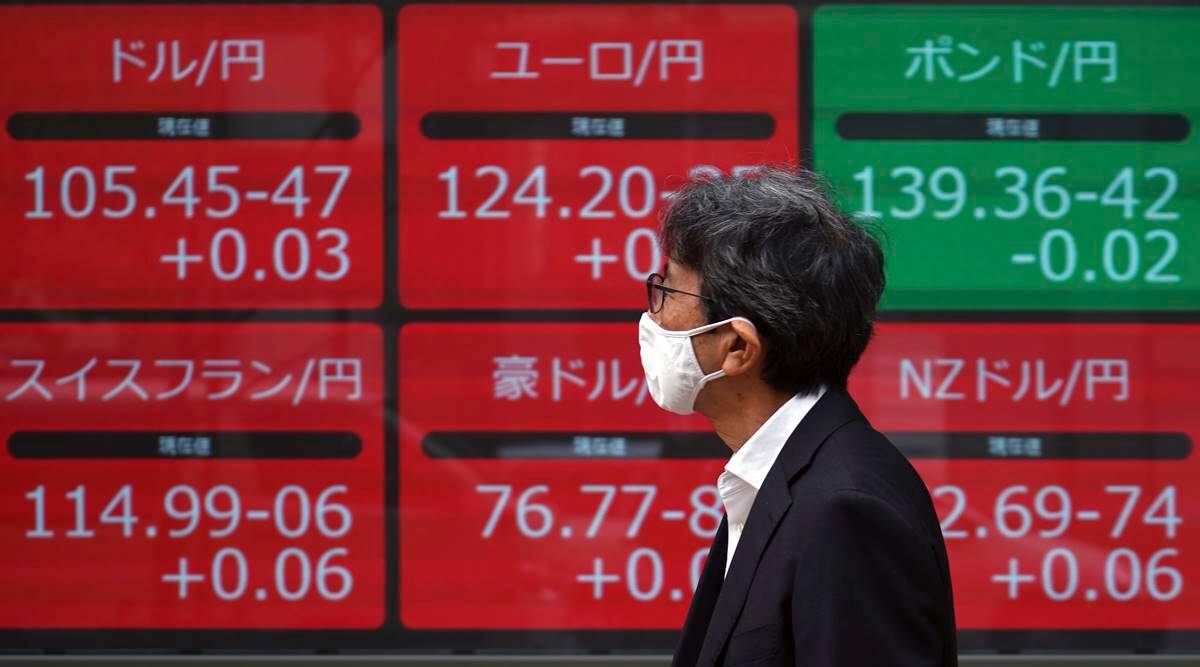 SYDNEY – Asian shares rested at record highs on Thursday as investors digested recent meaty gains, though the promise of endless free money to sustain buying was reaffirmed by benign U.S. inflation data and a very dovish outlook from the Federal Reserve.
Adding to the torpor was a lack of liquidity as markets in China, Japan, South Korea and Taiwan were all on holiday.
MSCI's broadest index of Asia-Pacific shares outside Japan eased 0.1%, having climbed for four sessions straight to be up over 10% so far this year.
Japan's Nikkei was shut after ending at a 30-year peak on Wednesday, while Australia's main index held near an 11-month top.
Futures for the S&P 500 and NASDAQ both dipped 0.1%, having again hit historic highs on Wednesday.
Still, the outlook for more global stimulus got a major boost overnight from a surprisingly soft reading on core U.S. inflation, which eased to 1.4% in January.
Federal Reserve Chair Jerome Powell said he wanted to see inflation at 2% or more before even thinking of tapering the bank's super-easy policies.
Notably, Powell emphasised that once pandemic effects were stripped out, unemployment was nearer 10% than the reported 6.3% and thus a long way from full employment.
Full coverage: REUTERS 
Dollar struggles for traction after soft U.S. inflation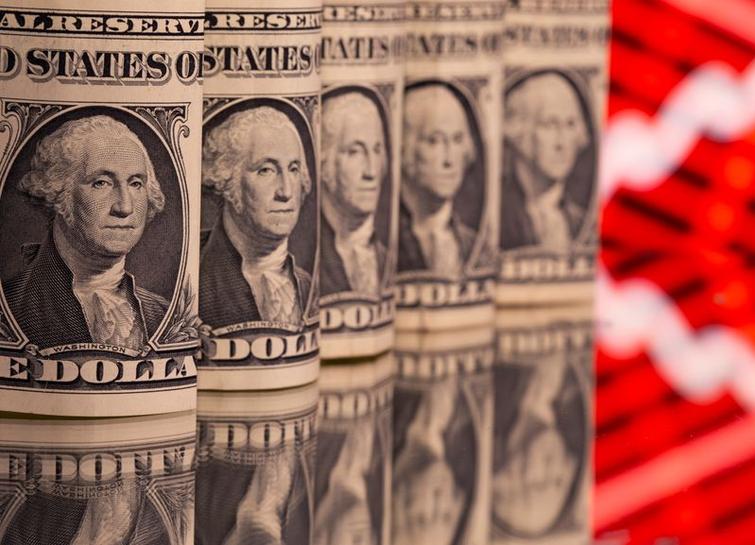 SINGAPORE – The dollar was pinned near two-week lows on Thursday, as softer-than-expected U.S. inflation and another Federal Reserve promise to keep interest rates low reinforced expectations of meagre returns from the reserve currency.
The Australian dollar sat just below a two-week top touched overnight, while the euro held at $1.2116, near its highest since Feb. 1. Sterling, also boosted by receding expectations for negative interest rates in Britain, sat just shy of Wednesday's nearly three-year peak of $1.3865.
Morning moves were slight and Asia trade was thinned by Lunar New Year holidays in Japan and China. Against a basket of currencies the dollar sat at 90.428 after touching a two-week trough of 90.249 in the wake of U.S. inflation figures.
U.S. core inflation last month was zero, data showed on Wednesday, against market expectations of 0.2%.
In a speech, Fed Chair Jerome Powell focused on still-high unemployment and re-iterated that the central bank's new policy framework could accommodate annual inflation above 2% for some time before hiking rates.
"In other words, easy policy is going to stay there for a long, long time, and that should be negative for the U.S. dollar," said Westpac currency analyst Imre Speizer.
The dollar had pared some of its losses against other majors a little bit after a selloff in U.S. tech stocks dampened financial markets' upbeat mood. The safe-haven Japanese yen hit a two-week peak of 104.41 per dollar overnight and last traded a fraction softer at 104.62 per dollar.
Full coverage: REUTERS 
Oil in longest rally in two years as vaccines boost demand hopes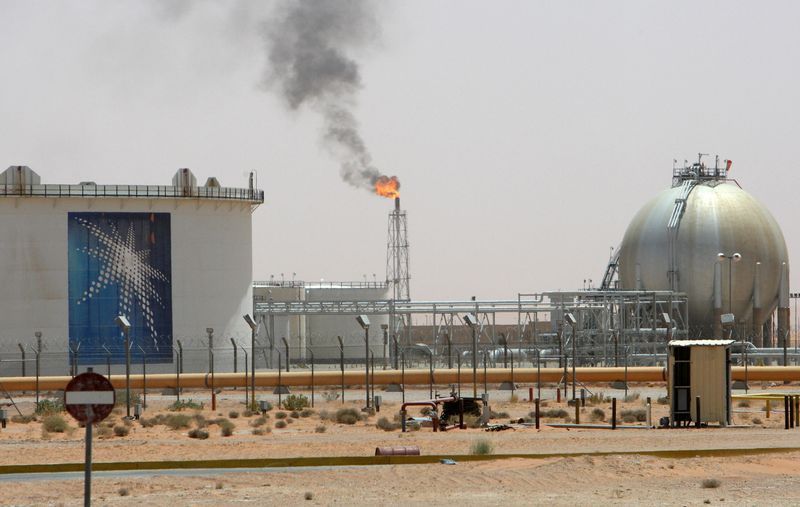 NEW YORK – Oil prices rose on Wednesday, extending its rally for a ninth day, its longest winning streak in two years, supported by producer supply cuts and hopes vaccine rollouts will drive a recovery in demand.
Falling U.S. crude inventories were also supportive. Crude stocks last week fell for a third straight week, dropping 6.6 million barrels to 469 million barrels, their lowest since March, according to the Energy Information Administration. Analysts in a Reuters poll had forecast a 985,000-barrel increase. [EIA/S]
"A combination of higher refining activity and lower imports resulted in a third consecutive draw to oil inventories, and a chunky one at that," said Matt Smith, director of commodity research at ClipperData. He cautioned that a build to gasoline inventories offset the bullish draw.
Brent crude settled up 38 cents, or 0.6%, at $61.47 a barrel, after touching a 13-month high of $61.61. U.S. crude closed 32 cents, or 0.6%, higher at $58.68 a barrel, also after touching a 13-month high at $58.76.
Brent has now risen for nine sessions in a row, its longest sustained period of gains since December 2018 to January 2019. It is the eighth daily rise for U.S. crude. Some analysts say prices have moved too far ahead of the underlying fundamentals.
"The current price levels are healthier than the actual market and entirely reliant on supply cuts, as demand still needs to recover," said Bjornar Tonhaugen of Rystad Energy.
Crude has jumped since November as governments kicked off vaccination drives for COVID-19 while putting in place large stimulus packages to boost economic activity, and the world's top producers kept a lid on supply.
Full coverage: REUTERS