WORLDWIDE: HEADLINES 
Nikkei back above 30,000 after more than three decades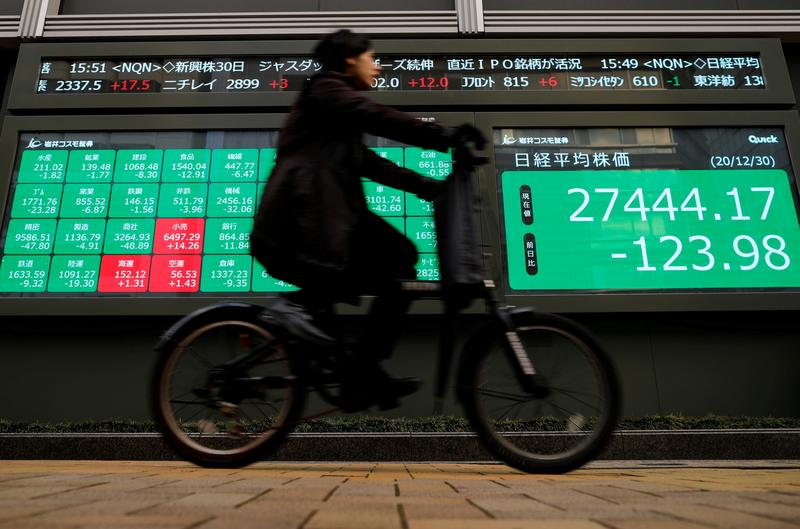 TOKYO – Japan's Nikkei share average rose above the 30,000 level for the first time in more than 30 years on Monday, as it regained the ground lost during decades of economic stagnation.
Japanese stocks have capitalised on an anticipated global rebound from the COVID-19 pandemic this year, with the abundance of cyclical shares, such as electronic parts makers, attracting global investors.
The break of 30,000 could open the way for test of all-time high of 38,957, touched at the end of 1989.
The Nikkei's epic downfall since then even dwarfed the Wall Street's worst bear market after the Great Depression. The Dow Jones Industrial Average took 25 years to recover to its previous peak.
None of the Japanese banks that topped the list of companies with biggest market capitalisation in 1990 exist now, as they subsequently suffered massive loan losses and repeated mergers to survive.
Tokyo Electric Power Co, the biggest firm outside banks back then, became irrelevant for investment in 2011 after the Fukushima nuclear plant disaster.
Today, the market is led by Toyota Motor, one of the country's last bastion of exporters, followed by Masayoshi Son's SoftBank Group, which was not listed three decades ago, and tech companies.
Full coverage: REUTERS 
Japan extends economic recovery as exports, capex shake off COVID pain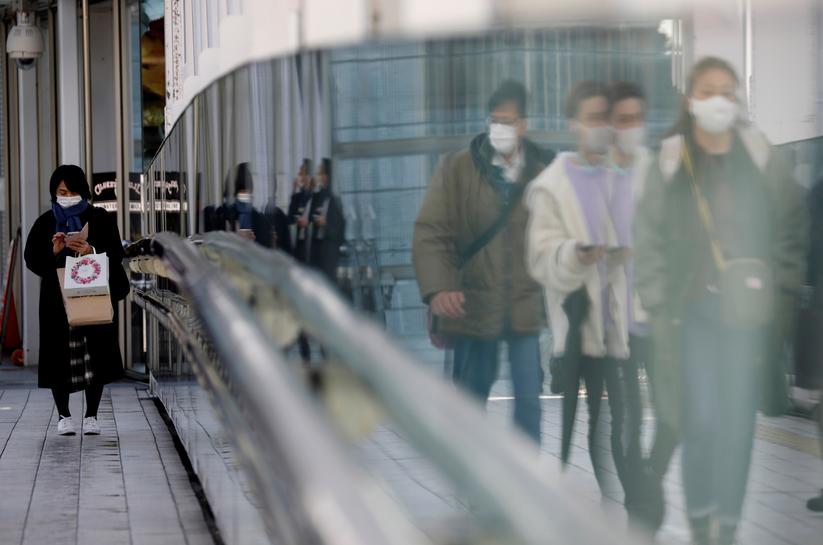 TOKYO – Japan's economy expanded more than expected in the fourth quarter, extending its recovery from its worst postwar recession as a rebound in overseas demand boosted exports and capital expenditure.
But the recovery slowed from the third quarter's blistering pace, underscoring the challenge policymakers face in preventing the spread of the coronavirus without choking off a fragile recovery.
The world's third-largest economy grew an annualised 12.7% in October-December, government data showed on Monday, marking the second straight quarter of increase and exceeding a median market forecast for a 9.5% gain.
It was a slowdown from a revised 22.7% surge in the previous quarter, when the economy got a lift from pent-up demand after a previous state of emergency was lifted in May.
"The fourth-quarter recovery turned out stronger than expected," said Masaki Kuwahara, senior economist at Nomura Securities.
"It's true the economy contracted for the year 2020. But it has been steadily picking up since summer, driven by domestic and external demand."
Private consumption, which makes up more than half of the economy, rose 2.2%, slowing from the 5.1% increase in the previous quarter but exceeding market forecasts for a 1.8% gain.
A global rebound in manufacturing activity also gave exports and capital expenditure a much-needed boost, the data showed.
External demand, or exports minus imports, added 1.0% point to fourth-quarter GDP growth. Capital expenditure grew 4.5%, marking the first increase in three quarters, the data showed.
For the full coronavirus-stricken year, Japan's economy contracted 4.8%, marking the first annual fall since 2009.
Japan's economy has gradually emerged from last year's initial state of emergency curbs thanks to a rebound in exports.
Full coverage: REUTERS 
WORLDWIDE: FINANCE / MARKETS  
Dollar heavy as clues sought on pace of U.S. recovery; bitcoin near record high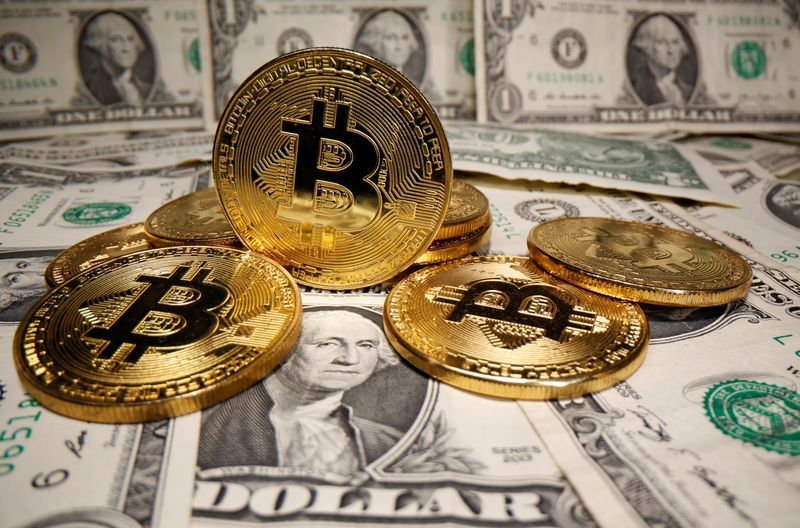 TOKYO – The dollar started the week pinned near two-week lows on Monday as traders questioned whether the recovery from the pandemic in the United States would be as fast as expected.
Bitcoin traded below $49,000 after pushing to a record $49,714.66 over the weekend, following endorsements last week by Tesla and BNY Mellon.
The dollar index was at 90.427, close to last week's low of 90.249 – a level not seen since Jan. 27.
The gauge hit a two-month top of 91.6 on Feb. 5 on hopes that a U.S. rebound would outpace other major economies, but has since retreated amid disappointing employment data.
"The rebound in the dollar … was initiated by relative U.S. economic outperformance, or expectations thereof," said Shinichiro Kadota, senior currency strategist at Barclays Capital in Tokyo. "Now the market is looking for actual evidence that the U.S. economy is outperforming."
"The economic data needs to improve," he said.
The euro was little changed at $1.21215 after climbing 0.6% last week.
The dollar rose 0.2% to 105.09 yen, recovering from some of the previous week's 0.4% loss.
Full coverage: REUTERS 
Oil rises on fears of heightened tensions in Middle East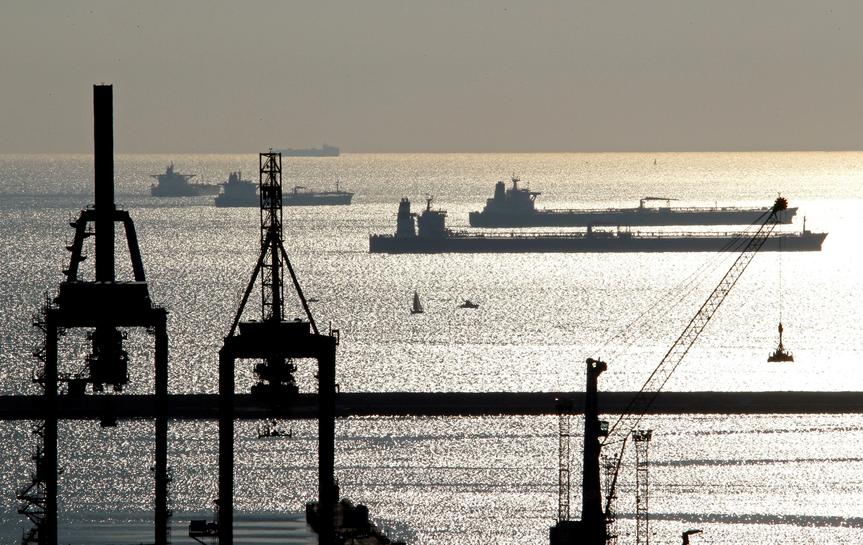 TOKYO – Oil prices rose to their highest in more than a year on Monday, after a Saudi-led coalition fighting in Yemen said it intercepted an explosive-laden drone fired by the Iran-aligned Houthi group, raising fears of fresh Middle East tensions.
Hopes for more U.S. stimulus and an easing of coronavirus lockdowns helped support the rally, after prices gained around 5% last week.
Brent crude was up 66 cents, or 1.1%, at $63.09 a barrel at 0004 GMT, after climbing to a session high of $63.44, the highest since Jan. 22, 2020.
U.S. West Texas Intermediate (WTI) crude futures gained 86 cents, or 1.5%, to $60.33 a barrel. It touched the highest since Jan. 8 last year of $60.77 earlier in the session.
The Saudi-led coalition fighting in Yemen said late on Sunday it intercepted and destroyed an explosive-laden drone fired by the Iran-aligned Houthi group toward the kingdom, state TV reported.
"An early spike in oil markets was triggered by the news," said Kazuhiko Saito, chief analyst at commodities broker Fujitomi Co.
"But the rally was also driven by growing hopes that a U.S. stimulus and easing of lockdowns will boost the economy and fuel demand," he said. WTI may be pulled back by profit-taking as it reached a key $60 level, he added.
Full coverage: REUTERS 
Asian shares hit all-time highs, oil buoyant 
SYDNEY – Asian shares advanced to record highs on Monday and oil rose to a more than one year peak as successful coronavirus vaccine rollouts globally raise hopes of a rapid economic recovery amid new fiscal aid from Washington.
MSCI's broadest index of Asia-Pacific shares outside Japan jumped 0.4% to 736.4.
Japan's Nikkei climbed 1.3%, despite data showing the country's recovery from its worst postwar recession slowed in the fourth quarter.
Australia's benchmark index was up 1%.
E-mini futures for the S&P 500 were up 0.2% in early Asian trading. U.S. stock markets will be closed on Monday for the Presidents Day holiday.
The highlight of the week will probably be minutes of the U.S. Federal Reserve's January meeting, where policymakers decided to leave rates unchanged.
Data on inflation is due from the UK, Canada, and Japan while Friday will see major economies including the United States release the preliminary February purchasing managers' indices (PMI).
While economists expect inflation to stay benign for some while yet, the so called "reflation trade" has gathered steam in recent days largely led by coronavirus vaccines and hopes of massive fiscal spending under U.S. President Joe Biden.
Full coverage: REUTERS