WORLDWIDE: HEADLINES 
U.S. Treasury's Yellen vows to boost transatlantic cooperation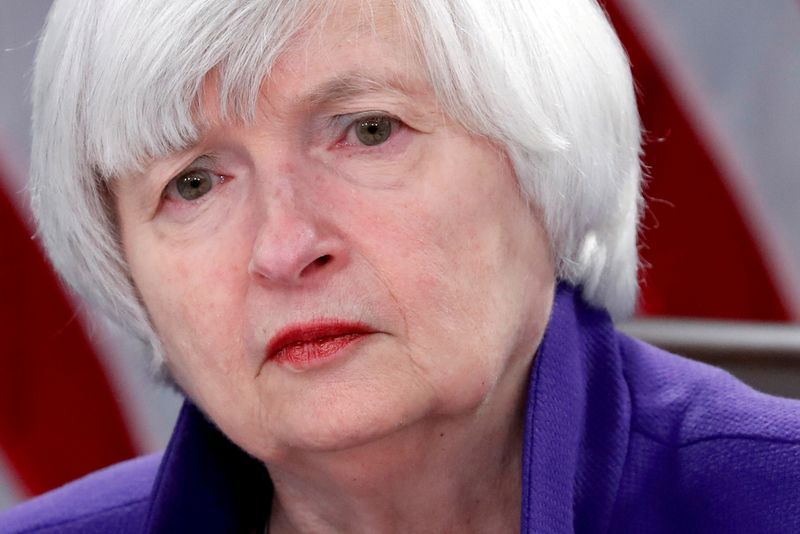 WASHINGTON – Treasury Secretary Janet Yellen stressed the importance of cooperation with the European Union in a call with the European Commission's vice president for the economy, Valdis Dombrovskis, on Tuesday, the U.S. Treasury Department said.
Earlier on Tuesday, Yellen in a conversation with European Central Bank President Christine Lagarde had also underscored ways to deepen transatlantic cooperation on economic and financial issues.
In her discussion with the EU executive, Yellen emphasized the importance of the transatlantic partnership and said she aimed to work more closely with Brussels on key challenges, including "ending the pandemic, supporting a strong global economic recovery, fighting income inequality, and forcefully addressing the threat of climate change," the Treasury said.
Yellen committed to re-engaging in discussions on international taxation to forge a timely international accord, and to seek solutions to key bilateral trade issues, it said.
The Biden administration is seeking to rebuild ties with European allies on all fronts after the deep rifts that characterized Donald Trump's presidency, and want to work together to counter what Yellen has called China's "abusive, unfair and illegal practices."
While Trump, a Republican, repeatedly took aim at European allies, threatening and imposing tariffs on a range of goods, the administration of Democratic President Joe Biden has sent far more positive signals on issues ranging from trade to taxes.
Full coverage: REUTERS 
Hedge fund Alden Global to take Tribune Publishing private in $630 million deal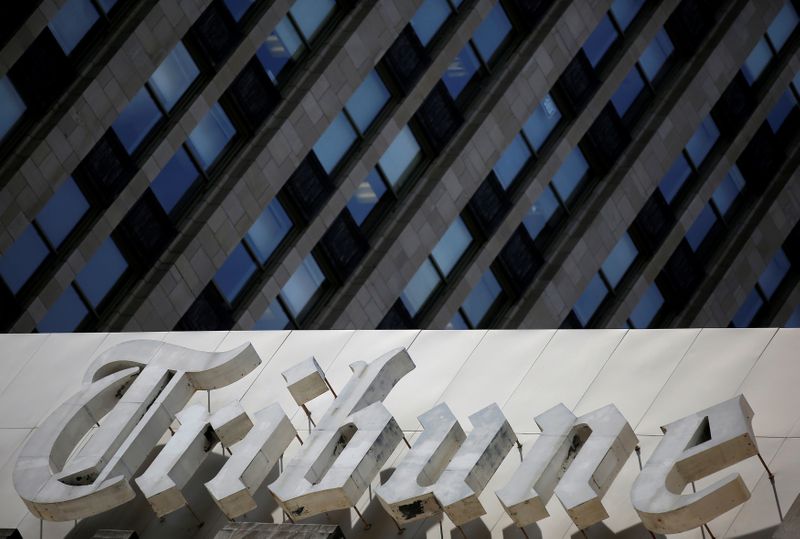 Tribune Publishing Co said on Tuesday its largest shareholder, Alden Global Capital, will buy shares it does not already own in the company at $17.25 each in cash and turn the owner of the Chicago Tribune into a privately held firm.
Alden's offer represents a premium of 45% to the closing price of Tribune common stock on Dec. 11, the publisher said in a statement.
The hedge fund, known for its hostile takeover bids of publishing companies, had a 32% stake in Tribune prior to the transaction.
Tribune Publishing, which also owns the New York Daily News and the Baltimore Sun, has seen a decline in revenue this year as the COVID-19 pandemic hammers the publishing industry.
The company's board on Tuesday approved the buyout following a recommendation by a special committee it had formed in December to act on its behalf in respect of Alden's offer.
Full coverage: REUTERS 
WORLDWIDE: FINANCE / MARKETS 
Rising U.S. yields takes edge off stocks rally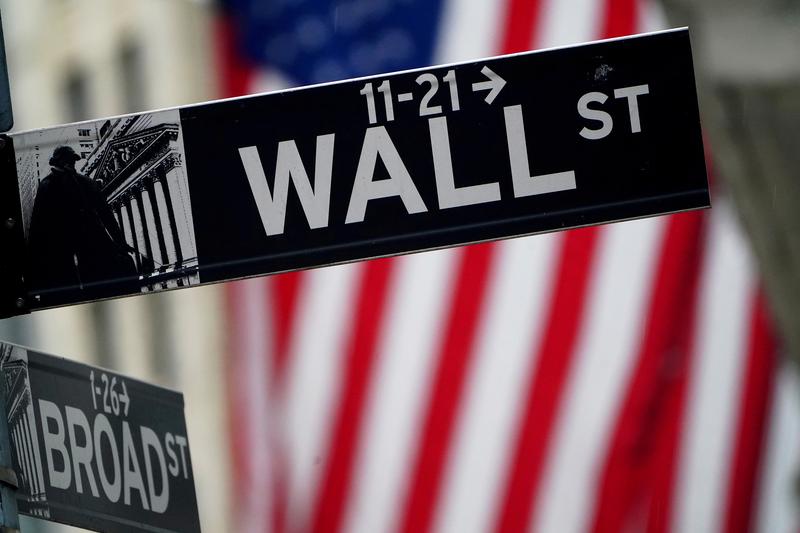 SINGAPORE/WASHINGTON- U.S. Treasury yields hit one-year highs on Wednesday, lending support to the dollar but pressuring lofty valuations for stocks, as investors reckoned that a stimulus-fuelled global recovery will eventually bring rising inflation.
Benchmark ten-year U.S. Treasury yields rose as far as 1.3330% in Asia, the highest since February 2020, although they later eased back to 1.2989%. [US/]
The gap over two-year yields also opened to its widest in nearly three years, as traders figure that short-term monetary policy will stay accommodative, even as the world bounces back from the pandemic.
The prospect of better risk-free returns weighed on equities and MSCI's broadest index of Asia-Pacific shares outside Japan was stalled just shy of Tuesday's record peak.
Japan's Nikkei fell 0.7% and S&P 500 futures slipped 0.3% after the index posted a small fall overnight.
Overnight on Wall Street, the Dow Jones was helped to a record closing high by gains from banks, which benefit from higher yields, while the S&P 500 fell 0.06% and the Nasdaq dropped 0.3%. [.N]
Full coverage: REUTERS 
Oil retreats on rising U.S. dollar, though Texas supply choked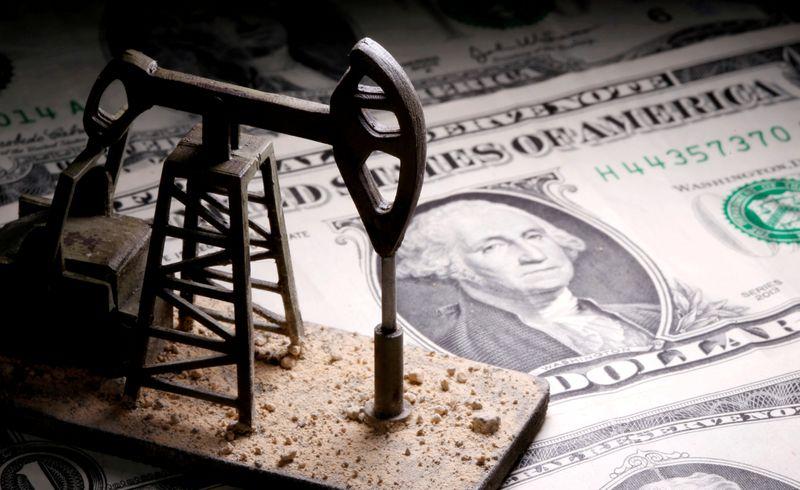 MELBOURNE – Oil prices fell in early trade on Wednesday as the U.S. dollar climbed, retreating after a two-day rally that was driven by an Arctic blast curbing output from oil and gas fields in Texas, the country's biggest oil-producing state.
U.S. West Texas Intermediate (WTI) crude futures gave up 33 cents, or 0.6% to $59.72 a barrel at 0140 GMT, retreating from a 13-month high of A$60.95 hit on Tuesday.
Brent crude futures dropped 40 cents, or 0.6%, to $62.95 a barrel, coming off three days of gains.
"Oil is trading lower via a stronger U.S. dollar which is gaining a head of steam with U.S. (treasury) yields ripping higher," Axi chief market strategist Stephen Innes said in a note.
A stronger U.S. dollar makes U.S.-dollar priced crude more costly for buyers holding other currencies.
Brent also dropped after Norway, western Europe's largest oil and gas producer, averted a strike and shutdowns of major offshore fields, as oil workers reached a wage bargain with operator Equinor.
Investors had priced in a strike going ahead, as that has typically happened in the past few years, Rystad Energy analyst Paola Rodriguez-Masiu said.
"Yet the strike was avoided …As a result, with oil supply unaffected, Brent gains had to be reversed to a certain extent," she said in a note.
Still, U.S. oil supply remains strained amid a deep freeze in the U.S. South which has hit power supply, and in turn knocked out about 500,000 to 1.2 million barrels per day (bpd) of crude production in the Permian Basin in Texas.
Estimates of total curtailed shale oil production range from at least 2 million barrels per day to 3.5 million bpd, analysts said.
Full coverage: REUTERS 
Dollar hits 4-month high against yen as yields jump on inflation bets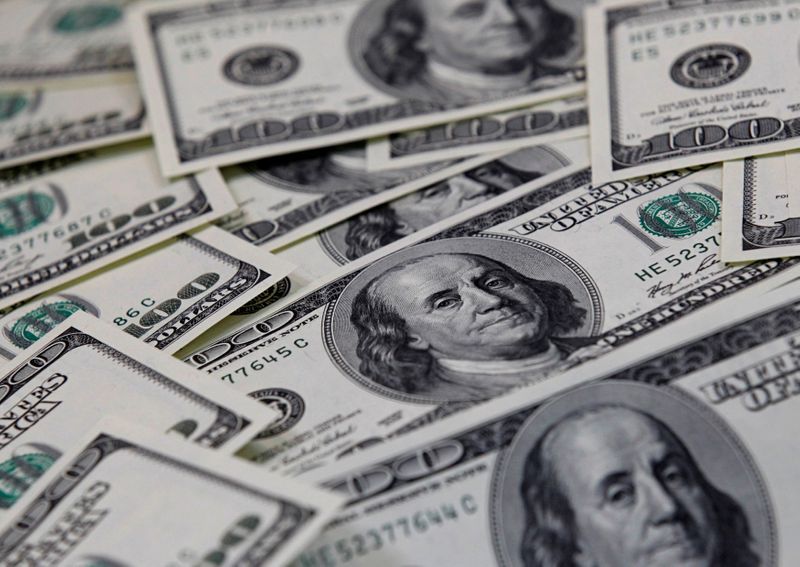 TOKYO – The dollar advanced on Wednesday, hitting a four-month high against the yen as U.S. bond yields jumped on the prospects of further economic recovery and a possible acceleration in inflation.
Bitcoin held firm, a day after the cryptocurrency hit $50,000 for the first time, bringing its total market capitalisation to more than $900 billion, as traders bet on its further acceptance among major companies.
The dollar's index against six other major currencies jumped back to 90.681, from a three-week low of 90.117 hit on Tuesday.
Boosting the dollar was soaring U.S. bond yields, with the 10-year yield rising to 1.331% from around 1.20% at the end of last week.
"The move up in yields has been driven by increasing inflationary concerns amid a rise in energy prices along with the prospect of a big U.S. fiscal stimulus and the global recovery entering a more solid stage as vaccine roll out lead to the reopening of economies," said Rodrigo Catril, senior FX strategist at National Australia Bank in Sydney.
The yen, which is sensitive to U.S. yields, reacted the most with the dollar jumping to a four-month high of 106.225 yen. It last stood at 106.13 yen.
The euro slipped slightly to $1.2085 though its fall was less pronounced due to its gains earlier on Tuesday following strong German economic sentiment data.
The British pound held firm at $1.3863, having reached its highest level since April 2018 on Tuesday. Against the euro, the pound traded at its highest level since early May at 87.07 pence per euro.
The Australian dollar stood at $0.7734, down slightly but still not far from Tuesday's one-month high of $0.7805.
The offshore Chinese yuan also stepped back after hitting a 2-1/2-year high of 6.4010 per dollar and last stood at 6.4269.
Full coverage: REUTERS