WORLDWIDE: HEADLINES  
Amid Texas freeze, oil producers still shut; natural gas shipments out of state banned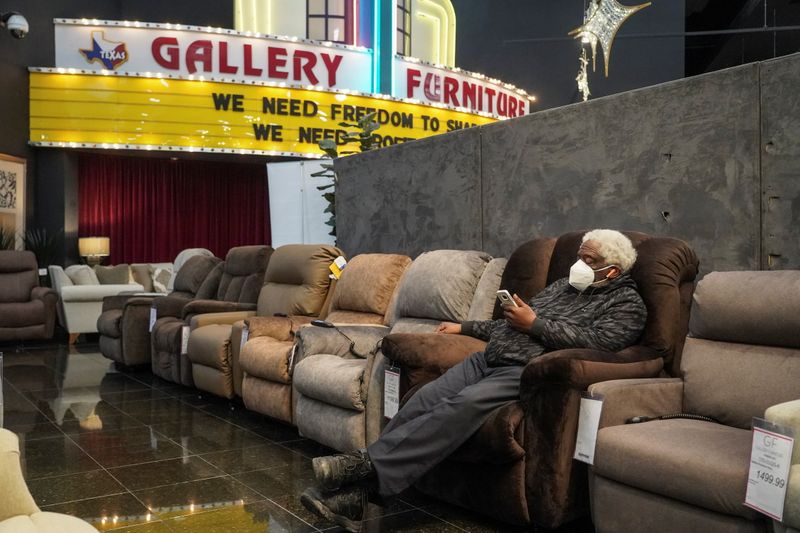 HOUSTON – Texas oil producers and refiners remained shut for a fifth day on Wednesday after several days of blistering cold, and the state's governor ordered a ban on natural gas shipments out of state to try to speed the restoration of power.
The cold snap, which has killed at least 21 people and knocked out power to millions of people in Texas, is not expected to let up until this weekend. Governor Greg Abbott told natural gas providers in Texas not to ship outside the state until Sunday, with natural gas wells and pipelines frozen shut.
"That will also increase the power that's going to be produced and sent to homes here in Texas," Abbott said at a press conference Wednesday.
The ban prompted a response from officials in Mexico, which relies on imports via pipeline from Texas. More than 40% of U.S. natural gas exports come from Texas.
Texas produces more natural gas and oil than any other U.S. state, and its operators, unlike those in North Dakota or Alaska, are not used to dealing with frigid temperatures.
The state accounts for roughly one-quarter of U.S. natural gas production, about 27.8 billion cubic feet per day, but it consumes only part of that, shipping the rest to other states or via pipeline to Mexico, according to the U.S. Energy Information Administration.
Texas' energy sector has been hit hard by the cold, with about 4 million barrels of daily refining capacity shuttered and at least 1 million barrels per day of oil production out as well.
Full coverage: REUTERS 
China shares rise on return from holiday, profit-taking hits other markets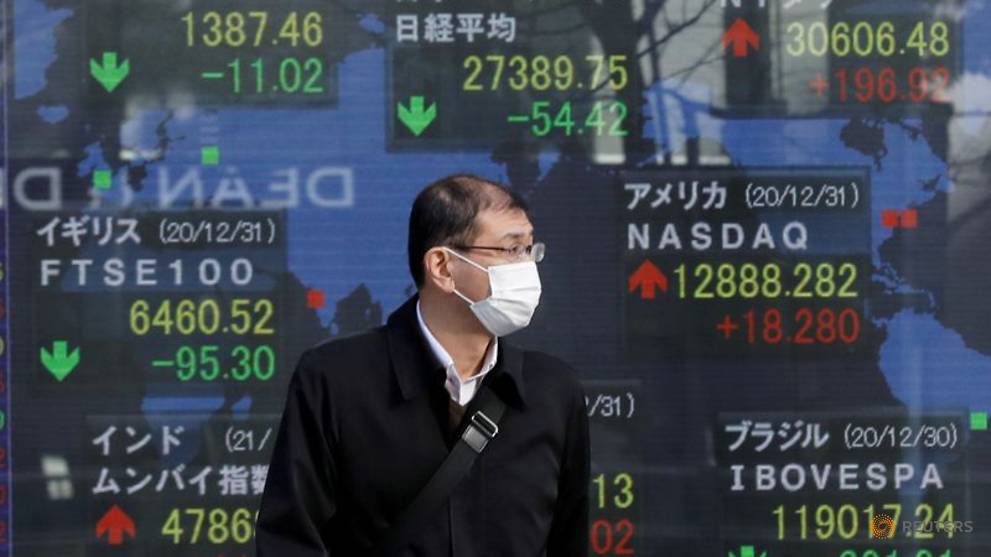 TOKYO/WASHINGTON, – Chinese shares rose on Thursday during the first trading session after the week-long Lunar New Year holiday amid renewed optimism for an acceleration in global growth, but other Asian markets were hit by profit-taking.
MSCI's broadest index of Asia-Pacific shares outside Japan fell 0.15% but was still close to an all-time high. Shares in China rose 0.77%. Australian stocks erased gains to trade 0.05% lower, while Japan's Nikkei was unchanged.
E-mini futures for the S&P 500 fell 0.04%.
Yields on two-year Treasuries hit a record low and the 10-year yield extended a pullback from a one-year high as a bond market sell-off started to fade.
Strong U.S. retail sales, new signs the Federal Reserve will maintain its accommodative stance, and an ongoing push for further U.S. stimulus have bolstered economic optimism, but some analysts remain cautious because new strains of the coronavirus continue to emerge.
"With an even larger stimulus package likely to be passed by Congress before the end of March, the U.S. economic recovery could gain more momentum in 2021," wrote Commonwealth Bank of Australia currency analyst Carol Kong.
"Despite the recent positive vaccine developments, the global economic outlook remains uncertain partly because of the spreading virus variants."
On Wall Street, technology stocks fell, driving down the Nasdaq while other companies rose on broader economic optimism.
The Dow Jones Industrial Average rose 0.29%, while the S&P 500 lost 0.03% and the Nasdaq Composite dropped 0.58%.
The MSCI's global stock index fell 0.04% but was still near a record high.
Full coverage: REUTERS 
WORLDWIDE: FINANCE / MARKETS  
Oil prices extend gains as Texas cold snap cuts U.S. output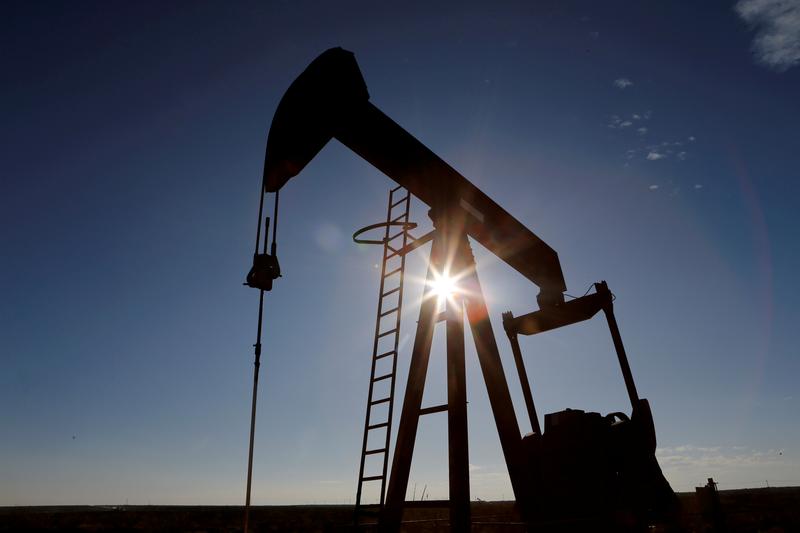 TOKYO – Oil prices rose as much as a dollar on Thursday, extending this week's gains and hitting 13-month highs, as a cold snap sweeping Texas and surrounding regions shut at least a fifth of U.S. refining output and a million barrels of crude production.
Brent crude climbed 93 cents, or 1.5%, to $65.27 a barrel by 0219 GMT, touching its highest since Jan. 20, 2020. U.S. West Texas Intermediate (WTI) crude futures gained 76 cents, or 1.2%, to $61.90 a barrel, registering its highest since Jan. 8, 2020.
Both benchmarks rose about $1 on Wednesday and have gained more than 6% since their close last Thursday. The unusual freeze hitting much of the United States could hamper crude output for days or even weeks, analysts said.
The Texas energy sector remained without power for a fifth day on Wednesday, after an arctic blast stretched deep into southern states not typically hit by extreme cold.
U.S. crude oil stocks fell by 5.8 million barrels in the week to Feb. 12 to about 468 million barrels, compared with analysts' expectations for a draw of 2.4 million barrels, American Petroleum Institute data showed. [API/S]
U.S. Energy Information Administration (EIA) oil inventory data will be released later on Thursday, delayed by a day after a Monday holiday. [EIA/S]
Oil prices have rallied over recent weeks on hopes for U.S. stimulus and as global supplies tighten, due largely to production cuts from the Organization of the Petroleum Exporting Countries (OPEC) and allied producers in the group OPEC+.
Full coverage: REUTERS 
Dollar buoyed by U.S. recovery hopes, bitcoin near record $52,640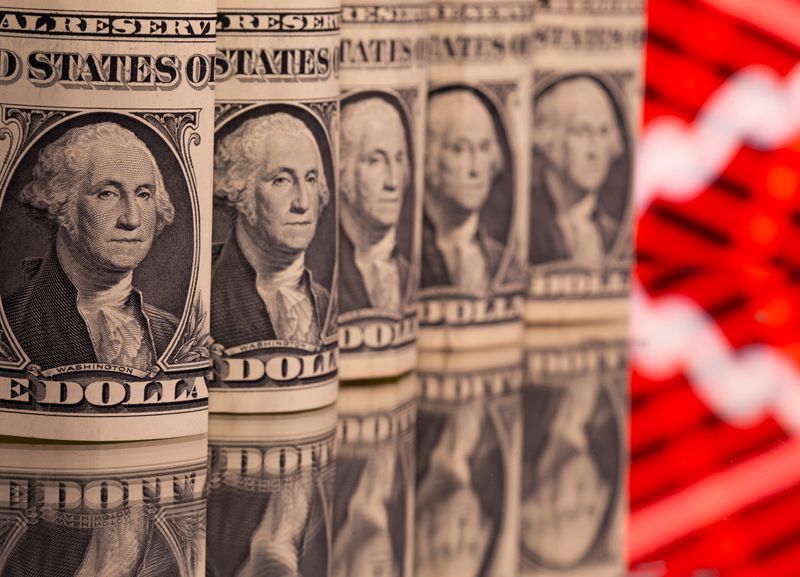 TOKYO – The dollar held ground on Thursday after its first back-to-back gains in two weeks as upbeat data bolstered expectations for the U.S. to recover from the pandemic faster than most of its peers.
Bitcoin traded just shy of the new record high of $52,640 reached overnight, with its roughly 58% surge this month prompting some analysts to warn that the rally might be unsustainable.
Stimulus cheques helped U.S. retail sales to rebound sharply in January, while industrial output and producer prices data also provided robust upside surprises.
Investors expect a further boost from Joe Biden's proposed $1.9 trillion COVID-relief package, with the president meeting top labour leaders on Wednesday to drum up support for the plan.
Meanwhile, minutes from the Federal Reserve's policy meeting last month reinforced the central bank's willingness to let the economy run hot while keeping monetary settings ultra-accommodative.
"Biden's stimulus plans, a steep decline in new infections and rapid vaccine rollout leave the U.S. well positioned to recover sooner than most," Westpac strategists wrote in a client note.
"That will generate periodic bouts of USD upside."
However, like many analysts, Westpac's team expects the dollar to decline this year, weighed by the Fed's relentless money printing.
The dollar index was little changed at 90.89 early Thursday in Asia after strengthening 0.2% overnight and 0.4% on Tuesday.
Full coverage: REUTERS