WORLDWIDE: HEADLINES 
Japan's consumer price decline slows, weak demand keeps outlook murky 
TOKYO – Japan's core consumer prices marked the sixth straight month of annual declines in January but the pace of falls slowed, offering some relief for policymakers worried about deflationary pressures the economy face from the coronavirus pandemic.
Still, soft domestic demand means the Bank of Japan's priority will be to avert a return to deflation, unlike other countries such as the United States where inflation has recently perked up.
Core consumer prices, which includes oil products but excludes volatile fresh food costs, fell 0.6% in January from a year earlier, government data showed on Friday, compared with a median market forecast for a 0.7% drop.
The decline was smaller than a 1.0% drop in December, partly due to the termination of the government's "Go To" discount campaign for domestic travel and a recent rebound in fuel costs.
Durable goods prices rose on strong demand from stay-home policies to prevent the spread of the pandemic, with prices of air conditioners rising 7.2% and those for microwave ovens up 12.2%, the data showed.
The so-called "core-core" CPI, which strips away the impact of both energy and fresh food costs, rose 0.1% from a year earlier after three straight months of declines.
Japan's economy expanded more than expected in the fourth quarter, extending the recovery from its worst postwar recession thanks to a rebound in overseas demand that boosted exports and capital spending.
Full coverage: REUTERS 
Uber faces UK Supreme Court ruling on worker rights in gig economy test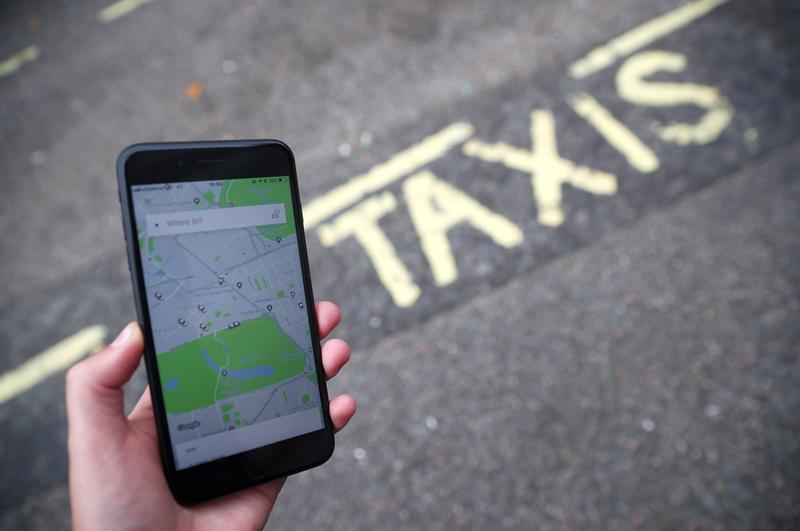 LONDON – Britain's Supreme Court will rule on Friday in a battle over workers' rights at taxi app Uber that could have ramifications for millions of people in the gig economy.
In a case led by two drivers, a London employment tribunal ruled in 2016 that they were due entitlements such as the minimum wage, paid holidays and rest breaks.
The Silicon Valley-based company appealed the decision all the way to Britain's top court which will provide its verdict from 0945 GMT on Friday.
Uber drivers are currently treated as self-employed, meaning that in law they are only afforded minimal protections.
If the firm loses, it could still take several months for the details to be worked out following a further employment tribunal hearing, depending on the nature of the Supreme Court's decision.
"It would involve them working out exactly how many hours they worked, how much they got paid for those hours and identifying occasions when that meant that they were paid less than the minimum wage," Matt McDonald, a partner who specialises in employment disputes at law firm Shakespeare Martineau, told Reuters.
"As an administrative job for the courts, it's a messy one," he said.
A total of 25 drivers form part of an expanded group who are part of the case. Uber has around 60,000 drivers in Britain, including 45,000 in London, one of its most important markets.
Full coverage: REUTERS 
WORLDWIDE: FINANCE / MARKETS  
Asian stocks step back from record highs on rising bond yields, weak U.S. data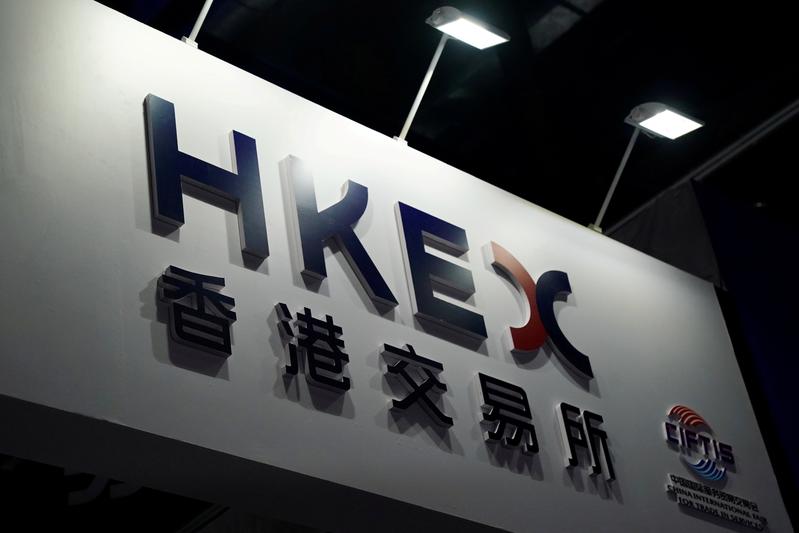 SYDNEY – Asian stocks pulled back from all-time peaks on Friday as higher longer-dated bond yields and underwhelming U.S. data dented investor confidence in a faster economic recovery from the COVID-19 pandemic, while gold hit a seven-month trough.
MSCI's broadest index of Asia Pacific shares outside of Japan was last down 0.1% at 733.67 from a record high of 745.89 touched on Thursday.
The index is on track for a small weekly loss after two consecutive weeks of gains.
Since the start of the year, the index has surged nearly 10.5% largely led by easy monetary and fiscal policies around the world.
On Friday, Australia's benchmark S&P/ASX 200 index was down 0.8% while Japan's Nikkei fell 0.4%.
Chinese shares started in the red with the blue-chip CSI300 off 0.6%.
"The recent move up in longer dated core yields appears to be weighing on equity investors' mind," said Rodrigo Catril, forex strategist at National Australia Bank.
Core bond yields have pushed higher globally led by the so-called "reflation trade" where investors wager on a pick-up in growth and inflation. Successful coronavirus vaccine roll-outs so far and hopes of massive fiscal spending under U.S. President Joe Biden have spurred reflation trades.
Full coverage: REUTERS 
Oil drops as investors gauge big chill impact on U.S. refineries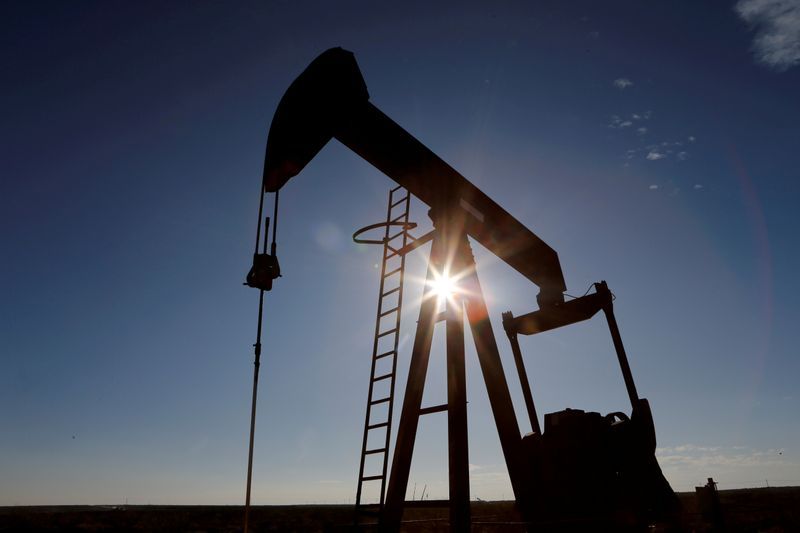 MELBOURNE – Oil prices slid as much as 2% in early trade on Friday, adding to overnight declines, on worries that refineries shut by a big freeze in the U.S. South will take some time to revive operations and dent crude demand.
U.S. West Texas Intermediate (WTI) crude futures fell $1.21, or 2%, to $59.31 a barrel at 0157 GMT, after declining 1% on Thursday.
Brent crude futures dropped $1.07, or 1.7%, to $62.86 a barrel, after declining 0.6% on Thursday.
Both benchmark contracts rallied to 13-month highs on Thursday driven by the historic freeze in U.S. southern states. While analysts estimate the extreme cold has shut in as much as one-third of U.S. crude production, attention has now turned to the impact on refiners.
"The market is concerned about the refinery outages in Texas, where arctic weather has caused power outages and frozen wells and pipes," ANZ Research said in a note.
The lack of demand from refineries will likely lead to builds in crude stocks over coming weeks, even though around 3.5 million barrels per day (bpd) of U.S. oil output has been shut, ANZ said.
Full coverage: REUTERS 
Dollar nursing losses after jobs data mars recovery narrative; sterling buoyant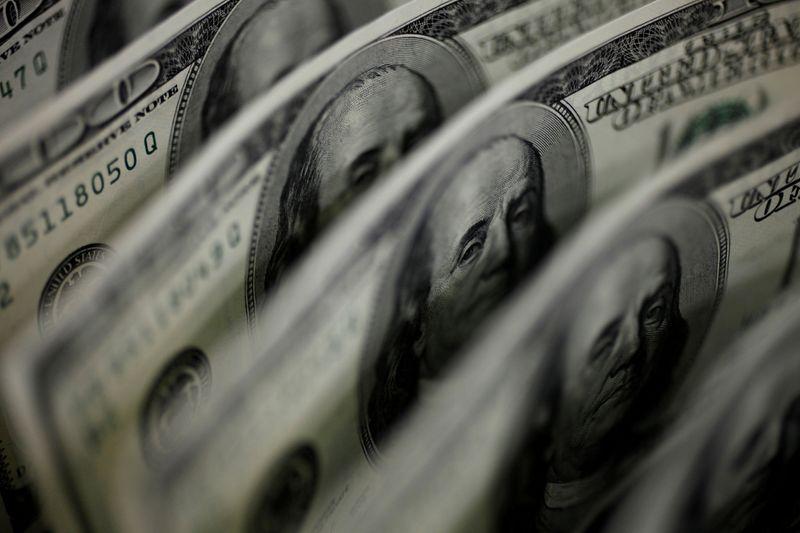 TOKYO – The U.S. dollar maintained its biggest loss in 10 days on Friday after disappointing U.S. labour market data bruised optimism for the country's speedy recovery from the COVID-19 pandemic.
The greenback continued to buck its traditional role as a safe-harbour currency, falling in sympathy with U.S. stocks overnight after an unexpected increase in weekly jobless claims soured the economic outlook.
The British pound traded near an almost three-year high reached overnight, when it surged the most in more than a month, amid Britain's aggressive vaccination programme.
The dollar index was little changed at 90.584 early in the Asian session, after a 0.4% decline overnight cut short a two-day winning streak. For the week, the gauge is now back to more or less break-even.
The string of soft labour data is weighing on the dollar even as other indicators have shown resilience, and as President Joe Biden's pandemic relief efforts take shape, including a proposed $1.9 trillion spending package.
Sterling was mostly flat at $1.3965 on Friday following a 0.8% jump in the previous session, when it rose as high as $1.3986 for the first time since April 2018.
The euro was little changed at $1.2089 after rising 0.4% overnight.
The dollar bought 105.695 yen, little changed following a two-day retreat from the five-month high of 106.225 reached Wednesday.
Full coverage: REUTERS