WORLDWIDE: HEADLINES  
Sovereign wealth funds pull $16.3 billion from market strategies in fourth quarter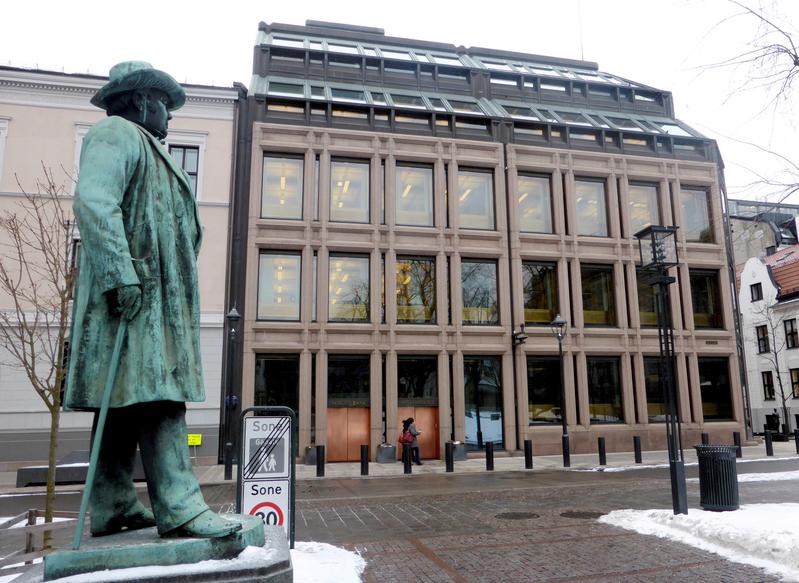 LONDON  – Sovereign wealth funds pulled $16.3 billion from public market investment strategies, largely equities, in the fourth quarter, the most in almost four years, driven largely by redemptions, according to data and research firm eVestment.
The move followed a year in which some funds, including those from Norway, Azerbaijan and Kazakhstan, planned withdrawals to help their governments cope with the coronavirus crisis.
Net outflows from equity strategies managed by third-party fund managers reached $18.5 billion in the final three months of 2020, eVestment data showed.
Global equity markets closed 2020 around record highs after a stimulus-charged rebound helped stocks surge more than 60% from their March lows.
Across all asset classes, net outflows from long-only managers handling sovereign wealth investments were $16.3 billion, the largest amount since the first quarter of 2017, the data showed.
But the significance of the data was disputed by the International Forum of Sovereign Wealth Funds (IFSWF).
"According to our research, these figures don't appear to be indicative of the behaviour of our members that invest in global markets," said Victoria Barbary, director of strategy and communications at the IFSWF. "For most major sovereign wealth funds, pooled vehicles are not the main vehicles for their investment, with the exception of ETFs."
Full coverage: REUTERS 
BHP and Aboriginal group probe fallen rock shelter in Western Australia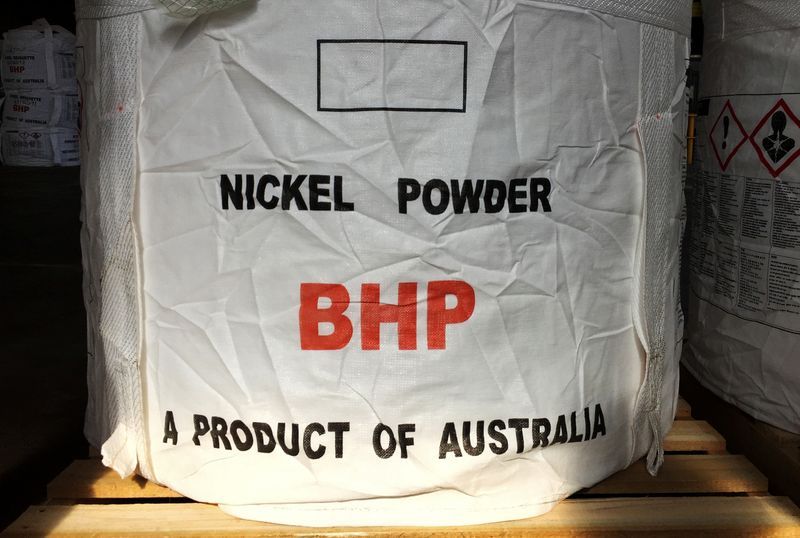 MELBOURNE – BHP Group has launched a joint investigation with an Indigenous group into what caused a rock fall at a culturally significant rock shelter at its iron ore operations in Western Australia, both groups said.
BHP discovered the damage to the site of significance to the Banjima people on Jan. 29, as part of monitoring at its Mining Area C operations. It informed its Banjima partners and the groups agreed to set up a probe into the incident, BHP President Minerals Australia, Edgar Basto said in a statement.
"This site is not part of current mining operations. The cause of this rock fall is not known," Basto said in a statement late on Tuesday.
Mining Area C is part of BHP's $3.4 billion South Flank replacement project in the state's Pilbara region.
Miners are facing closer scrutiny over what they do to protect sacred Indigenous sites in the wake of Rio Tinto's destruction of two ancient, sacred rock shelters at Juukan Gorge last May. The mining company had obtained a permit to destroy the sites.
Basto and Brandon Craig, head of BHP's Western Australian iron ore operations, met with Banjima Elders as part of the Banjima Heritage Advisory Council that BHP set up last year following the Juukan Gorge incident.
"We will continue to work with the Banjima in a spirit of respect and cooperation," BHP said.
The Banjima Native Title Aboriginal Corporation said that it had met with BHP executives on Feb. 11 to clarify details in an initial report, and carry the investigation forward.
Full coverage: REUTERS 
WORLDWIDE: FINANCE / MARKETS  
Dollar on defensive as risk sentiment improves; kiwi rallies after RBNZ 
TOKYO – The U.S. dollar slipped to three-year lows against the British pound and antipodean currencies on Wednesday as the promise of extended easy monetary conditions globally boosted investor appetite for riskier assets.
The New Zealand dollar dipped briefly before rallying to the highest since April 2018 after the country's central bank emphasised patience over the timing of exiting ultra-easy policy settings.
U.S. Federal Reserve Chair Jerome Powell reiterated on Tuesday that interest rates will remain low and the Fed will keep buying bonds to support the U.S. economy, which many analysts and investors view as a long-term negative factor for the greenback.
Money flowed from safe havens like the dollar toward currencies that are expected to benefit from a pick-up in global trade, and to countries like Britain that are bouncing back quickly from the coronavirus pandemic.
"Signs of economic recovery are lifting commodities prices, which in turn supports currencies of commodities exporters," such as the Australian dollar, said Junichi Ishikawa, foreign exchange strategist at IG Securities.
"Risk appetite has improved a lot, and this leaves the dollar at a big disadvantage."
The dollar index against a basket of six major currencies was at 90.111, hovering near the six-week low of 89.941 it reached overnight.
The Australian dollar, which tends to benefits from rising metal and energy prices, jumped to a three-year high of $0.7945 before paring gains to trade 0.1% stronger at $0.7914.
The New Zealand dollar rose as high as $0.7384, following an knee-jerk dip, after the Reserve Bank of New Zealand (RBNZ) expressed some caution about the outlook, potentially disappointing traders who expected the monetary authority to acknowledge a recent improvement in economic data.
"The RBNZ wants to see the whites of the eyes of inflation and employment before it shifts monetary policy."
Full coverage: REUTERS 
Promise of cheap money keeps stocks buoyant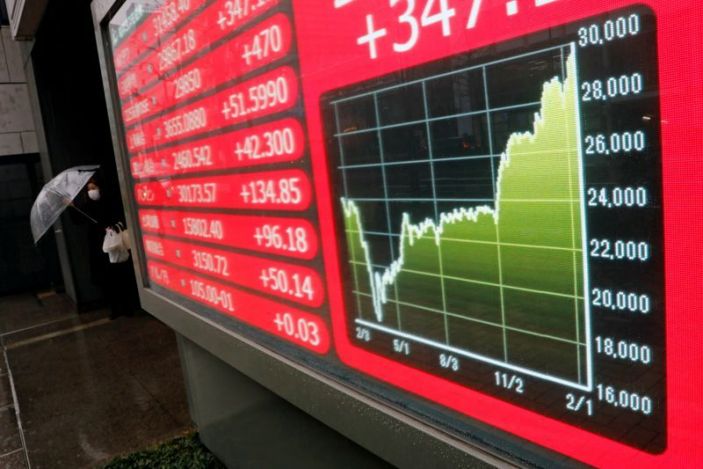 SINGAPORE/MIAMI – Bond markets steadied, the U.S. dollar fell and stocks edged ahead on Wednesday after central banks from Washington to Wellington vowed to keep monetary policy loose for a long time, giving investors enough confidence to seek out riskier assets.
U.S. Federal Reserve Chair Jerome Powell told Congress on Tuesday the economy remained "a long way" from employment and inflation goals and that rates would stay low and bond buying proceed apace until there was "substantial further progress".
The Reserve Bank of New Zealand on Wednesday made no changes to its rates or bond purchase programme either and said policy will need to remain stimulatory until inflation is sustained at 2% and employment hits maximum levels.
Taken together, it was enough to reassure investors that authorities won't rush to raise rates even if inflation accelerates.
Risk-sensitive currencies rose, pushing the kiwi, Aussie and sterling to their highest levels since early 2018, while the safe-haven Japanese yen slipped. [FRX/]
MSCI's broadest index of Asia-Pacific shares outside Japan, which has drifted 1.2% lower over the week as rising yields pressured valuations, rose 0.3% and S&P 500 futures rose 0.1%.
Tech stock selling pushed Japan's Nikkei 0.4% lower.
Benchmark 10-year U.S. Treasury yields, which fall when prices rise, were steady at 1.3480% after closing 2.4 basis points lower following Powell's testimony to Congress.
Full coverage: REUTERS 
Oil slips after U.S. crude stocks rise amid deep freeze hit to refiners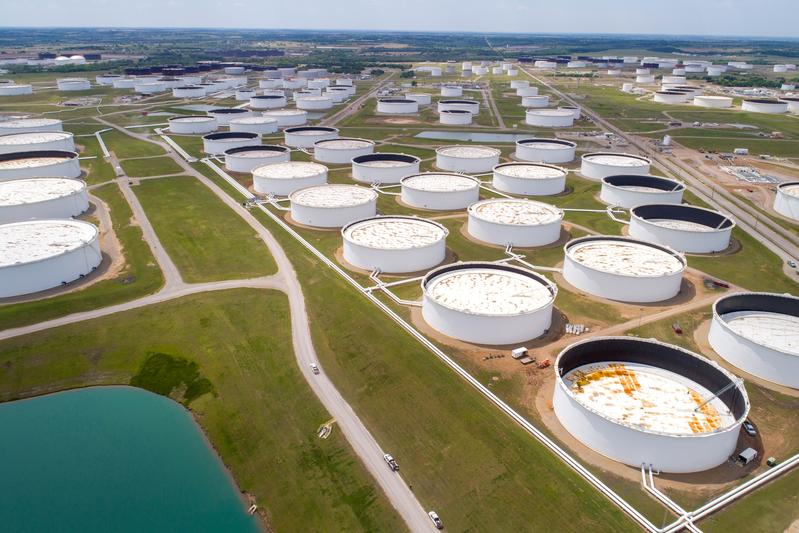 MELBOURNE – Oil prices fell in early trade on Wednesday after industry data showed U.S. crude inventories unexpectedly rose last week as a deep freeze in the southern states curbed demand from refineries that were forced to shut.
Crude stockpiles rose by 1 million barrels in the week to Feb. 19, the American Petroleum Institute (API) reported on Tuesday, against estimates for a draw of 5.2 million barrels in a Reuters poll.
API data showed refinery crude runs fell by 2.2 million bpd.
U.S. West Texas Intermediate (WTI) crude futures were down 55 cents or 0.9% at $61.12 a barrel at 0136 GMT, after slipping 3 cents on Tuesday.
Brent crude futures fell 38 cents, or 0.6%, to $64.99 a barrel, erasing Tuesday's 13 cents gain.
Investors will be awaiting confirmation from the U.S. Energy Information Administration later on Wednesday that crude inventories rose last week, despite the hit to shale oil production amid the unprecedented icy spell in the U.S. south.
"The key question is how quickly does U.S. oil supply recover. It looks like supply will recover faster than refineries, and supply is going to outpace demand in the next few weeks. That will give negative weight to the market," Commonwealth Bank analyst Vivek Dhar said.
The price retreat is being seen as a pause following a rally of more than 26% to 13-month highs in both Brent and WTI since the start of the year.
Full coverage: REUTERS