WORLDWIDE: HEADLINES  
Exxon Mobil's total reserves drop by a third after COVID-19 oil price drop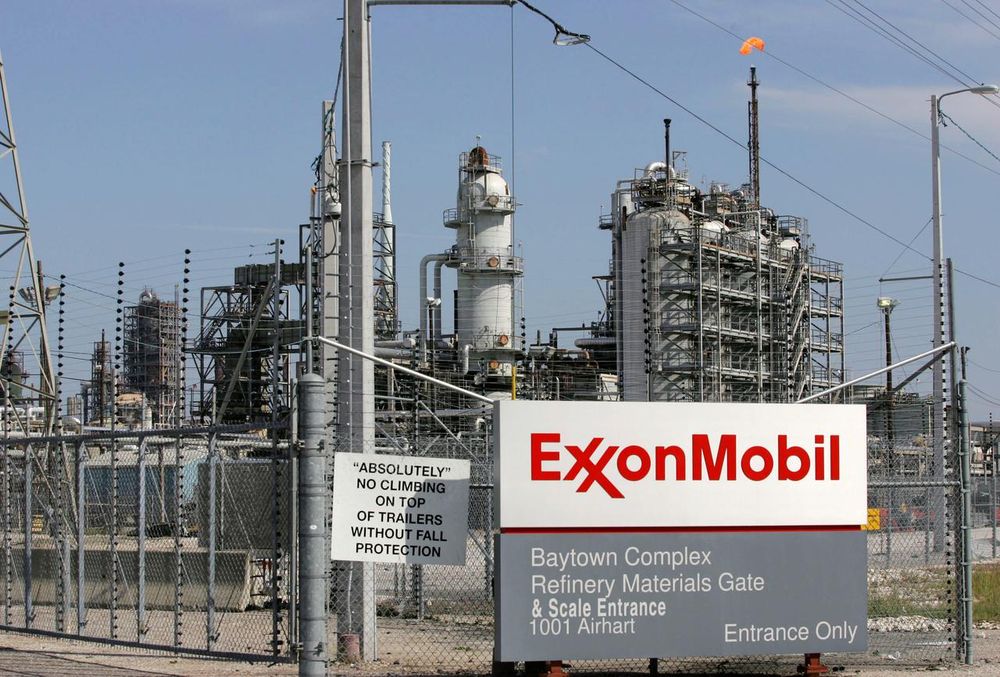 Exxon Mobil Corp's global oil and gas reserves tumbled by a third last year as the COVID-19 pandemic slammed global oil prices and demand, the company said on Wednesday.
The largest U.S. oil producer is reeling from the sharp decline in oil demand and a series of bad bets on projects when prices were much higher. It slashed project spending by a third last year, cut jobs and added to debt to cover its dividend.
Exxon's reserves are at their lowest since the merger between Exxon and Mobil in 1999 and were "a result of very low prices during 2020 and the effects of reductions in capital expenditures," the company said in a filing.
Total reserves for all products fell to 15.2 billion barrels of oil and gas at the end of 2020 from 22.4 billion the year before, mostly driven by oil sands in Canada and U.S. shale gas properties, according to the filing.
Exxon cut the value of its shale gas properties by over $20 billion last year, most of them acquired in a 2010 merger with XTO Energy that had pushed its reserves up by about 2 billion barrels.
The plunge in its value of oil and gas properties was worse than during the 2014 through 2016 downturn, when Exxon had a 4.8 billion cut in its reserves.
Full coverage: REUTERS 
European stocks set for record highs in 2021: Reuters poll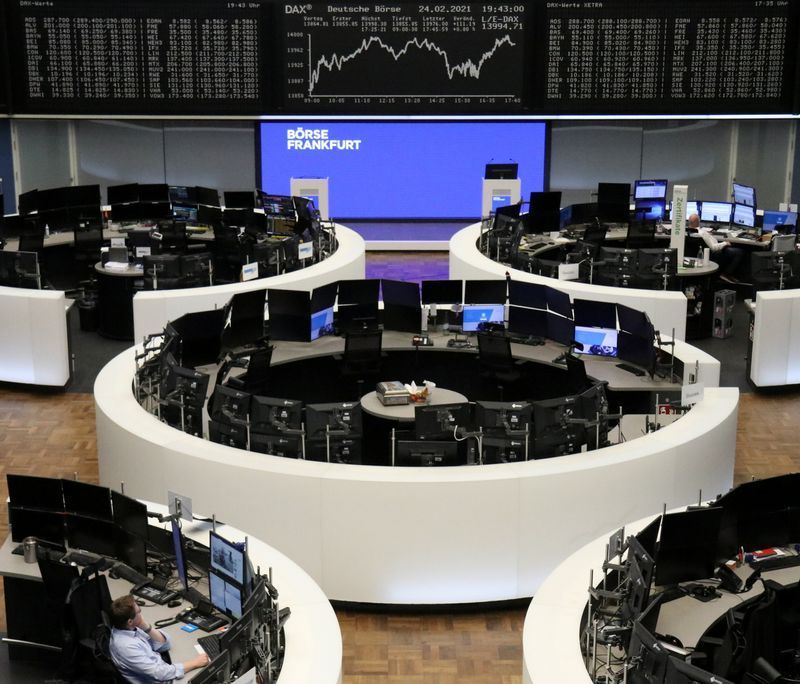 LONDON/MILAN – A rebound in corporate profits is expected to send European stocks to record highs by the end of 2021, a year during which massive fiscal and monetary stimulus and COVID-19 vaccines will back the recovery of the continent's economy.
A Reuters poll of 24 fund managers, strategists and brokers surveyed over the past two weeks foresaw the pan-European STOXX 600 index reclaiming levels last seen before the 2020 pandemic market crash and climbing to 440 points by year's end.
Based on Tuesday's close of 411.32 points, that would represent a 7% gain for the benchmark which, unlike its Wall Street peers, has struggled to keep up with the rally in global equity markets.
While the MSCI's global stock index has been regularly reaching records since August, European stocks have failed to return to February 2020 highs.
European economies are reopening only gradually, largely because of the slow roll-out of vaccines, but the poll's forecast for the end of 2021 is 10 points higher than it was in November.
A gradual improvement in corporate profits is expected to help push European shares back up to pre-COVID 19 levels and then scale new highs.
The fourth-quarter earnings season has been promising so far. Some 68% of results beat estimates, according to Refinitiv I/B/E/S data.
Over the last month, analysts have revised their fourth-quarter profit forecasts for companies listed on the STOXX 600 to a decline 16.5% year-on-year from more than 23%.
Full coverage: REUTERS 
WORLDWIDE: FINANCE / MARKETS  
Asian shares jump after Powell nixes rate hike fears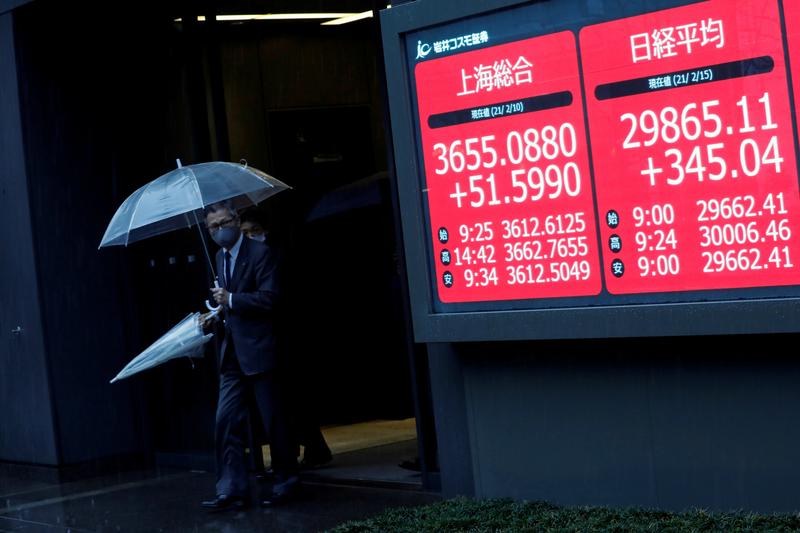 TOKYO/MIAMI – Asian stocks jumped on Thursday after U.S. Federal Reserve Chair Jerome Powell reaffirmed interest rates would stay low for a long time, calming market fears that higher inflation might prompt the central bank to tighten the monetary spigot.
Powell's reassurance gave a fresh impetus to reflation trades and boosted risk asset prices while also driving U.S. bond yields back up to one-year highs.
MSCI's ex-Japan Asia-Pacific shares index rose 1.0% while Japan's Nikkei gained 1.6%.
Hong Kong's Hang Seng jumped 1.8% to pare more than half of its previous day's losses following the announcement of a stamp duty hike.
In a second day of testimony in Washington, Powell reiterated the Fed's promise to get the U.S. economy back to full employment and to not worry about inflation unless prices rose in a persistent and troubling way.
"Powell said it will take three years for them to achieve its inflation target, essentially reaffirming the Fed will not raise interest rates until 2023," said Norihiro Fujito, chief investment strategist at Mitsubishi UFJ Morgan Stanley Securities.
"A huge amount of cash investors have to work is flowing into the stock market, and that is more than offsetting any negative aspects of higher bond yields."
The prospects of a prolonged period of low interest rates came as investors expect a huge U.S. fiscal stimulus and a progress in COVID-19 vaccinations to shore up the economy, especially the sectors hit the hardest by the pandemic.
Full coverage: REUTERS 
Dollar languishes near three-year lows as Fed's Powell stokes reflation bets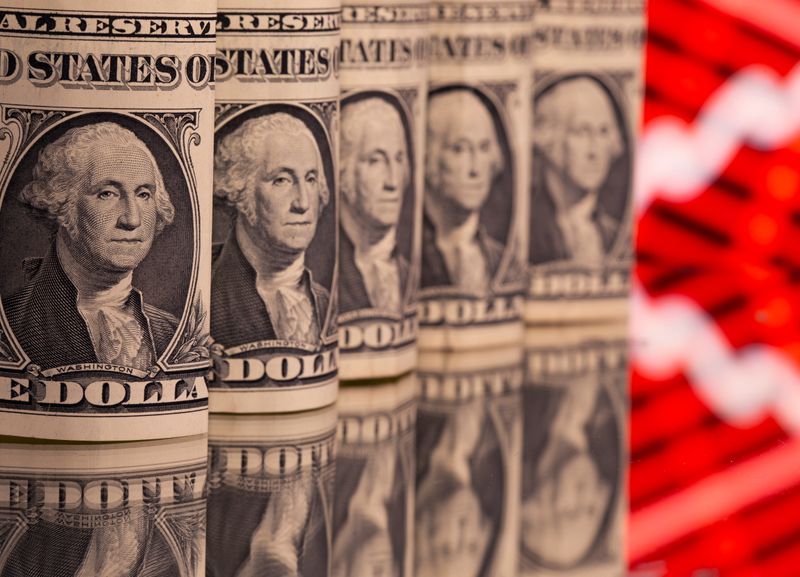 TOKYO  – The safe-haven U.S. dollar languished near three-year lows versus riskier currencies on Thursday as continued dovish signals from the Federal Reserve stoked reflation bets.
The greenback sank to a fresh low against the Australian dollar, and held near lows set overnight against its British, Canadian and New Zealand peers.
Fed Chair Powell reiterated on Wednesday that the central bank wouldn't adjust policy until the economy is clearly improving, and will look through any near-term spike in inflation. The remarks to the House of Representatives Committee on Financial Services mirrored his testimony before the Senate the day before.
"Powell made it very clear that the improvement in the economic outlook thus far will not instigate the Fed to tighten monetary policy," National Australia Bank foreign exchange strategist Rodrigo Cattrill wrote in a client note.
Easy financial conditions, the promise of fiscal stimulus and an accelerating COVID-19 vaccine rollout have driven money into what's come to be known as the reflation trade, refering to bets on an upswing in economic activity and prices.
Commodity-linked currencies are placed to benefit from a pick-up in global trade, while investors have also cheered Britain's progress in recovering from the coronavirus pandemic.
Australia's dollar rose 0.1% to $0.79717 on Thursday in Asia after earlier touching a fresh three-year high of $0.7975.
The New Zealand and Canadian dollars traded just off Wednesday's multi-year highs.
Sterling was little changed at $1.4143 after pushing to the cusp of $1.43 overnight for the first time since April 2018.
The euro traded near the top of its recent range at $1.2168, near the almost one-month high of $1.2180 touched earlier this week.
The dollar strengthened though against other traditional safe haven currencies, rising 0.1% to 105.94 yen for a third day of gains. It held near the three-month high of 90.945 Swiss francs reached overnight.
Full coverage: REUTERS 
Oil rises after data shows slump in U.S. output amid Texas freeze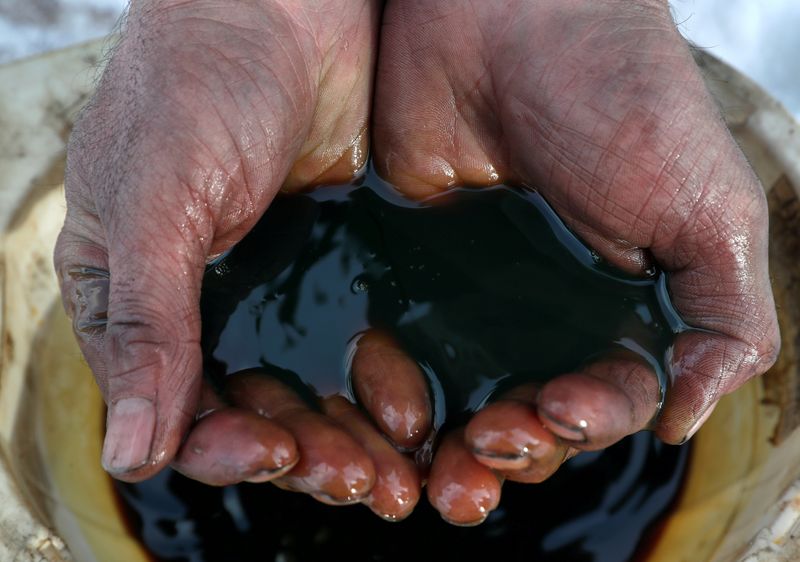 NEW YORK – Oil prices climbed on Wednesday to fresh 13-month highs after U.S. government data showed a drop in crude output after a deep freeze disrupted production last week.
U.S. crude oil production dropped last week by more than 10%, or 1 million barrels per day, during the rare winter storm in Texas, equaling the largest weekly fall ever, the Energy Information Administration said. Refinery crude inputs dropped to the lowest since September 2008 as the freeze knocked out power to millions. [EIA/S]
"If you're getting that kind of drop in one week of EIA production, you're likely to get more after that," said Phil Flynn, senior analyst at Price Futures in Chicago.
"There is some concern that this will be a long-term permanent production drop."
Traffic at the Houston ship channel was slowly coming back to normal but terminals were still facing several issues. After nearly a quarter of national refining capacity was idled by the freeze, refineries have also started to come back online this week.
Brent crude futures rose $1.67, or 2.6%, to settle at $67.04 a barrel. The global benchmark hit a session high of $67.30 a barrel, its loftiest since Jan. 8, 2020.
U.S. West Texas Intermediate (WTI) crude futures ended $1.55, or 2.5%, higher at $63.22 a barrel, after touching $63.37, also their highest since Jan. 8, 2020.
Full coverage: REUTERS