WORLDWIDE: HEADLINES
Debt Is Brake On Inflation-Fighting Zeal 
Central banks are in a quandary. They have to raise interest rates to prevent inflation from getting out of control, but also have to consider the effects on debt. The Bank for International Settlements on Sunday called for interest rates to be raised "quickly and decisively" before expectations of higher prices become entrenched.
However, the umbrella body for the world's central banks also fretted about the effects of higher borrowing costs, given high levels of corporate and household debt
The Basel-based institution calculates that if rates rise as financial markets currently expect, average interest payments in a dozen developed economies will rise by 1 percentage point to 16% of income. This will hit property and equity prices and lower economic growth by 1.5%. If the U.S. Federal Reserve raises rates at the same pace as it did between 2004 and 2006, the hit to incomes and growth will double. And that's before factoring in possible ructions in financial markets.
Full coverage: REUTERS
Analysis: Food Export Bans, From India To Argentina, Risk Fueling Inflation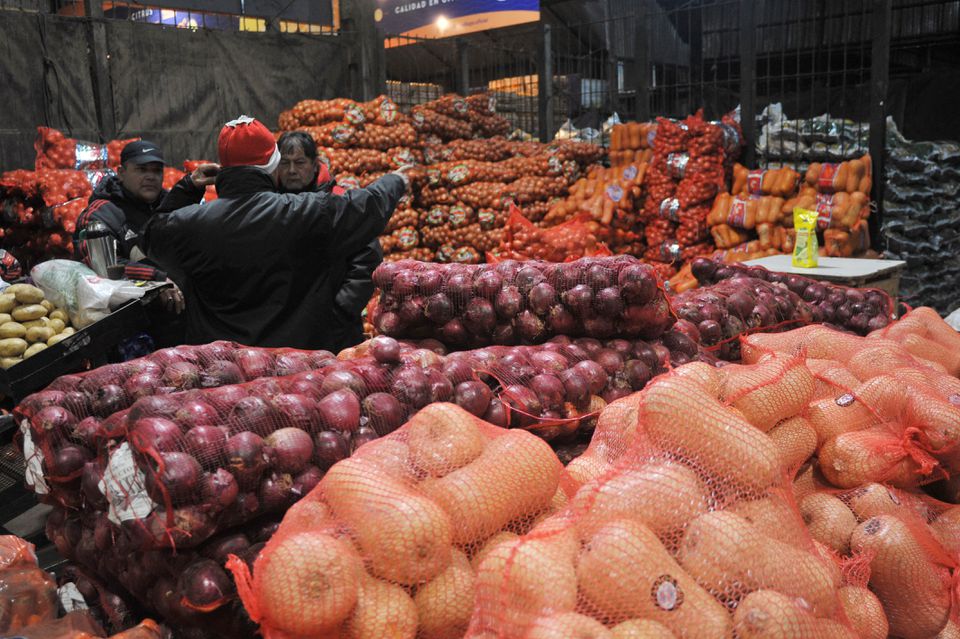 It only took 24 hours last month for Prime Minister Narendra Modi's government in India – the world's second-largest producer of wheat – to shelve its plans to "feed the world".
In April, Modi had said publicly that the world's most populous democracy was ready to fill part of the gap left by Ukraine in global grains markets by increasing its wheat exports, following five consecutive record harvests. India traditionally exports only a modest amount of wheat, retaining most of its crop for domestic consumption.
On May 12, India's Ministry of Commerce & Industry said it was preparing to send delegations to nine countries to export a record 10 million tonnes of wheat this fiscal year – sharply up the previous season.
But a barrage of alarming data changed all that.
First came a downward revision to India's wheat crop in early May as a sudden heatwave hammered yields. Then data on May 12 showed inflation in the nation of 1.4 billion had jumped to a near eight-year high due to higher food and fuel prices, driven by the Ukraine war.
Alarmed by rising inflation, which had contributed to toppling the previous Congress party government in 2014, Modi's office told the Ministry of Commerce on May 13 to put the "brakes on" wheat exports immediately, according to one government official, who asked not to be identified because of the sensitivity of the issue.
Full coverage: REUTERS
WORLDWIDE: HEADLINES
Stocks Extend Bear Market Bounce As Inflation Angst Eases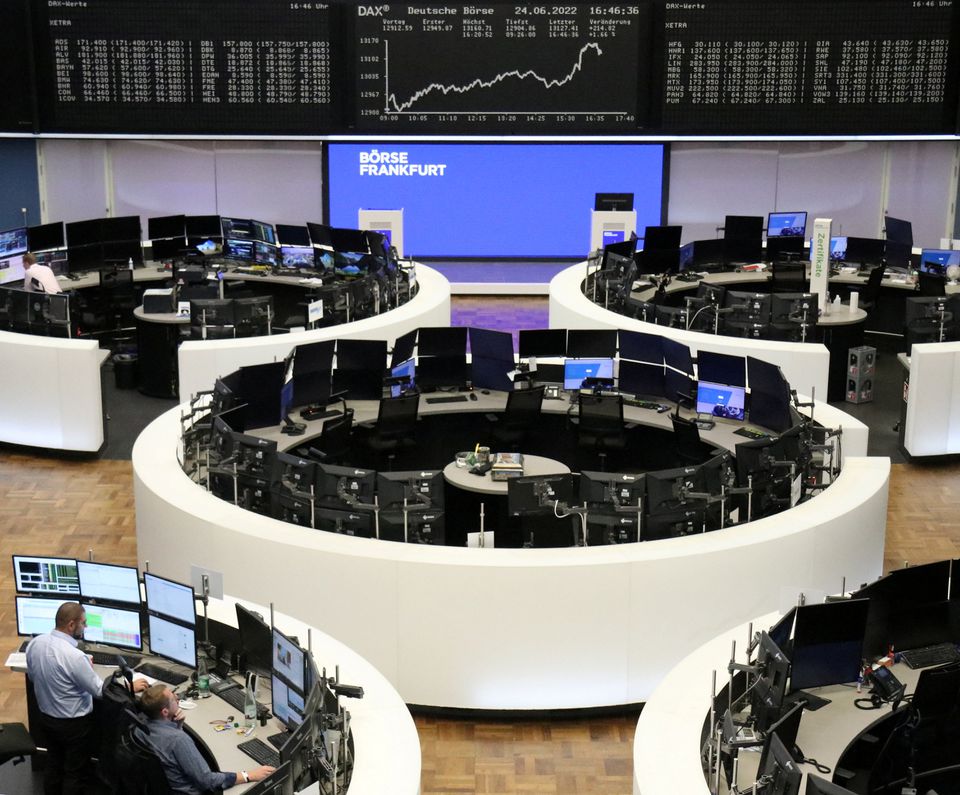 World shares extended their bounce on Monday, building on Friday's strong Wall Street close as off-peak oil prices helped sentiment improve and temper fears of prolonged inflation.
Strong morning gains in Europe and a rally across Asian markets after China further eased COVID-19 restrictions drove the MSCI's benchmark for global stocks (.MIWD00000PUS) up for a third straight session, rising 0.5% by 0851 GMT.
Investors hope the oil prices slide from three-month peaks hit earlier in June could ease price pressures and allow the U.S. Federal Reserve to tighten policy less aggressively than initially feared, reducing the risk of an economic recession.
"We think there are more chances of seeing oil prices going lower simply because of easing demand from the U.S., Europe and China due to the slowdown in the economy. This in turn should help reduce expectations on inflation at least for the very end of this year," said Jérôme Schupp, fund manager at Prime Partners in Geneva.
"The next Fed meeting in July will be quite important. We should see the Fed continue to hike rates, probably by 75 basis points. But more crucial will be the new message from (Fed Chair Jerome) Powell. Maybe he'll say they're happy with the new level of rates," added Schupp.
Despite the strong three-day rebound which has helped the MSCI world benchmark distance further above the November 2020 lows hit earlier this month, the index remains down more than 20% from its record-high close in January, a fall that is commonly described as a bear market.
Full coverage: REUTERS
Dollar Struggles As Big Rate Hike Bets Cool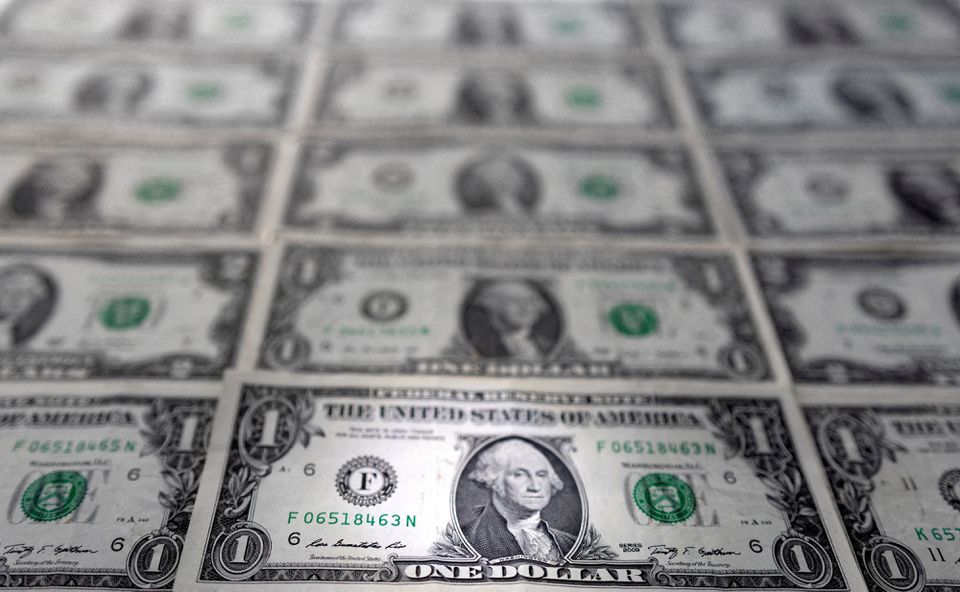 The U.S. dollar struggled versus its major rivals on Monday as traders reassessed the prospects of aggressive rate hikes, while the euro led gainers at the start of the European Central Bank's annual summit in Portugal.
Aggressive interest rate hike bets have boosted the dollar in recent days with an index rising to a near two-decade high of 105.79 earlier this month. But with some high-frequency data indicators showing growth momentum starting to cool, investors are turning bearish on the economy's prospects.
"The sharp rise in inflation expectations has resulted in consumer confidence falling to a record low which will reinforce fears over a sharper slowdown in the U.S. economy going forward," Mizuho strategists said in a note.
Against its rivals, the dollar edged 0.2% lower at 103.86. It hit a late 2002 high of 105.79 earlier this month.
Higher terminal pricing of benchmark interest rates has been a key support for the dollar but that source of strength has faded in recent days.
Futures pricing shows traders now anticipating the U.S. Federal Reserve's benchmark funds rate stabilising around 3.5% from March next year, a pullback from pricing in rates zooming to around 4% in 2023.
Full coverage: REUTERS
Oil Prices Slip Ahead Of G7 Talks On New Russian Sanctions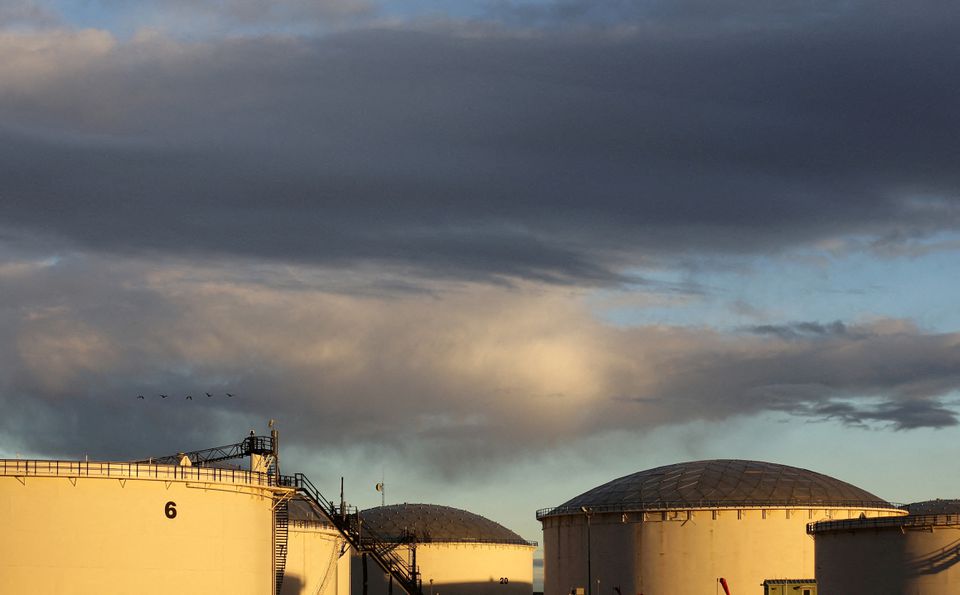 Oil prices edged lower on Monday in a volatile session as investors waited for any moves against Russian oil and gas exports that might come out of a meeting of leaders of the Group of Seven (G7) nations in Germany.
The prospect of even tighter supplies loomed over the market as western governments sought ways to cut Russia's ability to fund its war in Ukraine, even though G7 leaders were also expected to discuss a revival of the Iran nuclear deal, which might lead to more Iranian oil exports.
Members of the Organization of the Petroleum Exporting Countries and their allies including Russia, known as OPEC+, will likely stick to a plan for accelerated oil output increases in August when they meet on Thursday, sources said.
But, for now, the pressing supply worries outweighed growing concerns over the potential for a global recession following a string of downbeat economic data from the United States, the world's biggest oil consumer.
Brent crude futures declined 28 cents to $112.84 a barrel by 0932 GMT after rebounding 2.8% on Friday. U.S. West Texas Intermediate crude was at $107.17 a barrel, down 45 cents, or 0.42%, following a 3.2% gain in the previous session.
Full coverage: REUTERS