WORLDWIDE: HEADLINES 


UK's Johnson discussed taxation with Amazon's Bezos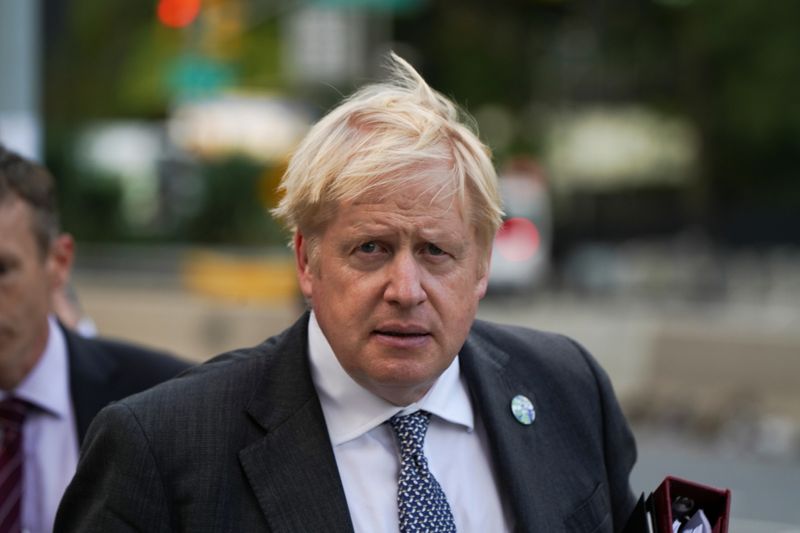 British Prime Minister Boris Johnson discussed the issue of taxation when he met Amazon's (AMZN.O) founder Jeff Bezos in New York, Downing Street said.
"The prime minister raised the issue of taxation, and hoped progress could be [made] in implementing the G7 agreement on tax," a Downing Street spokesperson said in a readout of the meeting.
Bezos pledged on Monday to give away $1 billion in grants this year to focus on efforts around conservation. 
The pledge is a part of his previously announced Bezos Earth Fund, which the Amazon founder started last year to execute his $10 billion commitment to fund scientists, activists and non-profit organizations in the fight against climate change.
"The prime minister welcomed the Bezos Earth Fund's commitment, announced tonight, to give $1 billion to protect forests and remove carbon from the air," Downing Street said.
"The prime minister and Mr Bezos agreed to work together to see what more could be done in the run up to and at COP26."
Full coverage: REUTERS


China Evergrande fears grip markets as Beijing stands back, for now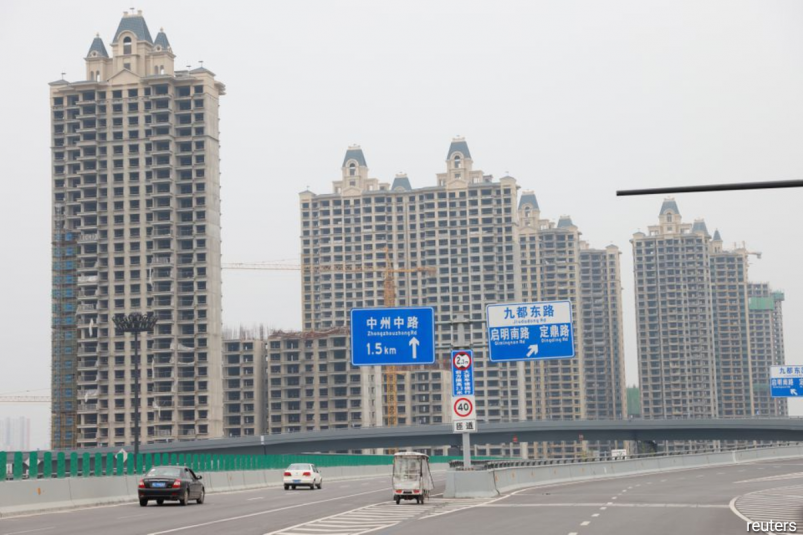 The risks of China Evergrande Group (3333.HK) defaulting on its mountain of debt loomed large over nervous markets on Tuesday, as investors looked for signs of intervention by Beijing to stem any potential domino effect across the global economy.
Analysts played down the threat of Evergrande's troubles becoming the country's "Lehman moment," though concerns about the spillover risks of a messy collapse of what was once China's top-selling property developer have roiled financial markets.
In an effort to assuage investor anxiety, Evergrande Chairman Hui Ka Yuan said in a letter to staff the company is confident it will "walk out of its darkest moment" and deliver property projects as pledged, local media reported on Tuesday.
In the letter, coinciding with China's mid-autumn festival, the chairman of the debt-laden property developer, also said Evergrande will fulfil responsibilities to property buyers, investors, partners and financial institutions.
Investors in Evergrande, however, remained on edge.
Its shares were sold-off again on Tuesday, fell as much as 7%, having tumbled 10% in the previous day on fears its $305 billion in debt could trigger widespread losses in China's financial system in the event of a collapse.
Other property stocks such as Sunac (1918.HK), China's No.4 property developer, and state-backed Greentown China (3900.HK) on Tuesday recouped some of their hefty losses in the previous session.
Full coverage: REUTERS


WORLDWIDE: FINANCE / MARKETS


Asia markets fight for footing as investors fret over Evergrande crisis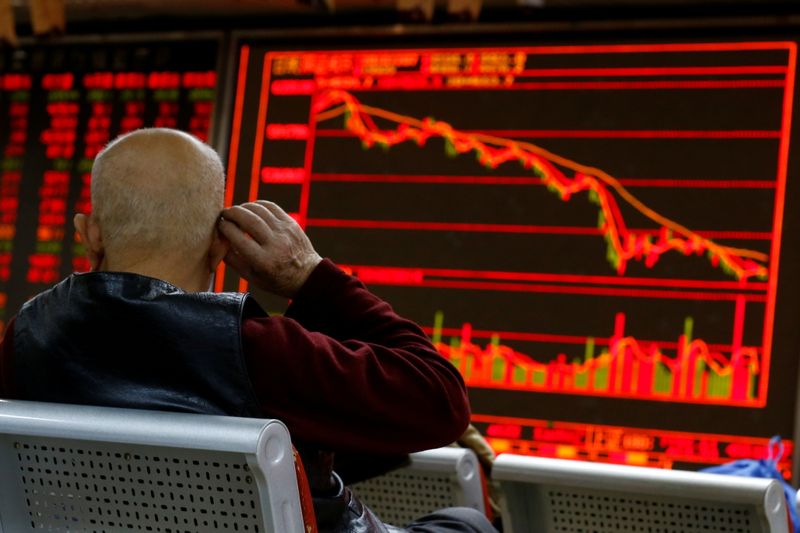 Asian stocks struggled to shake off contagion fears on Tuesday and selling pressure persisted amid concern that troubles at indebted developer China Evergrande could ripple across the world economy, markets and financial system.
Hong Kong's Hang Seng (.HSI) hit a fresh 11-month low and was down 0.3% by midsession, with a early gains in banks and property stocks paring a little. Japan's Nikkei (.N225) returned from a market holiday with a drop of almost 2%.
Currency, commodity and bond markets steadied, but overall demand for riskier assets remained low especially as the Federal Reserve is expected to step closer to tapering on Wednesday.
European futures rose 0.5% in the Asia session. FTSE futures advanced 0.7% and S&P 500 futures climbed 0.6% a day after selling hit banks on both sides of the Atlantic and tipped the S&P 500 to its steepest fall in two months.
"For markets to bounce we need to see concrete actions from the authorities to stem any wide spread contagion," said Dave Wang, a portfolio manager at Nuvest Capital in Singapore.
Though China is on holiday, and mainland markets closed, there was little evidence of that yet, with no mention of Evergrande's troubles in major Chinese state media.
Evergrande, struggling for cash, owes $305 billion and investors are on edge at the risk a messy failure reverberates through China's property sector and everything exposed to it – primarily banks and then the broader economy.
China's yuan steadied in offshore trade to recoup some of the losses that sent it to a three-week low on Monday. Evergrande (3333.HK) shares fell 4% as focus there shifts to Thursday when the company is due to make bond interest payments.
Full coverage: REUTERS


Oil prices advance amid U.S. supply tightness signals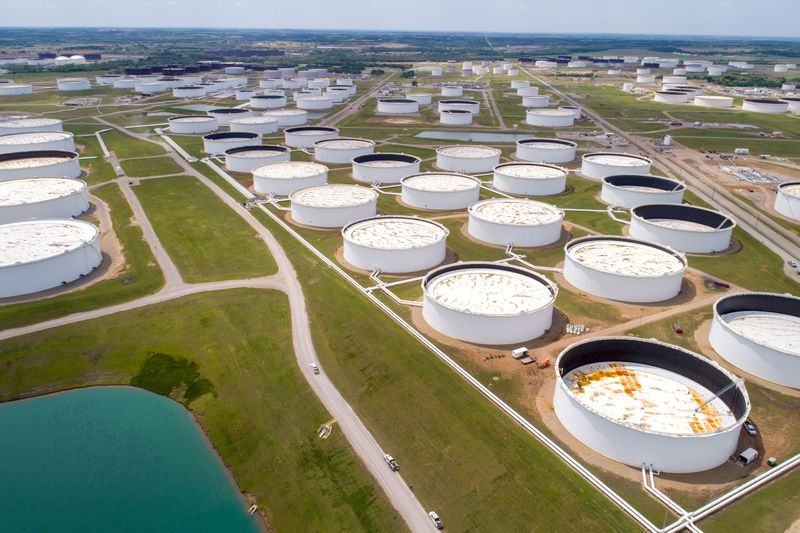 Oil prices rose on Tuesday as analysts pointed to signs of U.S. supply tightness, ending days of losses as global markets remain haunted by the potential impact on China's economy of a crisis at heavily indebted property group China Evergrande.
Brent crude gained 63 cents or 0.9% to $74.55 a barrel by 0340 GMT, having fallen by almost 2% on Monday. The contract for West Texas Intermediate (WTI) , which expires later on Tuesday, was up 69 cents or 1% at $70.98 after dropping 2.3% in the previous session.
Global utilities are switching to fuel oil due to rising gas and coal prices, and lingering outages from the Gulf of Mexico after Hurricane Ada that imply less supply is available, ANZ analysts said. 
"While slowing Chinese economic growth and uncertainty around the (U.S.) Fed's tapering timetable weighed on market sentiment, other developments still point to higher oil prices," ANZ Research said in a note.
Still, investors across financial assets have been rocked by the fallout from heavily indebted Evergrande (3333.HK) and the threat of a wider market shakeout in the longer term. 
While that view of the state of China's economy is weighing on markets, the U.S. Federal Reserve is also expected to start tightening monetary policy – likely to make investors warier of riskier assets such as oil.
Full coverage: REUTERS


Dollar holds gains, yuan under pressure as Evergrande risks grow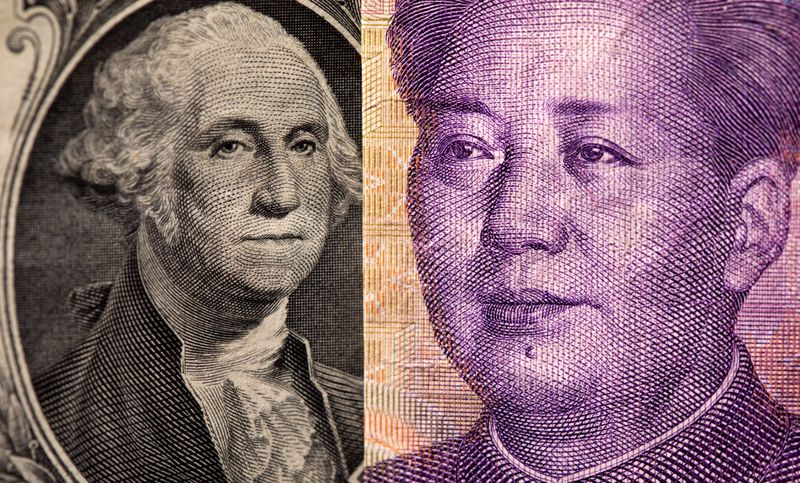 The offshore yuan wallowed near an almost one-month low on Tuesday while the safe-haven dollar and yen stood tall as investors sought shelter from a potential China Evergrande default.
The New Zealand dollar also sank after the central bank's assistant governor poured cold water on bets for a 50 basis point rate hike next month.
The yuan stood at 6.4805 per dollar after weakening as far as 6.4879 on Monday for the first time since Aug. 23. Mainland markets are shut for holidays until Wednesday.
"It feels like the market was waiting on something from the Chinese authorities over the weekend to calm the markets and ringfence the contagion worries from a looming Evergrande default, and that didn't come," Chris Weston, head of research at brokerage Pepperstone in Melbourne, wrote in a client note.
"Traders sense a credit event is coming."
Analysts at Wells Fargo expect the dollar to reach 6.60 per yuan in the next month for the first time since November.
The U.S. currency had already been rising on expectations the Federal Reserve will signal a start to stimulus tapering at a two-day policy meeting that ends Wednesday. read more
The greenback was mostly flat at $1.17245 per euro after gaining to $1.1700 overnight, also a first since Aug. 23.
The yen eased back about 0.2% to 128.50 to the single currency , but still close to its high of 128.155 from Monday, a level not seen since Aug. 20.
The dollar rose 0.18% to 109.58 yen , trimming some of its overnight losses, but with the pair still meandering near the middle of the trading range of the past 2-1/2 months.
Full coverage: REUTERS