WORLDWIDE: HEADLINES 


More departures from Exxon Mobil's trading operation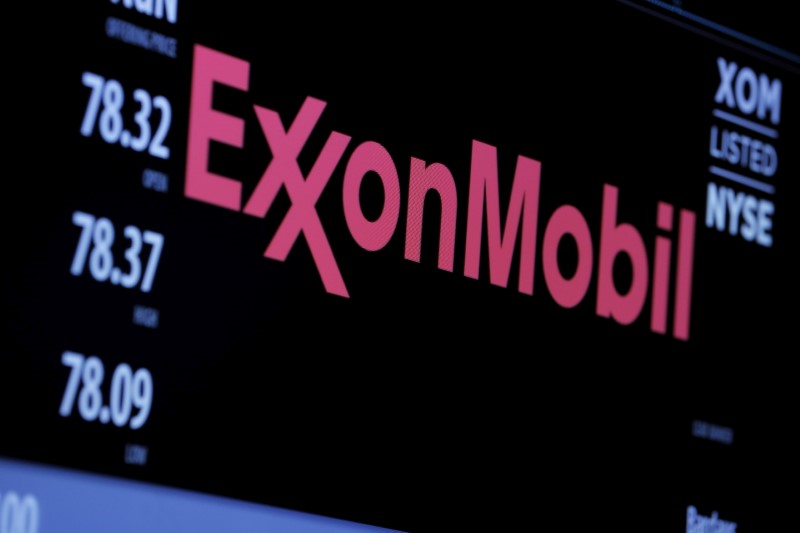 Traders from Exxon Mobil Corp's (XOM.N) natural gas liquids and gasoline units have left, according to three people familiar with the matter, the latest in a stream of departures from its downsized trading operations.
The departures were part of a recent wave of exits as the U.S. oil producer pulled back on trading. Last year's historic losses and need to preserve capital prompted Exxon to limit trading and cut staff.
Corbin Lawton left last month, according to one source and to Lawton's LinkedIn profile. Lawton, who spent more than 2 1/2 years at Exxon, joined Factor Gas Liquids Inc in its Houston office, according to his LinkedIn account.
Tim Adams, who was a vice president of NGL marketing at rival BP Plc (BP.L) before joining Exxon as a trader, has resigned, according to two people familiar with the matter.
Danielle Jamieson, a gasoline trader for Exxon, also left the U.S. team last month, according to another person and to Jamieson's LinkedIn profile. Jamieson, who began trading gasoline for Exxon in July 2019, moved to Exxon's Imperial Oil Ltd as national pricing manager, according to her LinkedIn.
Lawton and Jamieson did not immediately respond to requests for comment. Adams confirmed he resigned but did not provide other comment.
Exxon spokesman Casey Norton declined to comment citing personnel matters, but said the company is "pleased with our progress over the past couple of years to grow our team and capabilities." Its scale and reach "give our trading teams a broad footprint and unique knowledge and insights" to generate value.
Two years ago, Exxon hired a cadre of industry veterans to build up a trading unit and rival profitable operations at BP and Royal Dutch Shell (RDSa.L).
Full coverage: REUTERS 


Two Republican U.S. senators introduce antitrust bill 
Republican Senators Mike Lee and Chuck Grassley introduced a bill on Tuesday that would move all antitrust enforcement to the Justice Department, stripping the Federal Trade Commission and Federal Communications Commission of antitrust authority, Lee's office said on Monday.
The Justice Department's Antitrust Division and the FTC currently divide up the work of antitrust enforcement, with the FCC weighing in on telecommunications deals.
There is no companion legislation in the Democratic-led U.S. House of Representatives. Democrats control the evenly divided Senate because of Vice President Kamala Harris' tie-breaking vote.
The measure, introduced by Grassley, the top Republican on the Senate Judiciary Committee, and Lee, the top Republican on the committee's antitrust panel, would also ban any merger that results in a market share of more than 66 percent unless needed to prevent "serious harm" to the U.S. economy, according to a summary.
Lee said that the bill – which has a long list of elements – would address concerns beyond Big Tech, which has been the focus of other legislation.
"We need a holistic approach that deals with all of these concerns, and that benefits all consumers, in every industry – without massively increasing regulation and imposing a command-and-control grip over the economy," he said in a statement.
The bill would increase the budget of the Justice Department's Antitrust Division to $600 million. That is sharply higher than the Biden administration proposal for the next fiscal year that would give the FTC $389.8 million and the Antitrust Division $201 million.
The measure would also raise fees charged by the government to assess whether the largest mergers are legal under antitrust law.
Full coverage: REUTERS 


WORLDWIDE: FINANCE / MARKETS  


Dollar hovers near one-month high with market frozen before Fed test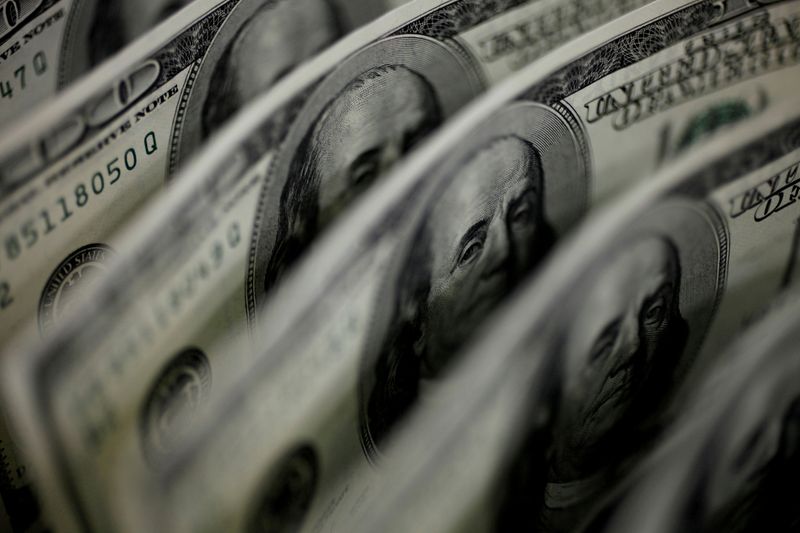 The dollar hovered below a one-month high compared with major peers on Tuesday ahead of a much-anticipated Federal Reserve meeting that could signal a change in the outlook for U.S. monetary policy.
The U.S. currency has been buoyed as traders closed short positions before the Fed's two-day policy-setting confab, which kicks off on Tuesday.
The dollar index , which measures the greenback against a basket of six currencies, was flat early in Asia at 90.517. It has pushed briefly above 90.60 in each of the last two sessions, and 90.63 would be the strongest level since May 14.
Traders will be watching carefully for clues on when policymakers will start tapering dollar-depreciating stimulus.
So far Fed officials, led by Chair Jerome Powell, have stressed that rising inflationary pressures are transitory and ultra-easy monetary settings will stay in place for some time to come, although recent economic data has raised concerns that price pressure after the post-COVID-19 economic reopening could force an earlier stimulus withdrawal.
"While Powell will tread carefully, I expect that the Fed is warming to a more open discussion about tapering, to be formally announced in the September meeting," Chris Weston, head of research at broker Pepperstone in Melbourne, wrote in a note to clients.
"Any view that cements a formal announcement in September should be modestly USD bullish, but the risks are symmetrical as Powell will be keen to not hurt financial conditions," he wrote.
Currency markets settled in tight ranges with implied volatility plumbing multi-month lows after last week's strong inflation readings and a dovish European Central Bank meeting failed to dislodge currencies from recent trading levels.
Full coverage: REUTERS 


S&P 500, Nasdaq hit record closing peaks on eve of Fed meeting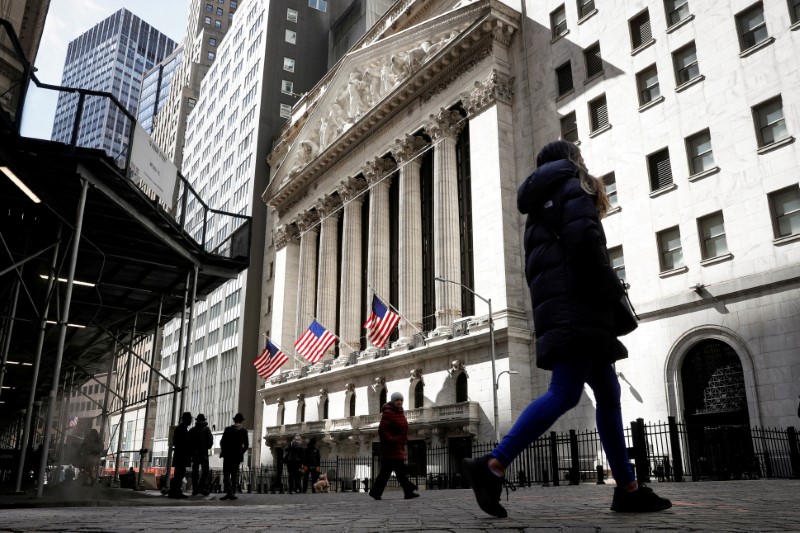 The S&P 500 and Nasdaq eked out record high finishes on Monday, despite most traders being focused on this week's Federal Reserve meeting and not on adding to existing positions.
Investors are seeking new cues from the central bank on its inflation outlook, after recent data indicated the U.S. economy is regaining momentum but not overheating. This has eased investor worries about inflation.
While the Fed has reassured that any spike in inflation would be transitory, policymakers could begin discussing the tapering of bond buying at the Tuesday-Wednesday meeting. Most analysts, however, do not expect a decision before the central bank's annual Jackson Hole, Wyoming, conference in August.
Any shift in the Fed's dovish rhetoric could upend equity markets. The S&P benchmark has climbed 13.1% this year, while the Dow and the Nasdaq have risen 12.7% and 9.2%, respectively.
The Dow Jones Industrial Average fell 85.85 points, or 0.25%, to 34,393.75, the S&P 500 gained 7.71 points, or 0.18%, to 4,255.15 and the Nasdaq Composite added 104.72 points, or 0.74%, to 14,174.14.
"There are really good arguments on both sides of the inflation debate, but to think it's a good idea to make substantive changes right now, based on continued increase in inflation or a transitory rate, seems silly to me," said Mark Stoeckle, CEO and senior portfolio manager of the Adams Funds.
High-growth tech-related stocks, which were at the heart of a sell-off driven by fears of rising rates, have regained their footing this month at the expense of economy-linked industrials, financials and materials stocks.
The S&P technology index closed at 2,515, just shy of its highest-ever finish on April 26. It was one of a half-dozen sectors that ended in positive territory. Materials and financials were the leading laggards.
Full coverage: REUTERS 


Oil steadies after hitting 2-yr high as demand hopes face supply growth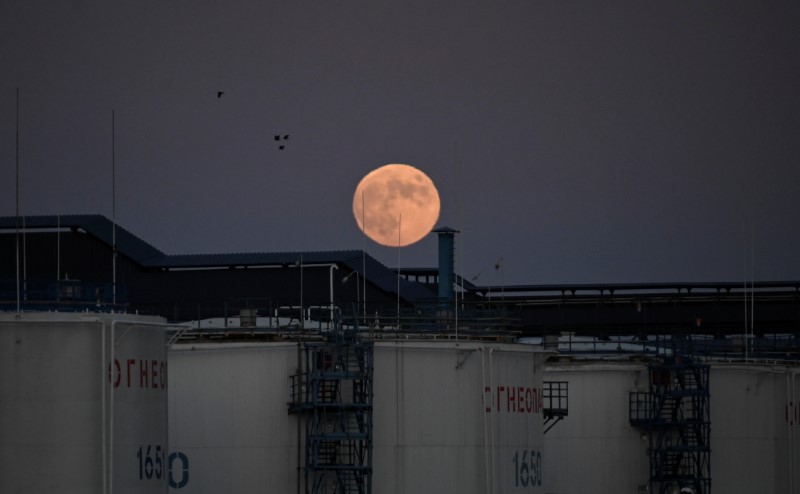 Oil prices ended mostly unchanged on Monday, after hitting their highest levels in more than two years, as growing U.S. crude production and Britain's delayed COVID-19 reopening dampened expectations for fuel demand growth and tighter supplies.
The market reacted negatively to a U.S. Energy Information Administration (EIA) forecast that shale oil output, which accounts for more than two-thirds of U.S. production, was expected to rise by about 38,000 barrels per day (bpd) in July to about 7.8 million bpd.
"We started off strong on expectations that the demand situation was building momentum as COVID vaccinations were high," said Phil Flynn, senior analyst at Price Futures Group in Chicago. "Then the EIA report took the winds out of the sail."
Brent settled up 17 cents at $72.86 a barrel. Earlier in the session, it reached $73.64 a barrel, its highest since April 2019.
U.S. West Texas Intermediate fell 3 cents to settle at $70.88 a barrel, after earlier touching $71.78 a barrel, its highest since October 2018.
The International Energy Agency said on Friday that it expected global demand to return to pre-pandemic levels at the end of 2022, more quickly than previously anticipated.
The IEA urged the Organization of the Petroleum Exporting Countries and allies, known as OPEC+, to increase output to meet demand.
OPEC+ has been restraining production to support prices after the pandemic wiped out demand in 2020, maintaining strong compliance with agreed targets in May.
Full coverage: REUTERS