WORLDWIDE: HEADLINES 


BOJ dials back pandemic funding as global central banks eye post-COVID era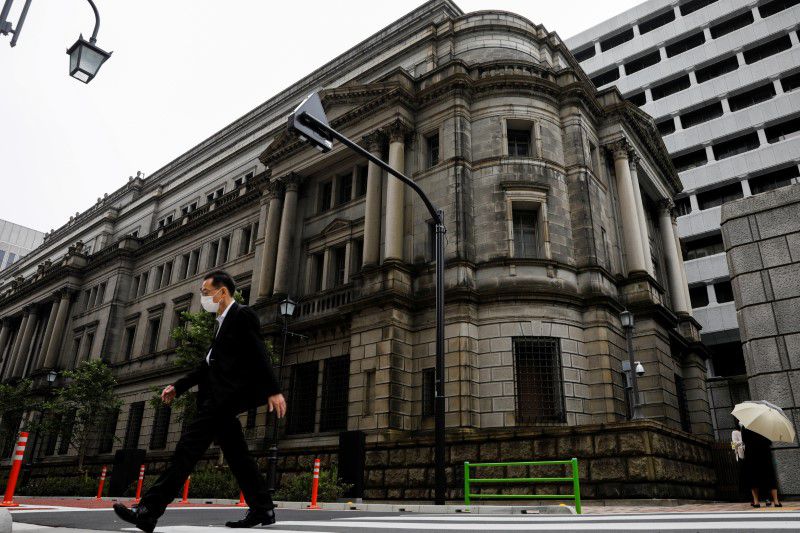 The Bank of Japan on Friday dialed back emergency pandemic-funding but maintained ultra-loose policy and extended financial relief for small firms, cementing expectations it will remain among the most dovish central banks for the foreseeable future.
The BOJ's decision, underpinned by cautious optimism that the economic damage wrought by coronavirus crisis is gradually healing, came hours after Britain became the first G7 economy to hike interest rates since the onset of the pandemic.
The Federal Reserve and the European Central Bank also moved towards rolling back crisis-era stimulus, though at varying degrees reflecting their differing views – as well as uncertainty – on the surge in global inflation.
Fears over the recent rapid spread of the Omicron variant of the coronavirus have also complicated the challenge for policymakers, whose monetary plans for a post-pandemic economic revival have been disturbed.
"The bigger picture is that in a week where the Fed signalled several rate hikes next year and the Norges Bank and the Bank of England raised interest rates, the BOJ sounded strikingly dovish," said Marcel Thieliant, senior Japan economist at Capital Economics.
"The upshot is that the Bank of Japan will remain among the few central banks that won't tighten policy for the foreseeable future."
In a widely expected decision, the BOJ on Friday maintained its short-term rate target at -0.1% and that for 10-year bond yields around 0%.
Full coverage: REUTERS 


Beijing rule changes to revive China's IPO prospects in 2022, bankers say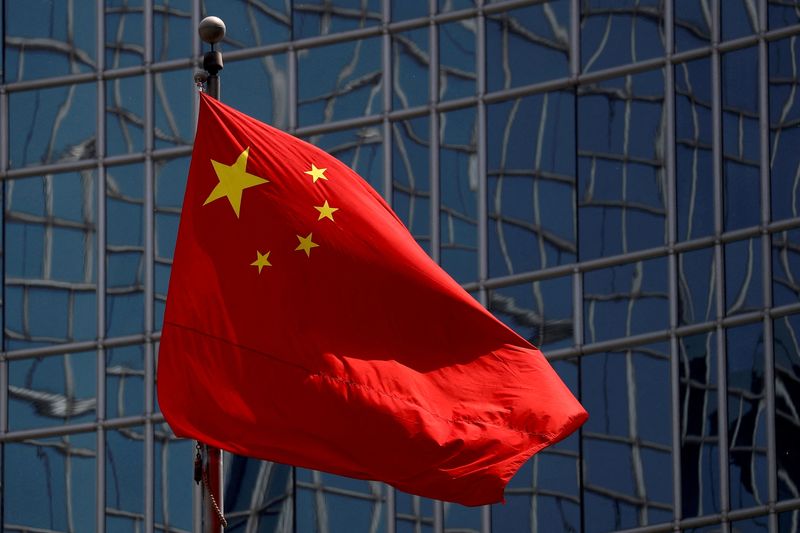 Greater China's flagging initial public offerings (IPOs) are set to get a fillip in 2022 from the expected unveiling of new rules by Beijing for Chinese firms' offshore listings, giving clarity to jittery investors, investment bankers and analysts said.
Regulators are contemplating new rules scrutinising offshore listing plans of Chinese companies with variable interest entity(VIE) structure, where a Chinese company sets up an offshore company for overseas listing purposes that allows foreign investors to buy into the stock.
That structure that has enabled a flood of listings in the United States over the past two decades, Reuters has reported.
The new rules will come after a tepid 2021 for Hong Kong, which accounts for 16% of Asia-Pacific listing volume: The city has seen $26.7 billion worth of IPOs so far this year, compared with $31.8 billion for the same period in 2020, Refinitiv data showed.
Adding second listings, which include dual-primary and secondary floats of U.S.-listed Chinese firms, there was $41.3 billion worth of activity in Hong Kong in 2021 to date, compared with $50.8 billion in 2020.
Bankers said the new rules will provide transparency to listing prospects and will enthuse them to turn to public markets, especially firms in the technology and media sectors that were at the centre of an unprecedented regulatory crackdown this year.
Full coverage: REUTERS 


WORLDWIDE: FINANCE/MARKETS 


Dollar pressured, Asia shares slip as global inflation, Omicron fears sap confidence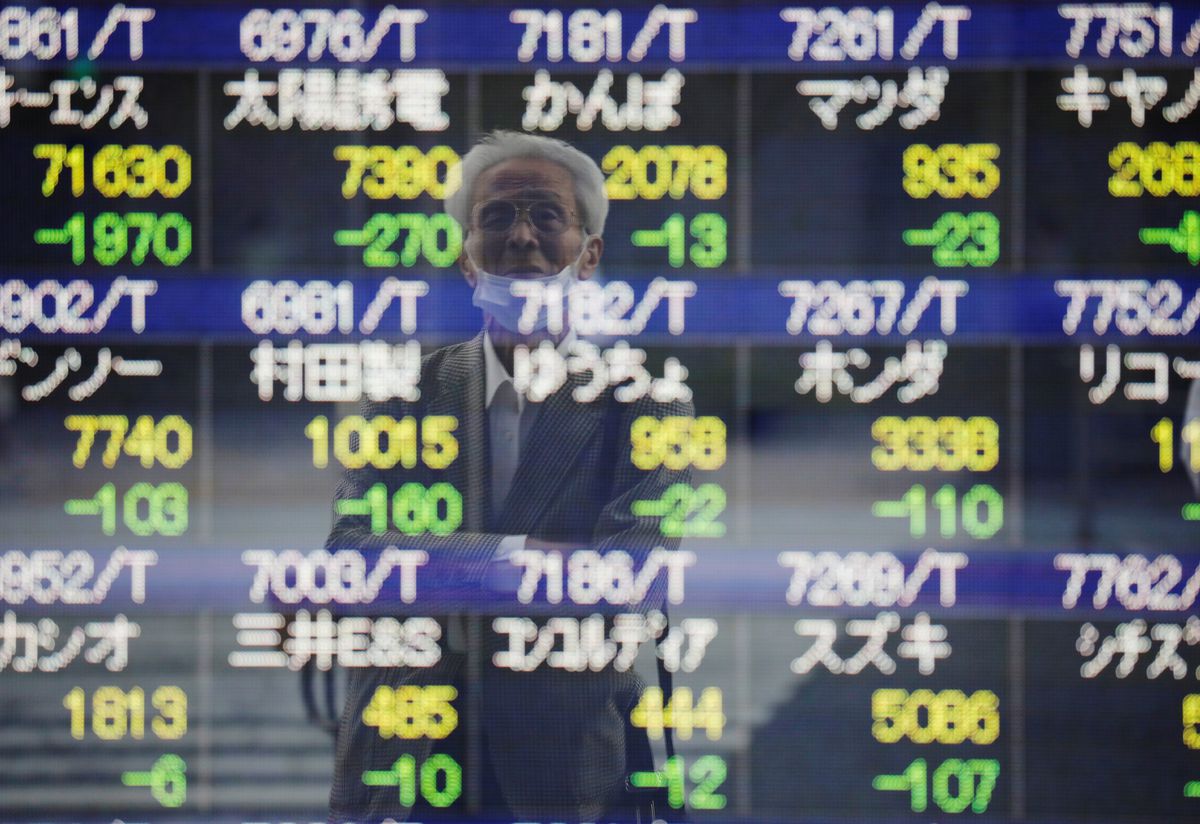 Asian stock markets and the U.S. dollar struggled for traction on Friday after a rush of central bank meetings underlined the growing threat posed by a spike in global inflation, while fears about the omicron variant of COVID-19 added to a cautious mood.
The dollar index was trading at 95.999, off nearly 1% since Wednesday's high immediately after the Federal Reserve announced it would accelerate tapering of its emergency bond buying program and prepare to raise rates more quickly next year.
The yield on benchmark 10-year Treasury notes, was at 1.4275%, the lower end of their recent range, while the two-year yield, was at 0.6330% also having rolled off its recent highs.
"Ordinarily, in the wake of a more hawkish FOMC outcome, yields would be expected to rise in anticipation of the Fed tightening cycle," said analysts at Westpac in a morning note, referring to the Federal Open Market Committee, which sets monetary policy.
"However there are competing dynamics at present, with ongoing inflation fears sparking the Fed's tougher rhetoric being offset by fears that economic growth will be derailed by omicron in the near term," they said.
The Fed was the centrepiece of a busy week for central bank policy makers, many of which took a more hawkish turn.
Also hurting the dollar were gains in the pound, which rose 0.45% on Thursday after the Bank of England surprised markets by becoming the first major global central bank to raise interest rates – hiking by 0.15 percentage points to 0.25%
The euro firmed after the European Central Bank took another small step to roll back crisi-era stimulus
Full coverage: REUTERS 


Oil heads for flat week on Omicron uncertainty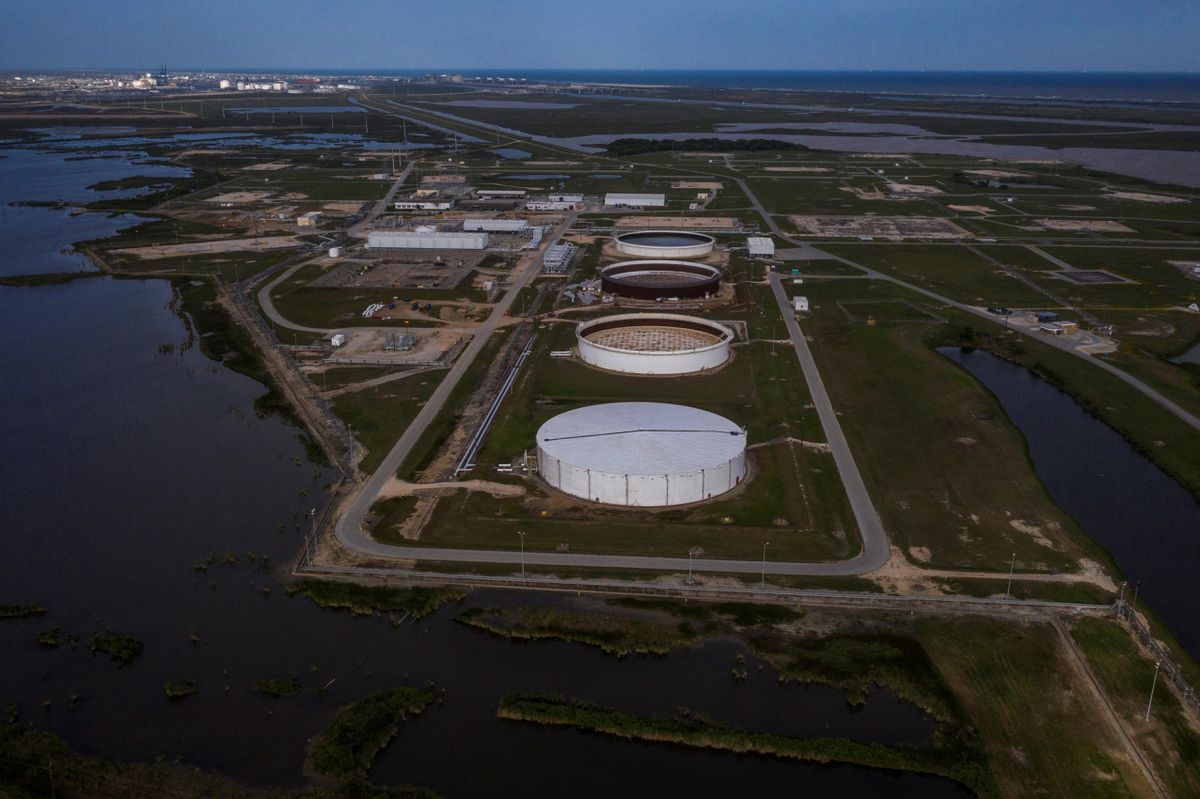 Oil prices dipped on Friday, putting the market on track to end the week roughly unchanged, as surging cases of the Omicron coronavirus variant raised fears new curbs may hit fuel demand, while a weaker dollar supported commodity markets broadly.
U.S. West Texas Intermediate (WTI) crude futures fell 17 cents, or 0.2%, to $72.21 a barrel at 0155 GMT.
Brent crude futures fell 11 cents, or 0.2%, to $74.91 a barrel.
"Look at what's happening with Omicron – that's a negative which people are trying to digest. Are we going to be in line for some new restrictions? That's what the market's trying digest," said Commonwealth Bank commodities analyst Vivek Dhar.
In Denmark, South Africa and the United Kingdom, the number of new Omicron cases has been doubling every two days. Denmark's Prime Minister Mette Frederiksen on Thursday warned the government may impose further curbs to limit the spread of Omicron.
In the United States, the rapid spread of the Omicron variant has led some companies to pause plans to get workers back into offices.
"Crude continues to face significant headwinds from the Omicron variant, with the demand outlook for early next year taking a hit, but OPEC+ stands ready to act should the situation necessitate which will continue to backstop prices for now," OANDA analyst Craig Erlam said in a note.
The Organization of the Petroleum Exporting Countries, Russia and allies, together known as OPEC+, have said they could meet ahead of their scheduled Jan. 4 meeting if changes in the demand outlook warrant a review of their plan to add 400,000 barrels per day of supply in January.
Benchmark Brent and WTI both gained around 2% on Thursday, buoyed by record U.S. implied demand and a weaker U.S. dollar as the Bank of England surprised markets with a rate hike, taking a more hawkish stance than the Federal Reserve.
Full coverage: REUTERS 


Nasdaq closes sharply lower as investors dump growth stocks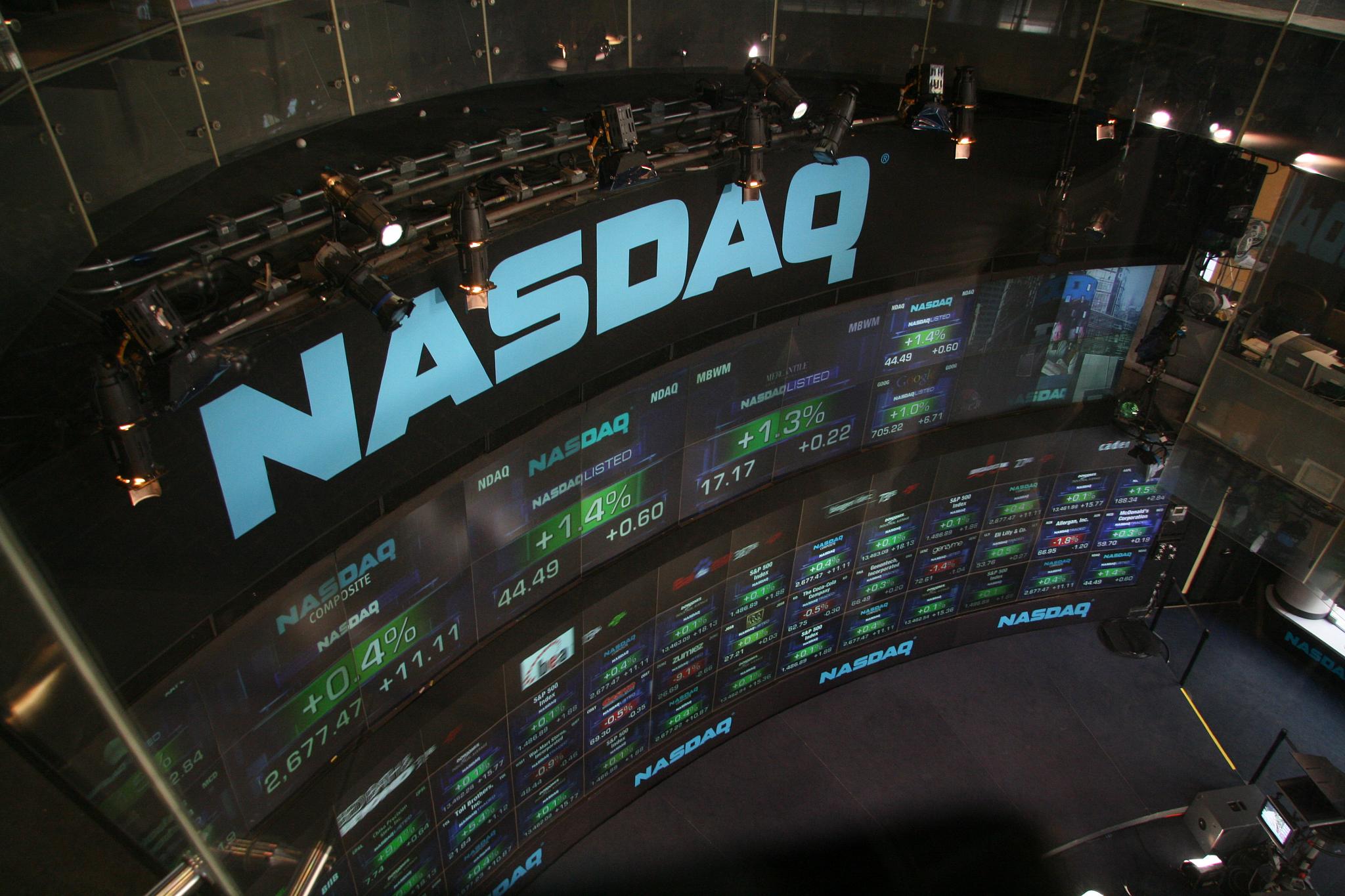 The Nasdaq ended sharply lower on Thursday as the Federal Reserve's announcement of a faster end to its pandemic-era stimulus pushed investors away from Big Tech and toward more economically sensitive sectors.
Nvidia (NVDA.O) Apple (AAPL.O) Microsoft (MSFT.O), Amazon (AMZN.O) and Tesla (TSLA.O)tumbled between 2.6% and 6.8%, hitting the Nasdaq (.IXIC) and the S&P 500 (.SPX), while the Dow Jones Industrial Average declined marginally. Most of those heavyweight growth stocks have outperformed the broader market in 2021, with Nvidia up more than 100% year to date.
The Dow Jones Industrial Average (.DJI) fell 0.08% to end at 35,897.64, while the S&P 500 (.SPX) lost 0.87% to 4,668.67.
The Nasdaq Composite (.IXIC) dropped 2.47% to 15,180.44.
The U.S. central bank said on Wednesday it would end its bond purchases in March and signaled three quarter-percentage-point interest rate hikes by the end of 2022.
That pleased investors who have increasingly worried about an inflation spike related to the coronavirus pandemic. But on Thursday it contributed to the sell-off in growth stocks.
The S&P 500 value index (.IVX) climbed 0.7%, while the growth index fell 2.1%, reflecting investors' views that high-growth stocks tend to underperform when interest rates rise. The value index includes stocks seen as more likely to do well during an economic recovery.
"You're seeing money come out of growth, as it should. If we are going into an environment where interest rates are going up, growth stocks are going to be less attractive" said Dennis Dick, a trader at Bright Trading LLC.
Full coverage: REUTERS