WORLDWIDE: HEADLINES


Chinese tech firms 'self-correct' to get ahead of potential regulatory fury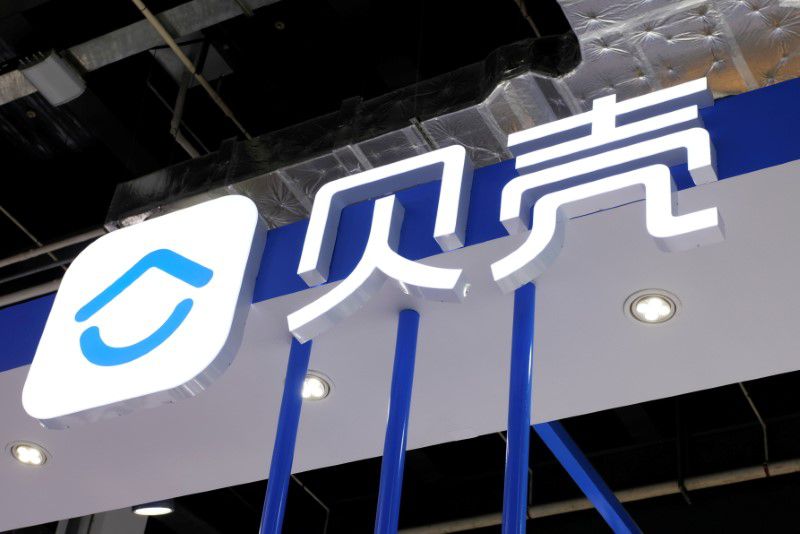 Fretting about unprecedented regulatory heat for China's tech sector, some companies are no longer waiting for any official reprimands that may or may not be forthcoming.
Instead, eager to pre-empt authorities, they've decided to 'self-correct', imposing restrictions on or even walking away from their own businesses.
KE Holdings (BEKE.N), China's largest platform matching buyers and sellers of real estate, is one such example.
This year it quietly shut down its VIP services that promised fast-turnarounds for property sellers in exchange for exclusive listings and which had featured prominently on its popular Lianjia and Beike apps, two people familiar with the matter said.
The decision to pull the plug on the VIP services was not prompted by a regulatory request but KE, which is currently the subject of an antitrust probe, had wanted to move "proactively" and "voluntarily", said the people who declined to be identified as KE has not publicised its actions.
"It wasn't a big business but it had the potential to become one," said one of the sources.
KE said in a statement to Reuters that any business adjustments on its part "were in compliance with government regulations and aimed at providing better services".
Full coverage: REUTERS 


Cathay Pacific posts narrower H1 loss as costs fall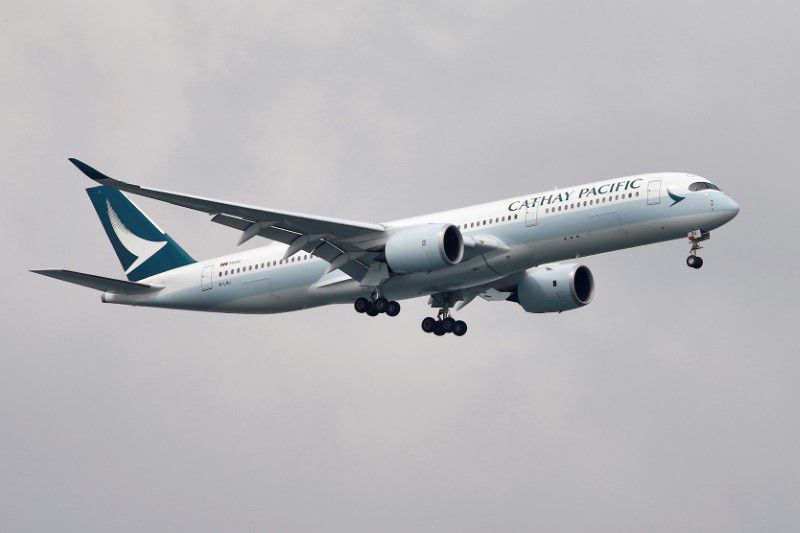 Hong Kong's Cathay Pacific Airways Ltd (0293.HK) on Wednesday posted a HK$7.57 billion ($973 million) first-half loss, narrower than the prior year's HK$9.87 billion, due to cost-cutting measures and strong air cargo demand.
The net loss for the six months ended June 30 was in line with the company's guidance that it would be "somewhat" lower than the prior year. 
Revenue fell 42.7% to HK$15.85 billion.
"COVID-19 continued to pose significant challenges for the Cathay Group in the first half of 2021 and this continues to be the toughest period in our history," Chairman Patrick Healy said in a statement.
The airline lacks a domestic market and has been flying a minimal number of passengers during the pandemic, though its large cargo business has performed strongly.
Full Coverage: REUTERS 

WORLDWIDE: FINANCE / MARKETS
Dollar, US yields gain, Asian shares held back by Delta worries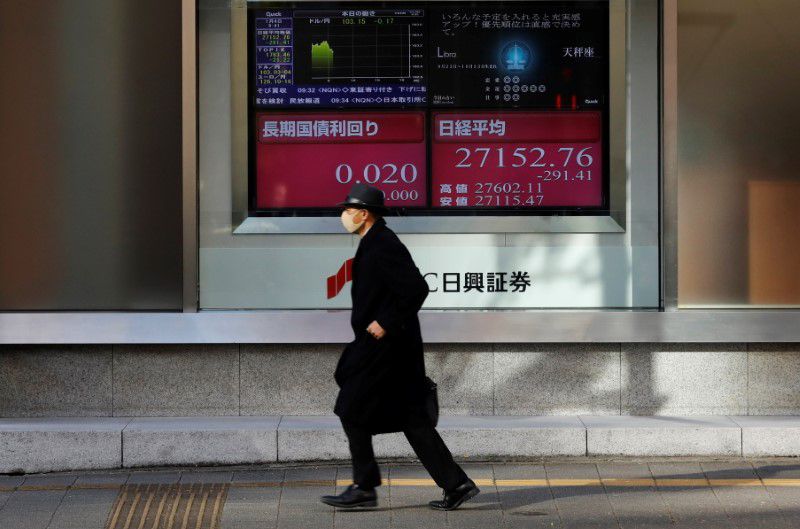 The dollar and US yields extended gains in Asia on Wednesday, spurred by tapering talk, while Asian shares traded sideways on fears about the spread of the coronavirus despite a record close on Wall Street.
The dollar index rose to its highest since mid July, gaining against the yen , while the euro neared year-to date lows against the greenback.
MSCI's broadest index of Asia-Pacific shares outside Japan (.MIAPJ0000PUS) rose 0.08% in Asian trading, with Chinese bluechips (.CSI300) down 0.38% Korea's KOSPI (.KS11) down 0.37%.
Improving U.S. economic data and a more hawkish tone from Federal Reserve officials have led markets to expect the central bank to begin tapering its asset purchases later this year, pushing up yields and supporting the dollar.
But the move has been well flagged, meaning a repeat of the so-called "taper tantrum" of 2013 that shook markets when the Fed began putting the brakes on its quantitative easing program, is unlikely said Ray Farris, chief investment officer South Asia, Credit Suisse.
"In Asia there's a little bit of concern about tapering but there is increasing understanding that we're unlikely to get a tantrum," said Farris.
Full coverage: REUTERS 


Oil crawls higher on solid U.S. demand outlook despite Delta surge
Oil prices on Wednesday consolidated strong overnight gains as a bullish outlook for US fuel demand outweighed concerns about mobility curbs in Asia with the spread of the highly infectious COVID-19 Delta variant.
Industry data showed US crude oil and gasoline inventories fell last week, while the US Energy Information Administration raised its forecast for fuel demand in 2021 and said consumption in May through July was higher than expected. 
U.S. West Texas Intermediate (WTI) crude futures rose 6 cents, or 0.1%, to $68.35 a barrel at 0136 GMT, adding to a 2.7% jump on Tuesday.
Brent crude futures inched up 3 cents to $70.66 a barrel, following a 2.3% gain from Tuesday.
"Oil prices rose on hopes that oil demand growth will outpace supply growth despite the spread of the highly transmissible Delta variant of COVID-19," Commonwealth Bank commodity analyst Vivek Dhar said in a note.
Fed taper talk lifts dollar ahead of inflation test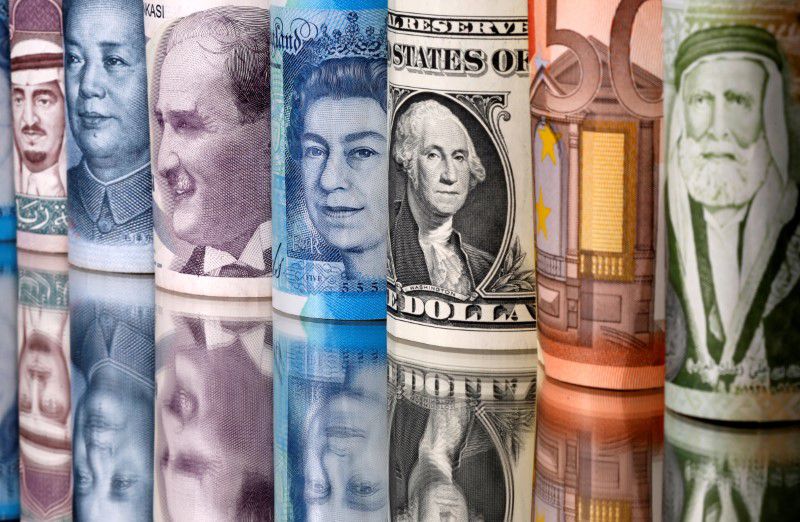 The dollar hovered near a four-month high against the euro and scaled a five-week peak on the Japanese yen on Wednesday, as traders awaited U.S. inflation data and wagered a high reading could pressure the Federal Reserve to wind back policy support.
The greenback has already caught a boost from last week's strong U.S. jobs data and from recent remarks by Fed officials hinting that asset purchase tapering is on the cards. Hot inflation could also add to expectations for rate hikes next year.
Six straight sessions of gains against the euro sent the common currency to its lowest since late March overnight. At $1.1720 in early Asia trade, the year's low of $1.1704 is within range.
The yen , which has dropped for five consecutive sessions against the dollar, fell marginally to 110.65 per dollar in early trade, its lowest since mid July.
The greenback also touched a two-week high against the British pound overnight at $1.3827 and a one-month high of 0.9234 Swiss francs , holding near those levels on Wednesday.
"With what we have in hand now, we would expect this pattern (of dollar gains) to continue," said Charalambos Pissouros, head of research at Cyprus-based brokerage JFD Group, with Wednesday's inflation data offering another possible nudge.
"Another set of extremely high numbers, well above the Fed's objective of 2%, could add to the view that the surge in inflation may not be transitory, and thereby, increase further the chances for an earlier normalisation by the Fed," he said.
Economists polled by Reuters expect the pace of inflation to have eased slightly in July, with headline consumer prices (USCPI=ECI) rising 0.5% for the month compared with 0.9% a month earlier and the annual pace at 5.3% (USCPNY=ECI).
Fed chair Jerome Powell has repeatedly said the inflationary pressures are likely to be transitory and linked to economic re-opening, but traders still believe a high number could spur debate at the Fed especially as policy rhetoric begins to shift.
Full coverage: REUTERS