WORLDWIDE: HEADLINES


Japan CPI halts 12-month decline, still well below BOJ target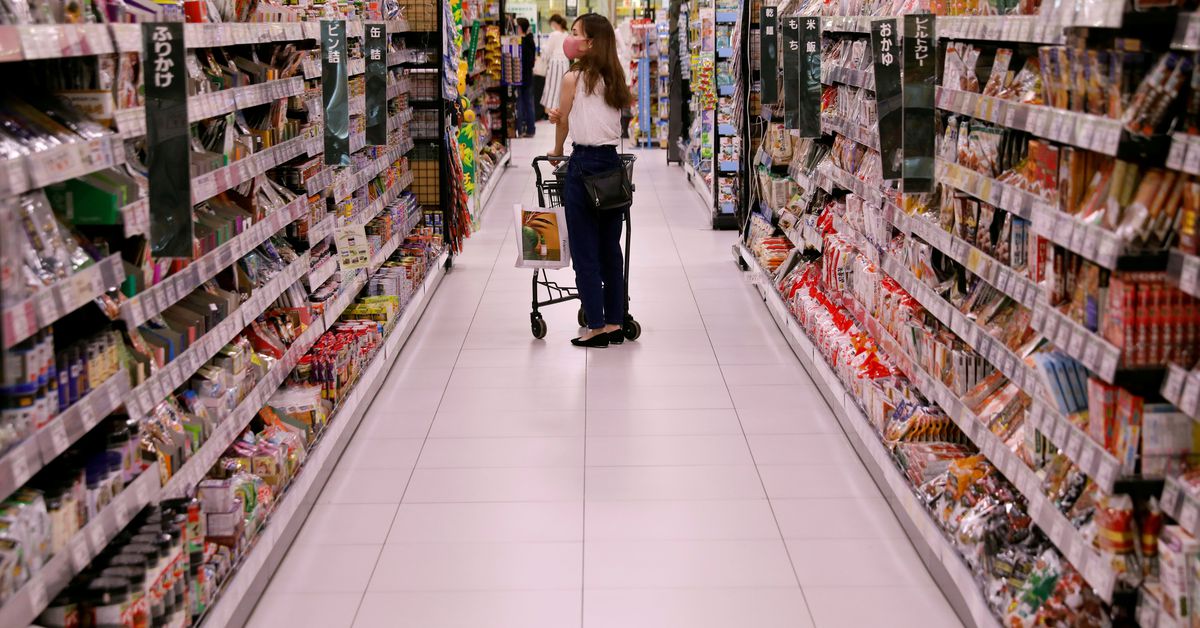 Japan's core consumer prices halted a 12-month run of declines in August, bolstered by higher energy costs and the impact of a tourism campaign, bringing some relief to central bank efforts to push inflation towards its elusive 2% target.
Nationwide prices were flat compared with a year earlier, due to a tug of war between rising energy costs and lower mobile phone fees, data from the Ministry of Internal Affairs and Communications showed, while lodging prices surged a record 46.6% following a tourism discount campaign a year earlier.
The result was in line with a forecast by economists in a Reuters poll, following a 0.2% decline in July. Weakness in private consumption that makes up more than half the economy weighed on core consumer inflation.
It was the first time since July 2020 that core CPI, which excludes fresh food but includes oil prices, emerged from negative territory.
Friday's data reflected a change in the base year for the CPI that gives a heavier weighting to mobile charge fees and has created a drag on core consumer inflation. Mobile phone fees plunged a record 44.8% in August.
Analysts say the year-on-year effects of the change will only fade from next April, while shrinking domestic demand due to an ageing population is causing structural slack in demand for goods and services.
"As such, CPI's gain will be limited from now on as well, making the BOJ's 2% inflation target unachievable," said Yasunari Ueno, chief market economist at Mizuho Securities.
The so-called core-core inflation index, which excludes food and energy prices and is similar to the core index used in the United States, fell 0.5% in August from a year earlier, posting a fifth straight month of declines.
Full coverage: REUTERS


China Evergrande bondholders in limbo over debt resolution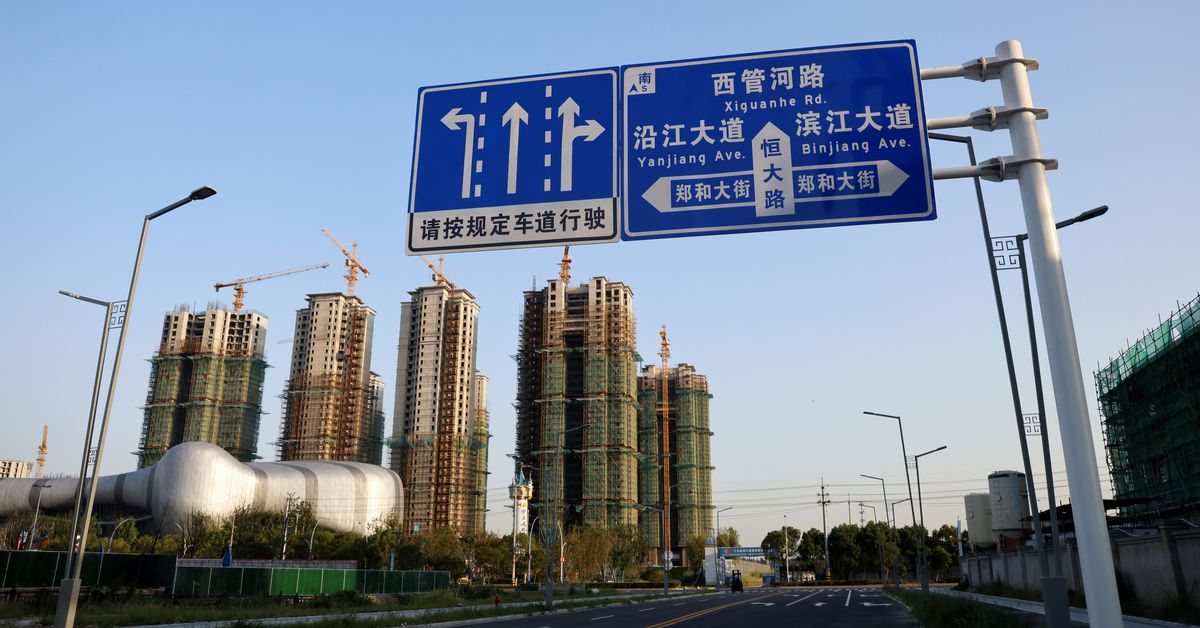 China Evergrande slipped toward a kind of limbo on Friday as time ticked away on an interest payment deadline which global markets are watching for signs of default, leaving investors on tenterhooks over the embattled property giant's fate.
The company has run short of cash to fund its $305 billion in debts and markets are worried that a collapse could pose systemic risks to China's financial system and reverberate around the world.
Last week Evergrande (3333.HK) appointed financial advisers and warned of default and world markets fell heavily on Monday, though they have since stabilised. At its offices, furious small investors have protested to try and retrieve life savings sunk into its properties and wealth-management products. 
Evergrande has promised to prioritise them and also resolved one coupon payment on a domestic bond this week. But it has said nothing about an $83.5 million offshore interest payment that was due on Thursday or a $47.5 million payment due next week.
Bondholders are losing hope and starting to think it might be a month or so before things become clearer. 
As night fell in New York, there had been no announcements about the payment. A company spokesperson did not respond to requests for comment. 
Failure to pay within 30 days of the deadlines would put the bonds in default and stoke concern about a messy liquidation that drags down China's vast property sector.
"Current market pricing estimates that investors in Evergrande's dollar bonds are likely to recover very little," said Jennifer James, a portfolio manager and lead emerging markets analyst at Janus Henderson Investors.
Full coverage: REUTERS


WORLDWIDE: FINANCE / MARKETS


Dollar wallows near one-week low as haven demand ebbs
The dollar wallowed near its lowest level in a week versus major peers on Friday, as improved risk sentiment wiped out recent gains amid easing concerns about contagion from a potential China Evergrande Group (3333.HK) default.
Risk appetite returned, lifting oil and global equities, even as hawkish comments from the Bank of England pushed up yields globally, with those on 10-year U.S. Treasury notes hitting the highest since July overnight at 1.437%.
That failed to help the greenback though, with the U.S. Dollar Index , which measures the currency against a basket of six rivals, easing slightly to 93.068 from Thursday, when it slid 0.36% and touched the lowest since Sept. 17 at 92.977. That erased gains for the week, and set the index up for a 0.16% decline.
"Risk sentiment was unperturbed by the move in yields, instead taking its lead from news around Evergrande," Tapas Strickland, an analyst at National Australia Bank, wrote in a client note.
"Chinese authorities are readying restructuring teams, alleviating fears of a Lehman's-type moment."
Beijing injected fresh cash into its financial system on Thursday, as embattled property giant Evergrande announced it would make interest payments on an onshore bond. There has been no word yet, however, on whether it also made coupon payments on dollar bonds due that day, with more due next week.
Full coverage: REUTERS


Oil looks set to test 3-year high as supplies tighten
Oil prices rose for a fourth day on Friday, taking Brent towards three-year highs, as investors focused on tighter supplies amid strong appetite for riskier assets like crude and high hopes for recovery from the pandemic.
Brent crude was up 40 cents, or 0.5% at $77.65 a barrel, by 0037 GMT, after touching a two-month high on Thursday and closing at its highest since October 2018.
U.S. oil was up 27 cents, or 0.4%, at 73.57 a barrel, having closed 1.5% in the previous session, the highest since the start of August.
"Crude prices appear to be on a one-way street that is headed higher … with risk appetite running wild," said Edward Moya, senior market analyst at OANDA.
In a sign of strengthening fuel demand, capacity utilization rates at U.S. East Coast refineries increased to 93%, the highest since May 2019, Energy Information Administration (EIA) data showed. 
Inventories fell to the lowest in almost three years after damage from two hurricanes kept draws elevated in the United States, EIA data earlier in the week showed. EIAS
Some members of the Organization of the Petroleum Exporting Countries (OPEC) and allies, known as OPEC+, have also struggled to raise output following under-investment or delays to maintenance work during the worst global health crisis in 100 years.
Full coverage: REUTERS


Indexes close up more than 1% as investors assess Fed news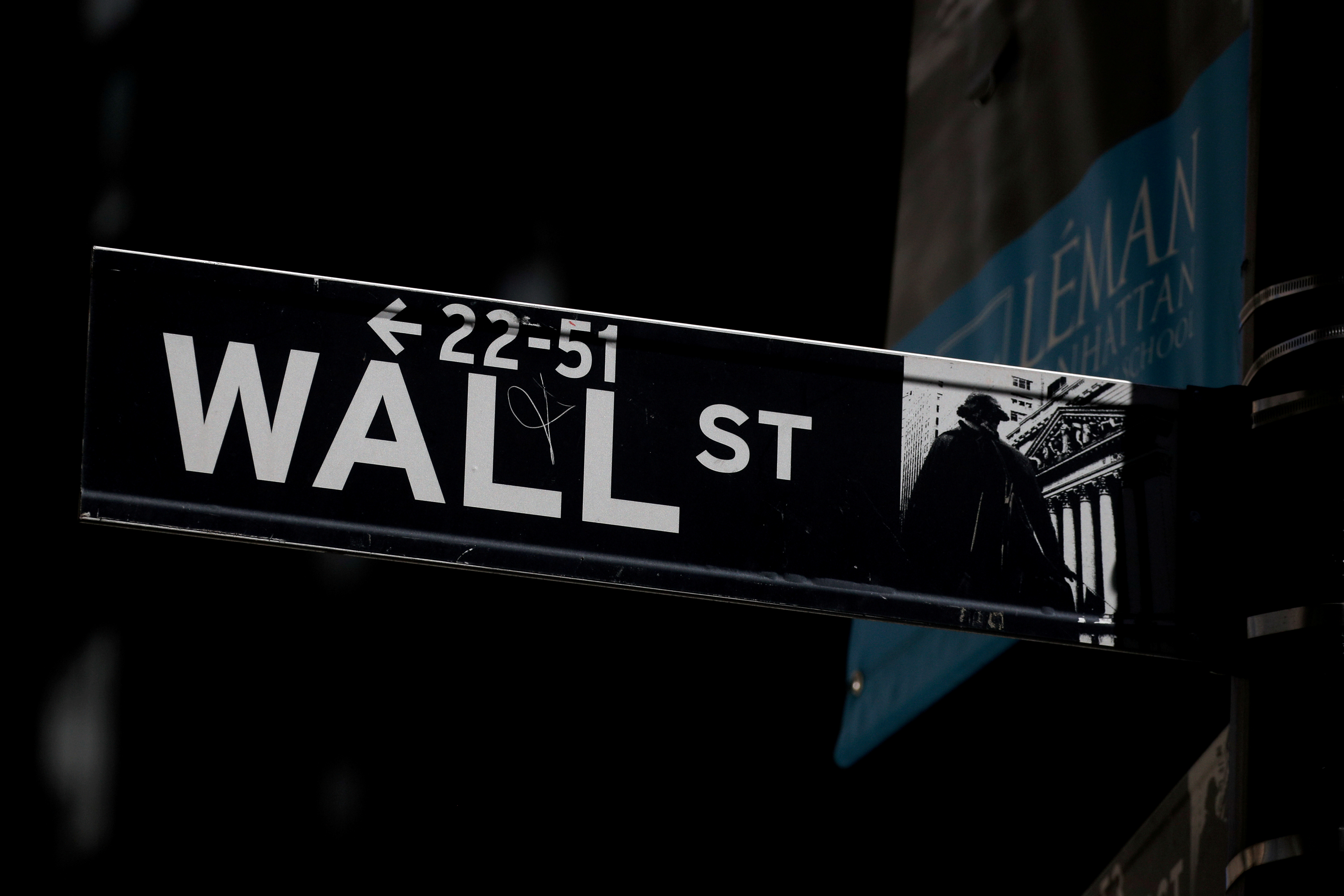 U.S. stocks gained more than 1% on Thursday as investors appeared relieved about the Federal Reserve's stance on tapering stimulus and raising interest rates.
Upbeat outlooks from Accenture (ACN.N) and Salesforce (CRM.N) helped to bolster the market, while the U.S. Food and Drug Administration late Wednesday authorized a booster dose of the Pfizer-BioNTech (PFE.N), COVID-19 vaccine for those 65 and older. read more
Also helping sentiment, concern about a ripple effect from China Evergrande (3333.HK) continued to ease.
The Fed said on Wednesday it could begin reducing its monthly bond purchases by as soon as November, and that interest rates could rise quicker than expected by next year. The November deadline was largely priced in by markets.
In a press conference after the statement, Fed Chair Jerome Powell said the bar for lifting rates from zero is much higher than for tapering. 
"This is a follow-on rally from a very good Fed meeting," said Tim Ghriskey, chief investment strategist at Inverness Counsel in New York.
"To me that showed there were no surprises and things were as expected," he said. "Any Fed rate hike is still quite a ways off and so much can change between now and then."
Among S&P 500 major industry sectors, energy (.SPSY) was up 3.4% and financial stocks (.SPSY) were up 2.5%, gaining the most ground. Real estate (.SPLRCR) and utilities (.SPLRCU) were the only sectors out of 11 showing losses, both off about 0.5%.
The Dow Jones Industrial Average (.DJI) rose 506.5 points, or 1.48%, to 34,764.82, the S&P 500 (.SPX) gained 53.34 points, or 1.21%, to 4,448.98 and the Nasdaq Composite (.IXIC) added 155.40 points, or 1.04%, to 15,052.24.
Full coverage: REUTERS