Doo Prime Adjustment in Methods of Online Payment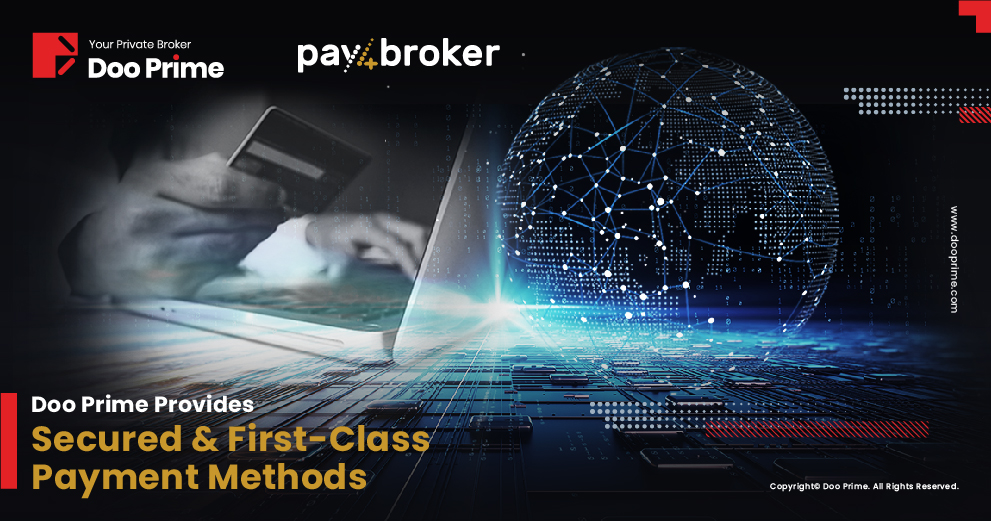 Hong Kong : May 28, 2020
For more efficient and straight-forward deposit and withdrawal, Doo Prime is introducing a new payment gateway, Pay4Broker as an additional online payment mode.  
Pay4Broker is a payment service provider known as the best in China and Southeast Asia that specialises for Forex brokers. Pay4Broker is regulated and liecensed by the FCA (Financial Conduct Authority), MSO (Money Service Operator) and TCSP (Trust or Company Service Provider) that possess first class security, optimisation, stablity, and robust execution which in return, secures payment in all common currencies.
The Pay4Broker online payment method will be officially effective on 28th May 2020.
By that remark, we regret to inform users that effective from 27th May 2020, the Local Bank payment will no longer be in use as a method of payment at Doo Prime.
Doo Prime, once again, would like to remind users on the precautions of using the online payment methods.  
Below is a list of items Doo Prime has prepared which will be displayed on the right side of the users' deposit page to act as a constant reminder :  
1. Pay4Broker: USD 100.00 ~ USD 100,000.00
The provider's payment service hours are GMT + 8: 09:00 ~ 02:00
2. FlashEX, OTC365, StandardOTC: USD 100.00 ~ USD 6,500.00
Providers' Payment service are 24/7
3. Online payment only supports real-name deposits, please do not use other bank accounts to deposit funds
4. Online payment does not support transfers by third-party organizations such as Tenpay and Alipay
5. When paying by bank card, please do not fill in any information in the remarks or postscript
6.  After completing the payment, click on the completed payment icon and re-initiate the application to obtain the latest payment information during the next payment
If you happen to encounter any problems when depositing funds, please do not hesitate to contact the sales and customer service team to confirm the following information by sending an email to [email protected] or by dropping us a text on the live chat application available on the website.
Users are required to include these informations for enquiry:  
1. The screenshot information of the error report that users cannot deposit before the transaction
Or
2. CRM deposit order number after customer deposit
3. Screenshot of bank payment after customer deposit
In addition to our achievements listed above, Doo Prime is a strong technological broker, dedicated to provide 24/7 multi-language customer service, secured trading conditions, competitive trading cost, ms-level trading execution, diversified trading products, as well as a secure and reliable capital guarantee under international supervision.
Through our vigilance against complacency, we at Doo Prime remain committed to our corporate vision to offer the highest quality services to retail forex traders and partners.

—END—
For further information, you may contact Doo Prime via :
Phone Number : +44 20 8123 9088 (UK) or +852 9561 4601 (Hong Kong)
E-Mail : [email protected]
Website : www.dooprime.com