Doo Prime Appoints VNRebates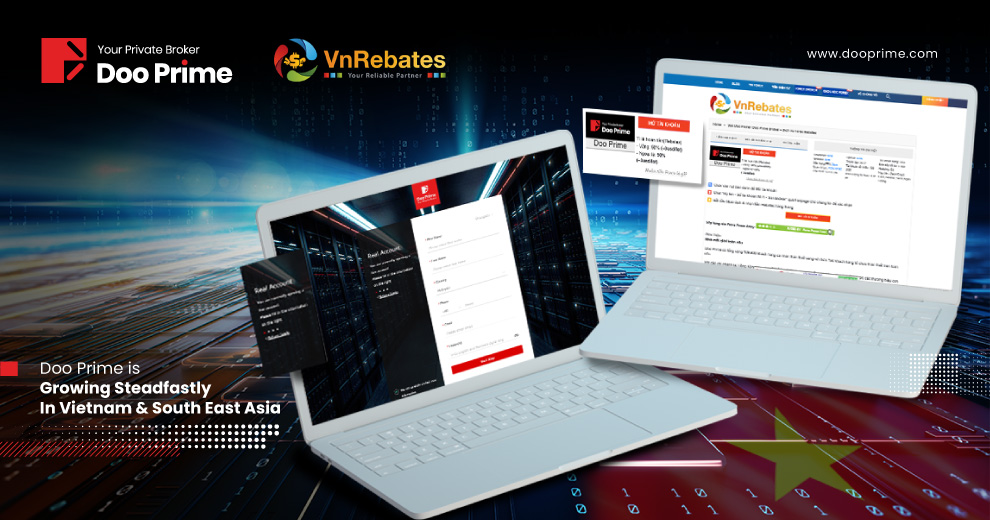 Hong Kong : May 27, 2020
Introducing advanced technology and professional analysis, Doo Prime engages the Vietnamese trading community, VnRebates. 
Adhering to the concept of continuously empowering customers, Doo Prime cooperates with VnRebates, Vietnam's largest foreign exchange information platform, to bring advanced trading technology and professional market analysis by top masters to the local trading community.
Traders can now learn about the ultra-low transaction costs provided by Doo Prime, the order execution speed under 30 milliseconds, copy orders, the latest market trends and transaction views, and the 24/7 support of customer service in multiple languages. Exclusive service.
As one of the world's most outstanding Internet brokers, Doo Prime will use the exclusive market insights and technical analysis of the platform to cooperate with VnRebates to promote trading strategies and information in Vietnam to help novice and expert traders make the most accurate decisions.
Doo Prime and Forex Rebates, based in Vietnam both share the vision and main ethos of creating a secure platform for traders as well as potential traders to find out and grasps on everything in relations to trading such as educational articles, trading strategies, financial news, and insights. Together, we support clients on trading issues, assist in opening forex trading accounts alongside updating forex news and knowledge daily.
Doo Prime is constantly striving to expand and provide the best for our Southeast Asia clients ever since our breakthrough in the Vietnamese market, by participating in the prestigious Wiki Finance Expo HCMC Spring 2020.
With that, Doo Prime has gained the privilege to collaborate with WikiFX, VNWallStreet.com, TraderViet and now with VnRebates.net.
In addition to our achievements listed above, Doo Prime is a strong technological broker, dedicated to provide 24/7 multi-language customer service, secured trading conditions, competitive trading cost, ms-level trading execution, diversified trading products, as well as a secure and reliable capital guarantee under international supervision.
Through our vigilance against complacency, we at Doo Prime remain committed to our corporate vision to offer the highest quality services to retail forex traders and partners.

—END—
For further information, you may contact Doo Prime via :
Phone Number : +44 20 8123 9088 (UK) or +852 9561 4601 (Hong Kong)
E-Mail : [email protected]
Website : www.dooprime.com