Doo Prime has announced a collaboration with financial consultancy firm Strategic Alpha to bring our clients insightful investment analytics. As part of our service, we will be bundling a daily market forecast report prepared by Maurice Pomery, founder of Strategic Alpha. As an investment consultant, Strategic Alpha prides itself on offering its clients a product that carries all the elements needed for making strategic decisions in the marketplace. Daily reports focusing generally on the FX markets are developed by analysing many different asset classes, news, economics and market intelligence.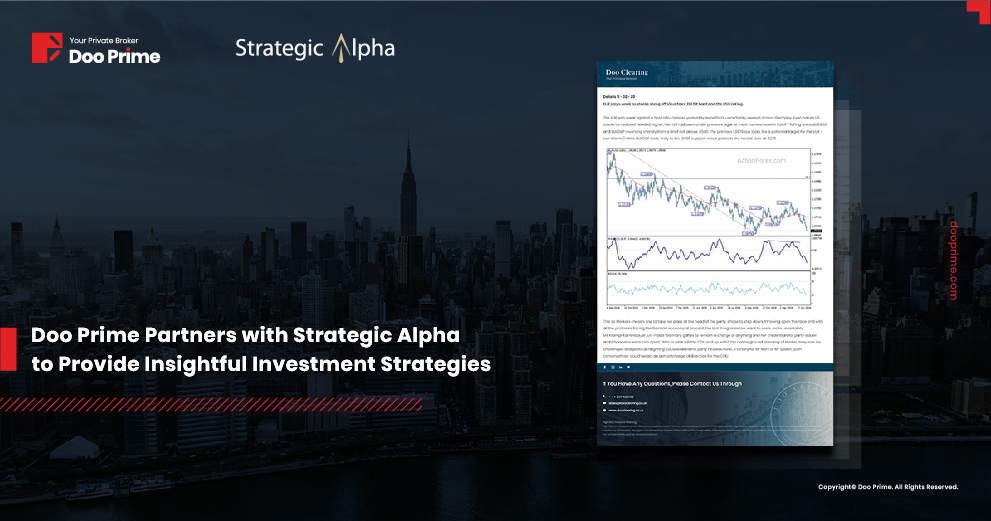 Enhancing the global macro themes around the world, Strategic Alpha combines fundamental analysis with a strong technical awareness with over 30 years of experience behind it. With these decades of experience that the team have from all asset classes, they are fully aware and understanding of the nexus between the different markets and the influence that those markets have.
The awareness of this connectivity coupled with a strong understanding of risk taking and economics has produced a rare brand that has developed a strong following from the professional risk-taking community. Often clients will receive daily updates throughout the trading session that may highlight short-term trading opportunities or a change in fundamental sentiment. With a massive diversity of clients, the ideas are specific but the risk limits are general as all have different risk appetites.
Furthermore, founder Maurice Pomery, himself a thirty-year veteran with experience of trading in many assets classes, has a spirit of understanding that traders and money managers can relate to. He and his team are fully aware of the pressure and hurdles money managers face on a daily basis. With the insightful knowledge that Strategic Alpha brings, clients can stay up-to-date and in-the-know as they make their investment decisions with Doo Clearing, their trusted liquidity provider. Together with Strategic Alpha, we speak and understand the language of the risk taker and we are dedicated to working tirelessly to highlight the opportunities within the marketplace.