Doo Prime to Be Featured on TraderViet
Doo Prime will be listed on TraderViet – The Largest Forum for Traders in Vietnam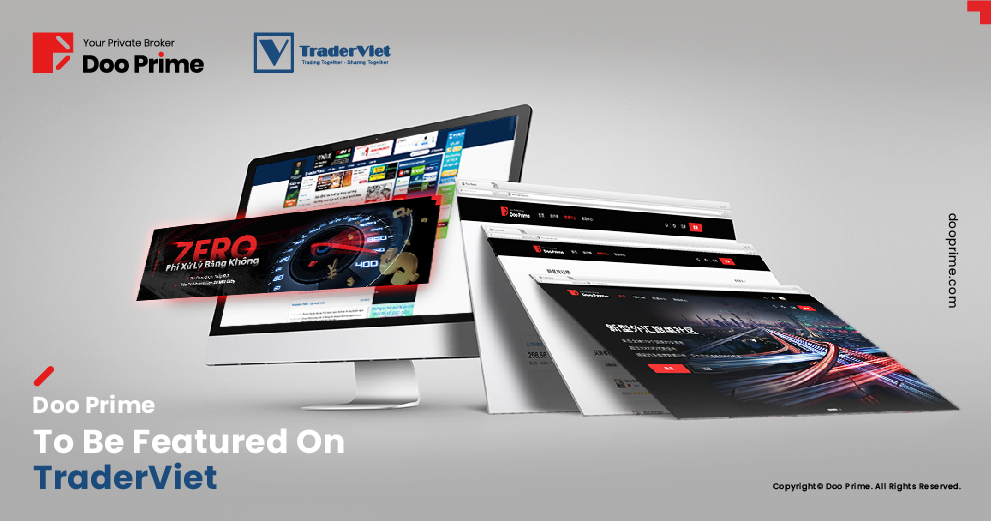 Hong Kong : May 8, 2020. For immediate release
It is our pleasure to announce that Doo Prime will be featured on TraderViet, to increase our exposure specifically in the Vietnam market. This, in return, will bring Doo Prime into a position to engage more traders in Vietnam.
Doo Prime is known as one of Asia's best online trading platforms offering products such as Futures, Stocks, Forex, Precious Metals, Energies, Cryptocurrencies, and CFDs. We highly anticipate to work with TraderViet on engaging in the promoting process as they are awarded the Best Media for Traders in Vietnam and Best Trading Guru in Vietnam by TradersFair. Hence, it will be an exciting development for Doo Prime.
Founded in 2013, TraderViet's goal is to equip traders with knowledge and skills, creating a place for Vietnamese trading community to exchange ideas and limit risks in investment process and financial transactions. As a matter of fact, TraderViet wishes to become the Home for Vietnamese Traders.
Doo Prime and TraderViet both share the vision and main ethos of creating a secure platform for traders as well as potential traders to find out and grasps on everything in relations to trading such as educational articles, trading strategies, financial news, and insights.

Doo Prime is constantly striving to expand and provide the best for our Southeast Asia clients ever since our breakthrough in the Vietnamese market, by participating in the prestigious Wiki Finance Expo HCMC Spring 2020.
With that, Doo Prime has gained the privilege to collaborate with WikiFX, VNWallStreet.com, and now with TraderViet.

In order for international traders to fully understand Doo Prime, we have established the importance of providing sufficient information on TraderViet along with various sites in regards of our licenses, regulations, key features, payment methods, account types, deposits, leverage, and trading software as these are the main factors that traders look into.
In addition to the features listed above, Doo Prime is a strong technological broker, dedicated to provide 24/7 multi-language customer service, secured trading conditions, competitive trading cost, ms-level trading execution, diversified trading products, as well as a secure and reliable capital guarantee under international supervision.
Through our vigilance against complacency, we at Doo Prime remain committed to our corporate vision to offer the highest quality services to retail forex traders and partners.

—END—
For further information, you may contact Doo Prime via :
Phone Number : +44 20 8123 9088 (UK) or +852 9561 4601 (Hong Kong)
E-Mail : [email protected]
Website : www.dooprime.com