Doo Prime, the leading online brokerage is pleased to announce a trading competition – DOO PRIME MASTERS CUP with a total money prize of 100,000 USD to encourage philanthropy with trading in the third quarter of 2020.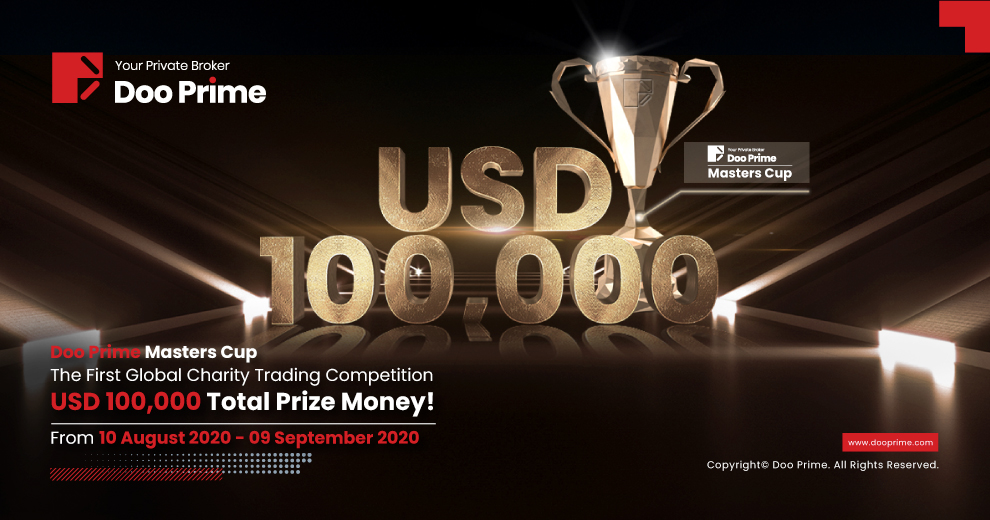 As humanity faces global challenges in 2020, Doo Prime is organizing a trading competition that will serve as a driving force to raise global philanthropy. Doo Prime promise to donate 0.10 USD for every lot traded in the competition to education and medical care in the name of participants.
The top performing participants will stand a chance to gain recognition among the prestige trading community, join the Doo Prime Outrade social trading community and enjoy lucrative rewards as well as the ability to establish a professional investment fund.
With that, the winners will not only be able to utilize their professional trading capabilities and high-quality trading signals to harvest many followers, but also earn generous commission returns and profit sharing through the reputation gained.
Doo Prime will also cooperate with setting up a professional investment fund for the winners to help them complete a series of processes such as fund design, fundraising, issuance, management, and ultimately lead investors to thrive and succeed together. In addition, the transactions and deposits of this contest will accumulate a trader's dream value, and be rewarded with hundreds of exquisite gifts at Doo Prime.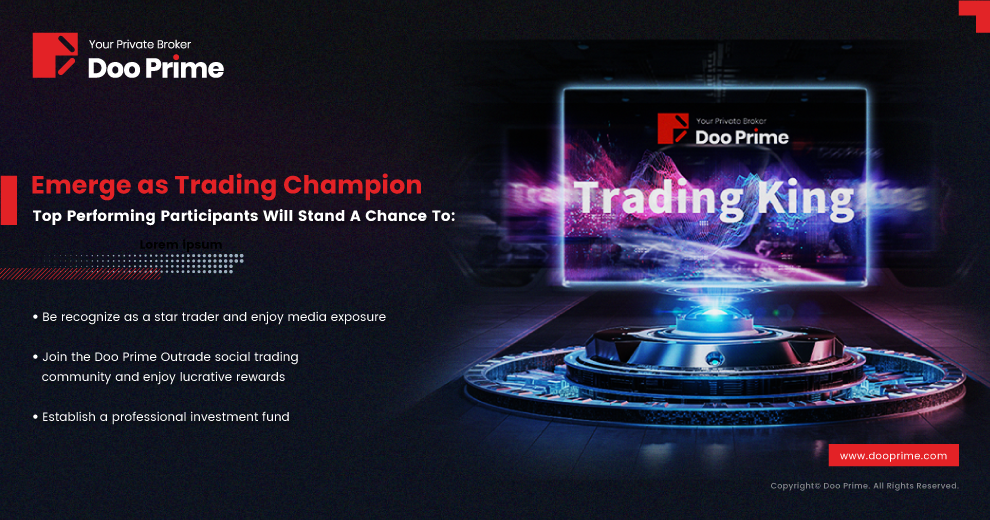 The competition includes two categories, Forex and Futures with six qualifying rounds starting from August 10th,2020 and each round will last for a month and the top three traders of each qualifying round will qualify for the finals which will begin in March 2021. The finals will be held online from March 10th, 2021 to March 15th, 2021.
The registration period for qualifying round will be 15 days before the competition begins.
Competing period:
August 10th , 2020 – March 15th , 2021
Competition prize:
Stage competition: divided into two categories (foreign exchange/futures), each category has 6 rounds, each with a prize of 5,000 USD
Finals: 40,000 USD in total
Competition rules:
1. The competition is divided into 6 rounds of qualifying stages and a final. Each round of the qualifying stage will last for one month. The first round of the qualifying stage will be held from August 10th to September 9th , 2020.
2. This competition is divided into foreign exchange group and futures group. Participants will need to open a dedicated real trading account for the Doo Prime competition and deposit 2,000/5,000 USD (foreign exchange group/futures group).
3. This competition is a financial derivatives real account trading competition hosted by Doo Prime. All transactions must comply with the relevant management regulations of the organizer.
For more detailed rules of the competition, please refer to:
https://www.dooprime.com/en/landingpage_competition
How to Register:
First, you need a real Doo Prime account.
1. If you have not opened a real Doo Prime account:
①Please head to the official website of the trading competition homepage to register:
https://www.dooprime.com/en/landingpage_competition;
②Click on [Register For The Competition] to register for a Doo Prime real MT4 account;
③After registration, log in to Doo Prime's CRM system, create a special MT4 account for the competition in the [Trading Contest] section, select the required account type, and enter after completing the initial deposit required.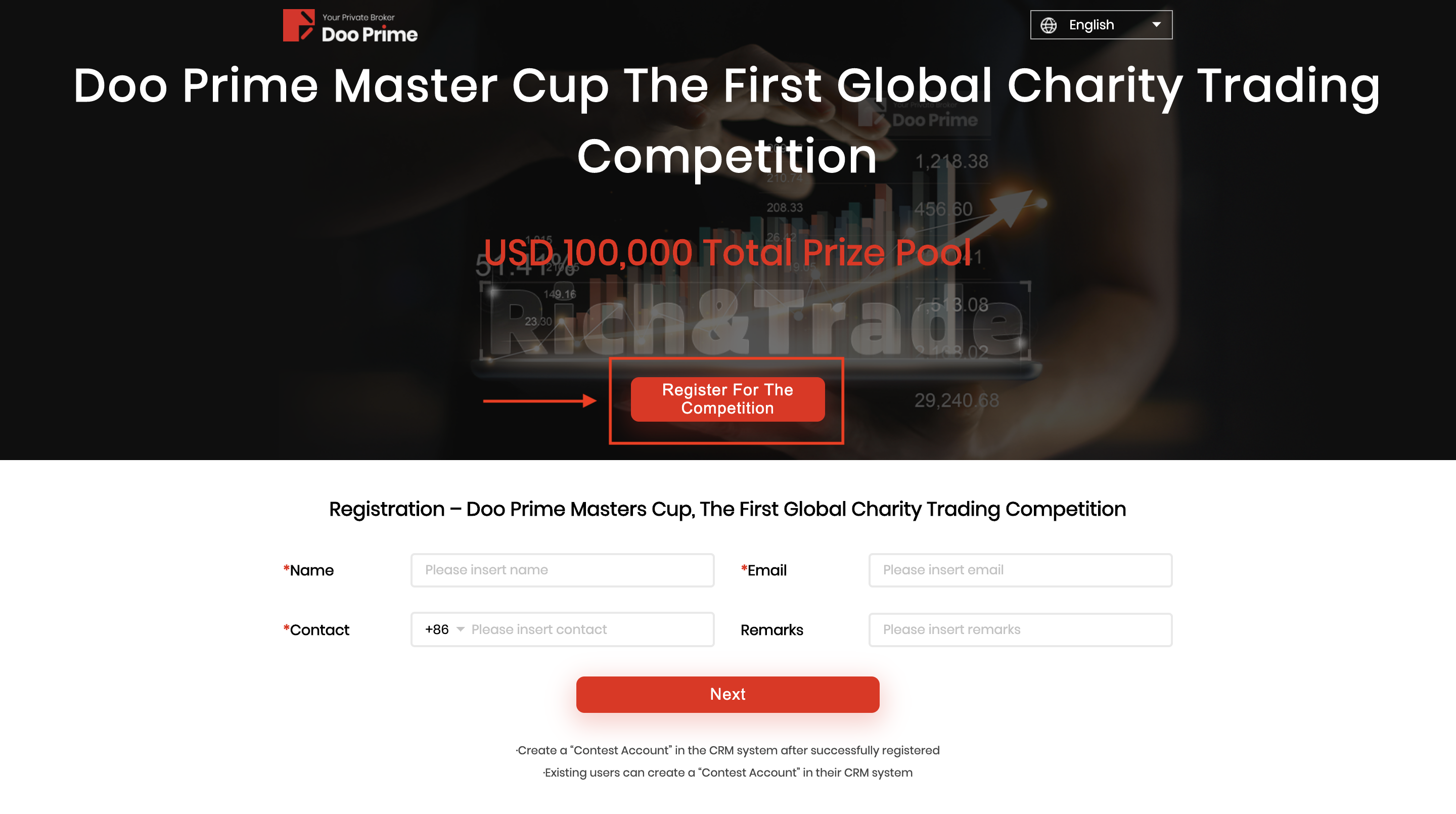 2. If you already have a real Doo Prime account:
Just create an additional MT4 account dedicated for the competition in the [Trading Contest] section in the CRM system, select the required account type, and enter after completing the initial deposit required.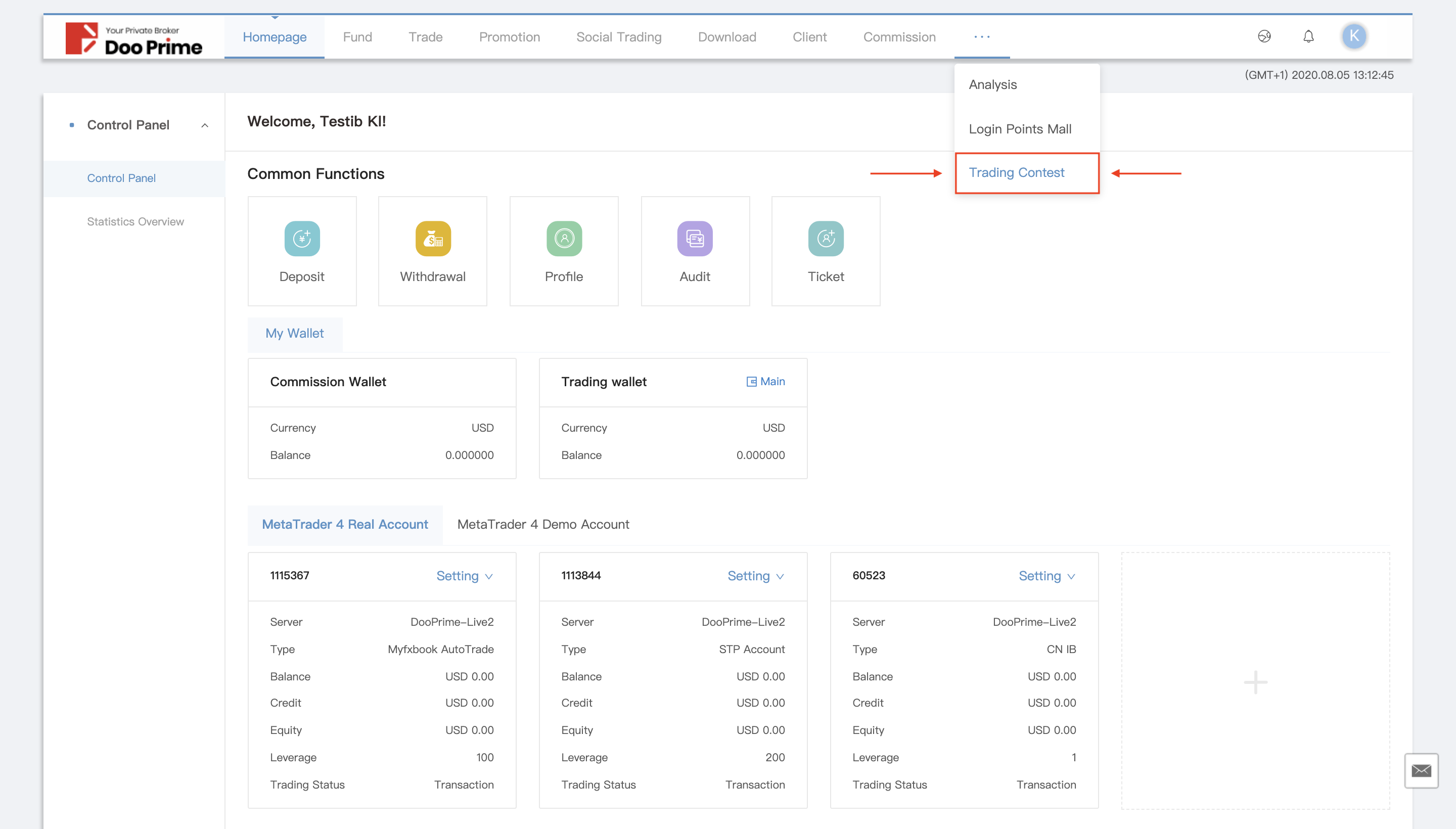 Disclaimer:
Financial derivatives such as foreign exchange and futures are relatively risky. Before you decide to participate in the competition, we recommend that you consider your trading objectives, experience level and risk tolerance. Your trading losses may exceed your original investment. Doo Prime only provides services such as registration, trading, consulting, etc. It does not take your investment goals, financial situation, etc. into consideration. It is recommended that you consult an independent financial adviser. If you have any enquiries or questions, please do not hesitate to contact us via email at [email protected].
Doo Prime is a strong technological broker, dedicated to provide 24/7 multi-language customer service, secured trading conditions, competitive trading cost, ms-level trading execution, diversified trading products, as well as a secure and reliable capital guarantee under international supervision.
Through our vigilance against complacency, we at Doo Prime remain committed to our corporate vision to offer the highest quality services to retail forex traders and partners.

—END—
For further information, you may contact Doo Prime via :
Phone Number : +44 20 8123 9088 (UK) or +852 5576 9874 (Hong Kong)
E-Mail : [email protected]
Website : www.dooprime.com