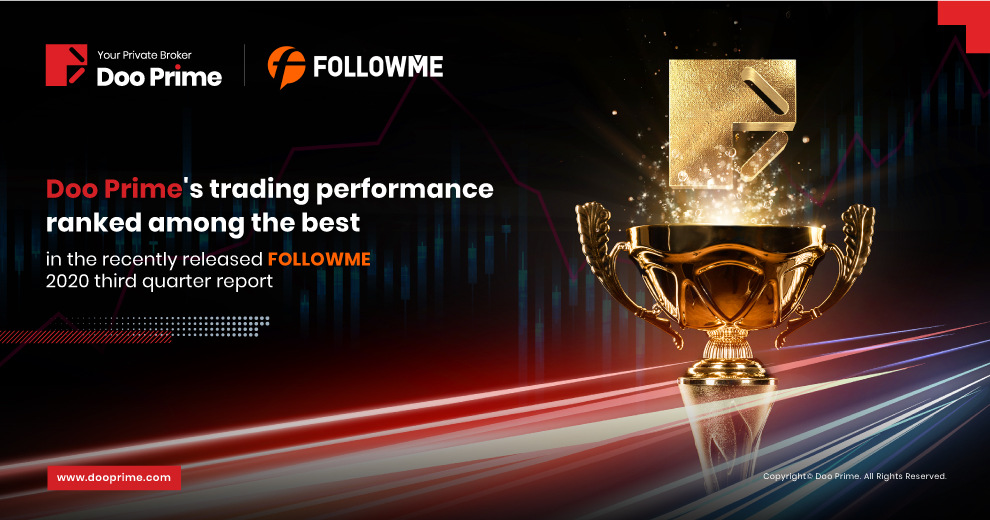 Doo Prime's trading performance ranked among the best in the recently released FOLLOWME 2020 third-quarter report 
FOLLOWME, the world's leading forex trading community, recently released a report for the third quarter of 2020, with 233 active traders listed. The listed traders on the platform are based according to their average number of orders on a trading account, the number of new accounts registered, and the average percentage of profitable trading accounts.
In this report, Doo Prime has not only been listed as the top 5 active brokers in the "average number of orders on trading account", but also among the top 10 in the "proportion of new trading accounts registered". This proves Doo Prime's capability of holding an exceptionally active and large community trading network that is made up of a handful of loyal customers.
Since its establishment, FOLLOWME has gathered a total of 450,000 users in more than 170 countries over the past 5 years. As the world's largest trading community, FOLLOWME has generated 33 million orders and surpassing 4.3 billion USD in transaction volume.
Besides, the content of this report includes the latest market overview, trader interviews as well as the overall status of community trading under the influence of the new crown epidemic through a multi-dimensional perspective.
Outstanding "Account average order volume"  
The report outlines that FOLLOWME's total number of trading orders in the third quarter of 2020 is approximately 4.83 million with an increase of 18.6% from the previous quarter. While the average number of trading accounts is 322, a decrease of 24.1% from the first half of the year.
Among them, all of the top 20 brokers with the average number of orders in their accounts have achieved more than 110 transactions. Meanwhile, Doo Prime ranked No. 5 among the brokers with the largest number of average orders in their accounts upon 434 orders this quarter along with an average order volume of 35%, surpassing many of the well-known international brokers like XM and IC Markets.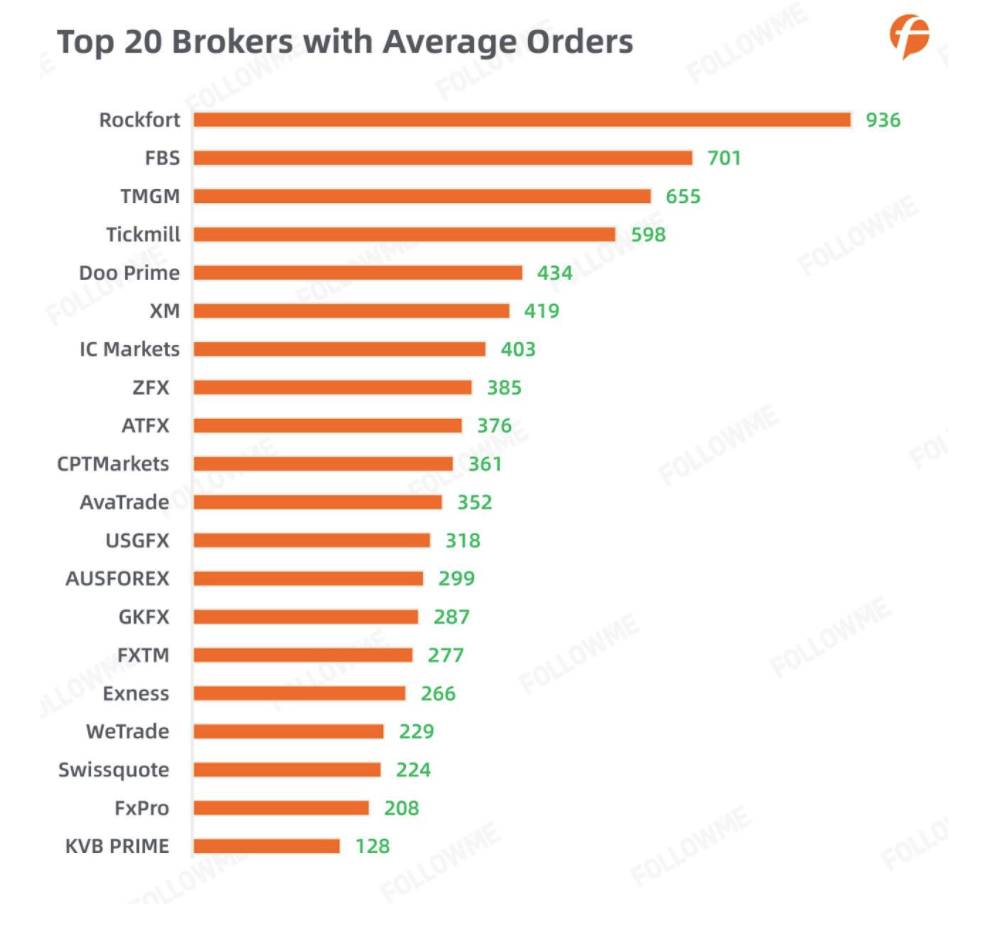 With our extremely low spreads, Doo Prime is widely welcomed by new users  
Moreover, Doo Prime is also listed among the top 20 brokers with the highest "proportion of profitable accounts", ranking at 13th with 25.7%. Doo Prime holds high regard on customers' victory in trading as our victory-along the way. Ultimately, we guarantee to uphold the values of professionalism, fairness, ethics, and strive to provide customers with the most satisfactory service.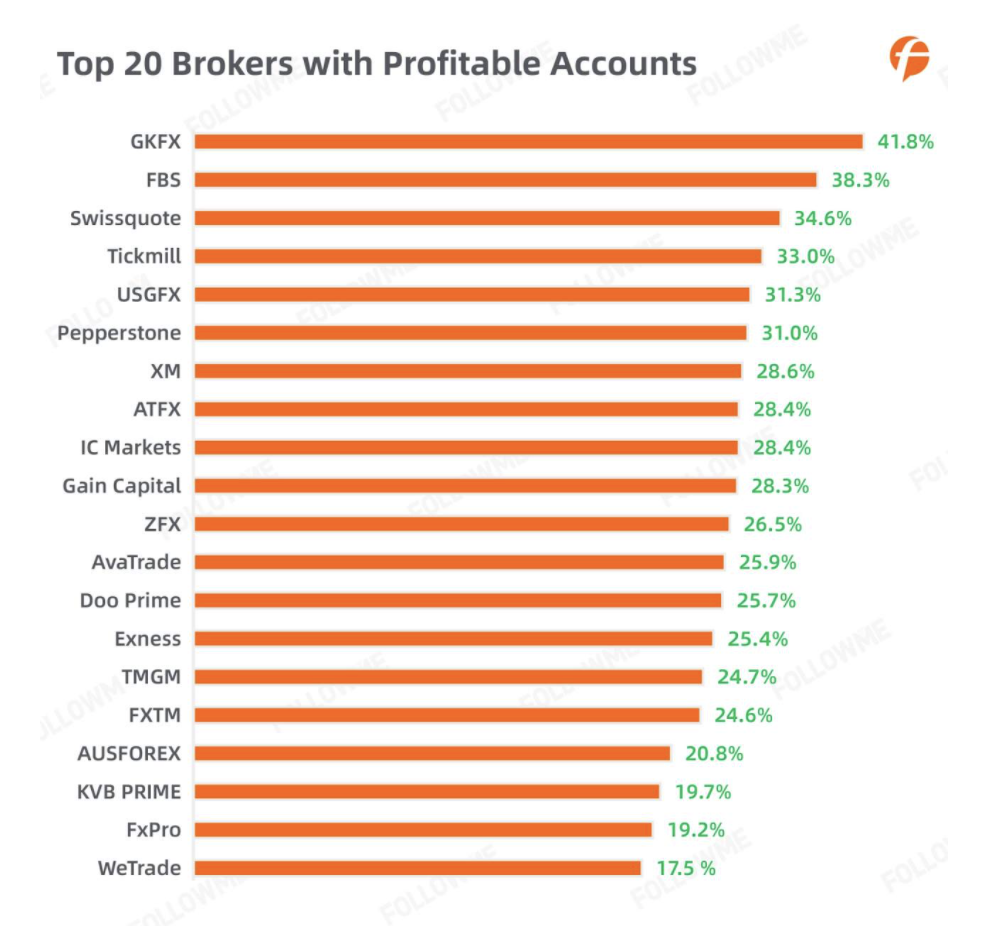 At the same time, Doo Prime has emerged as the 7th most popular broker among new users with our "number of new accounts" increasing by 3% quarterly. The report proves that when new users choose a broker, the cost of spread is a highly considered factor. At Doo Prime, we do not only offer customers with the most competitive spread as low as 0.1 but also ms-level trading execution within 50 milliseconds to uphold a fast and error-free trading experience.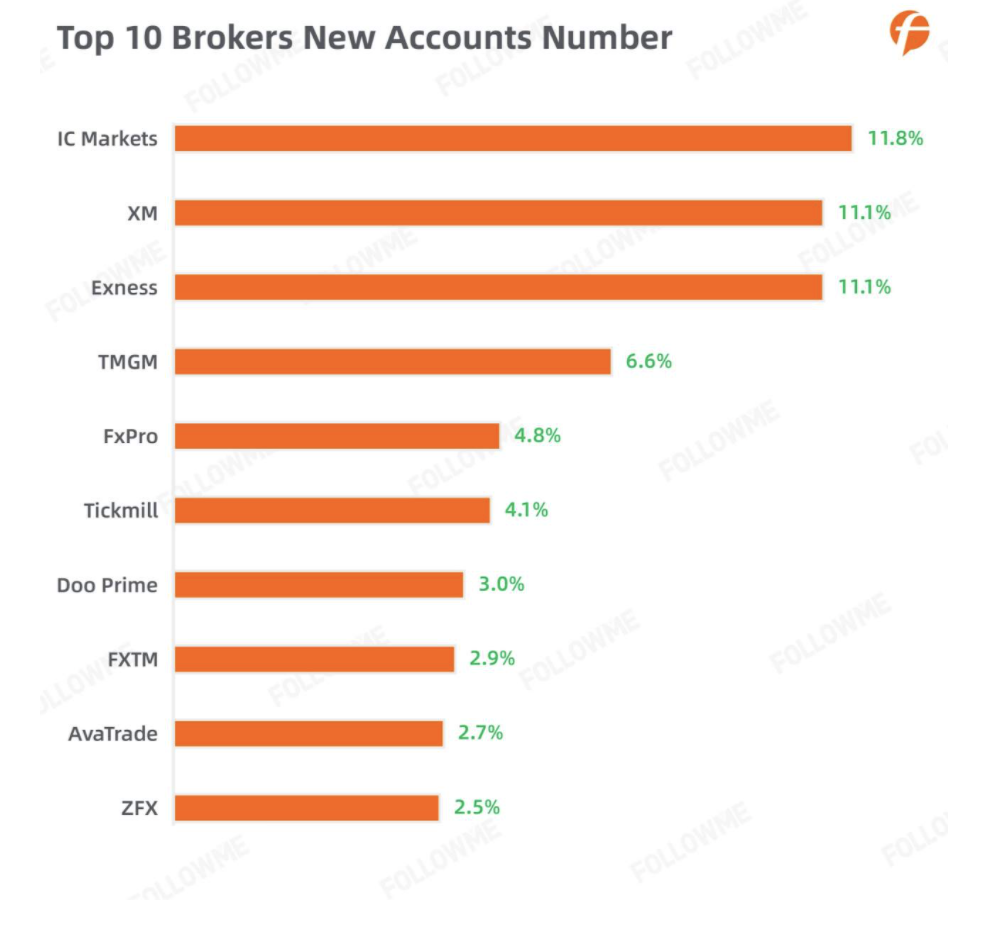 Doo Prime strives to break through the community trading field 
By dint of our boldness and adaptiveness on innovative technology, Doo Prime is able to compete with other brokers and attain outstanding results. Essentially, we are committed to become an international online broker with financial technology as core. We are certain that technology will bring revolutionary changes to the financial industry, so, we adhere to embrace innovation and to move forward against innovation. We pledge to always provide customers with professional and high-quality trading services based on our technological advantages while bringing unremitting efforts to improve the efficiency of copy trading within the field of community trading.
With the continuous influence from the new crown epidemic, the highly volatile forex market forms greater opportunities for traders. Seize this opening and start a FOLLOWME copy account with Doo Prime to explore this trading community that allows users to share their trading experience and trading strategies.

| About Doo Prime   
Doo Prime is an international pre-eminent online broker under the Doo Holding Group with operation centers in Hong Kong, Dallas, Singapore, Kuala Lumpur, and other regions. Our main ethos is to provide professional investors with global financial instruments (CFDs) on our trading platform.
Doo Prime holds the financial regulatory licenses in Mauritius and Vanuatu, which has granted us the opportunity to deliver the finest trading experience to more than 15,780 professional clients, alongside with managing a massive trading volume of dozens of billions of dollars monthly.
By the virtue of robust technological innovation put forward by the group, Doo Prime has achieved seamless connection with the global trading market, providing thousands of CFD products on multiple trading terminals such as MT4, MT5, TradingView, InTrade, and more, covering Forex, Precious Metal, Energy, Indices, Securities and Futures, allowing clients to invest globally with one click.
With a solid vigorous group background, competitive trading cost, convenient deposit and withdrawal methods, plus 24/7 multilingual customer service, Doo Prime is committed to become your private veteran broker.
For more information about Doo Prime, please contact us at:
Phone:
Europe: +44 11 3733 5199
Asia: +852 3704 4241
Asia-China: +86 400 8427 539
Email: [email protected]