WORLDWIDE: HEADLINES
Emerging Market FX Rallies Seen Short-lived Due To High Inflation: Reuters Poll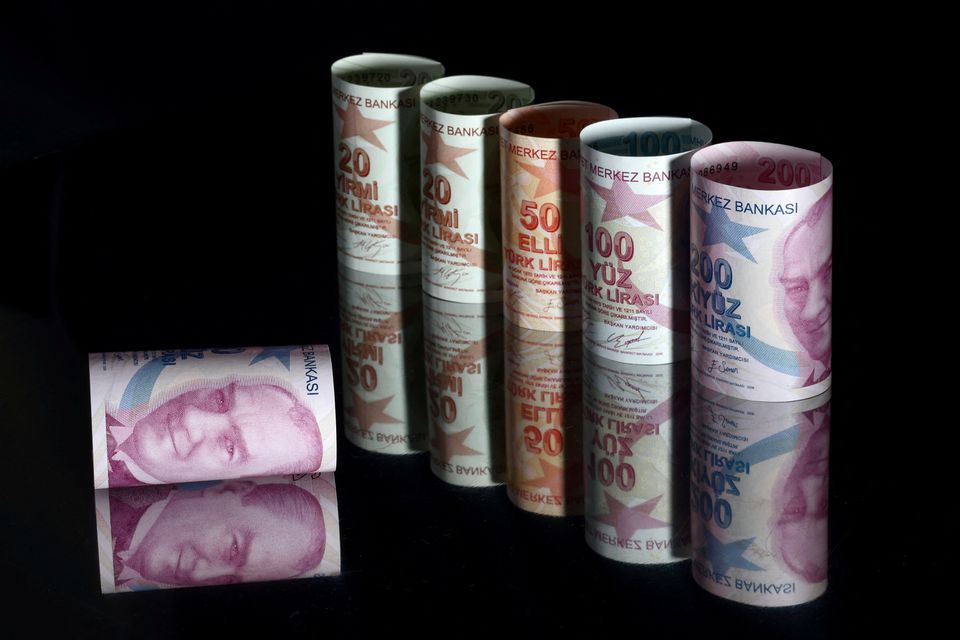 Battered emerging market currencies will struggle to hold on to recent gains towards year-end as U.S. Federal Reserve interest rate hikes and inflation concerns keep the dollar in the forefront, a Reuters poll found.
Barely recovering from a nearly two-year bear run, positive sentiment in emerging market currencies has already been soured by higher U.S. Treasury yields.
Last month, safe-haven dollar inflows pushed the emerging markets currency index (.MIEM00000CUS) to its weakest level since end-2020. But it recovered after markets scaled back somewhat on aggressive Fed hike bets, weakening the greenback.
A majority of FX strategists in the May 30-June 1 poll said the dollar's recent weakness would be short-lived and it would strengthen against most emerging market currencies by end-August.
"It has been a perfect storm for EM local markets in 2022 – a hawkish Fed, the Russia-Ukraine conflict, the Russian debt sell-off and a China slowdown," said Min Dai, FX strategist at Morgan Stanley.
"While we … hoped at the start of the year that EM could recover in 2022 after a painful 2021, the reality is the opposite."
Almost all past emerging market crises were linked to dollar strength. As the dollar rises, developing countries must tighten monetary policy to head off falls in their own currencies. Not doing so would exacerbate inflation and raise the cost of servicing dollar-denominated debt.
Full coverage: REUTERS
Cotton Rally Squeezes Asian Garment Makers, Threatens Recovery From COVID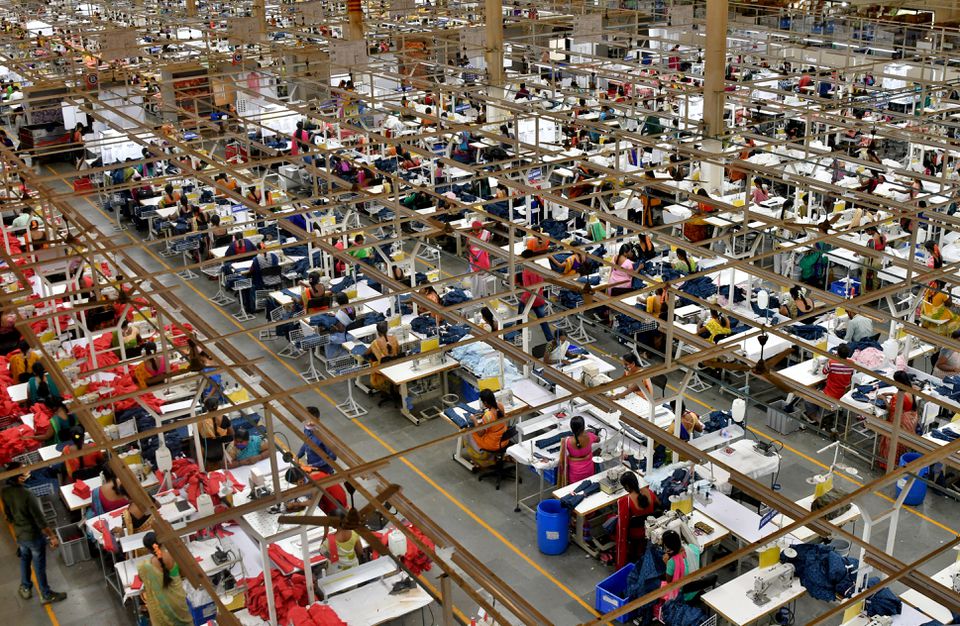 A near doubling in benchmark cotton futures to 11-year highs, hard on the heels of a spike in freight and fuel prices, is clobbering Asian apparel makers while their global retail customers are reluctant to soak up the extra costs.
Losses have mounted for garment makers in Asia, among the region's top employers, with some smaller units suspending operations, rendering thousands jobless, undermining a recovery from the pandemic and posing a fresh challenge for policymakers already battling high inflation.
To remain viable, some yarn and garment makers are even replacing cotton with cheaper synthetic fabric.
"Our factories are running at full capacity. But at what prices? We are hardly making any profits," said Siddiqur Rahman, managing director of Dhaka-based Sterling Group, which supplies to brands such as H&M (HMb.ST) and Gap Inc (GPS.N).
An uncertain outlook for demand from Europe amid the Russia-Ukraine war has added to the woes of apparel makers in Asia – home to the world's top garment exporters, China and Bangladesh.
Bangladesh exports more than 60% of the garments it manufactures to Europe, Rahman said.
In India, world's top cotton producer, several small apparel makers are struggling to fulfil orders from three months ago, when cotton prices were around a third less than current levels.
Full coverage: REUTERS
WORLDWIDE: FINANCE/BUSINESS
Asian Shares Fall On Inflation, Recession Concerns; Oil Skids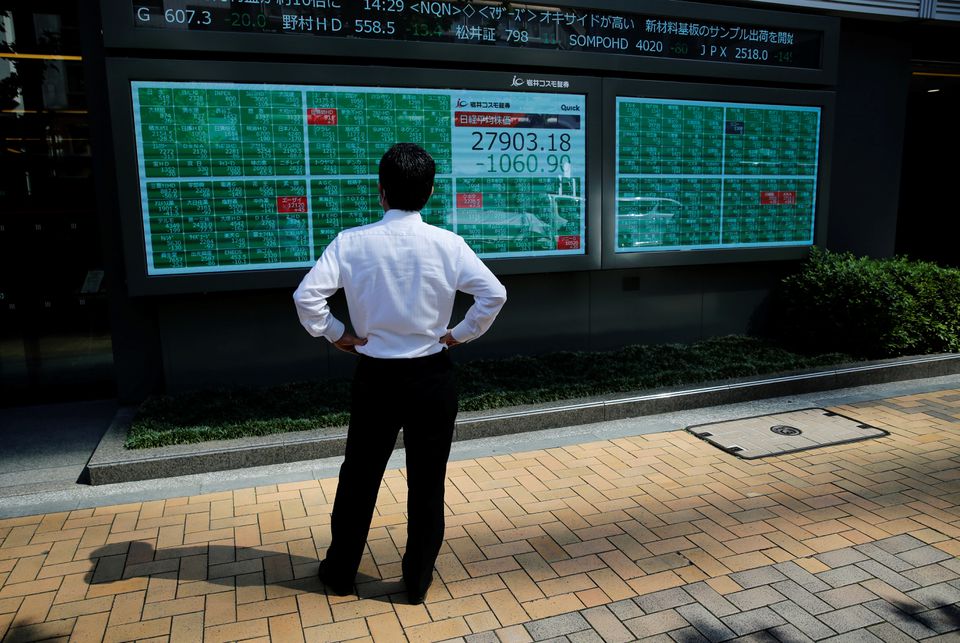 Asian share markets fell on Thursday on widespread investor worries over high inflation and the threat of recession, while oil prices slumped following a report of reassurances from Saudi Arabia over production.
Global benchmark Brent crude was last down more than 2% a barrel at $113.86 ahead of a meeting of oil producing countries later in the day, which is expected to pave the way for output increases. OIL/
U.S. crude also dipped more than 2% to $112.55 per barrel.
The fall in oil prices gathered pace after the Financial Times reported that Saudi Arabia may be prepared to raise oil production in the event of a sharp drop in Russia's output.
"This will be well received by Western leaders given inflation – and inflation expectations – remain eye wateringly high, and central banks try to raise rates at the risk of tipping their economies into a recession," said Matt Simpson, senior market analyst at City Index in Sydney.
"More supply essentially soothes some of those inflationary fears, even if there is a lot more work to do when it comes to fighting inflation."
Investors' worries over inflation and recession have festered amid uncertainty caused by the U.S. Federal Reserve's pace of interest rate hikes, the impact of the Russia-Ukraine war on food and commodity prices, and supply chain constraints exacerbated by strict COVID-19 curbs in China.
Full coverage: REUTERS
FOREX Rising U.S. Yields Help Dollar Higher 
The dollar hit a three-week high against the yen in early trade on Thursday and was holding firm against other majors, supported by rising U.S. Treasury yields, which hit two-week peaks overnight.
The dollar rose as far as 130.23 yen, its highest since May 11, extending Wednesday's 1.1% gain and heading back towards its 20-year peak of 131.34 hit in May.
The euro was at $1.0654, having fallen 0.81% to a 10-day low overnight, and sterling was at $1.2485 after losing 0.96% on Wednesday. This left the dollar index on the front foot at 102.53.
"If you look at the equity market, at bonds, at dollars, it all sort of joins up," said Ray Attrill, head of foreign exchange strategy at National Australia Bank.
"In the last 48 hours or so we've seen a reversal in declines in U.S. Treasury yields – the 10 year is now back near 3% – equity markets have been struggling and the U.S. dollar strengthening. It's almost a mirror image of what we saw last week, when there was talk of a possible pause in the tightening cycle."
"Also I think the euro has pretty much done what it can do on the upside ahead of the ECB meeting next week, because a lot is priced in now," he added.
Full coverage: REUTERS
Oil Prices Skid $3 A Barrel As Investors Take Profits Ahead Of OPEC+ Meeting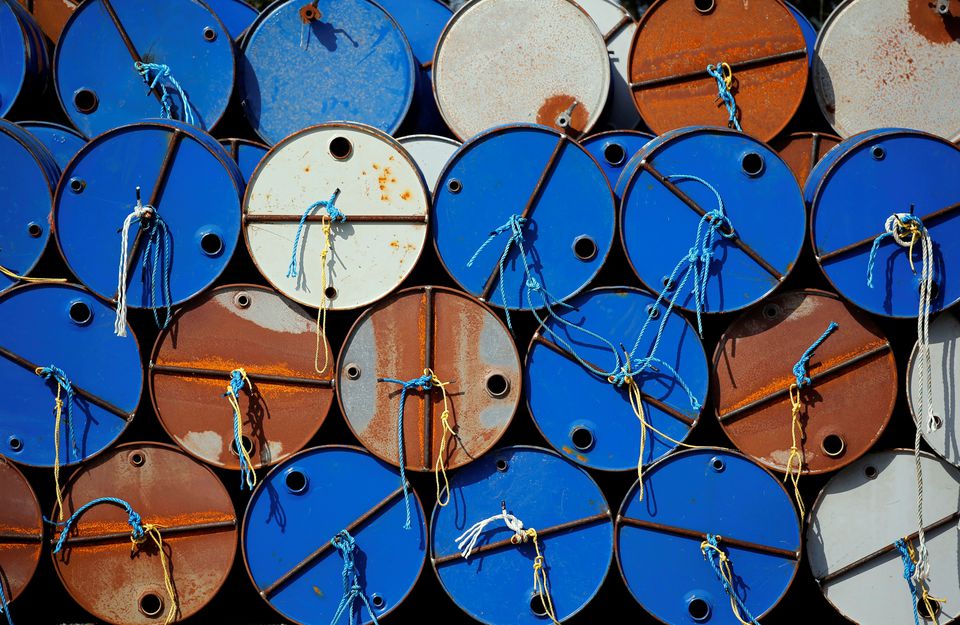 Oil prices fell by around $3 a barrel in early Asian trade on Thursday as investors cashed in on a recent rally with a key producers meeting later in the day set to pave the way for expected output increases.
Brent crude was down $2.76, or 2.4%, at $113.53 a barrel at 0024 GMT, having risen 0.6% the previous day.
U.S. West Texas Intermediate (WTI) crude dropped $2.89, or 2.9%, to $112.37 a barrel, after a 0.5% rise on Wednesday.
The benchmarks have marched higher for several weeks as Russian exports are being squeezed by EU and U.S. sanctions against Moscow over its invasion of Ukraine, actions that Russia calls a "special operation".
While China's gradual emergence from strict COVID-19 lockdowns has added to price support, a stronger U.S. dollar also dented oil prices on Thursday as it makes crude more expensive for those holding other currencies.
"Investors took profits ahead of the OPEC+ meeting and on the higher dollar," said Kazuhiko Saito, chief analyst at Fujitomi Securities Co Ltd, referring to a grouping of the Organization of the Petroleum Exporting Countries (OPEC) and associated allied producers, including Russia.
"We expect no surprise from OPEC+ as the group is unlikely to change their policy when Russian Foreign Minister Sergei Lavrov is visiting Saudi Arabia," he said.
Full coverage: REUTERS