WORLDWIDE: HEADLINES
Exclusive: Japan Seeks To Organise Sri Lanka Creditors' Meeting On Debt Crisis 
Japan is seeking to organise a Sri Lanka creditors' conference, hoping it could help solve the South Asia nation's debt crisis, but uncertainties cloud the outlook for any talks, three people with knowledge of the planning said.
Tokyo is open to hosting talks among all the creditor nations aimed at lifting Colombo from its worst debt crisis since independence, but it is not clear whether top creditor China would join and a lack of clarity remains about Sri Lanka's finances, one source told Reuters.
Japan would be willing to chair such a meeting with China if that would speed up the process for addressing Sri Lanka's debt, estimated at $6.2 billion on a bilateral basis at the end of 2020, this source said.
President Ranil Wickremesinghe told Reuters last week that Sri Lanka would ask Japan to invite the main creditor nations to talks on restructuring bilateral debts. He said he would discuss the issue with Prime Minister Fumio Kishida in Tokyo next month, when he is expected to attend the funeral of the assassinated former premier Shinzo Abe.
Full coverage: REUTERS
Tokyo Aug Core Consumer Prices Rise At Fastest Pace In Nearly 8 Years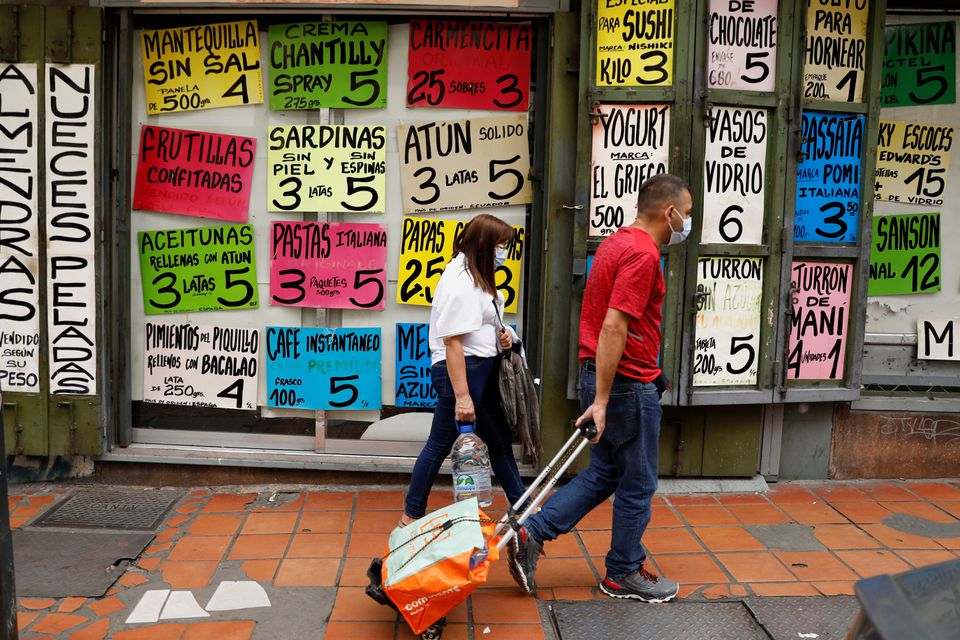 Core consumer prices in Japan's capital Tokyo rose in August at their fastest pace in nearly eight years, as inflationary pressures broadened due to higher fuel and raw material costs.
The core consumer price index for Tokyo gained 2.6% in August, above the median market forecast for a 2.5% rise in a Reuters poll. The pace of increase, which followed a 2.3% gain in the previous month, was the fastest since October 2014.
The data heightens the chance nationwide consumer prices will continue to rise in coming months, though the pace of gains has remained modest compared with other major economies.
Full coverage: REUTERS
WORLDWIDE: HEADLINES
Asian Shares Rise As Hopes For Audit Deal Boost China Tech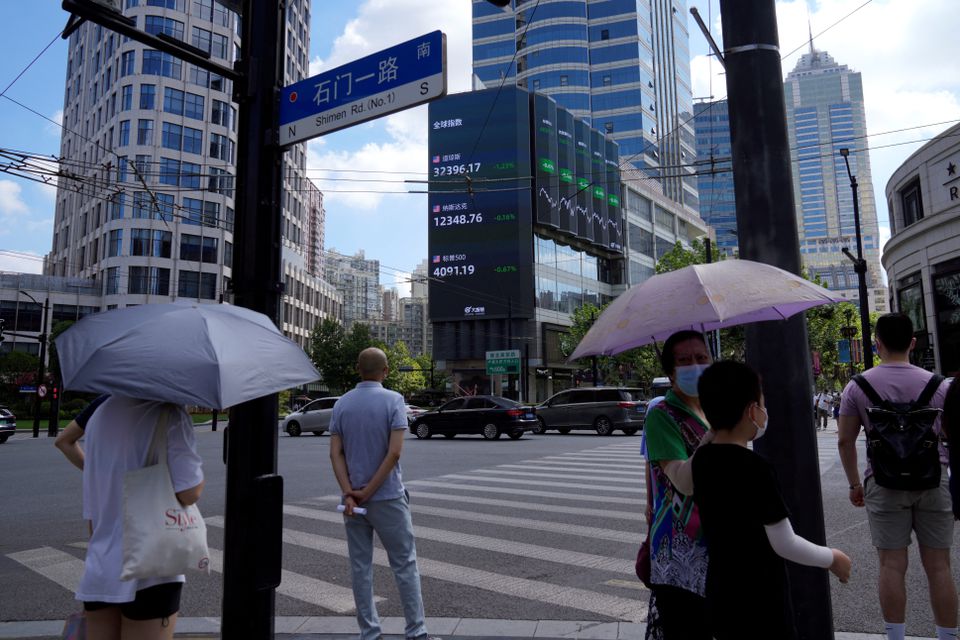 Asian shares rose on Friday, buoyed by news of possible progress for China and the United States to hammer out an audit deal, while traders anxiously awaited a speech from Federal Reserve Chair Jerome Powell on rate-hike path later in the day.
MSCI's broadest index of Asia-Pacific shares outside Japan (.MIAPJ0000PUS) gained 0.6% in early Asia trade, driven by Chinese tech shares listed in Hong Kong (.HSTECH) that surged 1.3%. Hong Kong shares of Alibaba (9988.HK) were up 4%.
U.S. stock futures, the S&P 500 e-minis , were up 0.42%.
The Federal Reserve's annual monetary policy conference in Jackson Hole, Wyoming is due to start on Friday.
Full coverage: REUTERS
Rising Dollar May Stymie Venezuela's Efforts To Combat Inflation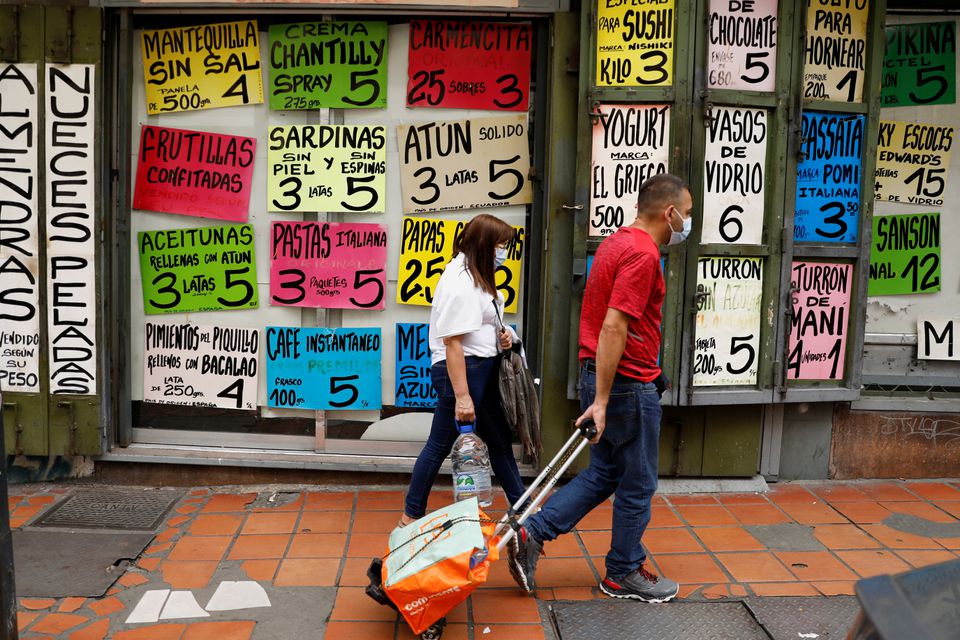 Efforts by the administration of Venezuelan President Nicolas Maduro to tamp down inflation by increasing supplies of foreign currency may be at risk amid economic growth after years of stagnation, analysts said.
Maduro's government has succeeded in lowering consumer price growth, which was 137% year-on-year through July, by increasing the supply of foreign cash in local banks, limiting the expansion of credit, reducing public spending and increasing taxes.
But in recent weeks the central bank has sold fewer dollars and the government has increased spending, raising demand and sending the official dollar exchange rate soaring by 21.7% in six days.
"It's impossible to think of exchange stability with the level of prices in Venezuela," said economist Luis Arturo Barcenas. "The balance between the official rate and the non-official one was very fragile because it was based on the injection of foreign currency."
Full coverage: REUTERS
Oil Prices Edge Up On Signs Of Improving Demand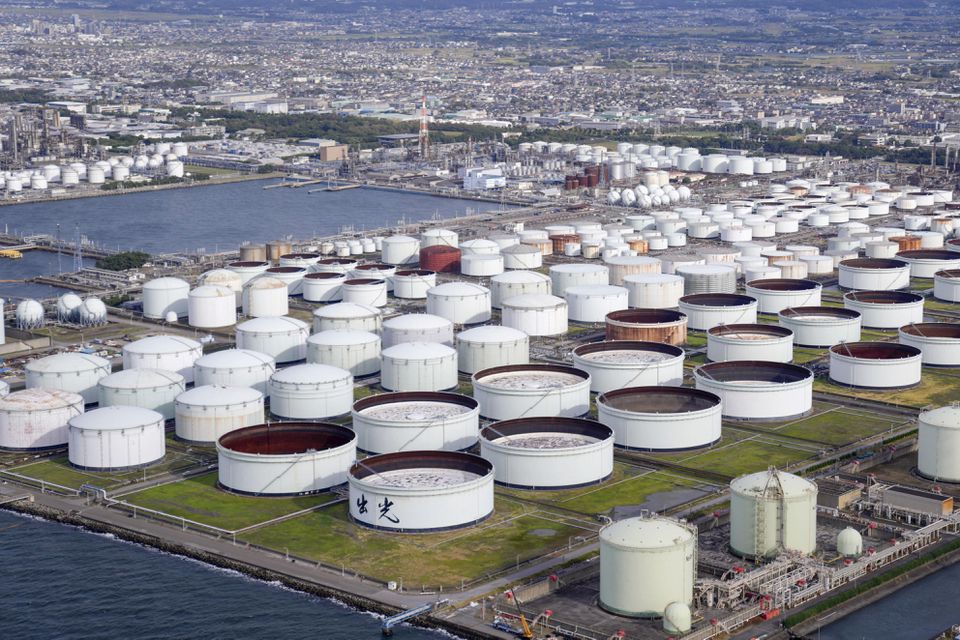 Oil prices rose in early trade on Friday on signs of improving fuel demand, though gains were capped as the market awaited clues from the U.S. Federal Reserve chairman on the outlook for rate hikes in a speech later in the day.
Brent crude futures climbed 46 cents, or 0.5%, to $99.80 a barrel at 0051 GMT. U.S. West Texas Intermediate (WTI) crude futures also rose 48 cents, or 0.5%, to $93.00 a barrel. Both slumped about $2 on Thursday.
Despite uncertainty over the pace of rate hikes in the United States to tackle soaring inflation, worries about oil demand destruction eased this week, putting both benchmark oil contracts on track for gains of around 3% for the week.
ANZ Research analysts said comments from some U.S. central bank officials ahead of Chairman Jerome Powell's speech on Friday had cast a cloud over the economic backdrop.
Full coverage: REUTERS