WORLDWIDE: HEADLINES


FX volatility falls to pre-pandemic lows as traders wait it out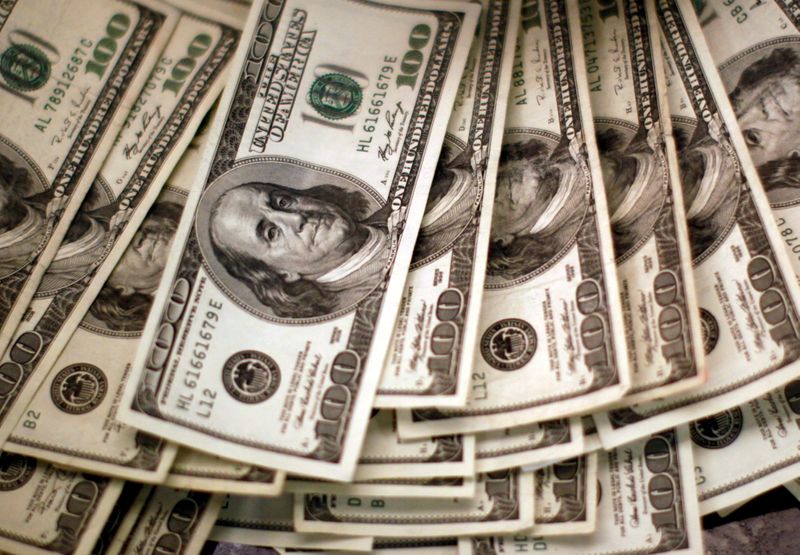 Currency market volatility on Tuesday fell to its lowest since before the COVID-19 pandemic roiled markets in March 2020, as investors sat on the sidelines waiting for clearer signals on the inflation trajectory and how central banks will respond.
With an impending European Central Bank meeting on Thursday and U.S. inflation data due the same day, and a U.S. Federal Reserve meeting next week, currencies appear to be treading water.
Range-bound currency markets mean a fall in volatility. The Deutsche Bank Currency Volatility Index (.DBVIX) hit its lowest since February last year.
Marshall Gittler, head of investment research at BDSwiss, called the FX market "nearly frozen" with trade-weighted indices on Monday stuck within 0.1% ranges.
While volatility levels are nowhere close to record lows, "the doldrums are widespread – all major pairs are below their average vol," he added.
The U.S. dollar found a bit of support on Tuesday as investors prepared for the inflation data following weaker-than-expected jobs data, which has eased concerns about an early tapering of the Federal Reserve's monetary stimulus.
The euro fell marginally, weakened by the dollar's strength and data showing German industrial production numbers declined in April.
Currency markets were generally in a holding pattern ahead of Thursday, when the European Central Bank meets and U.S. inflation numbers are published.
"As investors continue to process G7 corporate tax proposals, low volatility remains the name of the game in FX into this week's 'super Thursday' (US CPI and ECB meeting)," ING analysts said in a note.
Full coverage: REUTERS


China's May factory gate prices rise at fastest pace in over 12 years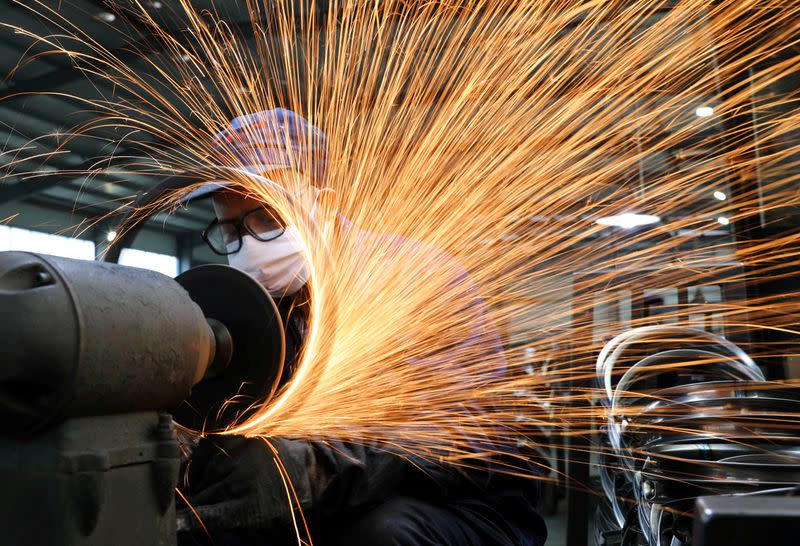 China's factory gate prices rose at their fastest annual pace in over 12 years in May due to surging global commodity prices and a low base of comparison, while consumer prices increased for the third straight month but at a slower-than-expected rate.
The producer price index (PPI) increased 9.0% from a year earlier, the National Bureau of Statistics (NBS) said in a statement, driven by significant price increases in crude oil, iron ore and non-ferrous metals. Analysts in a Reuters poll had expected the PPI to rise 8.5% after a 6.8% increase in April.
On a monthly basis, the PPI rose 1.6%, up from a 0.9 uptick in April.
Higher commodity prices and low bases last year could further drive-up China's producer price inflation in the second and third quarter, China's central bank has said.
Prices for commodities including coal, steel, iron ore and copper, which affect the PPI, have surged this year, fueled by post-lockdown recoveries in demand and ample global liquidity.
Chinese policymakers have pledged to take measures to cool red hot commodity prices and prevent them being passed on to consumers. Soaring producer prices have yet to feed through to China's consumer inflation, which remains mild and well below the government's official target of about 3%.
NBS data also showed China's consumer price index (CPI) rose 1.3% in May in annual terms, the biggest increase in eight months. That was still slower than analysts' forecast for a 1.6% increase, after a 0.9% gain in April.
China's economy has seen a strong rebound from a coronavirus-induced slump early last year.
China's gross domestic product (GDP) expanded by a record 18.3% in the first quarter and many economists expect growth will exceed 8% this year.
Full coverage: REUTERS


WORLDWIDE: FINANCE / MARKETS


Dollar teeters as inflation test looms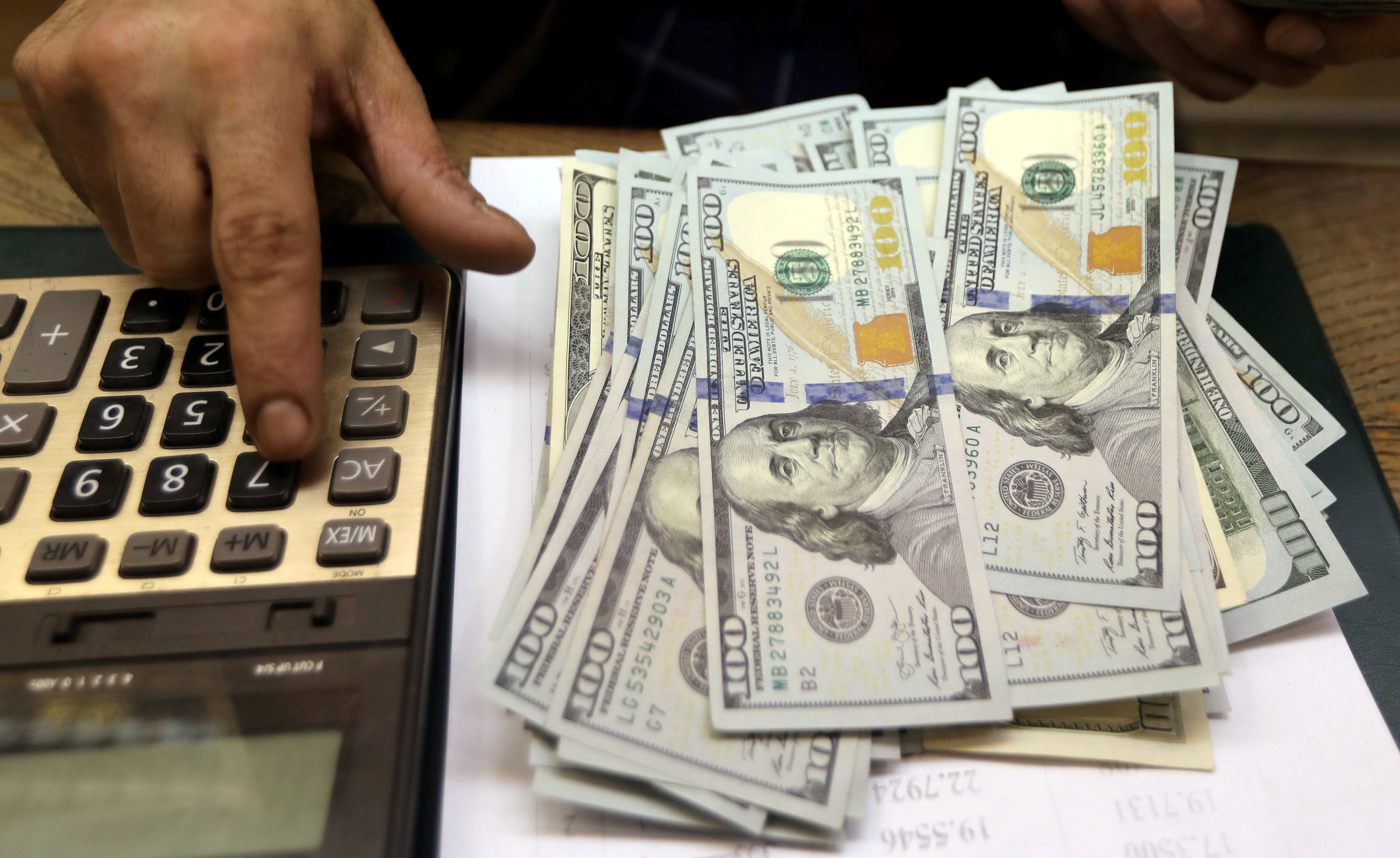 The dollar clung to a small bounce on Wednesday as traders looked to upcoming U.S. inflation data and a European Central Bank (ECB) meeting to gauge the global recovery and policymakers' thinking.
Investors have piled up bets against the dollar, but are growing nervous about whether the beginning of the end of enormous monetary stimulus is nigh – and worry that interest rate rises could end a 15-month dollar downtrend.
Some think tapering could be hastened, and the dollar boosted, if U.S. inflation runs hotter than the 0.4% monthly clip that economists expect. For the ECB, the focus is on any signs of an imminent slowdown to its bond buying program.
Both are due on Thursday and the anticipation has all but killed volatility in major currencies, as traders assume a wait-and-see stance. The euro was steady at $1.2174 early in the Asia session, while the dollar held firm at 109.42 Japanese yen.
Deutsche Bank's Currency Volatility Index (.DBCVIX) hit its lowest level since February 2020 overnight. The U.S. dollar index is parked at 90.107.
"Markets need reassurance that the global economic recovery isn't under threat from either dangerous strains of COVID, or from the Fed being forced to change tack (on stimulus) much earlier than expected," said Societe Generale currency strategist Kit Juckes.
"So far, the vaccines appear to work and while distribution is uneven … it's still accelerating overall," he said.
"That's cause for hope. For markets though, it means that risk assets need regular reassurance that the Fed isn't going to tighten sooner than expected. And so, we wait for Thursday's CPI data, then next week's FOMC."
Full coverage: REUTERS


Oil rises for second day on signs of strong fuel demand recovery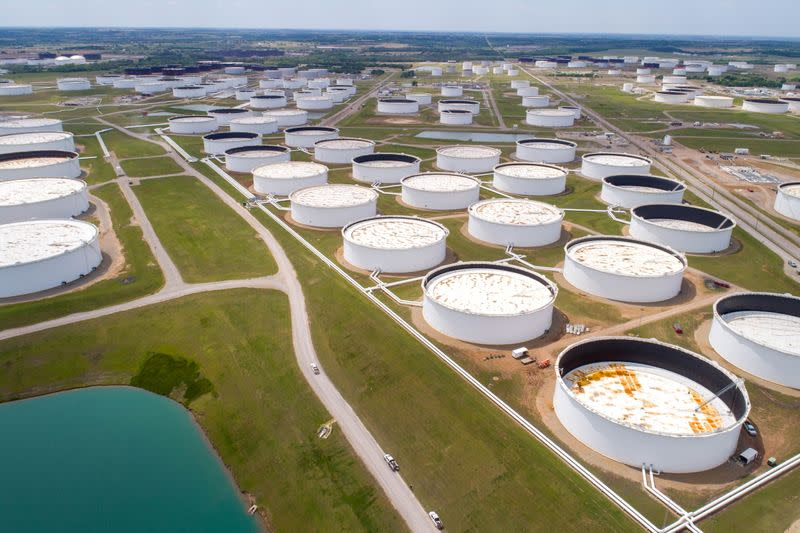 Oil prices rose for a second day on Wednesday on signs of strong fuel demand in Europe, while the prospect of a near-term return of Iranian oil supply faded as the U.S. secretary of state said sanctions against Tehran were unlikely to be lifted.
Brent crude futures were up 15 cents, or 0.2%, at $72.37 a barrel at 0131 GMT and earlier rose to $72.58, the highest since May 20, 2019. Brent rose 1% on Tuesday.
U.S. West Texas Intermediate (WTI) crude futures jumped 20 cents, or 0.3%, to $70.25 a barrel after rising to as high as $70.42, the most since Oct. 17, 2018. Prices climbed 1.2% on Tuesday.
The market is being boosted by a solid outlook for fuel demand growth as travel curbs are lifted in Europe with more people getting vaccinated.
"Recent traffic data suggests travelers are hitting the roads as restrictions ease," ANZ Research analysts said in a note, pointing to TomTom data which showed traffic congestion in 15 European cities had hit its highest since the coronavirus pandemic began.
"The boost to demand is expected to be strong," ANZ analysts said.
On Tuesday, the U.S. Energy Information Administration forecast fuel consumption growth this year in the United States, the world's biggest oil user, would be 1.49 million barrels per day (bpd), up from a previous forecast of 1.39 million bpd.
In another positive sign, industry data showed U.S. crude oil inventories fell last week, in line with analysts' expectations, according to a Reuters poll.
Price gains had been capped in recent weeks as oil investors had been assuming that sanctions against Iranian exports would be lifted and oil supply would increase this year as Iran's talks with western powers on a nuclear deal progressed.
Full coverage: REUTERS


S&P 500 closes little changed as "meme stocks" extend rally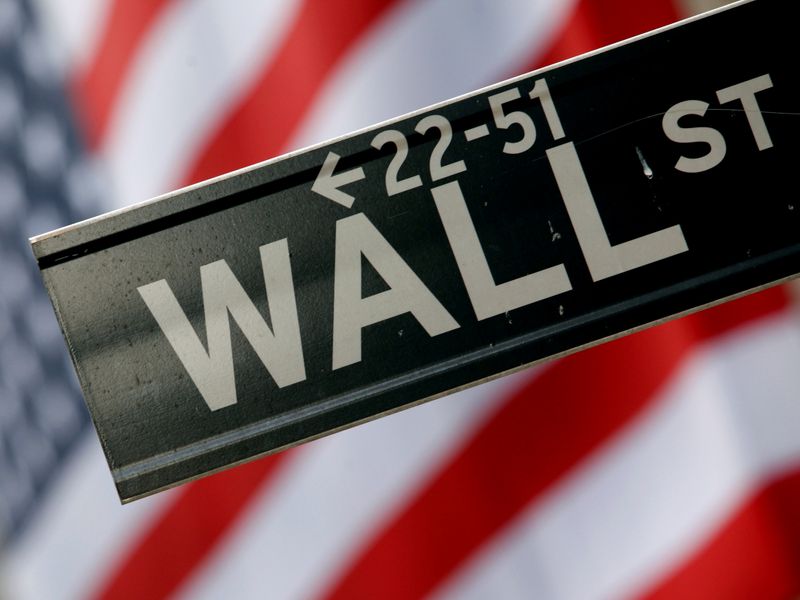 Wall Street stocks struggled to eke out closing gains on Tuesday as a lack of clear market catalysts kept institutional investors on the sidelines, while retail traders fueled the ongoing meme stocks rally.
All three major U.S. stock indexes ended the range-bound session near flat or higher, with the S&P 500 (.SPX) and the Dow (.DJI) closing within about 0.5% of record highs.
The tech-laded Nasdaq Composite (.IXIC) fared best, with Amazon.com Inc (AMZN.O) and Apple Inc (AAPL.O) providing the biggest boost.
"We're waiting for inflation numbers, waiting for more from the (Federal Reserve), waiting for earnings season," said Paul Nolte, portfolio manager at Kingsview Asset Management in Chicago. "There's not a lot motivating the market today."
"We're in this twilight zone until probably right after the Fourth of July, when we see earnings season kick in," Nolte added.
The CBOE volatility index (.VIX), a measure of investor anxiety, touched its lowest level in over a year.
Smallcaps (.RUT), once again buoyed by the ongoing meme stock retail frenzy, were outperforming their larger counterparts.
Clover Health Investments (CLOV.O) seized top billing among meme stocks, surging 85.8%, the biggest percentage winner in the Nasdaq.
Other stocks whose recent explosive trading volumes have been attributed to social media buzz, including GameStop Corp (GME.N), Bed Bath & Beyond Inc (BBBY.O), Workhorse Group (WKHS.O) and others, ended the session between 7% and 12% higher.
"(Meme stocks) are where the action is, but you flip it over and look crypto and that's a mess," Nolte said. "Now the meme stocks are taking over from crypto as the place to be and it's all a consequence of very easy monetary policy."
Full coverage: REUTERS