WORLDWIDE: HEADLINES
German Economy To Lose $265 bln In Added Value Due To War, High Energy Prices-Study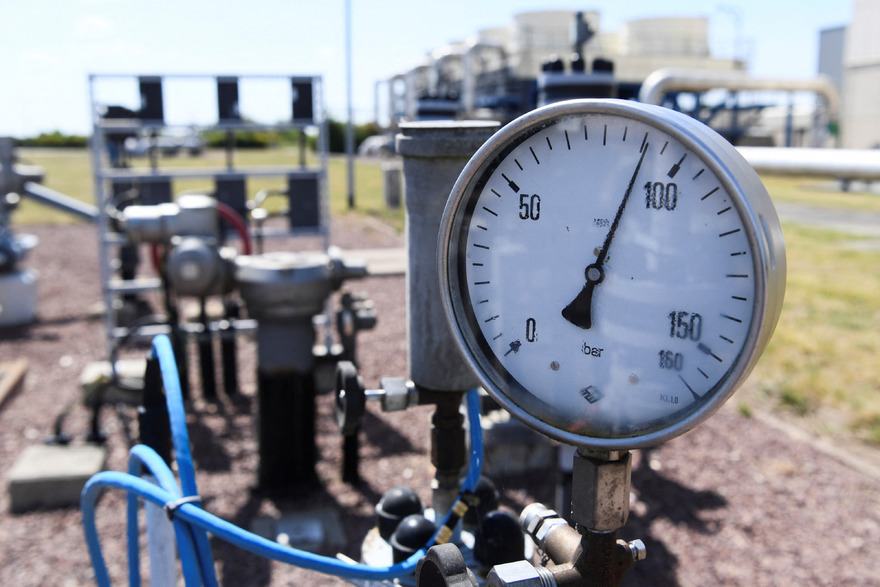 Germany's economy will lose more than 260 billion euros ($265 billion) in added value by 2030 due to the Ukraine war and high energy prices, spelling negative effects for the labour market, according to a study by the Institute for Employment Research (IAB).
In comparison with expectations for a peaceful Europe, Germany's price-adjusted gross domestic product (GDP) will be 1.7% lower next year and there will be about 240,000 fewer people in employment, said the study published on Tuesday.
The employment level is expected to stay at around this level until 2026, when expansive measures will gradually begin to outweigh the negative effects and lead to a plus of about 60,000 gainfully employed in 2030.
One of the big losers will be the hospitality industry, which was already hit hard by the coronavirus pandemic and is likely to feel the pinch of consumers' waning purchasing power.
Energy-intensive sectors, such as the chemical industry and metal production, are also especially likely to be affected.
Full coverage: REUTERS
Chinese City Drops All Home Purchase Restrictions To Boost Demand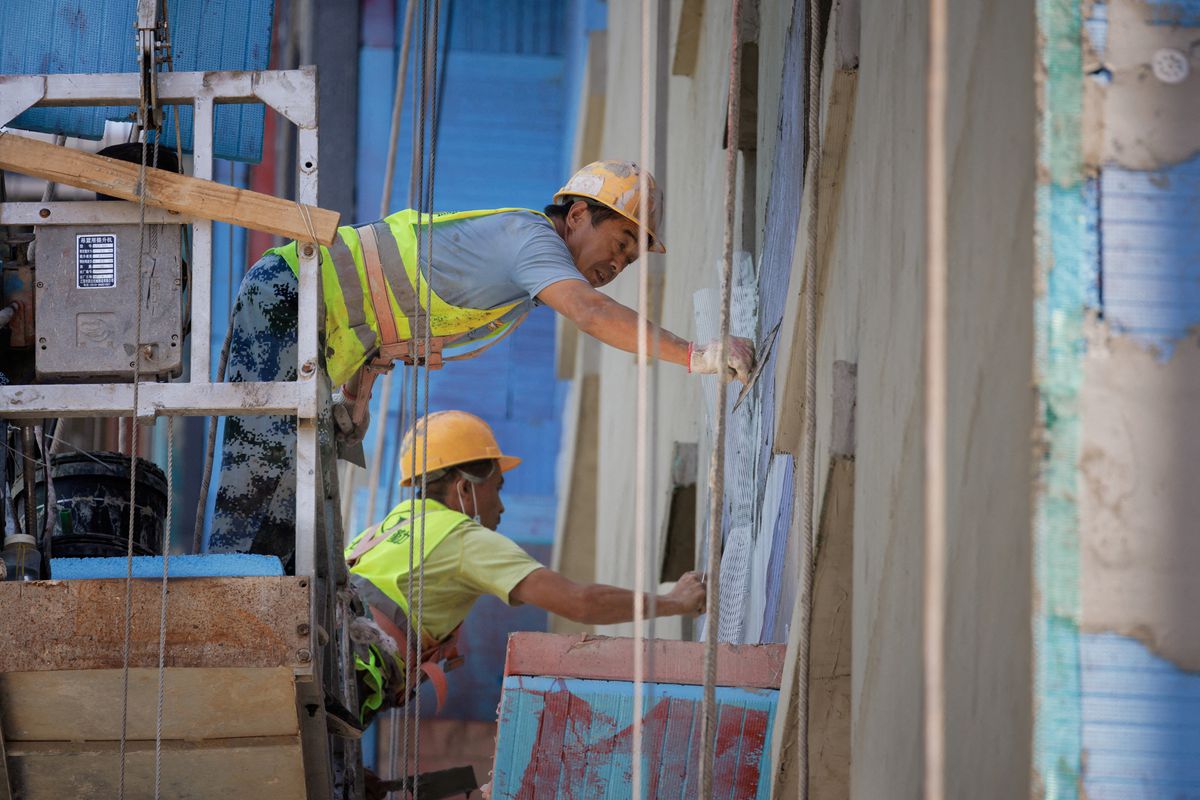 Langfang city has recently dropped all curbs on home purchases to boost buyer interest, the Beijing Daily reported on Tuesday, the first Chinese city to publicly make such an announcement since the onset of the country's property crisis last year.
The city of 5.5 million people also urged banks to cut minimum down payments for housing provident funds, used to help fund home purchases.
Fragile sentiment in the sector due to debt woes at many of the nation's property developers has been further corroded by nationwide threats by home buyers to stop paying mortgages for unfinished projects. China's new home prices and sales volumes both fell in July from a month earlier, according to a private survey.
This year, hundreds of Chinese cities, mostly small cities, have taken steps to boost demand, offering subsidies, relaxing curbs and cutting down-payment requirements. Curbs on purchases that were introduced by Langfang in 2017 include restrictions on non-residents buying homes.
Langfang in Hebei province, about 60 kilometres southeast of Beijing, has also eased curbs on selling homes in areas near its borders with Beijing and Xiongan New Area, the state-backed daily said.
Full coverage: REUTERS
WORLDWIDE: HEADLINES
Stocks Slip As Caution Reigns Ahead Of U.S. Inflation Data 
Shares edged lower and the dollar hung off recent highs on Tuesday as investors eyed U.S. inflation data due a day later that will likely yield clues to any further aggressive Federal Reserve rate hikes.
The stakes are high for the July U.S. consumer prices report on Wednesday after an unexpectedly strong U.S. jobs data last week boosted expectations of a sharp interest rate increase to tackle soaring inflation.
The broader Euro STOXX 600 (.STOXX) fell 0.3%, after logging its best session in nearly two weeks on Monday, with German stocks (.GDAXI) down 0.4%. Miners (.SXPP) and autos (.SXAP), among top gainers a day earlier, led declines on Tuesday.
"The focus is on tomorrow's U.S. inflation numbers and whether or not they are likely to show any indication of a softening of inflationary pressures," said Michael Hewson, chief market analyst at CMC Markets.
Full coverage: REUTERS
Dollar Stuck Ahead Of Key U.S. Inflation Print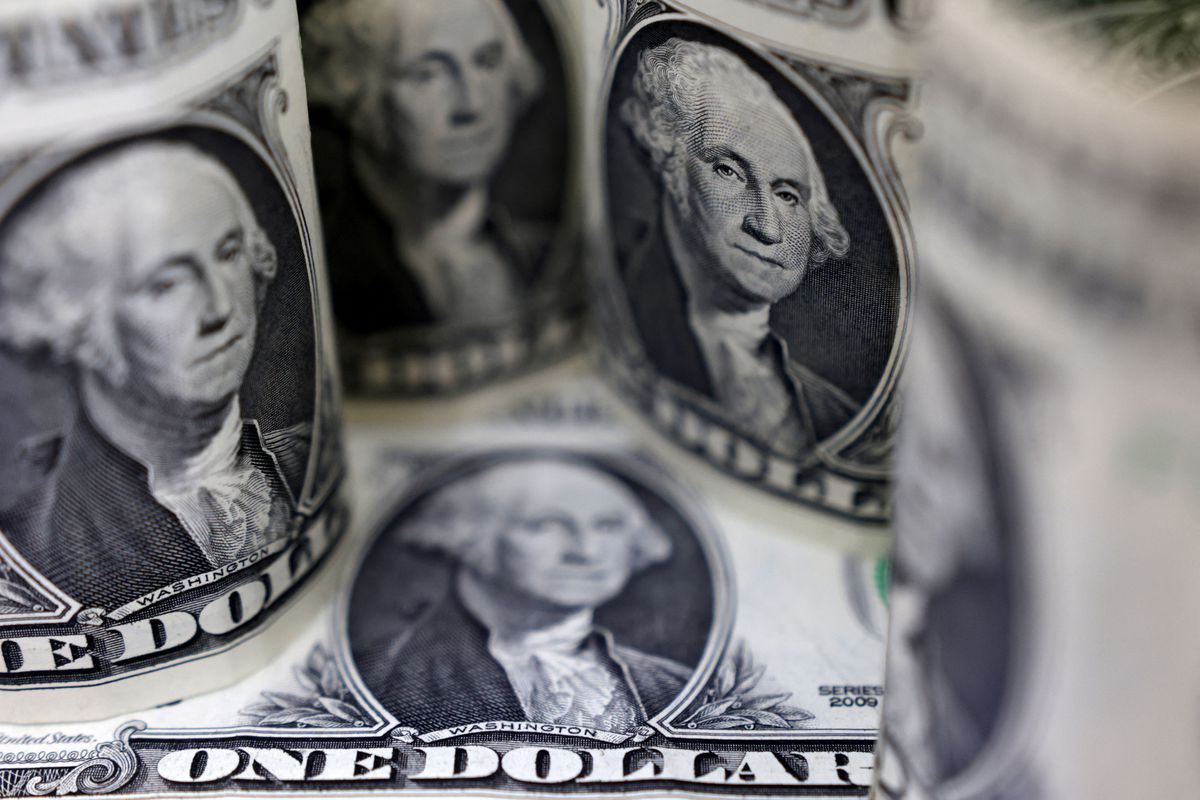 The dollar lurked below recent highs on Tuesday as traders awaited this week's key U.S. inflation print for any signs that price pressures are finally abating and that the need for further aggressive U.S. interest rate hikes is easing.
Unexpectedly strong U.S. jobs data on Friday had boosted the greenback, which posted its biggest daily percentage gain since mid-June against the yen that day as investors ramped up bets on a 75 basis point (bps) rate rise in September.
But the currency has pulled back since then as focus shifted to Wednesday's July consumer price index (CPI).
The dollar index , which measures the currency's value against a basket of other peers, was marginally lower at 106.23. It held below a more than one-week peak hit on Friday at 106.93.
Sterling was little changed at around $1.2055 and the euro was 0.2% firmer at $1.0213. The dollar was also flat around 134.90 yen .
Full coverage: REUTERS
Oil Slips Amid Chance Of Iran Nuclear Deal Supply Boost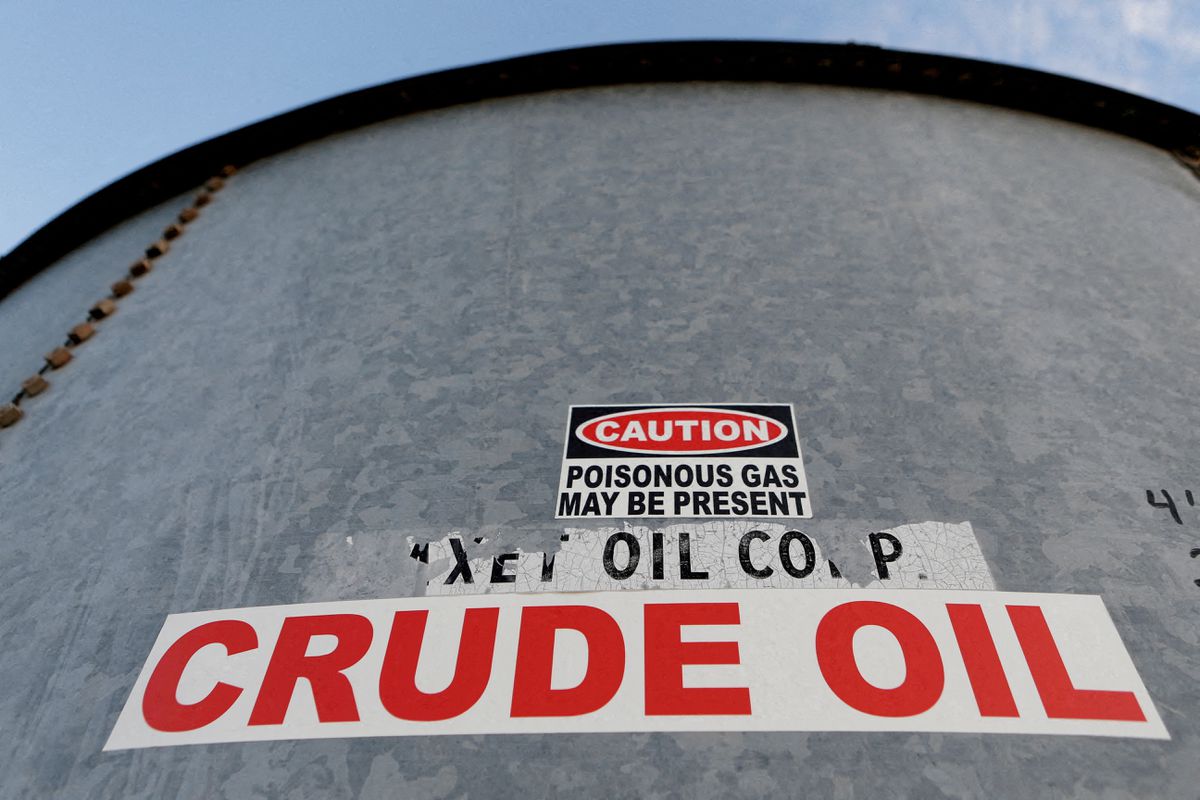 Oil prices slipped on Tuesday as traders eyed the latest progress in last-ditch talks to revive the 2015 nuclear accord with Iran, which would clear the way to boost its crude exports in a tight market.
Brent crude futures were down 86 cents, or 0.9%, at $95.79 a barrel at 0725 GMT, after gaining 1.8% in the previous session.
U.S. West Texas Intermediate (WTI) crude futures declined 88 cents, or 1%, to $89.88 a barrel, after climbing 2% in the previous session.
"Much attention remains with Iran nuclear deal talks, but it seems unlikely a breakthrough will happen anytime soon," said Edward Moya, a senior market analyst for OANDA.
Full coverage: REUTERS