WORLDWIDE: HEADLINES
Global Corporate Debt To Drop Amid Higher Funding Costs, Study Finds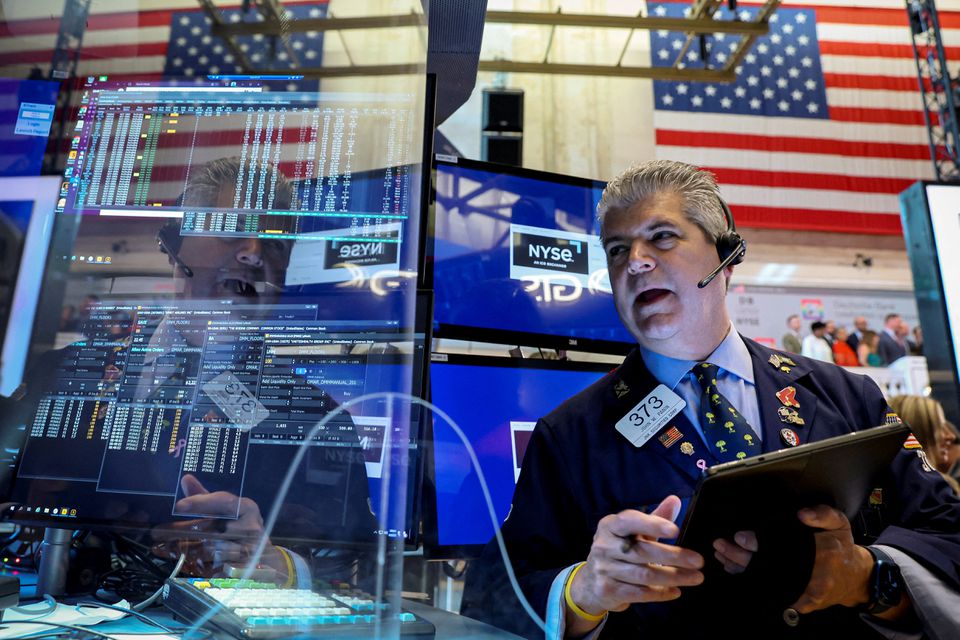 Global corporate net debt has fallen by 1.9% to $8.15 trillion in the past year as higher borrowing costs reduce appetite for new financing and strong cash flows from years of accommodative monetary conditions help companies repay existing debt, a study of 900 top firms released on Wednesday showed.
Indebtedness is expected to decline by $270 billion in the coming year as companies take a more conservative stance due to higher interest rates and an economic slowdown, according to the corporate debt index by investment firm Janus Henderson. It was based on the companies' annual balance sheets as of June 1.
"Economic growth may slow or go into reverse, but companies are starting from a very profitable position," said Seth Meyer, fixed income portfolio manager at Janus Henderson.
While the trend globally was to trim borrowings, U.S. companies' net debt rose by 0.5% in the past year, the study found.
"A preference for using debt as a larger part of the finance mix means just one in six U.S. companies has net cash on its balance sheet, compared to almost one in three elsewhere in the world," Janus Henderson said.
Policymakers around the world have injected trillions of dollars into the global economy to stem the impact of the COVID-19 pandemic. But with national economies rebounding and inflation soaring, central bankers have started to reverse their stimulus measures, which has raised the risk of a sharp economic slowdown.
Full coverage: REUTERS
BoE Won't Let High Inflation Get Embedded, Cunliffe Says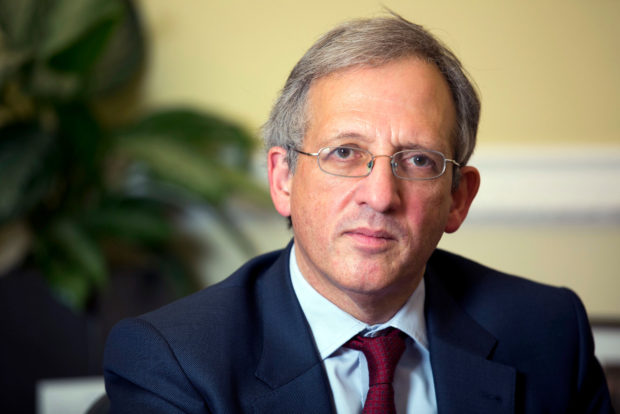 Bank of England Deputy Governor Jon Cunliffe said the British central bank will ensure that the recent surge in inflation does not become embedded in the economy.
"It's our job to make sure that as this inflationary shock passes through the economy we don't find that leaves us with inflation being the new normal, the sort of embedded psychology," Cunliffe told BBC radio.
"We will act to make sure that doesn't happen."
Britain's main inflation rate hit a 40-year high of 9.1% in May and the BoE has forecast it will top 11% in October.
It has raised interest rates five times since December and said last month that it would act "forcefully" if it saw signs of inflationary pressures becoming more persistent.
Many investors expect the BoE will raise rates by half a percentage point on Aug. 4, its next scheduled monetary policy announcement date.
Full coverage: REUTERS
WORLDWIDE: HEADLINES
Global Markets Steady But Recession Fears Remain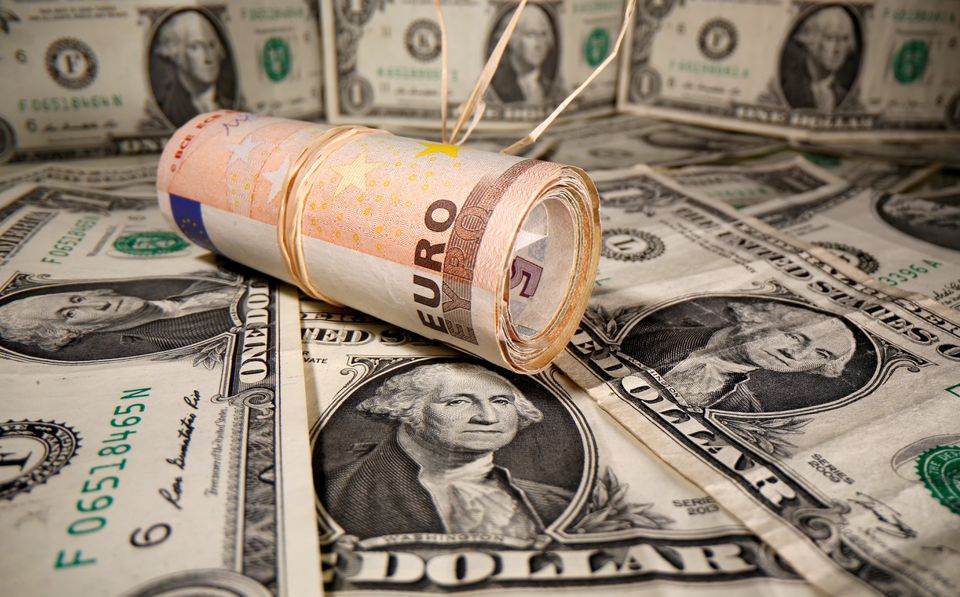 Tentative calm returned to global markets on Wednesday, with the euro steadying after dropping to a two-decade low and oil back above $100 a barrel following a near 10% plunge a day earlier.
The single currency traded at $1.025, a fraction above its weakest level since late 2002 touched overnight as fears of a slowdown and rising commodity prices weighed.
Government bond yields across the euro area nudged up too, and European stocks also making gains, while Brent crude bounced almost 3% after slumping on Tuesday 9.5% to its lowest in 2-1/2 months.
The broad Euro STOXX 600 (.STOXX) rose 1.9%, with indexes in Frankfurt (.GDAXI) and Paris (.FCHI) up 1.7% and 1.9% respectively. Retail (.SXRP) and travel and leisure stocks (.SXTP) led the gains.
Nevertheless, fears over growth that have stalked markets in recent were lingering, investors said.
"The market moves over the past couple of days have been classic recessionary pricing," said Hugh Gimber, global market strategist at J.P. Morgan Asset Management. "Investors are really becoming more cognisant of the risks."
Full coverage: REUTERS
Dollar Rules As Recession Fears Hit Euro, Pound Under Fire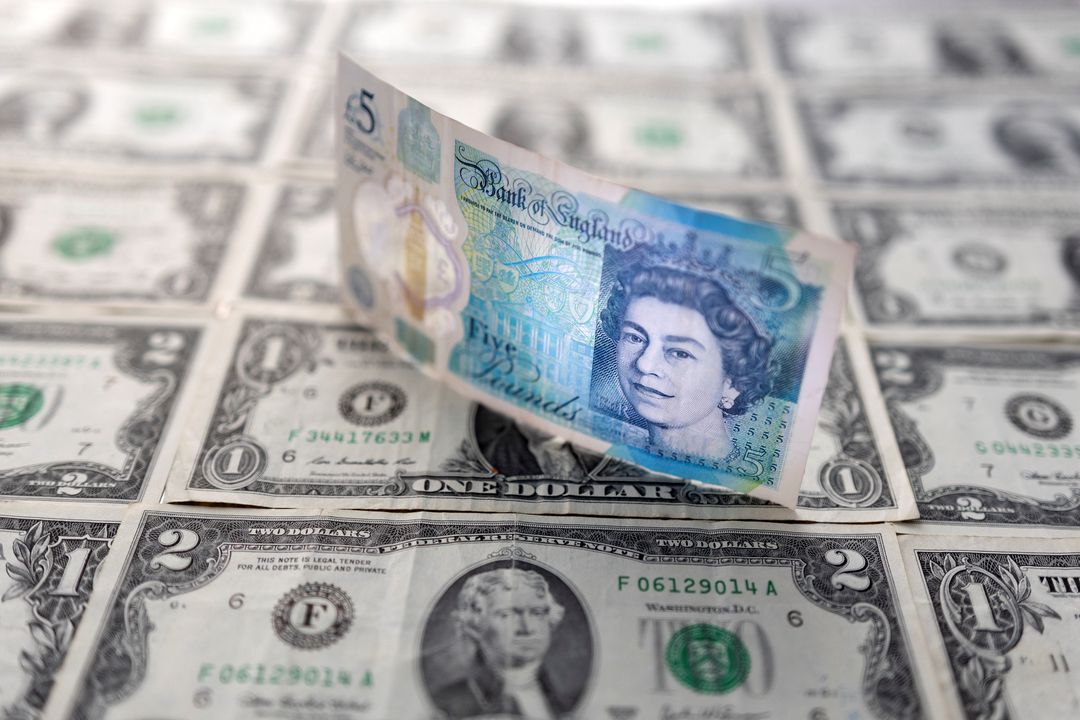 The dollar stood tall on Wednesday, holding at a 20-year peak against the euro and multi-month highs against other major peers as higher gas prices and political uncertainty renewed recession fears and sent investors scrambling to the safe-haven currency.
The euro was at $1.0262, only a fraction above its overnight low of $1.0236, its weakest since late 2002.
Sterling was also trading down slightly at $1.1965 just off its 18-month intraday low hit overnight, and the Aussie dollar was under pressure at $0.6816.
"There's no investment case to be long euro right here, right now. No one's buying euros other than just as a trade," said Chris Weston, head of research at Melbourne-based brokerage Pepperstone. He pointed to a 100% rally in European gas prices in the last 16 days which he said had left the European Central Bank with a brutal juggling act.
"You've got high inflation which they need to raise rates towards but you've got a trade deficit in Germany now, and falling growth. It's not even a matter of recession, it's a question of how deep that recession gets and how prolonged," he said.
Full coverage: REUTERS
Oil Claws Back After Heavy Selloff As Supply Concerns Return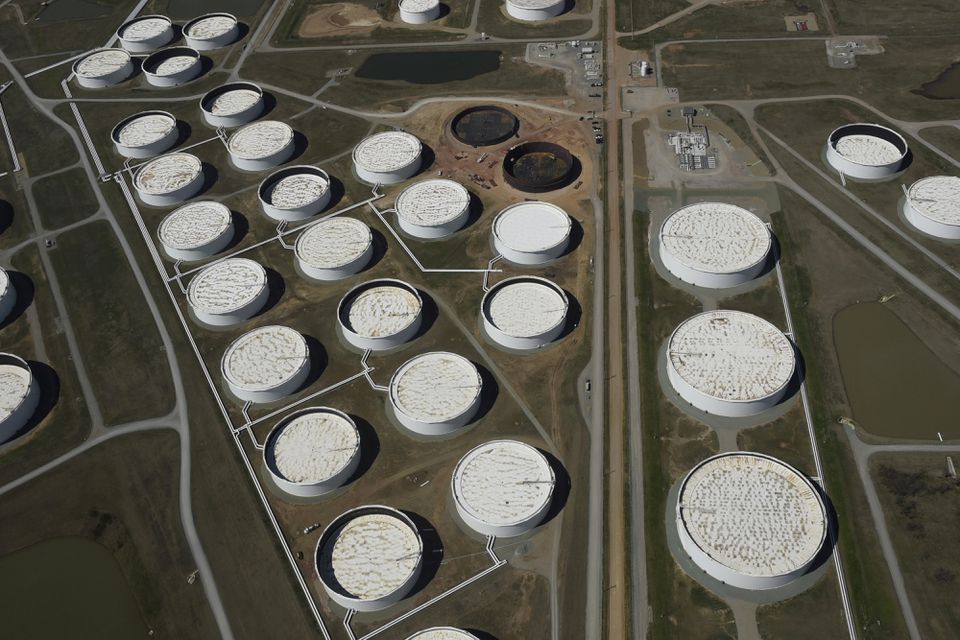 Crude oil futures rose nearly 3% on Wednesday as investors piled back in after the heavy rout in the previous session, shifting their focus again to supply concerns even as worries about a recession mounted.
Brent crude futures rose $2.82, or 2.7%, to $105.59 a barrel by 1222 GMT, after plunging 9.5% on Tuesday, the biggest daily drop since March.
U.S. West Texas Intermediate crude climbed $2.46, or 2.4%, to $101.95 a barrel, after closing below $100 for the first time since late April.
"Today is sort of a reset. No doubt there is short covering and bargain hunters are coming in," said John Kilduff, partner at Again Capital LLC.
"The fundamental story regarding global tightness is still there … The sell-off was definitely overdone," he added.
OPEC Secretary General Mohammad Barkindo said on Tuesday that the industry was "under siege" due to years of under-investment, adding shortages could be eased if extra supplies from Iran and Venezuela were allowed.
Full coverage: REUTERS