WORLDWIDE: HEADLINES
Global Growth Headed Down As Inflation Surge To Endure: Reuters Poll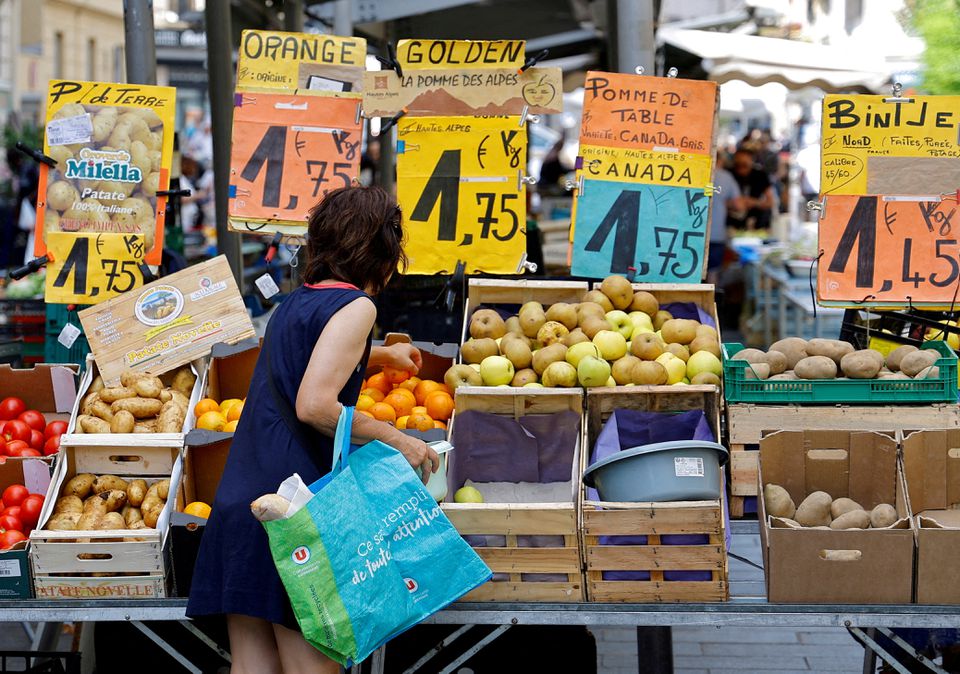 The global economy is in the grips of a serious slowdown, with some key economies at high risk of recession and only sparse meaningful cooling in inflation over the next year, according to Reuters polls of economists.
Most central banks are only part-way through a still-urgent cycle of interest rate rises as many policymakers make up for a collective error in judgment last year thinking supply chain-related inflation pressures would not last.
That carries with it another risk – central banks moving too quickly without taking time to assess damage from the fastest interest rate rises in more than a generation following over a decade of near-zero rates.
Despite their aggressive response – in some cases, the most in several decades – inflation has yet to ease in most of the near-50 economies covered in the June 27-July 25 Reuters surveys of more than 500 forecasters around the world.
The U.S. Federal Reserve, due to hike rates by another 75 basis points later on Wednesday, is a case in point. Inflation there, currently at a four-decade high of 9.1%, is not expected to cool to the Fed's 2% target until at least 2024.
Full coverage: REUTERS
Australian Inflation Speeds To 21-Year High, Peak Still To Come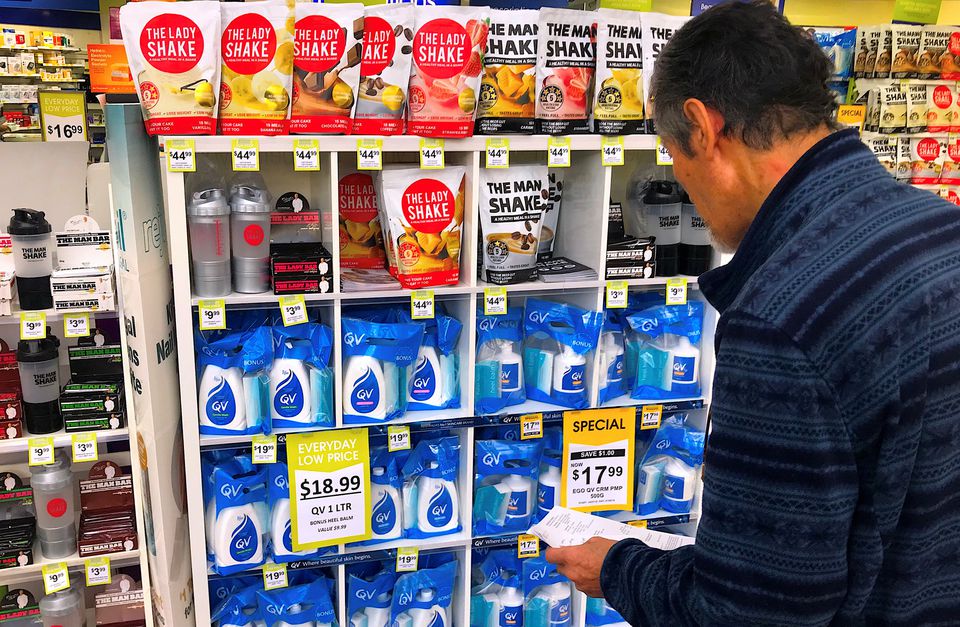 Australian inflation sped to a 21-year high last quarter and is likely to accelerate even further as food and energy costs explode, stoking speculation interest rates will need to more than double to bring the outbreak under control.
Wednesday's gloomy report comes just a day before Treasurer Jim Chalmers is due to update the previous government's budget forecasts, and he is already warning that inflation would get worse before it got better.
"It will be confronting," Chalmers told reporters on the update. "Inflation revised up substantially, growth revised down, and all of the implications that brings."
Data from the Australian Bureau of Statistics showed the consumer price index (CPI) jumped 1.8% in the June quarter, just short of market forecasts of 1.9%.
The annual rate picked up to 6.1% from 5.1%, the highest since 2001 and more than twice the pace of wage growth.
Full coverage: REUTERS
WORLDWIDE: HEADLINES
Google Gives Jittery Stocks A lift Ahead Of Fed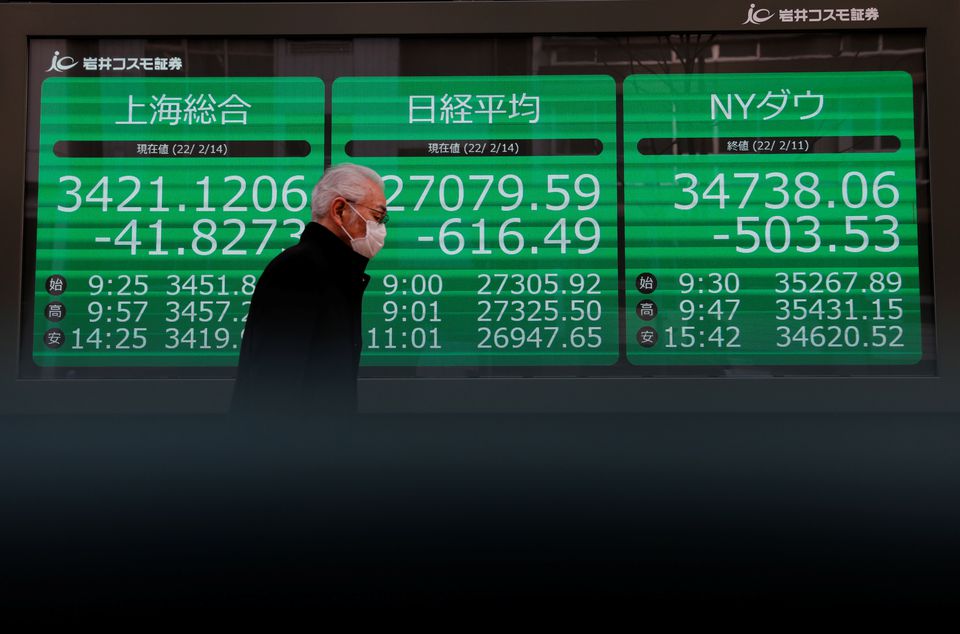 Better-than-expected results at Microsoft and Google helped soothe a nervous mood in stock markets on Wednesday, while a cut in Russian gas flow dragged on the euro and a Federal Reserve meeting due later in the day kept bonds and the dollar on edge.
Nasdaq 100 futures bounced 1.4% and S&P 500 futures were up 0.8% in Asia after Microsoft (MSFT.O) forecast steep revenue growth and Google parent Alphabet (GOOGL.O) posted strong search engine ad sales.
Alphabet shares rose 5% after hours and Microsoft shares rose 4% to cut through some of the gloom cast over Tuesday by a profit warning at retailer Walmart (WMT.N) and some soft U.S economic data.
MSCI's broadest index of Asia-Pacific shares outside Japan (.MIAPJ0000PUS) fell 0.6% and Japan's Nikkei (.N225) fell 0.3%.
The Federal Reserve is expected to announce a 75 basis point rate hike at 1800 GMT but investors are wary of a surprise in either direction and have preferred safe assets such as dollars.
Full coverage: REUTERS
Euro Fragile As Fed Hike Looms, Aussie Hike Bets Retreat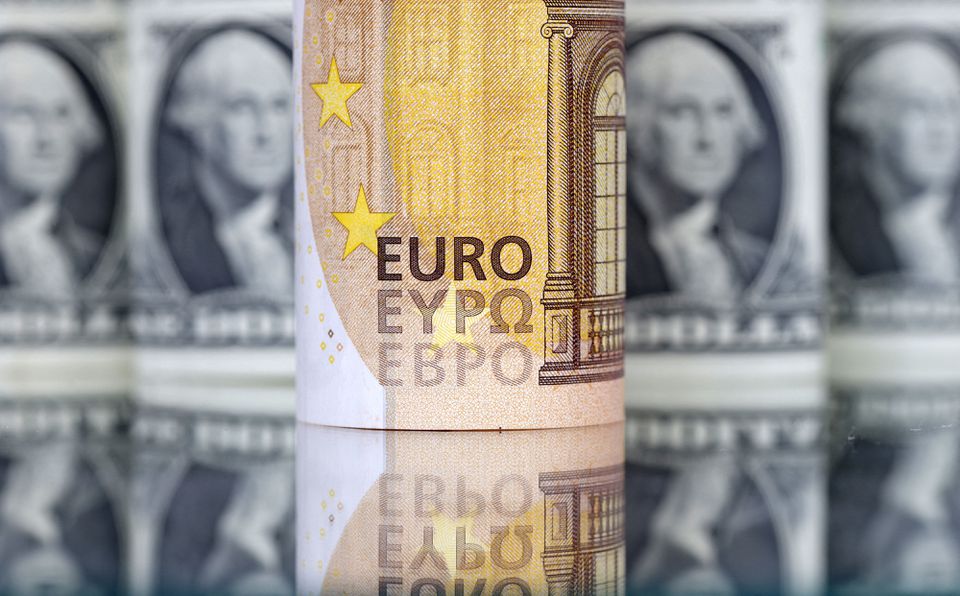 The euro nursed losses on Wednesday after its sharpest drop in two weeks as a cut in Russian gas supply sent energy prices soaring, while the Australian dollar dipped with relief that inflation was not as hot as some investors had bet.
But most moves were modest as traders awaited a Federal Reserve policy announcement at 1800 GMT.
The euro rose 0.3% to $1.0145 in Asia, not enough to recoup much of Tuesday's 1% slide as Europe's growth remains dependent on what are diminishing Russian gas flows.
The yen was steady at 137.00 per dollar. Sterling crept 0.2% higher to $1.2053. The kiwi was flat at $0.6230 and Australian dollar fell 0.2% to $0.6923.
Australia's year-on-year core inflation hit 4.9% in June, miles above the central bank's target for 2-3% but not as bad as some investors had feared and rate hike bets were pulled back.
Full coverage: REUTERS
Oil Steady As Demand Concerns Offset U.S. Crude Stock Drawdown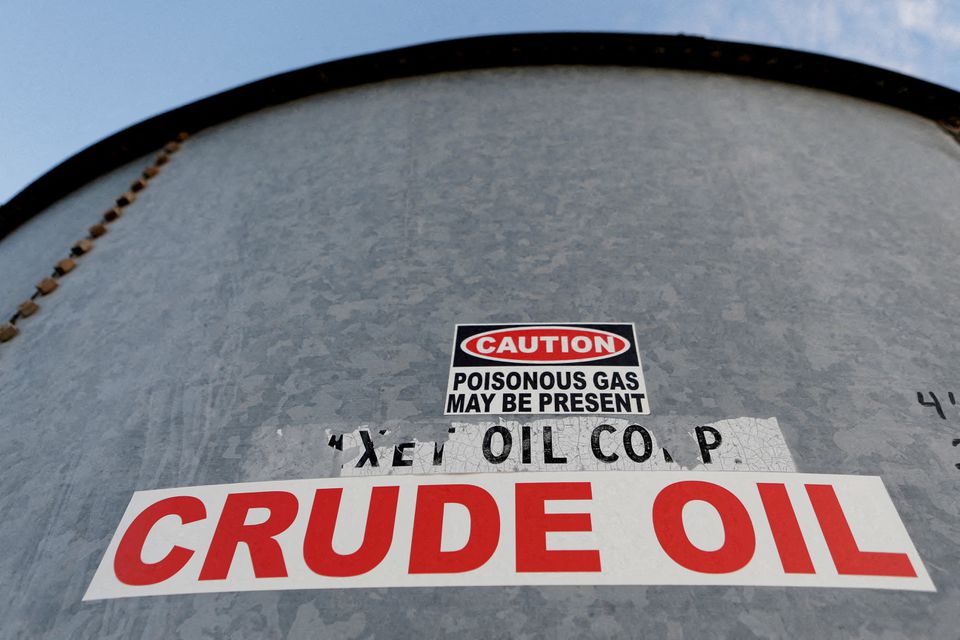 Oil prices held steady on Wednesday as concerns about weaker demand offset industry data that showed a larger-than-expected drawdown in U.S. crude stockpiles.
Brent crude futures were at $104.35 a barrel at 0250 GMT, down 5 cents, or 0.05%. U.S. West Texas Intermediate (WTI) crude rose 9 cents, or 0.1%, to $95.07 a barrel. WTI had climbed nearly $1 earlier in the session.
"A sharper decline in inventories should support oil prices, but the rebound was limited by concerns about potential weak demand, and the White House stated that it will further release strategic reserves," said Leon Li, a Shanghai-based analyst at CMC Markets.
In addition, the prospect the U.S. Federal Reserve will announce an aggressive rate rise later on Wednesday weighed on sentiment and limited the rise in oil prices, he said.
Full coverage: REUTERS