WORLDWIDE: HEADLINES
Global Slowdown Fears Darken Prospects For Asian Factories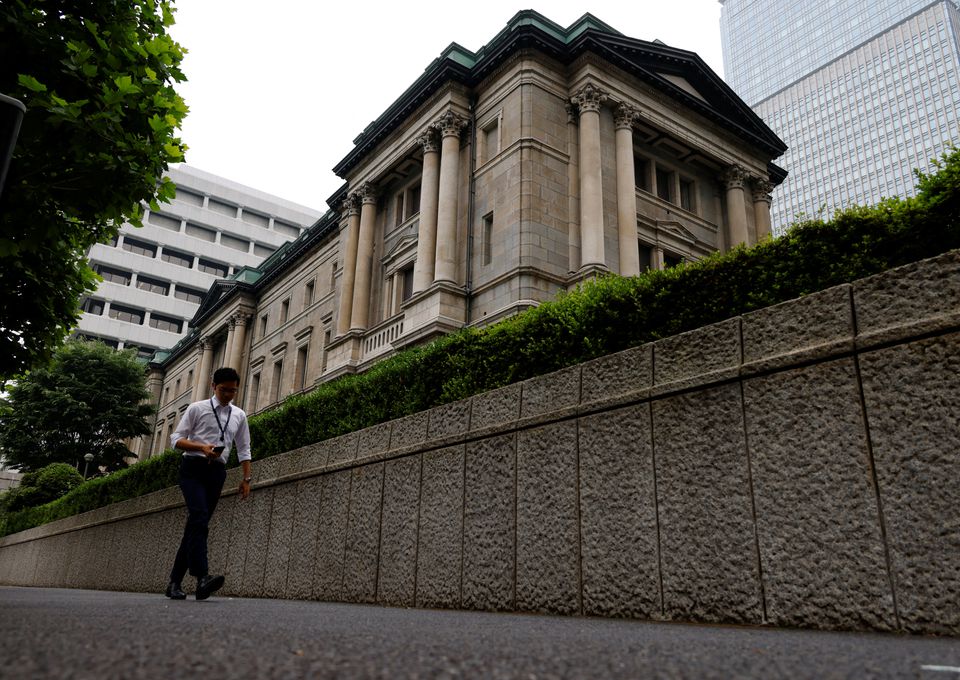 Worries over a global slowdown are casting a shadow over Asia's recovery prospects with factory activity growth slowing in Japan and Australia, keeping pressure on policymakers to support their economies while tightening monetary policy to combat inflation.
Japan's manufacturing activity grew at the slowest pace in 10 months in July, the purchasing managers' index (PMI) survey showed on Friday, boding ill for an economy struggling to shake the wounds from the pandemic.
Factory activity also slowed in Australia with the index falling to 55.7 in July from 56.2 in June, a separate survey showed on Friday.
The surveys underscore the hit manufacturers are suffering from supply constraints, rising raw material costs and slowing global demand – all factors flagged by the Bank of Japan as among key risks to the country's economic recovery.
"July's PMIs suggest that the manufacturing sector is slowing as demand weakens, while the latest COVID-19 is starting to hit the services sector," Marcel Thieliant, senior Japan economist at Capital Economics, said on Japan's PMI.
Full coverage: REUTERS
Analysis: Ukraine War Rekindles Europe's Demand For African Oil and Gas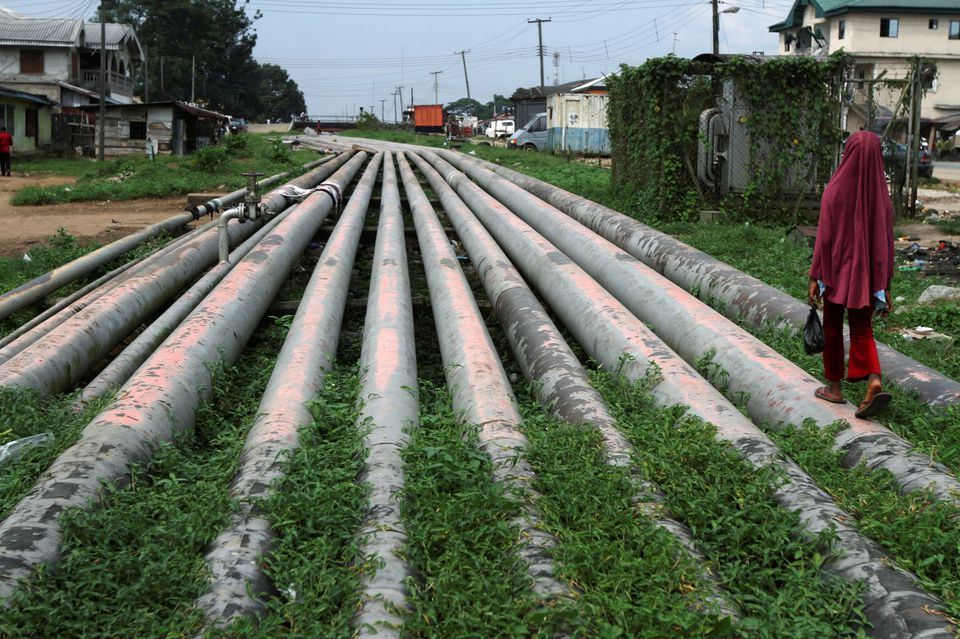 Europe's thirst for oil and gas to replace sanctioned Russian supply is reviving interest in African energy projects that were shunned due to costs and climate change concerns, industry executives and African officials said.
Energy firms are considering projects worth a total of $100 billion on the continent, according to Reuters calculations based on public and private company estimates.
African countries that currently have little or no oil and gas output could see billions in energy investments in the coming years, including Namibia, South Africa, Uganda, Kenya, Mozambique and Tanzania.
Namibia alone could provide around half a million barrels per day in new oil production, following promising exploratory wells in recent months, according to unpublished estimates by two industry consultants.
Africa as a whole could replace as much as one-fifth of Russian gas exports to Europe by 2030, based on estimates by the International Energy Agency (IEA). The Paris-based watchdog said an additional 30 billion cubic metres (bcm) of African gas a year could flow to Europe by then.
Full coverage: REUTERS
WORLDWIDE: HEADLINES
World Stocks Edge Higher For Sixth Day Of Gains, Dull Business Activity Hits Euro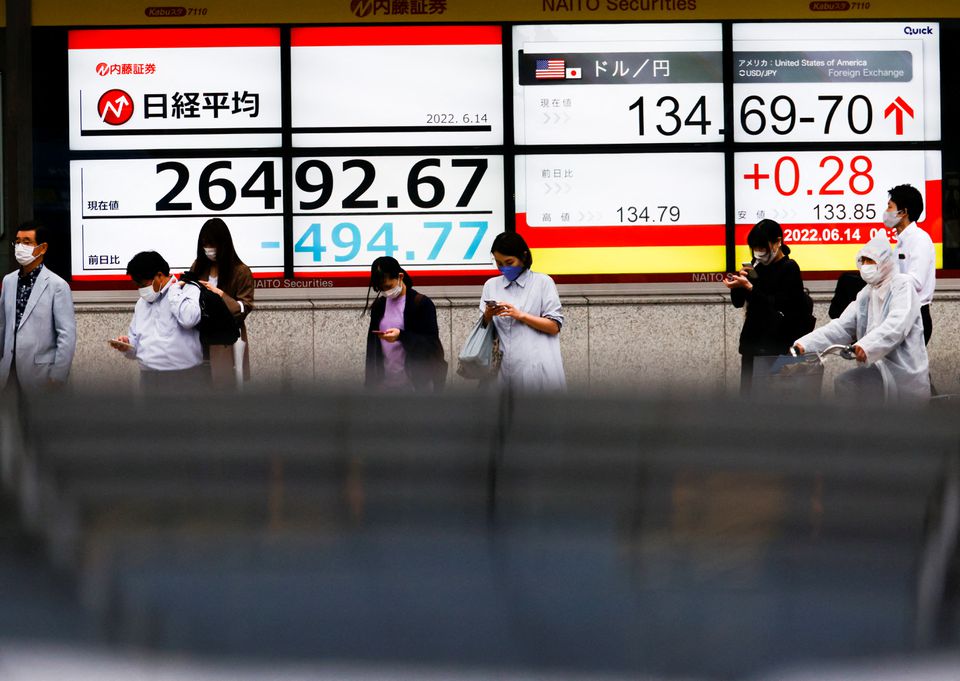 Global stocks were marginally higher on Friday, eyeing a sixth day of gains as European markets rose, while weak euro zone business activity data hit the euro and weighed on the bloc's debt.
The MSCI World index (.MIWD00000PUS), its broadest gauge of equity markets, was last up 0.04% in early European deals, with the Euro STOXX 50 (.STOXX50E) index up 0.2%.
Overnight, the MSCI's broadest index of Asia-Pacific shares outside Japan (.MIAPJ0000PUS) fell 0.1%, but the index is still set for its biggest weekly gain in about two months.
U.S. stock futures pointed to a lower open after weak overnight earnings from tech company Snap Inc sounded the alarm among investors ahead of earnings from Twitter Inc (TWTR.N) later on Friday.
S&P 500 futures were last down about 0.4%, with Nasdaq futures down 0.7%.
Full coverage: REUTERS
Sterling Slips Against Dollar As Data Shows Economic Squeeze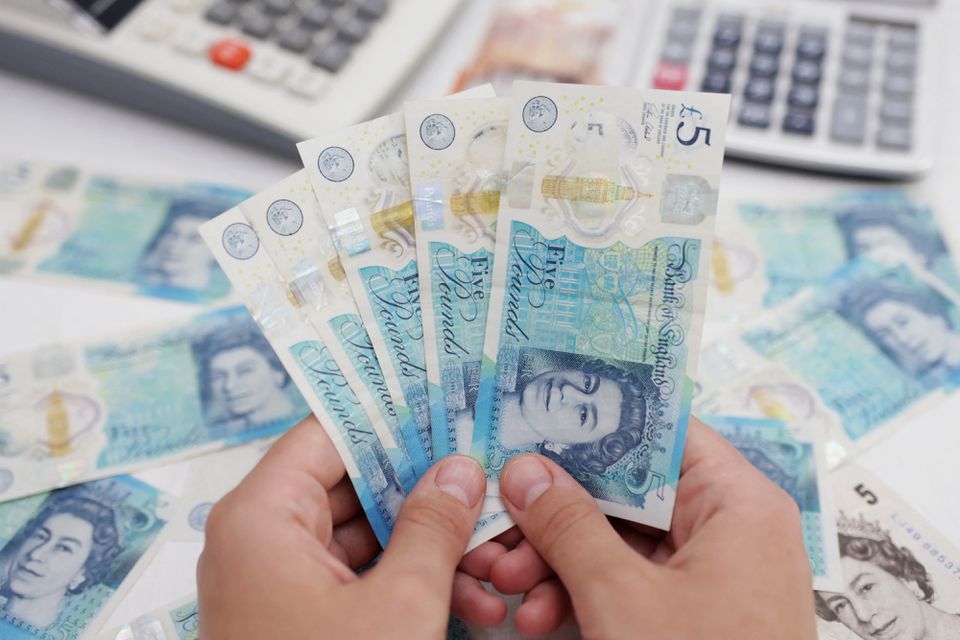 The pound fell against the dollar on Friday as fresh data fuelled worries about a slowdown in a UK economy that is grappling with inflation at a four-decade high.
Britain's businesses grew at their slowest pace in 17 months in July and inflation pressures eased, according to an industry survey on Friday that might ease pressure on the Bank of England to deliver a big interest rate hike next month.
UK retail sales volumes meanwhile fell by 0.1% from May, official data showed, although this was better than the 0.3% monthly fall expected by economists polled by Reuters
Sterling fell 0.4% to $1.1961 but remained above the 28-month low hit last week. And it was set to end the week 0.75% higher – its biggest weekly rise since late May.
The pound rose as much as 0.34% to 84.93 pence per euro, recovering from just over two-week lows touched on Thursday after a larger-than-expected rate hike from the European Central Bank boosted the euro.
Full coverage: REUTERS
Oil Prices Rise As Tight Supply, Geopolitical Tensions Linger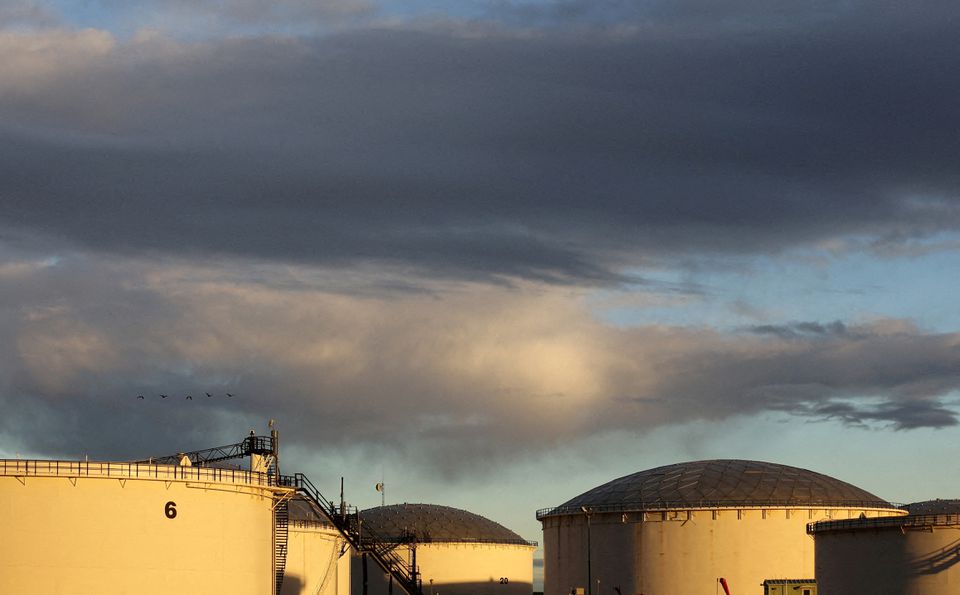 Oil prices climbed in Asia trading on Friday, rebounding from previous declines amid supply tightness and geopolitical tensions, even though weakened demand in the United States has cast a shadow on the market this week.
Brent crude futures rose $1.61, or 1.6%, to $105.47 a barrel by 0630 GMT, while U.S. West Texas Intermediate (WTI) crude futures gained $1.43, or 1.5%, to $97.78 a barrel.
"Things are still negative on the economic front, but we are still in a structural shortfall for prompt oil and that means physical buyers will be there to support dips knowing the uncertainty of what lies ahead on the geopolitical front," said Stephen Innes, managing partner at SPI Asset Management.
Innes said investors had next week's U.S. Federal Reserve decision on interest rates firmly on their minds. Fed officials have indicated that the central bank would likely raise rates by 75 basis points at its July 26-27 meeting.
Full coverage: REUTERS